Until April 2015, Christopher Panayiotou and his late wife Jayde looked like a couple trying to get the best out of life; or so those around them thought. For the rest of South Africa, Mr. Panayiotou would later be known as the man implicated in his wife's murder. As friends and family came to terms with the fateful event of 22nd April, the courts endeavored to provide answers to why, when, and what. So far, the question that shocked many is why Mr. Panayiotou would plan or even think about killing his wife.
When we hear that someone has been murdered, the first thing that comes to mind is why. Worse, when it is discovered that the killer is someone close to the deceased, we cannot help wondering what led to such an extreme and horrifying action. So, why did Christopher Panayiotou killed his wife Jayde Panayiotou?
READ ALSO: What is South Africa's murder capital?
Christopher Panayiotou wife's murder case
Reports indicate that Mrs. Jayde Panayiotou went missing at around 6.30am outside her complex, Stellen Glen, along Deacon Road. The policemen in charge of the investigations when she went missing promised a reward of 150000 Rands offered by her family for her safe return. A day later, authorities found the body of the beloved 28-year-old teacher in a field in Kwanobulhe. She had succumbed to bullet shots on the skull and chest. Family and friends gave Jayde a decent send-off, and Christopher eulogized his wife by referencing "My Sweet wife Eulogy" by Charles Atkin.
Shockingly, just days after Jayde's murder, the police identified her husband as a suspect after thorough and conclusive investigations. The Port Elizabeth High Court found Christopher Panayiotou guilty of murdering wife Jayde on the 2nd of November 2017. Christopher Panayiotou's co-accused, Sinethemba Nenenmbe and Zolani Sibeko were also found guilty.
The Christopher Panayiotou affair/ love triangle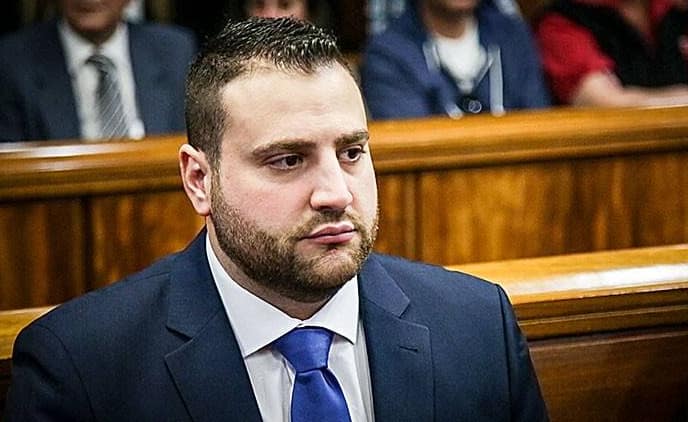 Jayde Panayiotou was a teacher at Riebeek College Girls' High School in Uitenhage near Port Elizabeth. Her husband, on the other hand, was a businessman in Port Elizabeth, owning the OK Grocer in Algoa Park. Christopher met Jayde in 2004 through friends, and they got married in June 2013.
Chanelle Coutts was the personnel manager at OK Grocer, Christopher Panayiotou family business, and it was established during the court proceedings that Christopher and Chanelle had had an affair for around three years. Both Christopher and Chanelle admitted to this in court. Christopher Panayiotou parents had found out about the affair and threatened to disinherit their son if he continued seeing Channelle since they adored the daughter in law, Jayde. However, Panayiotou's father never told Jayde about the affair, and Christopher kept it going.
One pocket too many mouths
What was Christopher Panayiotou's motive? The investigation concluded that Jayde's husband was in debt and that the businessman had gotten himself into financial difficulties while trying to take care of both his wife and mistress. Lieutenant Rhynhardt Swanepoel told the court that Christopher Panayiotou was in the process of acquiring a R2.2m loan, this meant that it was going to be impossible to keep his wife and mistress happy. The Lieutenant added that Christopher killed his wife to cut down on his ever-increasing debt. Below is the exact statement from the Lieutenant.
The applicant was in financial difficulty. He hardly managed to keep head above water. He was now in the process of acquiring a further R2.2m debt, which meant it would be impossible for him to keep his mistress and wife happy. He was being forced into creating more debt, so he decided to have the deceased killed, not to gain financially, but to curtail his ever-increasing debt.- Lieutenant Rhynhardt Swanepoel
The motives were narrowed down to the affair and debt. Investigations found Christopher Panayiotou to be the mastermind behind the murder of his wife, Jayde Panayiotou. Panayiotou charges were murder, conspiracy to commit murder, kidnapping, robbery with aggravating circumstances, and defeating the ends of justice.
Christopher Panayiotou appeal after the sentence
Following the above charges, Christopher Panayiotou was sentenced to life. The hitman Sinethemba Nemembe was convicted of robbery with aggravating circumstances and murder, while Zolani Sibeko was convicted of conspiracy to commit murder.
Panayiotou's lawyers applied for leave to appeal the sentence on 8th December 2017, and the request was heard on 17th May 2018. Judge Chetty, however, denied Panayiotou's application for leave to appeal. Panayiotou tried to approach the court of appeal in Bloemfontein to no avail. As of now, Christopher Panayiotou is serving his sentence in St Albans prison near Port Elizabeth.
READ ALSO: Crime in South Africa: rate and statistics
Horrifying indeed! Jayde did not know that the love of his life would turn out to be the mastermind behind her death. Nothing justifies taking another person's life, and Christopher Panayiotou should have looked for other alternatives to deal with his issues other than killing the wife.
READ ALSO