If you follow through on South Africa's Got Talent show, then you should know her as one of the new judges. The Japanese-born South African Lalla Hirayama is an exceptional lady who has won the attention of many entertainment lovers because of the mastery and delivery of what she knows to do best. She is not just a TV presenter but also a dancer, model, and actress, all of which classify her one of the well-celebrated personalities in the entertainment industry as far as South Africa is concerned.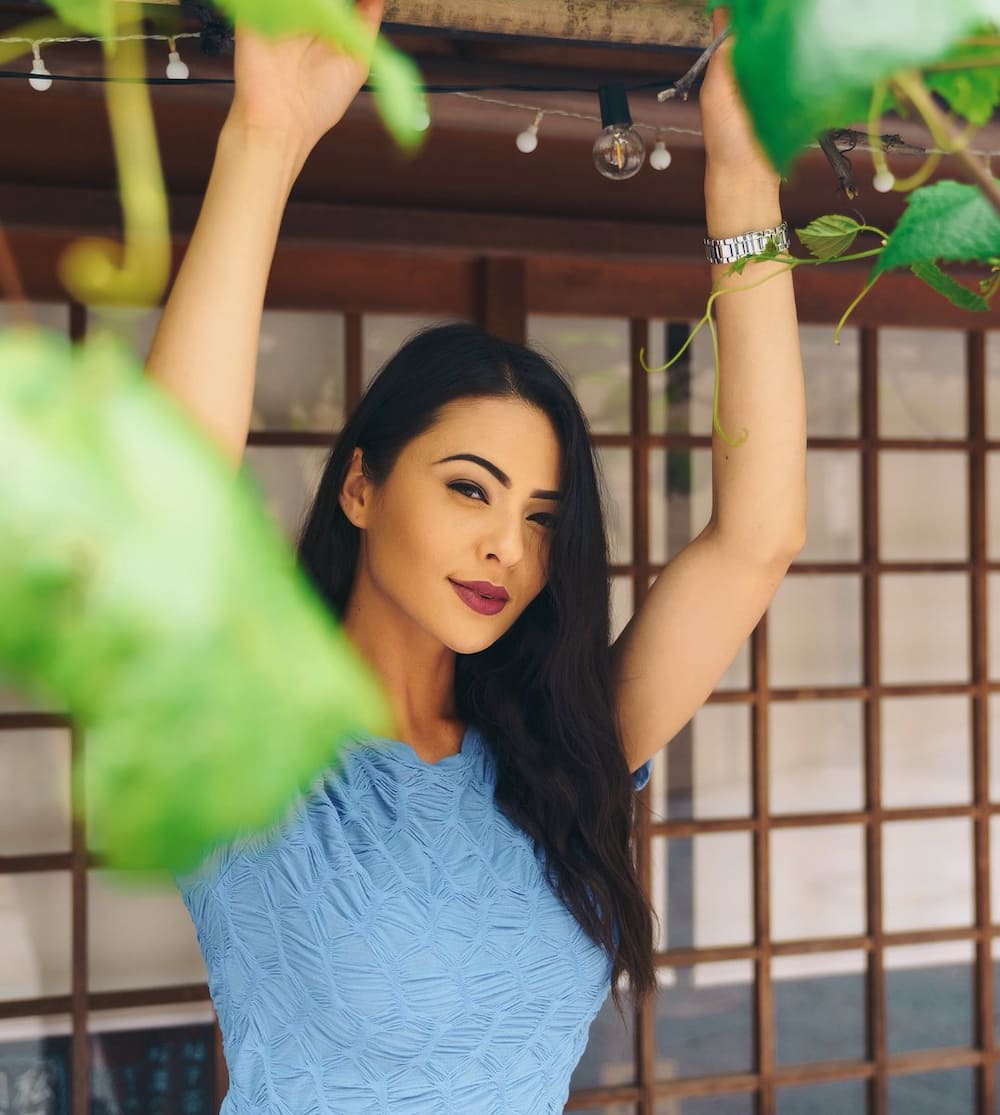 As one of the professionals in South Africa's entertainment industry, Hirayama has grown over time to win the heart of lots of fans, and at the same time, she has enjoyed so many accolades because of her impact in the industry. As a celebrity worth identifying with, here are some important information or facts that you should know about this amazing woman. Read on to discover how she began her journey into greatness and other facts including her background and love relationship.
Lalla Hirayama biography
Hirayama, today, has grown to become a household name in South Africa but then, the journey all started from the time when she made her first appearance on South African screens at the age of 15. She featured as a presenter for the kids time channel known as Craz-e which aired on E.tv daily. But then, it is worth noting that Lalla Hirayama is a woman of diverse background. According to her, she claimed that her backgrounds included those of Buddhism, Judaism, Shinto, Christianity as well as other existing cultures and belief systems.
READ ALSO: Lady Zamar-Collide lyrics and official video
The early days of her life were spent in Japan before her family had to move to Australia and then, eventually, they had to relocate to South Africa. When she got to South Africa, she began her primary education with Fairways Primary School in Sandton Joburg in the province of Gauteng. As a promising child, she began riding a horse and also took part in other athletics. This choice ended her up as Junior Horse Riding Champion in 1997.
With her experience in dancing, she taught tap, hip hop, and modern dancing when she returned to Japan in 2001 at Kagoshima, Kagoshima Prefecture.
Lalla Hirayama age
Lalla Hirayama was born on the 10th of February, 1988 and so, at the moment, she is 31 years old. She was born in Hiratsuka, Kanagawa-Ken, Japan and then, she is the only child of her parents. While she was being interviewed at a time, she confessed that her upbringing was in the old fashioned typical Japanese way "think Samurais and Zen."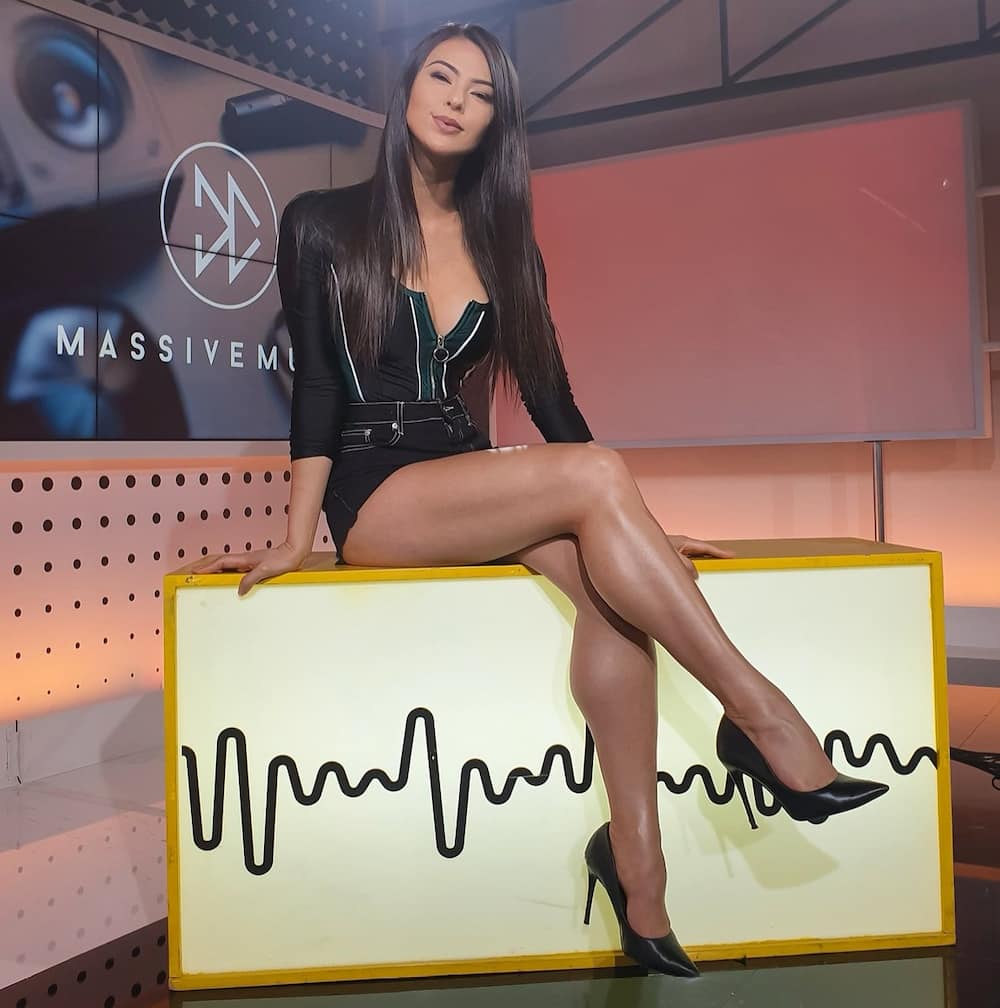 Talking about Lalla Hirayama parents, it is interesting to know that the father of Hirayama is a white South African and from Jewish descent while her mother is a Japanese. More so, even though the father is a white Jewish man, he is also a Sangoma (Shaman).
Lalla Hirayama career
Retracing how Lalla Hirayama rose to the limelight, it all began right from her teenage days. After she made her first appearance on South African screens, by the time she was nineteen, somehow, she got head-hunted to SABC1 where she served as a brand ambassador and also a live continuity presenter. At age twenty, she featured on Rhythm City which happens to be e.tv's prime time soapie where she performed the role of 'Felicia'.
She also played the role of a dark angel on e.tv show Axe Dark Angels. Then, apart from presenting 'Scar Tissue', a show for DSTV channel Vuzu, she also acted as 'Bianca' on 'Zone 14', a bi-weekly soapie on SABC 1. In 2002, she registered for her high school education at the British International College (BIC) in Bryanston, Johannesburg and about the time she wanted to complete her high school, she engaged in dance training.
READ ALSO: White woman causes a stir on social media by supporting the EFF
In 2005, she started professional performance, and by 2006, she founded her hip hop marketing and events company known as Clinch City Entertainment (ACC). Lalla has featured as an official dancer for some well-known artists like Tshwarelo 'Relo' Nhlapo, the late Lebo Mathosa and also featured in Loyiso Bala and Unathi Msengana's music videos. She has co-hosted season 3 of 'Tropica Island of Treasure', and 'Masters of Rhythm', a reality hip-hop dance show.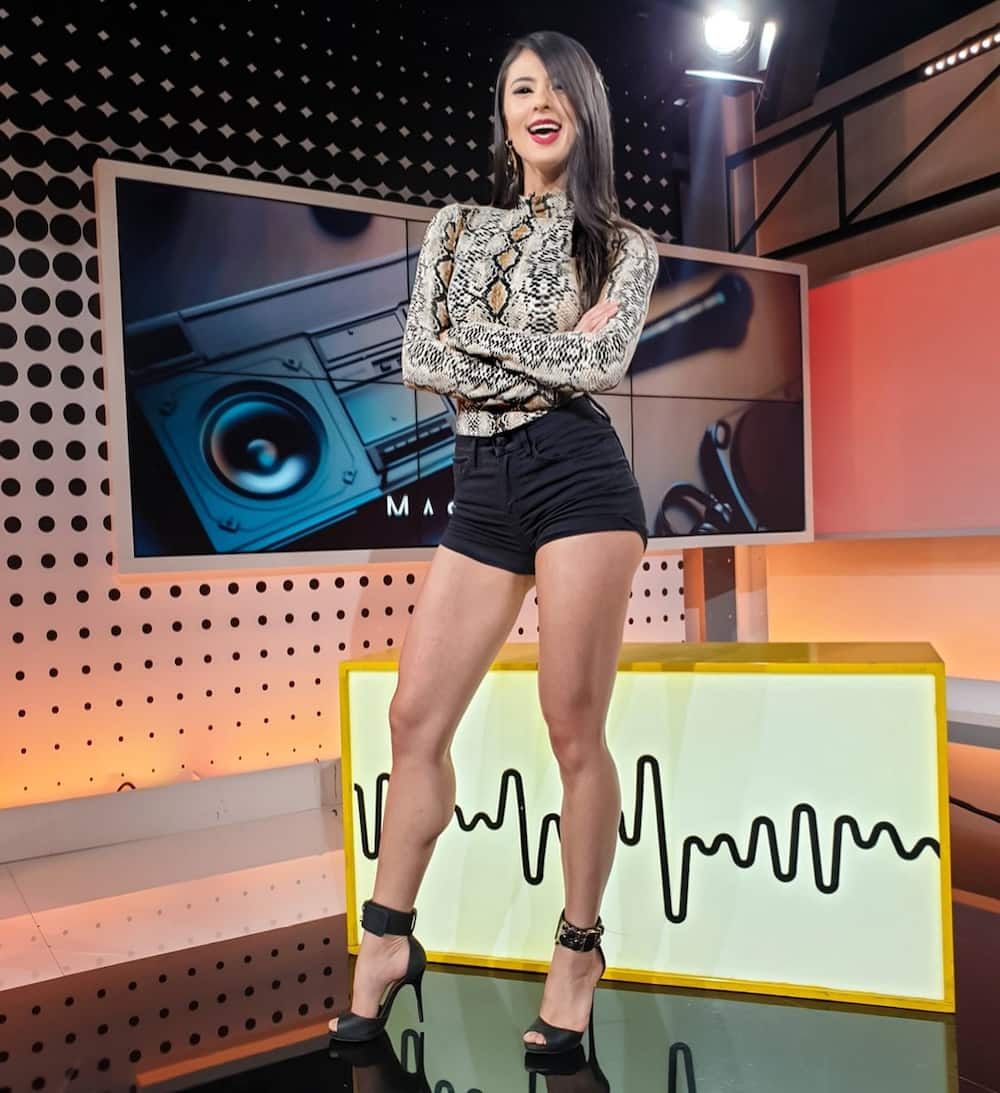 Lalla Hirayama husband
It is no more news that Lalla Hirayama and Chris Nkosi parted ways a long time ago, although there are speculations that the breakup had to take place because Chris Nkosi was cheating on Lalla. However, the TV presenter long ago moved on and found another love with whom she cruises everywhere now. Kent Blake Henderson who fortunately won the heart of Lalla is Brand Marketing Manager.
Lalla Hirayama Instagram
To really get to know more about Lalla Hirayama or follow her up closely, her official Instagram page is one sure medium to achieve that. With more than 137,000 followers, she shares intimate information about herself. For instance, Lalla Hirayama naked went caught most of her followers by surprise after she posted one on her Instagram page.
The picture which she took before a mirror showed her super-toned body and an arm which she used to cover her breast. Based on her post, she did that while writing about how she battled with Polycystic Ovary Syndrome (PCOS). She also did that to know what it feels like to be fully naked in a room that is full of people. In just minutes after she posted the picture, it was recorded that more than 100 comments flooded in as people expressed how gorgeous she looks.
It is not a surprise that Lalla Hirayama has walked her way to be one of the most celebrated personalities in South Africa. This is because, from all that has been said so far, she found her passion right from her early days in life and following that keenly, she has grown to become an icon. In fact, when you talk about TV presenter salary in South Africa, she earns one of the highest pays.
READ ALSO: Beyoncé scores awesome new deal with Netflix worth R804 million