Any South African rugby fan can immediately recognise the name Joost van der Westhuizen. This man was instrumental in solidifying South Africa's name in the Rugby world cup and also creating a record at his time. Joost van der Westhuizen death was an early one, and it hit everyone who knew him hard. If you want to know more facts about this phenomenal player, read this article and get informed.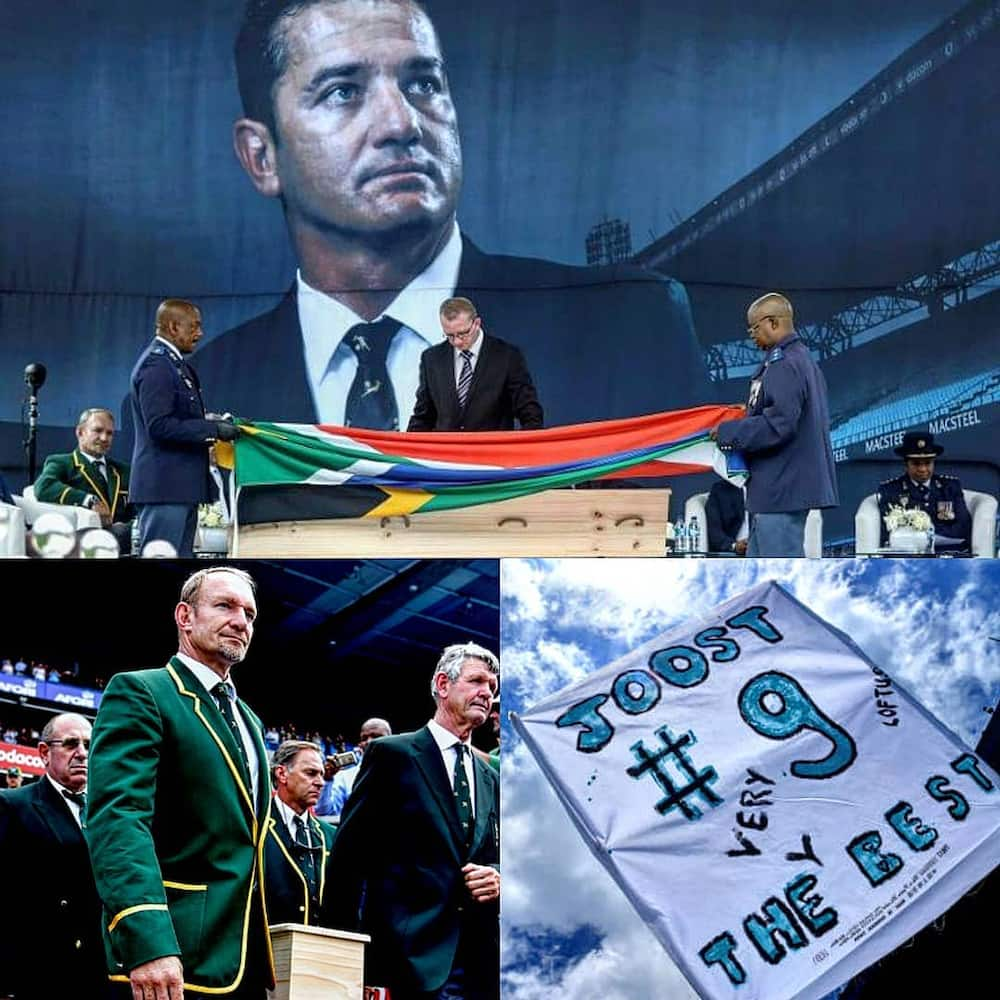 In this article, we answer questions like 'is Joost dead?' and we give you answers about some of the other burning questions you may have about the professional sportsman and his life.
Joost van der Westhuizen early life
The South African rugby union player was born on the 20th of February 1971, in Pretoria, South Africa. He studied at Hoërskool F.H. Odendaal, and then, later on, he joined the University of Pretoria. At university, he got a Bachelor of Commerce degree. In 1992, he was a part of the Junior Springbok team.
Joost van der Westhuizen rugby career
Joost was a man who was terrific at rugby, and he was also a trendsetter. He was an extremely competitive guy, and this made him a keen edge at the sport. He was also known for his aggression in tackles as well as relentlessness when it came to blocking other players. His characteristic of not giving up would be one which was witnessed by the people around him up until his last breath.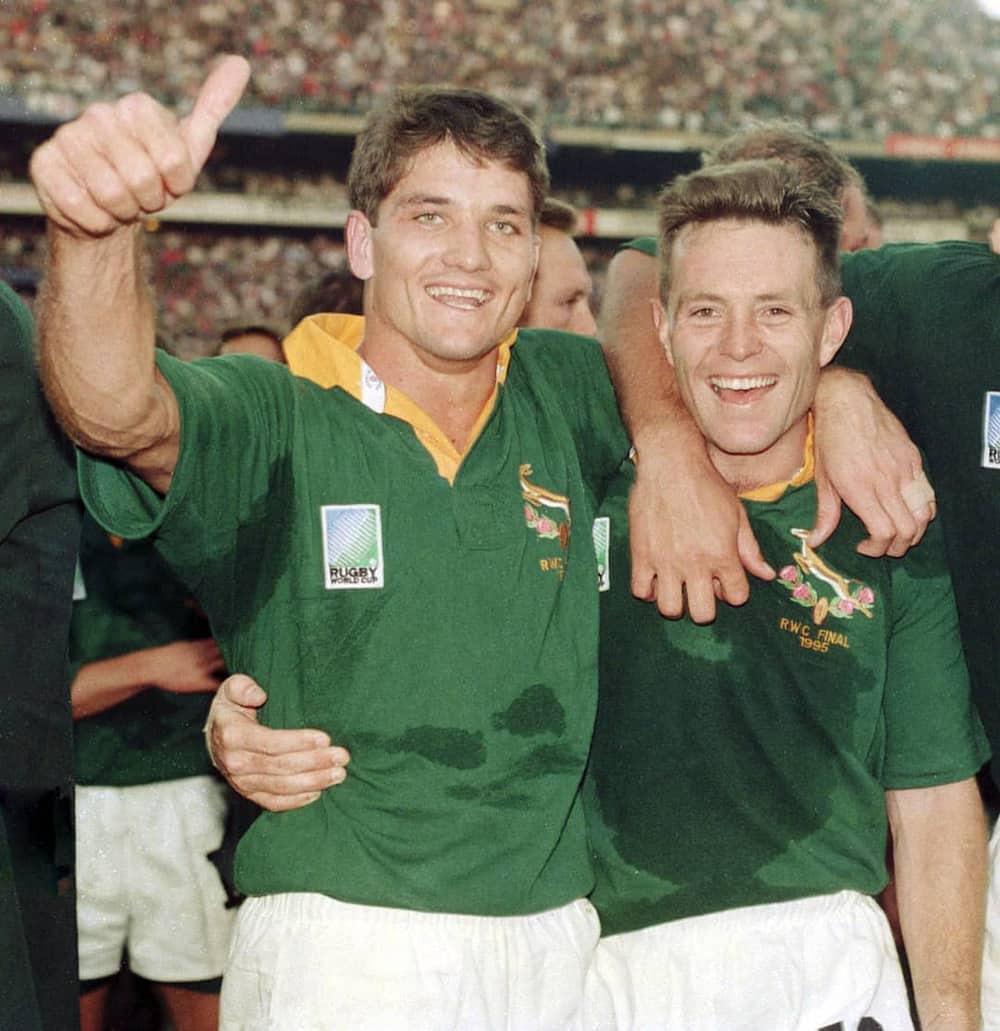 In his provincial career, he played for the Blue Bulls, where he, later on became the captain. He also played for the national team within this time from 1993 - 2003, after which he retired from rugby.
Moments of greatness
When he played for the national team, the South African Springboks, he made 89 appearances in test matches for the national team.
At his time, he scored 38 tries, a record at his time. This alone led to him being widely regarded as one of the greatest scrum-halves in the game.
He also participated in 3 rugby world cups. His role was especially felt in the 1995 games when South Africa ended up winning the games.
He was the first person to play 100 matches for the Springboks.
He was also the first person to represent South Africa in 3 world cup finals.
Joost van der Westhuizen family
He was first married when he was younger. Joost van der Westhuizen first wife, Marlene and he got divorced six years after getting married. Before his divorce to Marlene, Joost van der Westhuizen wife was already Amor Vittone, a singer. They had two children together, Jordan and Kylie.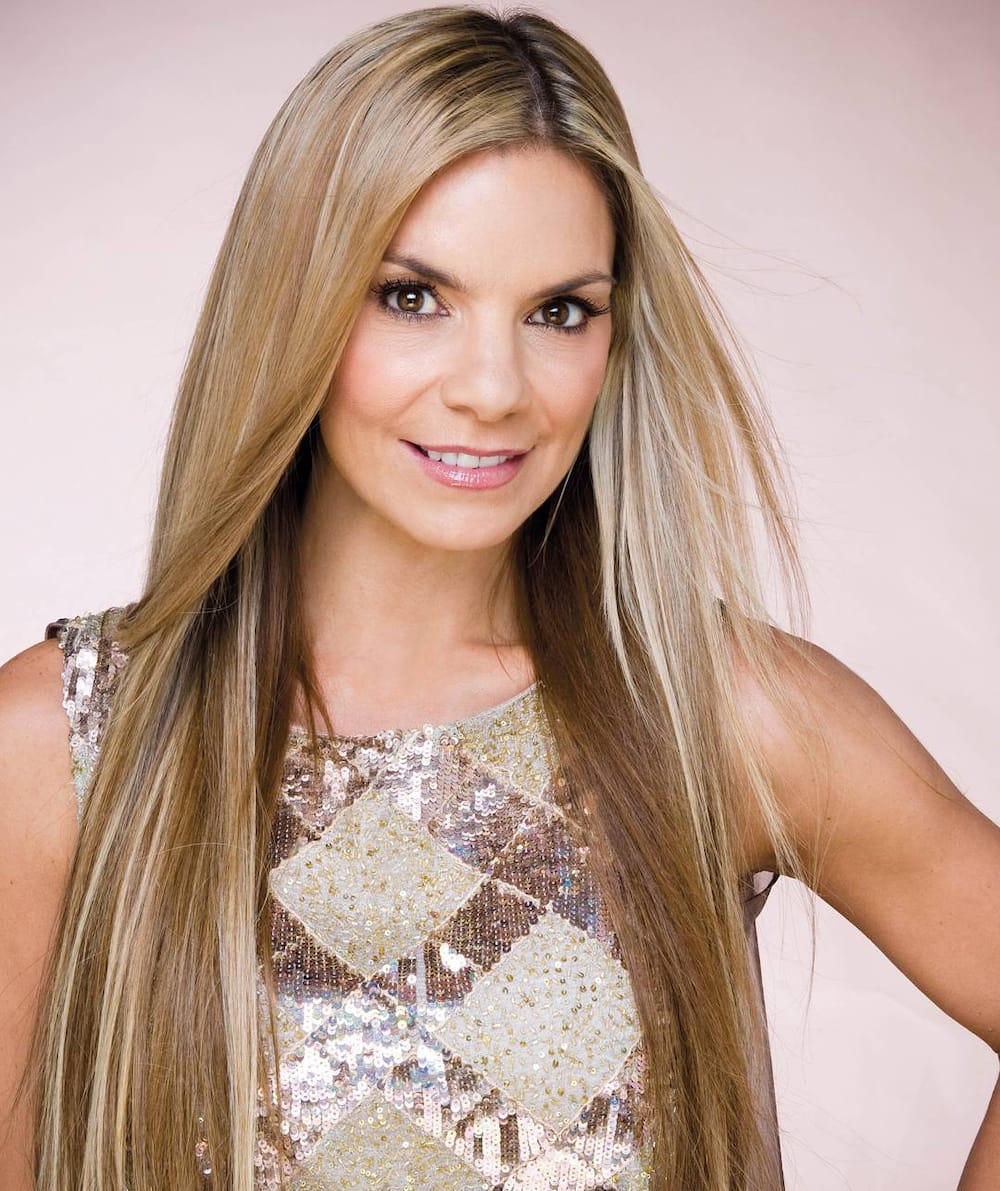 Their seemingly perfect life together became popular when a video surfaced of the late Joost with another blonde lady who was not his wife. This was in 2009. They soon divorced with Vittone, but for the celebrated player, this would be the least of his problems.
Joost van der Westhuizen disease
After the drama of his first marriage, he ended up losing his job with SuperSport. Later on in the year, he was admitted after getting a suspected heart attack. He was soon released after it was found out that he did not have any issues with his heart.
The disease which eventually led to Joost van der Westhuizen death was discovered in 2011. He had felt the early effects of the disease in 2008 but dismissed this assuming it was an old rugby-related injury. Dr Kelbrick, his doctor and friend, noticed some weakness in Joost's right arm, and he then arranged for some tests. Joost was then diagnosed with motor neurone disease. At the time of the discovery of the illness, he had two to five years to live.
Joost van der Westhuizen death
For all those asking 'is Joost van der Westhuizen dead?' The answer is yes. After a six-year-long battle with the disease that attacked his neurons, Joost finally succumbed to the toll that the disease was taking on his body.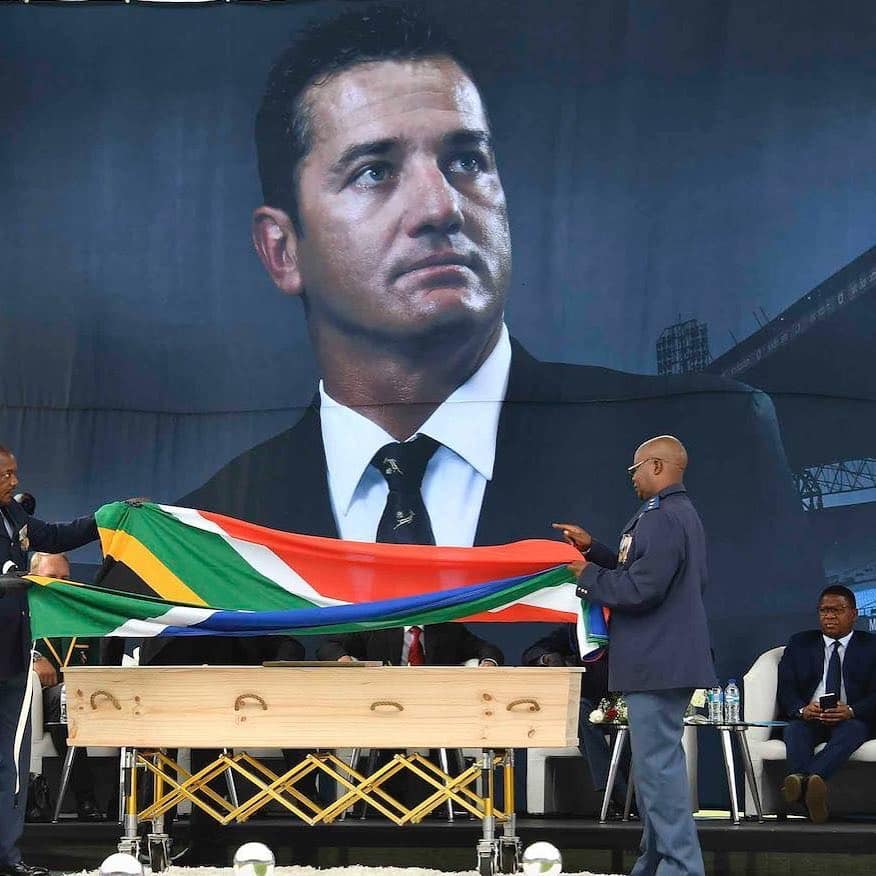 He died when he was 45 years old after putting up a very tough fight to stay alive. His friend and colleague, James Small, said that the intensity, aggression, and tough fights he put up at the field was the same way he fought the disease. This did not fail because he lived longer than what was predicted for him. He was a warrior even at the time of his death, adding to the admiration of those who looked up to him. Joost memorial service was held on the 10th of February, four days after his death. The '95 World Cup-winning team attended Joost van der Westhuizen memorial, and most of the players would carry the casket into the stadium.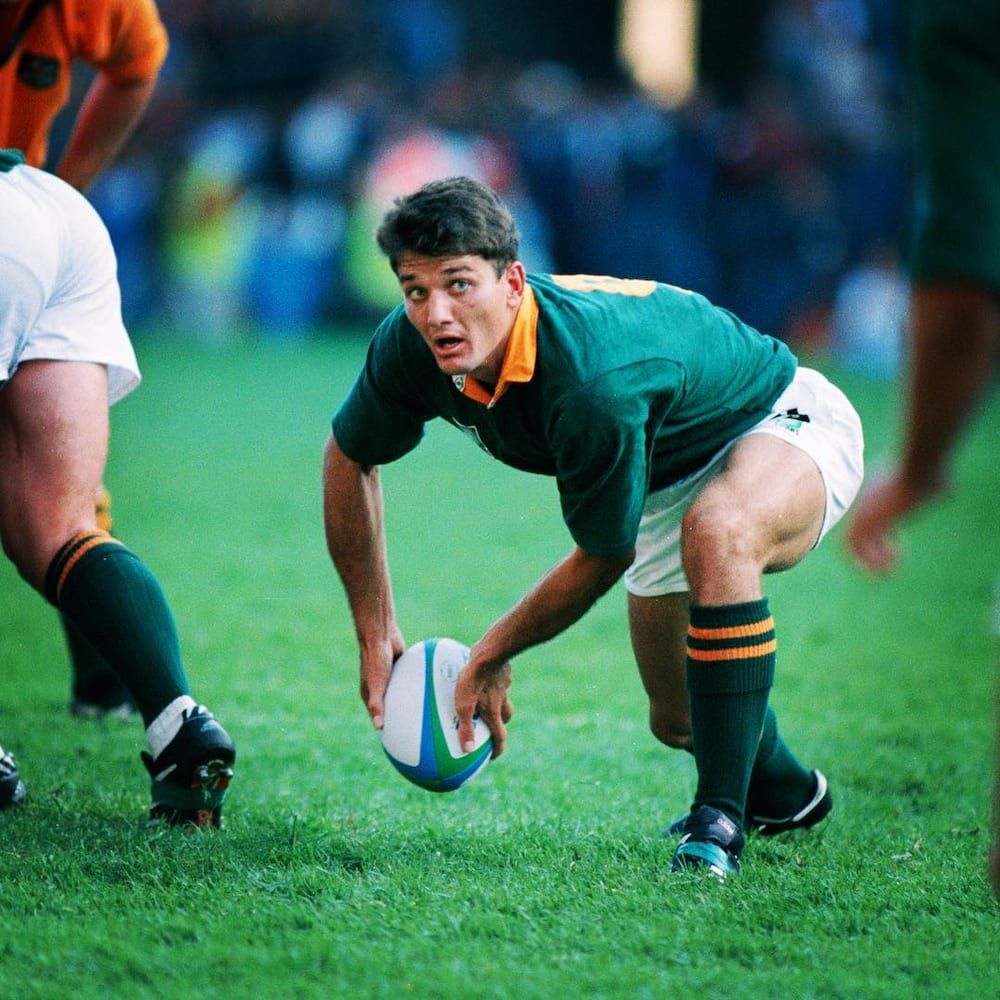 His colleagues describe him as a man who was jovial, playful, as well as focused and determined. They loved him just as much as they feared him because he knew when it was time for fun and when to get serious. He was a man who gave his all into a game, and he worked and trained hard. His achievements were a result of his hard work.
His death drew the attention of the national and international sporting community. He was a beloved sportsman. His J9 foundation announced his death.
Joost van der Westhuizen will
This has been a controversial topic, one that has led to his ex-wife, Amor, getting only a T.V set from his vast fortune.
The problem began when his Joost van der Westhuizen brother, Pieter van der Westhuizen, who is not to be confused with Christopher van der Westhuizen, brought forward a second will. Joost had approved this will before his death. The catch was his inability to sign it because of how weak he had become due to the disease, and his lawyer had signed it on his behalf. For Amor, this new will meant that she would inherit almost nothing from Joost.
Amor went to court to contest the will saying that it was invalid because her ex-husband was not in the right state of mind when he approved it. Things, however, got bad for her when an audio surfaced where she said very vulgar things about her sick ex-husband.
Amor said, "Go back to f*ck around. You know why? Because I have a great relationship, with a great man. And you know what? Because I can't ride you like a horse. And feed you like a horse and then burp you out like a baby,"
It is safe to say that she lost the case, and the only ones who will benefit from the will are her children. The money will be put into the J9 Foundation, of which the only beneficiaries are their two kids. The J9 is named after his jersey number which is a 9, and J for Joost.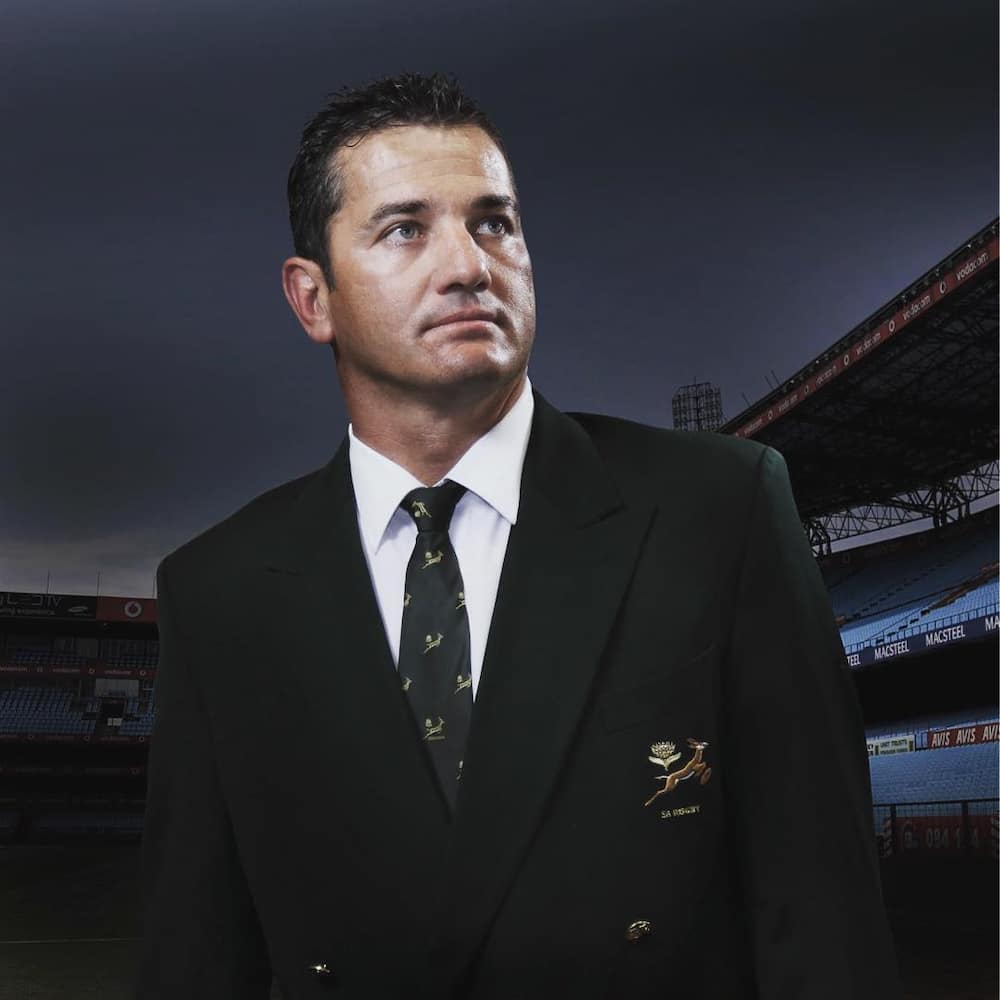 Even when he was nearing his last breath, Joost made sure that he had made his mark in this world. He gave hope to those suffering from the disease, and with the awareness he created about the disease, a clinic opened in Soweto. Two more clinics are yet to be opened. He was caring to all those afflicted by the disease just like him. That is everything you need to know about Joost van der Westhuizen and his wonderfully lived life, R.I.P van der Westhuizen.
READ ALSO: