5 of the most horrific road accidents in South Africa history
Various news reports of road accidents in South Africa have got so many concernes because of the rate at which lives are lost in the process. While some of these accidents are due to the negligence of drivers, quite a number of them have been adduced to the bad road network. And, as the list of lives lost to these horrible incidents keeps increasing, little seems to be done by the government to address the issue. Therefore, among many of these accidents, here are five accidents that all South Africans can remember.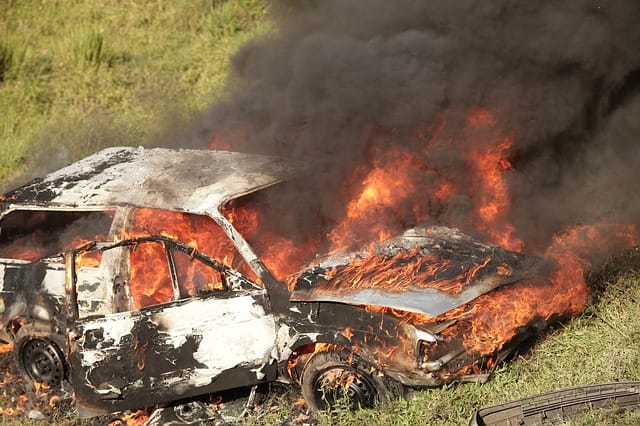 In December 2013, for instance, according to the Road Traffic Management Corporation (RTMC), it is almost unbelievable that over 700 fatal crashes claimed about 855 lives on South African roads. Then, based on a report released by the South African Institute of Race Relations in 2012, there is an average of 27 deaths per 10,000 minibus taxi trips, and for motor cars, there are nine deaths per 10,000 vehicles.
What causes road accidents in South Africa?
As said earlier, negligence on the part of the drivers is one significant thing that is responsible for most of these losses. Especially during the festive season, some drivers get so distracted with cellphones while some come under the toxic influence of alcohol until they become helpless.
READ ALSO: Emzini Wezinsizwa actors who left us
Then, when a driver becomes lawless, he or she tends to do what he or she likes, thereby putting his or her life and those in the vehicle in jeopardy. The South African Institute of Race Relations' report of 2012 unveiled that 59% of drivers that lost their lives in road accidents did so because they were under the influence of alcohol.
Vehicle accident history check South Africa
There are certain events in life that are difficult to forget so soon, especially when it concerns lives and the loss of loved ones. In history, some horrible accidents in South Africa have happened. These events have left some homes in pain each time the events replayed in their minds. Here are some of the accidents that have shaken the whole country so far.
1. Moloto road accident
Among the deadliest roads in South Africa is Moloto road. Scores of lives, so far, had been claimed in various accidents that have taken place there. In February this year, there was a report of the death of four people, while ten others sustained injuries when a truck and a bus collided along the road. Prior to this time, there was a report of a collision between a truck and a bus that claimed 29 lives and left 30 other people injured near Kwaggafontein.
2. Pinetown crash
One of the most horrific accidents that South Africans cannot forget easily is the Pinetown crash that took place in 2013. On the 5th of September, an articulated truck, according to report, drove through a red light at a high speed and ended up claiming 22 lives and not less than 80 injuries in Pinetown. The unfortunate event happened because, according to the driver, the brakes failed while descending the notorious hill and approaching the intersection.
3. Hex River crash
As reported on IOL.com, the driver of a bus carrying 80 passengers was travelling to Cape Town from Secunda, Mpumalanga, before it lost control just about getting to De Doorns. The horrible incident that took place on the Hex River Valley allegedly killed 24 passengers, fourteen seriously injured and another forty-four people sustained minor injuries. The bus that had more women members of the Twelve Apostles Church smashed into the mountainside.
4. Limpopo horror crash
One of the worst car accidents recorded in South Africa is a head-on collision that involved a bus and a Quantum minibus on the R81. This happened in Limpopo near the Ga-Maphalle Village, thereby leading to the death of twenty-four people, and three other people were seriously injured. According to a report, both the driver and all the passengers in the minibus died on the scene. The unfortunate passengers were returning on Sunday from Youth Day celebrations that were held in Limpopo.
READ ALSO: Mark Batchelor biography: age, wife, kids, family, Oscar Pistorius, Kaizer Chiefs striker and cause of death
5. N1 accident
It was so devastating watching a multi-vehicle collision that ended up claiming about twenty-six lives. The horrible accident which was reported as one of the worst that has happened in the history of the region had a Nissan car and a Mercedes minibus wiped out by a truck which was travelling in the opposite direction. According to a report,
The truck's tyre bust resulting in the vehicle heading into the opposite direction where it collided with four other vehicles. Paramedics found numerous services in attendance. Upon further assessment, paramedics found multiple vehicles and a truck spread across the stretch of road.
How can we reduce road accidents?
According to the AA, the following are some of the preventive measures that could be put in place for less accidents.
Reliable and safe public transport should be increased.
A safer environment should be created for pedestrians to commute, especially where the roads are busy.
There should be an increased extensive nationwide pedestrian education campaigns.
Employers should be encouraged to consider the wellness of employees, especially in areas that have to do with their commutes to and from work.
A swifter introduction of crash avoidance technology in vehicles should be taken seriously.
If we are to critically consider the causes of some of the road accidents in South Africa that have been shared above, the fact is that some of them could have been avoided from the first place. The government also has a part to play in ensuring good road networks, among other things. Drivers also have their roles to play. The important thing is that if every driver strictly abides by the laws that regulate driving, the rate of car accidents in South Africa will significantly reduce.
READ ALSO: How to get full child custody in South Africa
Source: Briefly.co.za