Tony Kgoroge is a renowned actor and art activist. He is best known for having been part of the first seasons of Gaz'lam from 2002-2003 as well as the Zero Tolerance 2004 series. Keep reading for more information about his life, wife, best movies, and family.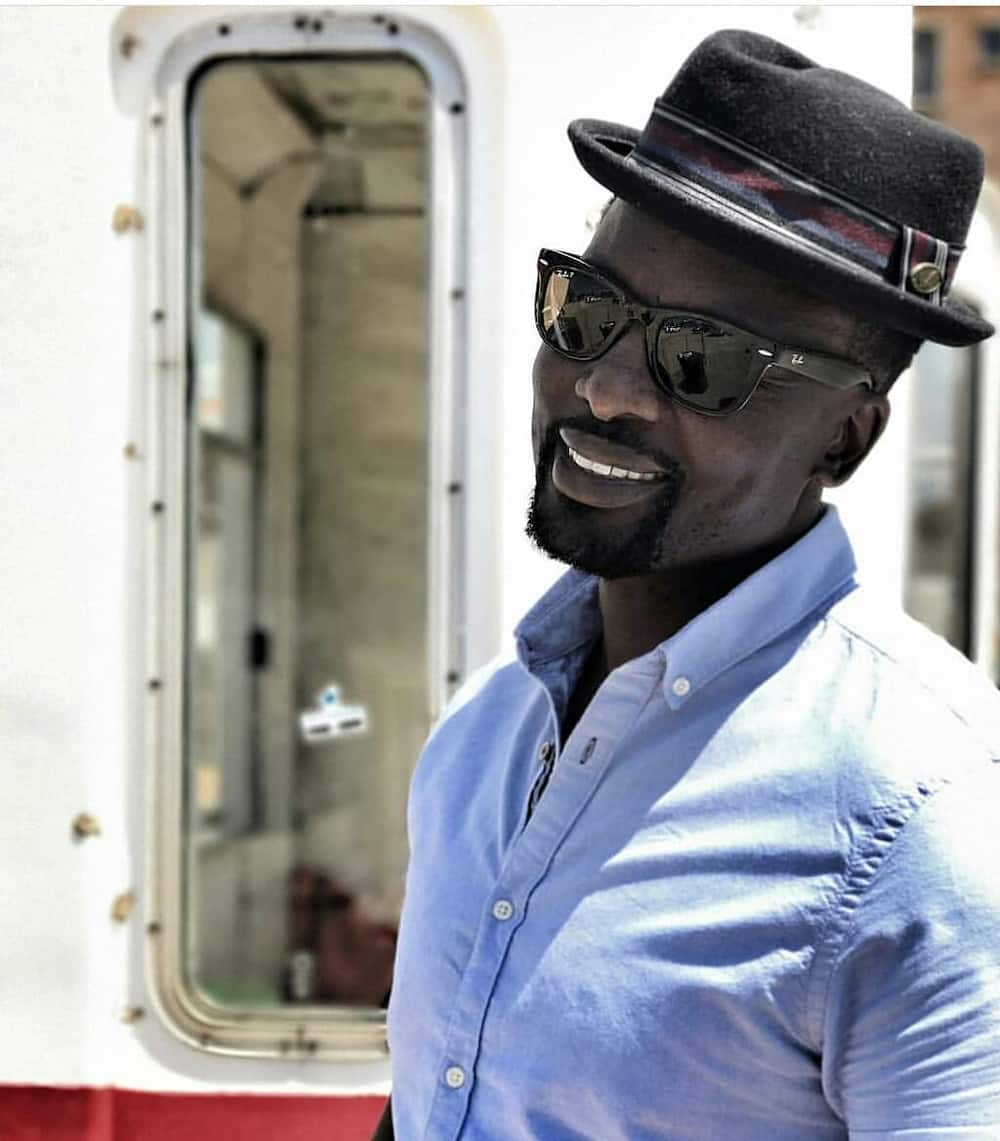 The actor has been part of numerous TV shows that fans would recognize him from any of them. He is also recognized for having been part of films such as Hijack Stories, Hotel Rwanda, Lord of War, Gums and Noses, The Bird Can't Fly, Blood Diamond, Invictus, Skin, and The First Grader.
Tony Kgoroge profile summary
Country of birth: South Africa
Profession: Actor/ artist
Marital status: Married
Leadership roles: chairperson of Creative and Cultural Industries Federation of South Africa (CCIFSA)
Tony Kgoroge biography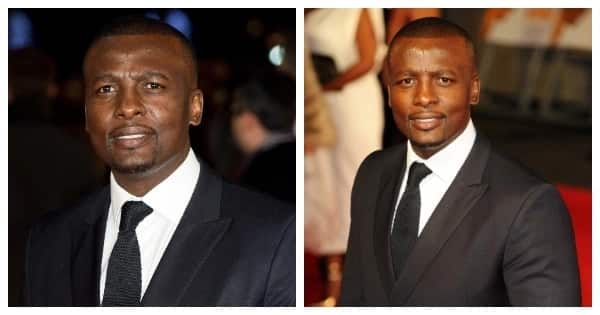 While many may know Tony because of his professional endeaveours, there is a lot more about the actor that would catch your interest. Here are all the interesting details that you need to know about him.
Nationality
The actor is a multi-lingual South African. He speaks Tswana, English, SeSotho and Afrikaans. So what is Tony Kgoroge age? While he has not put it out in the open, the actor still appears to be young.
TV shows
As a great actor, he has been part of several TV shows including:
Isidingo, where he acted as Sammy Chirendza.
Soul City, where many will remember him for the doctor in the show.
Tarzan
Deafening Silence
Young Vision
Gaz-lam where he was the Jimi.
Dark Angles
Life is Wild
Madam and Eve
Zero Tolerance where he acted as Vuyo Khumalo
Homecoming
Apart from TV, he is also known for his theatre works that include:
Die jogge
Woza Albert
Three Penny Opera
Joseph
Equus
Fiddler on the Roof
Mooi Street Moves
The list of his artistic work would not be complete without the mention of the movies he has starred in. These include:
Mandela: Long Walk To Freedom
Hotel Rwanda
Highjack Stories
Lord of War
God is African
The First Grader
Cold Harbour
Invictus.
READ ALSO: Dudu Myeni biography: age, son, husband, qualifications, SAA, Louis Vuitton, house and latest news
Being part of Imbewu cast
Highlighting his acting career would be his involvement in Imbewu, the famous soapie. He was also part of the Imbewu the Seed cast in which he acted as Zimele "Ngcolosi" Bhengu. Most people would rate him as one of the best Imbewu actors having won the hearts of his viewers.
Even though he took the part after the show was already ongoing, it did not take long before he was able to win the hearts of the viewers and their admiration. He seemed to fit perfectly into the given role. When taking up from Mpumelelo Bhulose, he was keen to point out that he would bring his contribution into the fictional character he was continuing with.
"I came in as an already existing character' not a replacement as such but rather a continuation of the character. The character is a fictional character' not someone you know or someone who lived and people know about. It's an imaginary character. Of his (Mpumelelo) interpretation would differ from mine. Whatever my predecessor has done is nice but I will not follow on his footsteps because I don't know what motivated him to take that particular direction. I'm coming in with my own interpretation which may be a little off from what he was doing but also brilliant nonetheless."
True to his words, he has been able to win fans by his brilliant interpretation. The actor agreed to join the show because of his desire to work with Anant Singh and Duma kaNdlovu, both of whom he respects. He also revealed that he was getting more scarce in local scenes because his focus was more on the international front. He went on to express his worry about the long way that the country still had to go as far as the industry is concerned. In his view, it was unfortunate since South Africa has a lot of talent.
CCIFSA president
Apart from acting, Kgoroge also has other things going for him. He is the chairperson of the Creative and Cultural Industries Federation of South Africa (CCIFSA), a person which he was elected to in 2015. This is the board that represents South African artists in different sectors and fronts, hence his activist role.
Tony Kgoroge wife
Tony has been married to Sthandiwe Msomi for close to two decades now considering that they tied the knot in 2002. It has been 17 years of blissful marriage. This is something very rare among celebrities in South Africa and the world at large. The challenges that come with being in a relationship, as well as public limelight, are sometimes overwhelming that many couples do not make it.
On the secret of their success, Sthandiwe Kgoroge revealed that they are each other's best friends. In addition to that, the two are always able to pray about the things they feel could be overwhelming. According to the wife, this has really been helpful. There is no known information about Tony having an ex and his relationship with his wife is going stronger every day.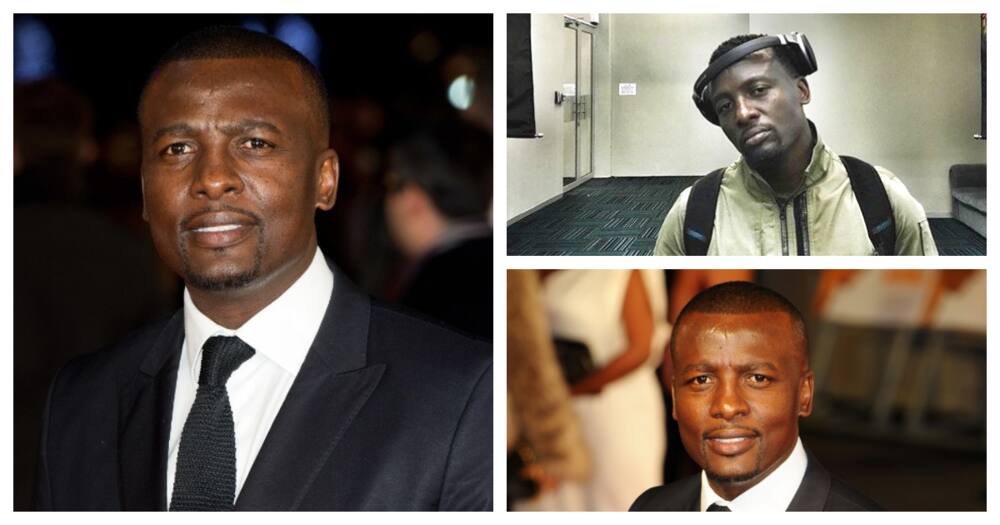 Tony Kgoroge child
Tony and his wife have been married for quite a while now. The two are blessed with 3 children.
Awards won
Throughout his career, the actor has made some tremendous achievements. These are best noted by the awards he has won over time. They include:
The Vita Award for Best Upcoming Actor in 1997
The Best Actor at the Durban International Film Festival in 2014 awarded for his role in Cold Harbour
Honorary award from the Pretoria University of Technology
Latest news
Tony made a bold move sometime in 2018 when he apologized to South Africans for having threatened the president of South African Arts and Culture Youth Forum (SAACYC) Romeo Ramuada with violence. This happened when the president called Kgoroge and confronted him about his followers having attacked his rival, Thapelo Mokhutshwane.
It happens that Ramuada and Mokhutshwane have both been agitating for the removal of Tony from the federation, accusing him of running it as a personal fiefdom. They also want Tony's deputy, Papa Penny, gone. In anger, Kgoroge threatened to kick the president's a** in a statement.
''You have been getting personal with me from day one. But I let that thing go. Now if you are coming that close, ke tla go roba sebono, ketla go roba sebono."
He said repeatedly, sebono ke sebono, meaning that vision is vision. Kgoroge went on to apologize and tell South Africans that he would not have resorted to any form of violence. He said that he had no right to threaten the president, no matter how much he was being intimidated. Stating that he was not a violent man, he expressed his regret for uttering such words and was even retracting them.
Instagram
You can always find more about his other activities on Instagram. His user name is t4tonykgoroge. He shares a lot about what is going on in society too.
Tony Kgoroge is an accomplished actor. His activism and leadership role may have gotten him in trouble at some point, but he is still good at what he does. Watch a movie or two in which he stars to appreciate this.
READ ALSO: