Ludwick Marishane biography: age, wife, dry bath, rise to success and Instagram
Ludwick Marishane is a young South African entrepreneur whose passion is his addiction to learning and mentoring other people to identify and reach their true and full potential. He is a huge fan of commerce and doesn't believe that there are enough teenagers that are as passionate enough about business as he was at that age. He also possesses good leadership capabilities and a great understanding of business and people.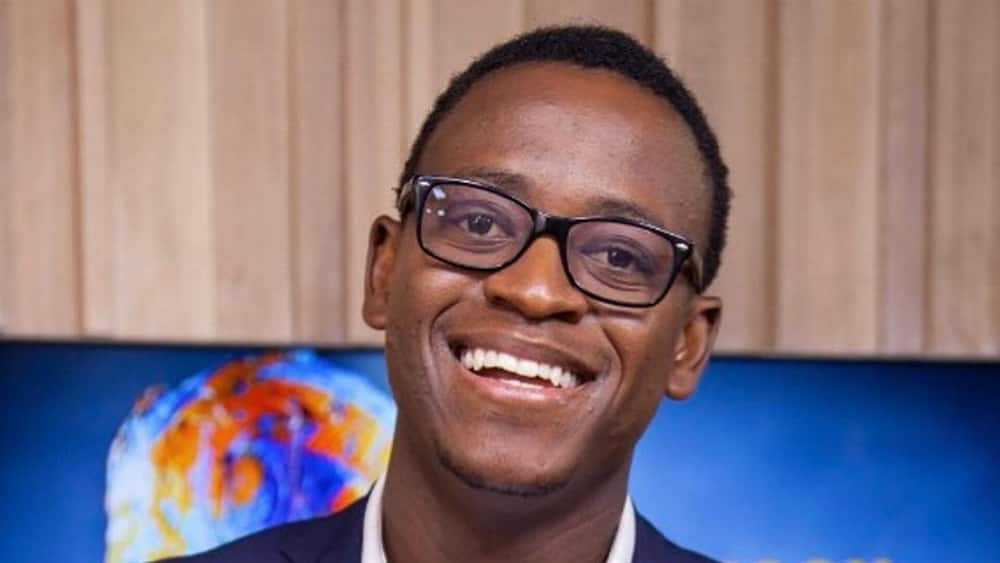 Ludwick Marishane dry bath invention opened up positions for him as he is the founder and MD of Headboy Industries Inc. In 2011, he was esteemed and awarded as the best student entrepreneur in the world. This was during the Global Student Entrepreneurs Awards 2011.
Ludwick's profile summary
Full name: Ludwick Marishane
Age: 28
Profession: Entrepreneur
Ludwick Marishane biography
Marishane was raised in the rural parts of Limpopo, where poverty was the norm. At the age of 8, he relocated to Johannesburg, where he lived with his father. His dad enlightened him on the importance of attaining an education, thus helping him manage to graduate primary school at the top of his class. He joined Maryvale College and maintained the top position in his class. During this period, he was also awarded as the Gauteng Provincial Winner for the 2004 Maths, Science and Technology Olympiad.
As a result of family problems, he was forced to return to Limpopo, where he completed the rest of his high school education. In Limpopo, the atmosphere automatically hinders its residents from escaping the grip of poverty. However, being in such an environment motivated Ludwick to refuse to settle for a lesser life.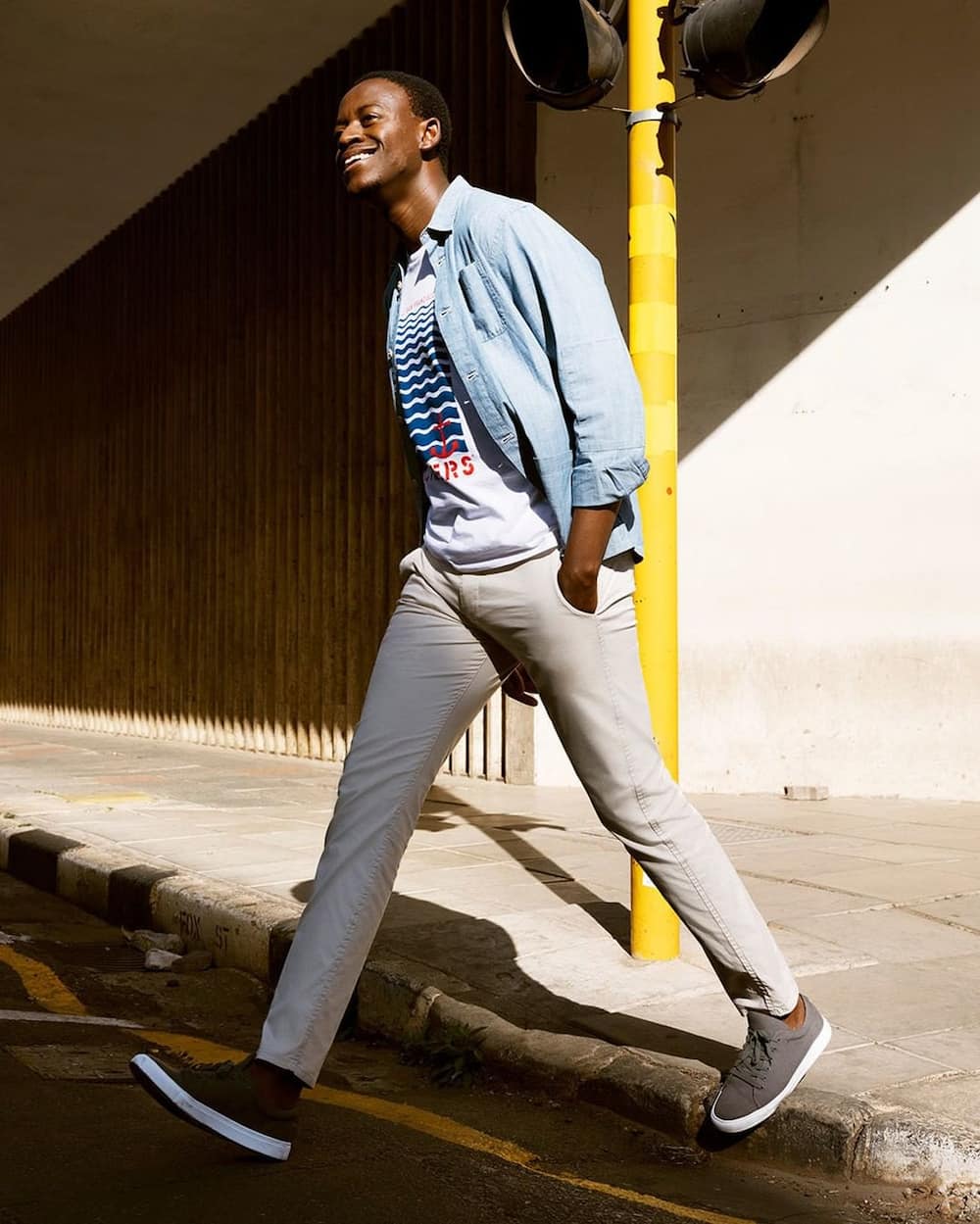 With time, he progressively developed an entrepreneurial mindset which led him to pursue business. In 2009, he had his big break as he received financial aid to support his DryBath business idea. This is the first all-in-one substituting lotion in the world. After application, users do not need to take a bath as it substitutes for soap, water, and lotion.
READ ALSO: Palesa Mokubung biography: age, family, H&M, shops and Instagram
Ludwick also became the youngest and only first-year student to receive an invitation as a delegate at the Brightest Young Minds Summit. This is an annual event that is reserved for 100 of SA's smartest postgraduates countrywide. He received the crown of innovator par excellence and the best student entrepreneur in the world by Google in 2011.
Ludwick Marishane story on his rise to success with dry bath
The bath substituting gel called drybath is an invention that is bound to change the lives of many people all over the world. As it is a reliable replacement for water, soap, and lotion, this waterless hand sanitizer South African invention led to Marishane becoming SA's youngest patent filer. Today, the young man holds a Bachelor of Business Science, majoring in Accounting and Finance. In December 2013, he was on the list in TIME Magazine of 30 people under 30 who are changing the world.
READ ALSO: Makgofe Moagi biography: age, child, husband, body, Skeem Saam, car and Instagram
The aim of Ludwick Marishane dry baths South Africa invention is to provide better hygiene to two billion people that have inadequate water access, including those that still use bucket-bathing method. It was also formulated to provide a reliable hygiene alternative to households that would prefer to use less water. Following his graduation from the University of Cape Town, he has fully dedicated his time to running the business, as well as work with the Technology Innovation Agency to promote entrepreneurship, innovation, and technology, especially among the youth.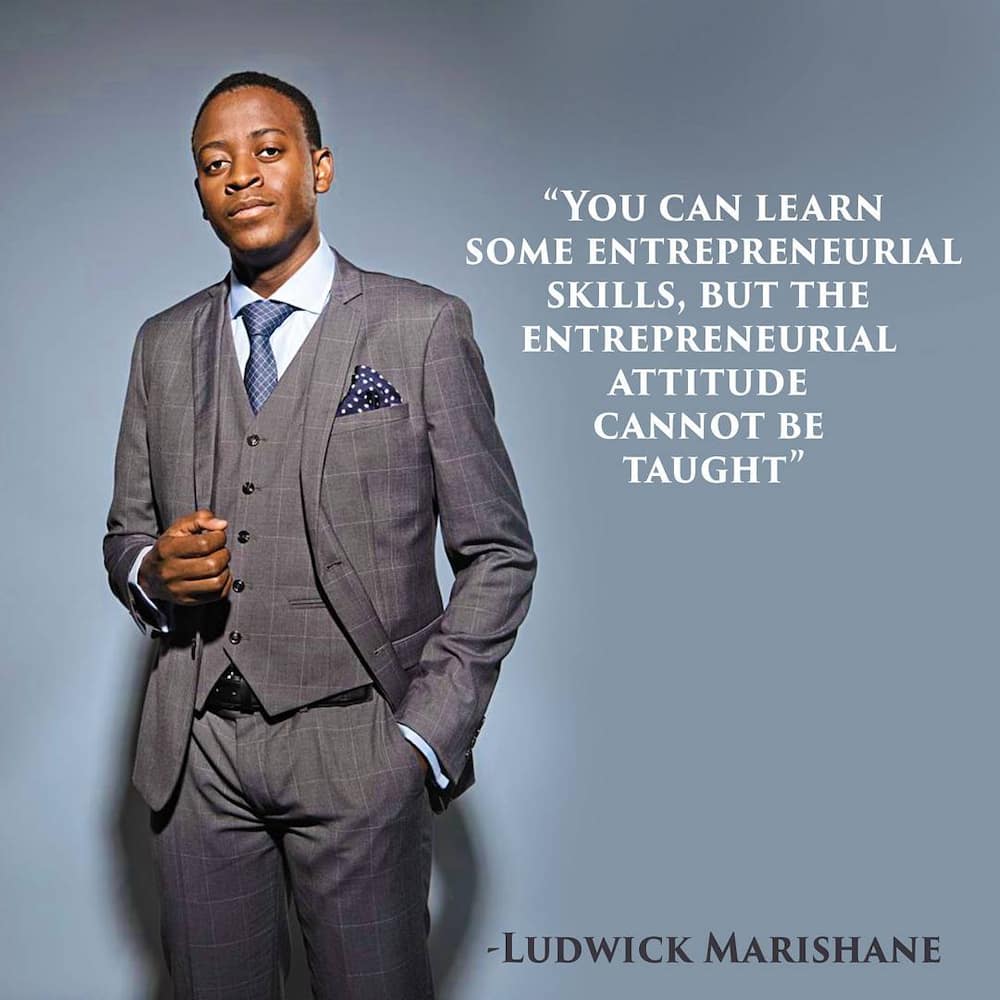 Marishane holds the high hopes of changing the world for the better. He believes that inequality is the world's biggest issue, even socially. When you look into the matter psychologically and philosophically, all societies and human beings are always unequal. Therefore, total equality is unattainable. However, in his perfect world, the wealthiest person would not be a thousand times richer than the poorest individual. Ludwick Marishane net worth is not stated as per now.
Ludwick Marishane stated that the greatest lesson he has learned is that everyone is learning. There is not a single person that knows everything. The older each one of us gets, the more we realize how much we do not know. Every person is figuring it out, from the richest person to the poorest, and this is what makes life interesting. The difference between all of us is the discipline to do the necessary and be as good as possible at it.
READ ALSO: Kajal Bagwandeen biography: age, husband, wedding, sister, modelling career, dance, movies and Instagram
Source: Briefly News