List of political parties in South Africa
South Africa is a vibrant democratic African state marked with several influential political parties. The country enjoys robust governance from various party leaders that jointly comprise a government. If you thought ANC, EFF, and DA are the only political parties in South Africa, wait until we unveil a complete list.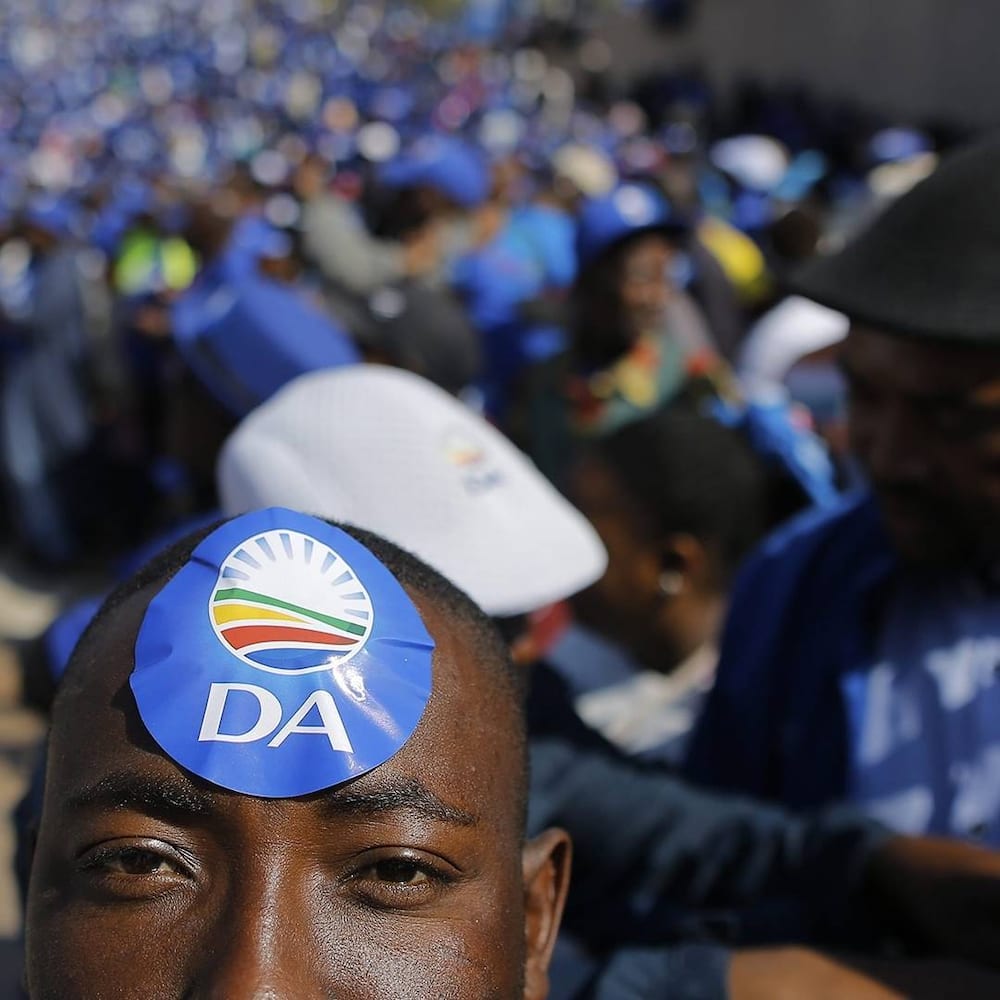 The ending of the minority rule in 1994 brought on board several political parties in South Africa, each of which holds a unique set of approaches and policies. While the African National Congress in a central party of power, there are several other political parties that are competitively active in the scene. For this reason, South African politics is highly competitive, and therefore, it is a common experience for legislative seats to attract several party candidates alongside independent contestors.
READ ALSO: Research suggests that the youth has low faith in democracy
Political parties in South Africa 2019
Which political party won 2019 elections? South Africa recently welcomed its 6th post-Apartheid general election earlier this year. The majority rule led by ANC continues to cast a broad shadow on other potential South African political parties that are yet to garner sufficient publicity.
List of political parties in South Africa
The African National Congress has remained a good political party for decades, but Democratic Alliance and Economic Freedom Fighters are upcoming speedily as their fame continues to spread. The national politics remain even more unpredictable as more parties continue to spring up on political reforms amid the ongoing debates. Besides the national party South Africa, our list comprises all other political parties you may not have come across before.
Parties with Parliamentary representation
African National Congress (ANC): 230 seats
Democratic Alliance (DA): 84 seats
Economic Freedom Fighters (EFF): 44 seats
Freedom Front Plus (FF+): 10 seats
Inkatha Freedom Party (IFP): 14 seats
African Christian Democratic Party (ACDP): 4 seats
African Transformation Movement (ATM): 2 seats
African Independent Congress (AIC): 2 seats
United Democratic Movement (UDM): 2 seats
Congress of the People (COPE) 2 seats
National Freedom Party (NFP): 2 seats
Good (GOOD): 2 seats
Al Jama-ah (ALJAMAH): 1 seat
Pan Africanist Congress (PAC): 1 seat
Parties without Parliamentary representation
Cape Party
Dagga Party
Ubuntu Party
Ximoko Party
Free Democrats
United Congress
Women Forward
Patriotic Alliance
ECOPEACE Party
Divided Party (DiP)
True Freedom Party
Uniting People First
Dikwankwetla Party
Minority Front (MF)
Afrikaner Volksparty
Boerestaat Party [BP]
Republican Democrats
National People's Front
All Things Are Possible
New South Africa Party
Socialist Party of Azania
African Covenant (ACO)
Socialist Green Coalition
Herstigte Nasionale Party
Pan Africanist Movement
Land Party (South Africa)
African Security Congress
African Christian Alliance
Build South Africa (BSA)
African Renaissance Unity
Christian Democratic Party
Peace and Justice Congress
Forum for Service Delivery
Civic Warriors of Maruleng
Peace and Justice Congress
African Democratic Change
Africa Muslim Party (AMP)
Compatriots of South Africa
Black First Land First (BLF)
South African Political Party
Plaaslike Besorgde Inwoners
Democratic Liberal Congress
National People's Party (NPP)
Dabalorivhuwa Patriotic Front
Capitalist Party of South Africa
Gazankulu Liberation Congress
Power of Africans Unity (PAU)
African Mantungwa Community
Libertarian Party of South Africa
Bolsheviks Party of South Africa
National Party South Africa (NP)
Kingdom Governance Movement
African Change Academy) ACA)
Keep It Straight and Simple Party
International Revelation Congress
National Religious Freedom Party
African Content Movement (ACM)
Alliance for Transformation for All
Better Residents Association (BRA)
Green Party of South Africa (GPSA)
Workers and Socialist Party (WASP)
Afrikan Alliance of Social Democrats
Economic Emancipation Forum (EEF)
Democratic Socialist Movement (CWI)
National People's Ambassadors (NPA)
Azanian People's Organisation (AZAPO)
Abolition of Income Tax and Usury Party
Workers Organization for Socialist Action
United Christian Democratic Party (UCDP)
National Conservative Party of South Africa
The Peoples Independent Civic Organisation
National Democratic Convention (NADECO)
The Organic Humanity Movement (The OHM)
People's Revolutionary Movement (South Africa)
Communist Party of South Africa (Marxist-Leninist)
Socialist Revolutionary Workers Party (South Africa)
Front Nasionaal (FN) (previously Federale Vryheidsparty)
South African National Congress of Traditional Authorities
South African Maintenance and Estate Beneficiaries Association
South African Communist Party (SACP) – part of the ANC-led "Tripartite Alliance."
Parties that are no longer exist
1910–1958: Labour Party
1911–1934: South African Party (SAP)
1915–1997: National Party (NP) -was government 1948-1994)
1934–1948: Dominion Party
1934–1977: United Party (UP)
1941–1951: Afrikaner Party (AP)
1953–1968: Liberal Party of South Africa
1957–1975: Progressive Party
1969–1994: Labour Party
1973–1977: Democratic Party (DP)
1975–1975: Reform Party
1975–1977: Progressive Reform Party
1977–1980: South African Party (SAP)
1977–1988: New Republic Party
1977–1989: Progressive Federal Party (PFP)
1982–2004: Conservative Party (CP)
1989–2000: Democratic Party (DP)
1994– : Federal Party
1997–2005: New National Party (NNP)
1998–2007: Federal Alliance
2003-2004: Nasionale Aksie
2003–2014: Independent Democrats (ID)
2004–2009: New Labour Party (NLP)
2004- : Pro-death Penalty Party
2005–2010: United Independent Front
2005– : Christen Party/Christian Party:
2005– : Federation of Democrats
2008–2011: South African Democratic Congress (Sadeco)
2012: South African Business Party
2009: Christian Democratic Alliance:
2014: Christian Front (CF)
2014: Universal Party
National Alliance
Democratic Left Front
Khoisan Aboriginal and Others Movement
How many political parties in South Africa?
There are close to one hundred political parties in South Africa some of which managed to secure parliamentary representation in the recently concluded general election. Some of these 94 political parties failed to secure seats but are still running and active in South African politics. Among the most active are Christian political parties in South Africa; they are ACA, CDP, and ACDP (which has four parliamentary seats). It is also notable that most parties that were founded during the minority rule are now defunct.
READ ALSO: Outrage as municipality holds an auction for black people only
South Africa is a mature democratic nation marked with multiple political alliances. The current government regime comprises fair representation from 14 of these political parties in South Africa. These parties are dependently struggling to make the country more habitable with unique leadership approaches, all with the intention of bettering the lives of the citizens.
READ ALSO:
Mogoeng - Government must fund political parties for elections
Mzansi celebrates: Economic Freedom Fighters enjoy 6th anniversary
Dr. Makhosi Khoza biography: age, date of birth, husband, qualifications
On this day: South Africa's first non-white Chief Justice appointed
Stalling for time: Maimane's expected resignation briefing delayed
Source: Briefly News