Umqombothi: How to make this popular indigenous South African beer
Umqombothi is probably one of the most popular drinks in the whole of South Africa. Like it is with many other cultural aspects, beer brewing has a significant history in African communities. While there has been a bit of influence from Europeans ever since their settlement on the continent, traditional brewing continues to be a crucial part of most cultures in the continent.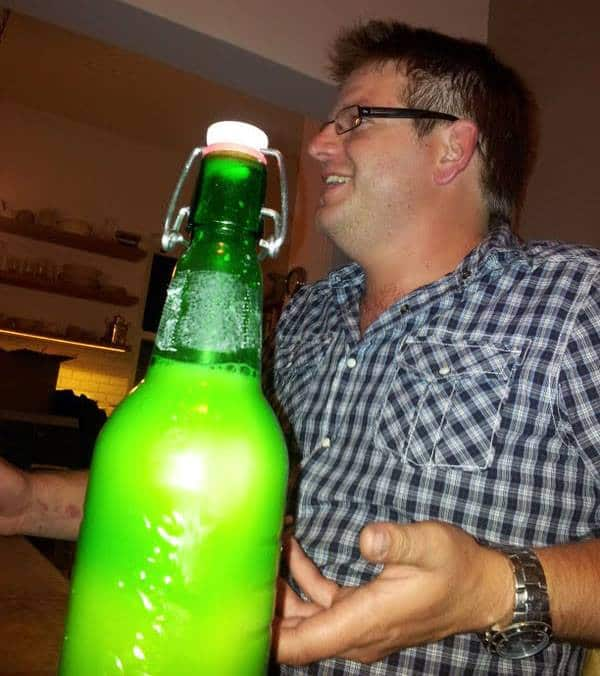 So what exactly is Umqombothi? This refers to the traditional beer of South Africa. It is a speciality of the Xhosa people who have been doing this for ages even before the invention of modern techniques and ingredients. The traditional brew was made from combining of maize meal, some crushed sorghum and corn malt, a bit of water, and some yeast, which was made traditionally using the moerwortel plant, especially from the fleshy part.
Umqombothi, the fancy sorghum beer
The preparation of this special beer depends on different things that vary from one region to another. The major differences in the recipe can be noted. When using a higher maize malt content, the result is a lighter-toned beer that comes with a mellow flavour.
On the other hand, making the beer with higher sorghum malt content results in a dark beer, which is rich in Vitamin B.
If you are to consider the texture, the beer has a thick, gritty, and creamy consistency, which is brought about by the maize. It also has a heavy sour aroma.
READ ALSO: Easy and best brownie recipe South Africa
Umqombothi recipe and preparation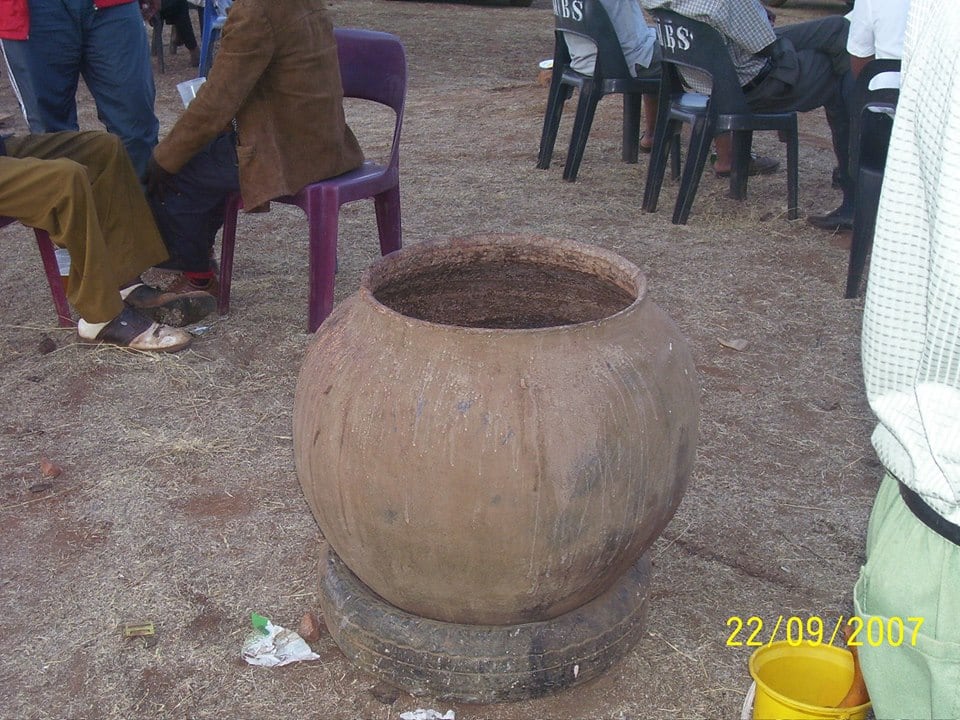 Even though you know which ingredients are needed, do you understand how to make Umqombothi? Well, for the real feel of the Soweto beer, the right procedures must be followed.
Ingredients
Procedure
You need to understand that the beer is prepared in open fire outside the house.
Mix all the ingredients well inside a vessel, potjie, preferably one that is made from cast-iron.
Add warm water, 4 measures to be precise.
Leave the mixture overnight so that fermentation takes place.
Some of the wort's portion, or the extracted liquid when mashing the grains, is eliminated and set aside.
Cook the remainder of mash until you are left with a crusty sediment. This is what is known as the isidudu which is consumed as porridge.
However, during the beer-making process, the Isududu is left to cool for one day before it is then poured into a clay pot.
Get the wort that was set aside and add malt together with some sorghum into it; a handful will be enough. Also add a handful of maize malt.
Stir the brew with a special traditional wooden spoon known as an iphini.
Close it using a lid, then put a blanket on top as a way of retaining heat. You should place it in a warm place to foster fermentation.
Test the readiness of brew by lighting match over the pot. It is ready if it blows out quickly.
Removing the used up grain requires one to filter out all fermented mash via a tube-shaped woven grass strainer known as an intluzo.
You will be left with the intshela. This refers to the sediments that remain. It is what is added to the already strained beer to give it a nice extra flavour.
Finally, squeeze grain on the strainer and feed it to the chickens. The person who has brewed the beer gives a traditional thank to the ancestors. He or she is supposed to throw some of the corn to the ground.
The prepared beer is then poured into a large communal drum known as the gogogo. It is from here that it is shared out to the rest of the people.
Chibuku beer
As expected, modern drinkers have come up with different techniques of improving the traditional beer hence Chibuku beer. This is a modern beer that comes in colourful packets for consumers to buy whenever they need to. It is a Zimbabwean speciality that will make you feel like you are back in the olden days.
Chibuku is a commercial sorghum beer that is based on the South African traditional Umqombothi homemade Zulu beer. It is mainly made from grains including malted sorghum and maize. However, it may also contain millet. The beer was first brewed in the 1960s in Fort Victoria, Zimbabwe.
Umqombothi song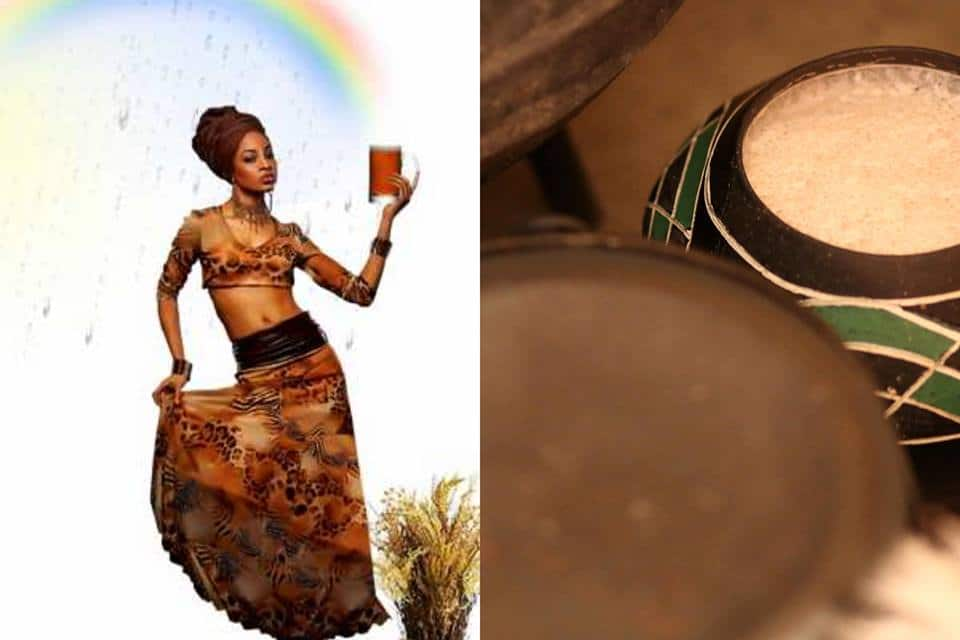 It is indeed true that this beer means a lot to South Africans. It is not surprising that there is a song written and sang about it. What's more, one of South Africa's best singers, Yvonne Chakachaka is behind this great track.
You have to see the lyrics to know just how much the traditional beer means to the people of Mzansi. In her own words, it is clear that people are motivated to work hard because they can always count on their favourite beer when all is said and done. The lyrics of this song are the true reflection of how much this traditional beer is valued in South Africa.
Umqombothi is a beer of the people. If you ever visit South Africa from a different country, then this is one thing you need to try.
READ ALSO:
39 easy prawn recipes for South Africa
Mzansi reacts to video of beer truck being looted while being towed
How to make easy ginger biscuits in South Africa
Source: Briefly News