The mielie-meal staple food is not new; it has existed for years. Those who enjoy corn meals will find the diet delicious. Although the mielie-meal price is not expensive if you choose to buy from a store, preparing it at home is not a bad idea as the preparation process is not burdensome. Mealie meal is rich in protein, carbohydrates, fibre, and fat, and it guarantees high energy.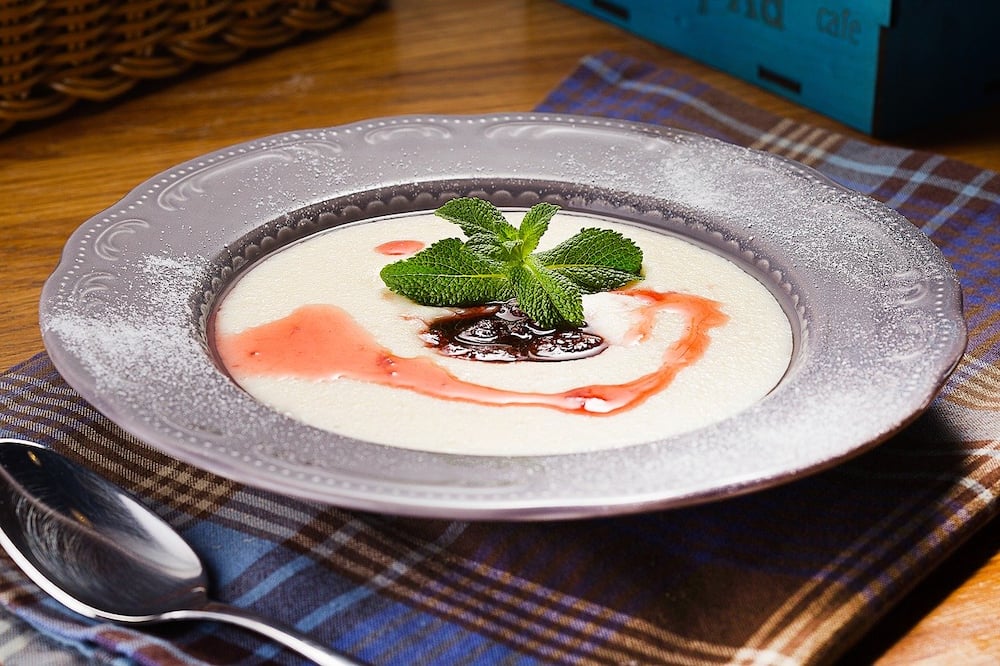 Also called mealies, mielie pap or mielies, the Voortrekkers originally ate the food during The Great Trek before it ended up as a staple diet in South Africa. The meal is easy to prepare, and the cost of preparation is cheap, which makes it easy for anyone to try out. So, how is mielie meal made? The ingredients and method of preparing it are discussed below.
Variants of mielie meal
Mielie-meal is a popular staple food in many African countries, and as such, different countries have developed their unique recipes. The staple food can either be prepared as a porridge or as a firmer pap. There is also mielie-meal roti and even mielie-meal face scrub.
READ ALSO: 10 easy mince recipes South Africa
When preparing the porridge, milk is added, most time, to make it creamier and can be enjoyed as breakfast. To enjoy it as the firmer pap, an individual can eat it with vegetable relishes or with meat and gravy dishes.
Mielie-meal porridge recipe
The preparation time for this special meal usually takes an average of 20 minutes, and the cooking time can last for 40 minutes. With that understanding, here is a simple mielie-meal recipe that you will find very easy to follow. The ingredients below can serve up to six people.
Ingredients
White maize meal (120 g)
Sea salt (1/2 tablespoon)
Warmed milk (1 cup)
Brown sugar (add to taste)
Water (1 litre)
Preparation procedure
Using a braai or kettle, boil the water.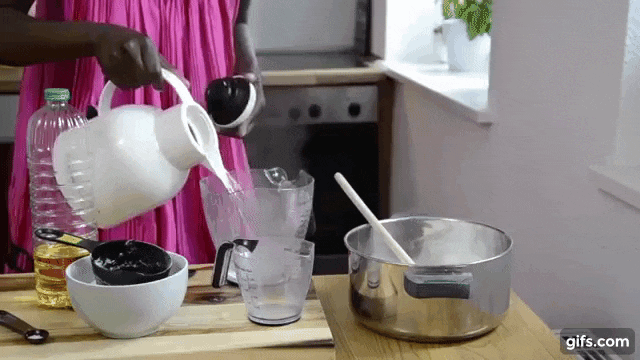 2. Place a potjie on a heavy-duty grilling tray or suspend it before adding the maize meal and water.
3. Bring to the boil but while doing so, use a wooden spoon to stir to avoid lumps.
4. As it thickens and cooks, you will hear it making little "plop" sounds.
5. Move the potjie away from the flame as you adjust the heat, or still, you can wait until the flames subside.
6. Then, use a lid to cover the potjie and allow the porridge to simmer for 40 minutes. Stir intermittently to avoid it burning at the base.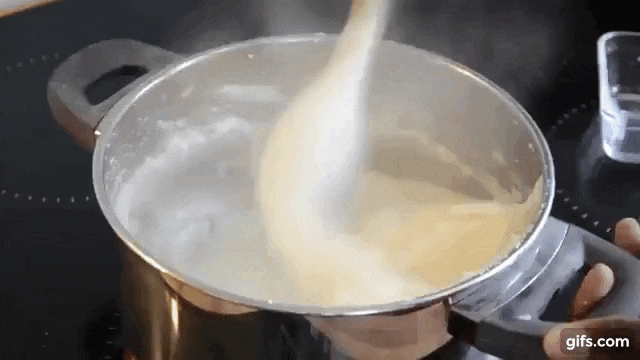 7. Once it is thick and smooth, but not stiff, add the milk.
8. Remove from heat and serve with any sauce of choice.
Note that there are different sauces that you can eat your mielie-meal poridge. For instance, if you choose to use maple-butter sauce, you will need to get the following ingredients:
Maple syrup (1 cup)
Cubed cold unsalted butter (120 g)
How to prepare it
Over medium heat, place the maple syrup in a small saucepan.
Once it starts bubbling, remove from heat and add the butter.
Slowly stir with a spatula until it melts.
While the porridge is hot, sprinkle sugar and drizzle the maple butter.
Frequently asked questions
Over time, several questions have been raised on this delicious and nutritious South African meal, which should not be a surprise. Below are selected questions that are relevant to the topic. Read the best answers here.
Is maize meal good for you?
Yes, it is. The reason is that it is rich in carbs and grants energy. Apart from that, it is also rich in nutrients, including vitamins B1, B5, and C, which are needed in the fight against diseases and in the generation of new cells. Those who want to reduce their cholesterol levels can also benefit from maize meals.
READ ALSO: Best homemade tuna pasta recipe South Africa
Does maize meal make you fat?
Although corn has high carbs, vitamins, fibre, and minerals, its fat and protein are low, which means it is unlikely to make anyone fat. However, this depends on how it is eaten and the quantity consumed. For instance, fried maize chips consumed in large quantities increase calorie intake, and if they are not burnt off, that may lead to increased weight or fat.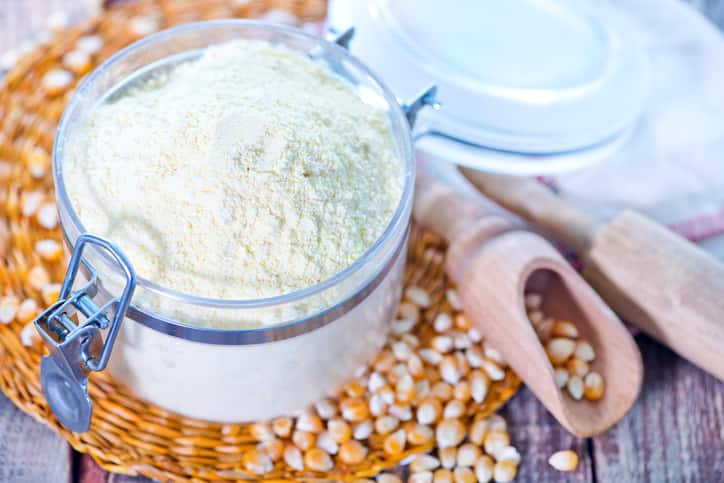 Is cornmeal healthier than flour?
Unlike flour made from wheat grains, cornmeal does not contain gluten. Besides, it contains selenium, thiamine, phosphorus, manganese, magnesium, and iron, all of which make it safe for anyone suffering from celiac and gluten intolerance disease.
What is the difference between polenta and mealie meal?
The Italian dish polenta is mielie-meal substituted name for the maize meal in South Africa. However, a noticeable difference between the two is that polenta is made with white maize instead of the yellow maize variety.
Are there any mielie-meal porridge benefits?
Yes, there are some benefits derived from mielie-meal porridge consumption. This staple food has enough carbohydrates, which are needed for generating energy. As the energy is slowly released, having it as breakfast keeps you going all day. It also contains magnesium and iron, thiamin and riboflavin, the B vitamins niacin, and iron, among others, that body needs to remain healthy.
How do I make mielie-meal bread?
The ingredients needed are milk, salt, baking powder, mealie meal, eggs, and butter. Once you have those set, heat part of the milk and mix the mealie meal with the remaining milk. Add butter and salt to the mixture before pouring everything inside the hot milk. Allow simmering for a few minutes. While it starts cooling, beat the eggs and stir the mealie meal mixture into it gradually before adding baking powder and spoon into a well-greased potjie for baking.
Although there had been a Southern African porridge-making tradition for long before the arrival of the Europeans' style, mielie-meal won the heart of many South Africans. Part of the reasons are because preparing it is not expensive, and the ingredients for making it are readily available in the market. Among other things, the staple food is loaded with the necessary nutrients that contribute to a healthy and balanced diet.
READ ALSO: How to make hard Kombucha at home - quick and easy recipe
In a related post, Briefly.co.za shared quick and easy steps to preparing hard kombucha at home. In it, you will get to know whether kombucha is healthy or not, the ingredients you need to prepare it as well as how you can prepare the alcoholic version.
READ ALSO: