Easy Soji recipe: how to make light fluffy soji
Soji recipe is easy to prepare and less time-consuming. It can also be referred to as semolina. Many Mzansi households love this traditional Indian delicacy because of the sweetness. It is served as dessert. Here is how to make it at home.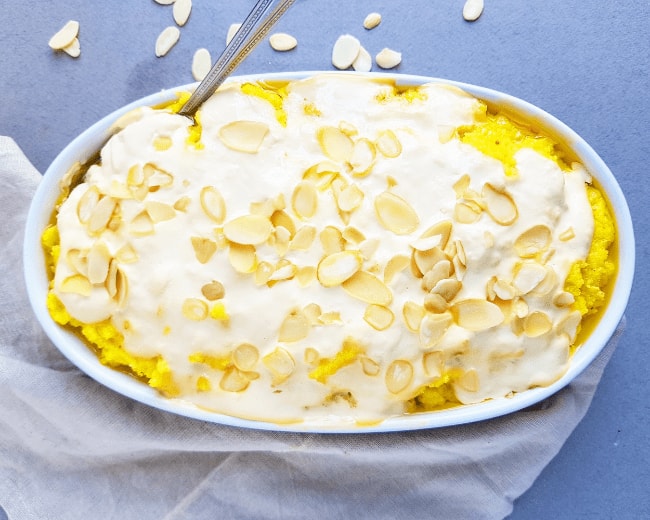 You do not need any catering technical skills for you to prepare light fluffy semolina. The steps are easy to follow, as described below.
Soji recipe South Africa
This recipe can be prepared in different ways to yield great results. You can make Soji cake recipe, light fluffy Soji, Soji recipe with eggs, Soji recipe with tasty wheat, or any other type of semolina dish. All the methods are simple to follow.
How to make soji?
You will need about 10 minutes to prepare and 15 minutes to cook. You can, therefore, make fluffy and light soji when you are in a hurry.
Ingredients
You will need the following items that can serve at least four people before starting the preparation.
Semolina (1 ½ cups)
Hot water (3 cups)
Sugar (2 ½ serving spoons)
Ghee (½ cup)
Whole milk (½ cup)
A mixture of coarsely chopped cashews and whole raisins (¾ cup)
Coarsely chopped nuts or dried fruits (used for garnish) or you can have silvered almonds
Vanilla essence
Green cardamom split open (5 pods)
Instructions
Place a pot on the stove with medium heat and add ghee once it is hot. Ensure the ghee is melted then add the semolina. Mix well by stirring.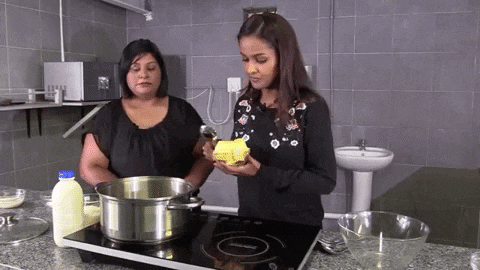 2. Continue stirring the soji until it is slightly golden brown. You should feel a faint sweet aroma. Ensure the semolina has the texture of wet sand.
3. Add the coarsely chopped cashews and whole raisins. Ensure they are mixed well.
4. Get another source of heat and place a pan at medium heat. Place the sugar, milk, water, and cardamom and then stir until the mixture reaches the boiling point. You can have someone to help you with this step.
5. Pour the milk mixture to the roasted semolina while stirring to avoid the formation of lumps. (You will have to be careful since there is a lot of bubbling and splashing during this process.)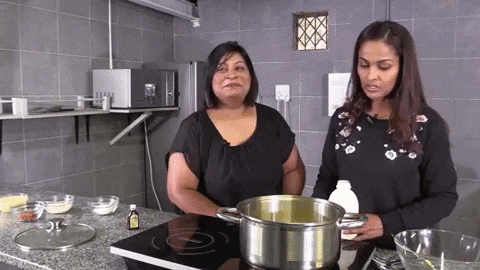 6. In case your soji makes lumps when stirring, break them using a stirring spoon.
7. Keep cooking until the semolina reaches your desired thickness and starts coming off the sides of the pot. (If you want thick semolina, add little milk. For a lighter texture, ensure you add more milk.)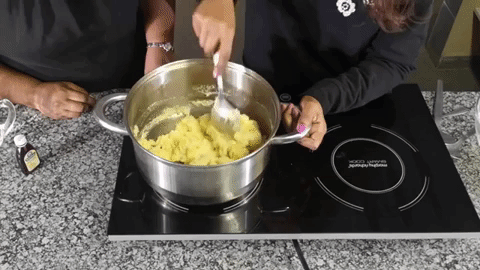 8. Remove from the stove and allow it to cool.
9. Serve it when warm. You can garnish it with silvered almonds, nuts, or coarsely chopped dried fruit.
READ ALSO: Best peppermint crisp tart recipe South Africa
Q&A
What is Soji?
Soji is grainy wheat flour. It is made from hard wheat called durum wheat. The flour has a darker color compared to all-purpose flour. It is also characterized by a mild earthy scent. You can use it in porridge, bread, pasta, and other soji recipes. Soji has various nutritional benefits.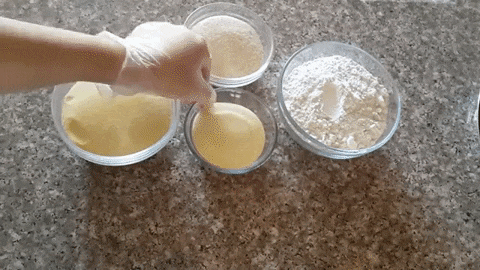 What is Soji called in English?
Soji is known as Semolina in English.
How is Soji made?
The process of making soji flour depends on the range of granulation required. This simple procedure shows you how semolina is made.
Clean the durum wheat to remove the sand, small stones, discolored kernels, foreign seeds, and other impurities. You will need wheat separators and optical sorters for this process.
You have to condition the wheat by peeling and pearling to remove the hard endosperm on the wheat. This step is crucial to shorten the milling time, reduce the amount of ash and bran, and lower the level of microbiological contamination.
The wheat is now ready for grinding. You can get different granulation depending on the number of available breaks and sizing passages.
You will then take the granulated semolina for purification. In this process, you can use a sifter or purifier. The sieves used should be brushed regularly to get high-quality semolina.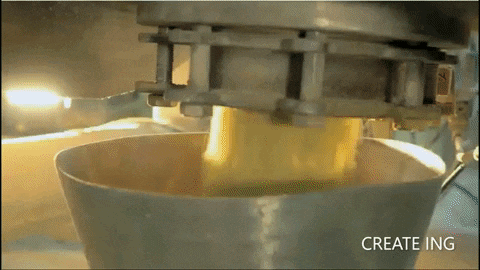 5. The semolina is ready for packaging.
READ ALSO: Easy South African pancake recipe
Learning the Soji recipe is a wise thing to do since it is one of the most preferred traditional Indian delicacies in South Africa. You can enjoy the delicacy with your loved ones.
READ ALSO:
Tastiest ever banana bread recipe with oil | Best banana bread recipe
Cottage pie recipe: easy and quick
12 easy South African desserts recipes
Easy crunchies recipe: South Africa style
Source: Briefly News