How to make lasagna at home
As the holiday season begins, you need to up your cooking skills. Luckily, there are several local and exotic cuisines you can easily add to your meal plan. One such dish is lasagna. Below is a simple guide on how to make lasagna.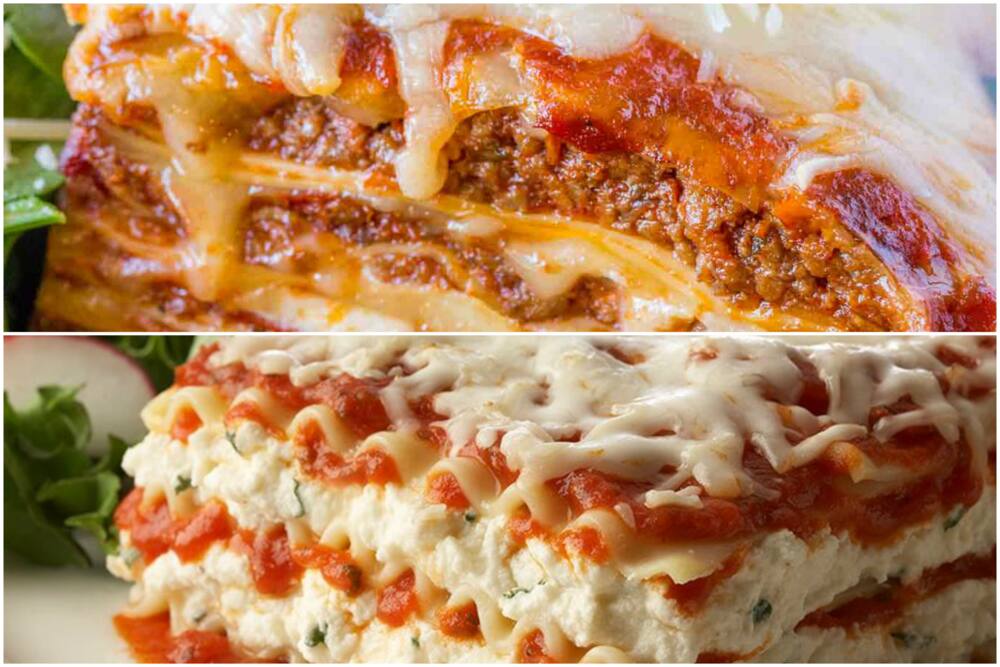 Originally from Italy, lasagna is popularly known as a distant cousin of spaghetti. Most of us have tried cooking spaghetti at some point but find lasagna a bit tasking. To top it all, the price of lasagna in restaurants is relatively high. Here is the good news! Lasagna is not as intimidating or labor intensive as we thought. With the right lasagna recipe, you need about an hour for cooking and preparations.
How to make lasagna pasta
Let us now get into the kitchen. Here are three lasagna pasta recipes that you can try.
Simple lasagna recipe
If you are entertaining four to six people, this simple lasagna dish will come in handy. Below are the steps on how to cook lasagna.
Simple lasagna ingredients
I packet of lasagna pasta ( 8 sheets)
One kilogram of beef mince (preferably lean)
Half a cup of grated Parmesan cheese
100 grams diced bacon
Five cups of milk
125 grams of butter
Two tablespoons of olive oil
Two tablespoons of paprika
One cup of chopped potatoes
Two medium-sized onions
Three sprigs of rosemary
Two cloves of garlic
3/4 cup of all-purpose flour
Four carrots, grated
Salt
Black pepper
READ ALSO: 5 easy and healthy chicken wrap recipes
Cooking instructions
Heat two tablespoons of olive oil in a large skillet. Then, sauté the onions, carrots, garlic, rosemary, and bacon over high heat for about three to five minutes.
Add the lean beef mince into the mixture. Stir and let all the ingredients mix well. When the meat has browned, add one cup of finely chopped tomatoes. You can also use tomato paste at this point. Add salt and black pepper. Then, mix in the tomatoes and cover the skillet. Let it cook over medium-low heat until the beef becomes soft.
Once your meat is ready, you can place it aside. Then, begin preparing the Bechamel sauce. Heat two tablespoons of butter for a few minutes over medium heat. Once the butter melts, add 3/4 cup of flour and whisk the mixture. Add milk and continue whisking to get rid of any lumps. Place the mixture on your stove and let it heat. Continue whisking and add a pinch of salt and black pepper to taste. Let the sauce cook and thicken to your liking.
Preheat your oven to 180°C. Then, begin layering your lasagna. First, brush a tablespoon of olive oil over an oven-friendly dish. Spread a quarter of the Bechamel sauce on the dish. Place one sheet of lasagna over the sauce. Layer one-third of the mincemeat mixture over the sheet. Then place another sheet of lasagna on top of the mixture. Add one-third of bechamel sauce. Repeat the above steps with the remaining lasagna pasta sheets. Make sure that the last Bechamel portion is added on the top.
Sprinkle the paprika and the grated Parmesan cheese over the Bechamel sauce. Then, bake for thirty minutes. Let it cool and then serve.
Spicy South African mince lasagne recipe
This beef lasagna recipe gives you a balanced sweet and spicy taste. Here is an easy to do at home lasagna recipe mince if you are wondering how to make a spicy lasagne dish.
Ingredients
1-kilogram of beef mince
Eight lasagne sheets
Two large onions, finely chopped
Two garlic cloves
Two large tomatoes, finely chopped
Two tablespoons of olive oil
1/4 cup of tomato paste
1/2 cup of grated cheese, preferably mozzarella cheese
Freshly ground black pepper
Half a cup of dry red wine (optional)
Salt
Cheese sauce
1 cup of Parmesan cheese
1 cup of all-purpose flour
1 liter of milk
Four whole cloves
One tablespoon of freshly ground black pepper
One large onion, finely chopped
One tablespoon of ground nutmeg
Ground white pepper
Eight fresh parsley stalks
Two bay leaves
Two and a half tablespoons of butter
Cooking steps
Heat two tablespoons of olive oil in a large cooking pan. Add the garlic and onions. Stir and let it cook for some minutes (2 to 5). Add the beef mince and stir to break any meat lumps. When the beef mince becomes brown, add the tomatoes paste, half a cup of dry red wine, and the sliced tomatoes. Add a pinch of black pepper and salt. Stir and let the mixture boil over low heat for about thirty minutes or until the sauces thickens to your liking.
In a medium-sized skillet, combine onions, cloves, sparsely stalks, black pepper, bay leaves, and milk. Let this mixture simmer over low heat for some minutes. Then, set it aside for about 15 to 20 minutes. Then, sieve the milk mixture into a large pitcher.
Melt two and a half tablespoons of butter in a large pan. Add flour and stir for one to two minutes. Then, remove the pan from heat. Pour two cups of milk into the flour mixture. Whisk until there are no lumps. Then, add the remaining two cups of milk and continue whisking.
Heat the flour mixture over medium to high heat. Stir and let it boil for five minutes to thicken. Remove the flour mixture from the heat and add the grated Parmesan cheese. After that, stir it until it melts. Then, season with nutmeg, white pepper, and salt.
Preheat your oven to 180°C. Find a 12 cup capacity rectangular ovenproof dish. Grease the dish with one tablespoon of olive oil. Pour one-quarter of the cheese sauce and spread evenly. Place a lasagne sheet over the cheese sauce. Spread two scoops of the beef mince mixture and two of the cheese sauce. Layer another lasagne sheet over the mixture and repeat the above steps. The last layer on the top should be the cheese sauce. Finally, sprinkle the grated mozzarella. Place the lasagna dish over a baking tray and bake for between 30 to 40 minutes. By this time, the lasagne will have turned golden brown.
Let the lasagne cool for about ten minutes. Then, serve with salads and a cold drink.
READ ALSO: Banting bread recipes
Hot and sweet chicken lasagna recipe
For those who prefer white meat, here is how to cook lasagna.
Ingredients
500 grams of boneless chicken breast
Eight sheets of lasagna pasta
Two garlic cloves
One large red onion
1/4 cup of brown sugar
One red bell pepper
Olive oil
1 cup of cottage cheese
Five cups of milk
125 grams of butter
Hot sauce (optional)
One teaspoon of cinnamon
1/2 a cup of Parmesan cheese
One teaspoon of cayenne pepper
3/4 cup of all-purpose flour
1 liter of milk
Cooking steps
Mix the brown sugar, garlic and hot sauce in a large pan.
Saute the bell pepper, onions, and garlic in olive oil until they become tender. Add the sliced chicken pieces. Then, add the cinnamon and cayenne pepper. Let the chicken cook for five minutes and then add the sugar sauce. Let it cook for eight to ten minutes.
Heat butter in a saucepan. Add flour and whisk the mixture. Then, add the milk gradually. Whisk until the flour mixture has no lumps. Sprinkle cottage cheese and stir.
Preheat your oven to 180°C. Brush oil in a rectangular ovenproof container that can hold up to three liters. Pour the flour mixture (two serving spoons). Add a sheet of lasagna and then add two scoops of the chicken sauce and the flour mixture. Place another sheet of lasagna over the mixture. Repeat this process and make sure that the flour mixture is at the top. Then, sprinkle the Parmesan cheese. Place the lasagna mixture in a baking tray. Bake for forty minutes.
There are several other recipes for lasagna. If you are a vegan, you can use soya chunks and almond milk. Also, feel free to incorporate other herbs like rosemary, thine, and basil. For softer lasagna, add more sauce on the edges of your lasagna layers.
READ ALSO: Traditional South African Potjiekos recipes
We hope you love this guide on how to make lasagna. Happy holidays!
READ ALSO:
How to cook prawns in South Africa Read
Best Potjiekos recipes chicken South Africa
How to cook Eisbein in the oven
Pickled fish recipe - how to make pickled fish?
How to make hash browns at home
Source: Briefly News