How to make Magwinya with and without yeast in South Africa
South Africa is a country richly endowed in so many aspects, and the delicacies never fail. With so many cultures, there is so much to learn from each. One of the top favourites among the people, which is commonly sold by street vendors, is the Magwinya. The dish has two main variations, making it a scrumptious dish in many households. So, do you know how to make Magwinya?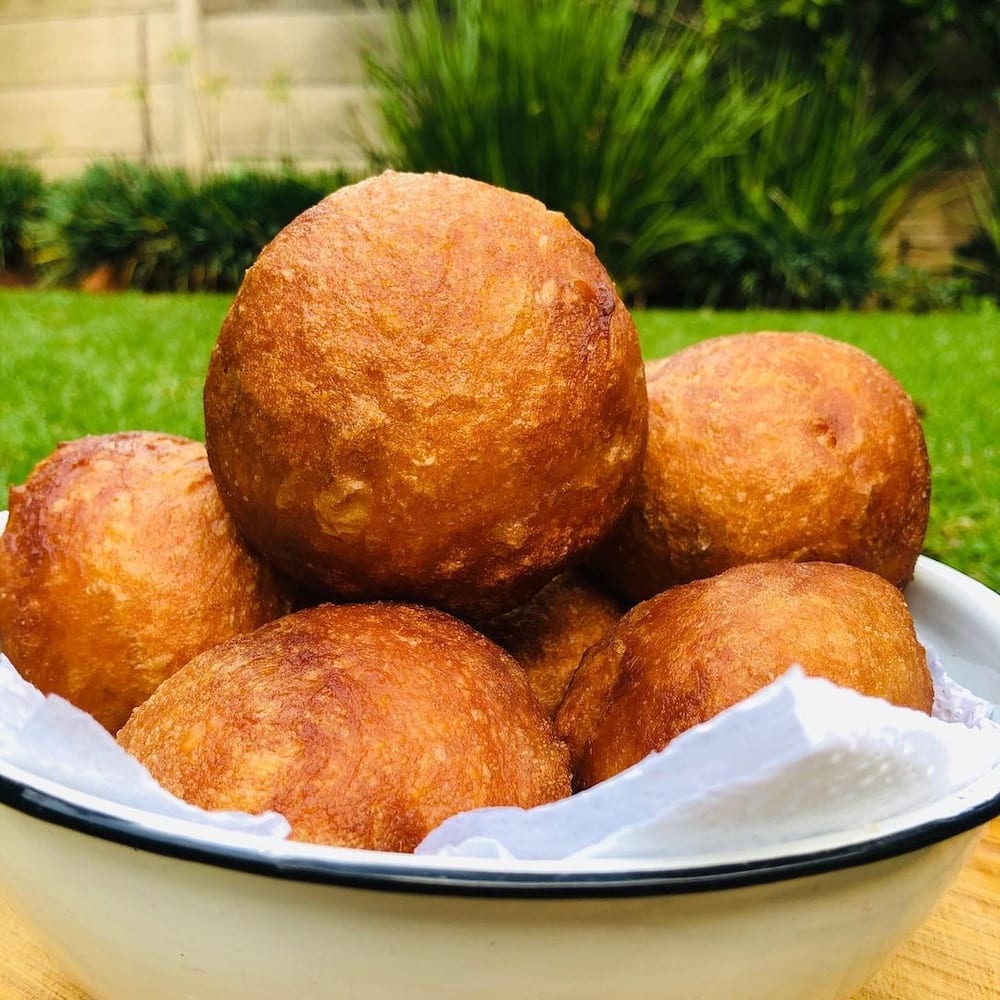 What is Amagwinya? This is a Zulu name that translates to fat cakes. The name 'Magwinya' is a term that originated from South African townships. The delicacy is said to have its origins from the Dutch. Do you want to know how to make Magwinya soft? Keep reading to find out.
Recipe for Magwinya
For this traditional dish, there are several variations brought about by the used sugar and puff texture. The two main variations are Magwinya itself and vetkoek fat cakes. For the Magwinya, the cakes tend to be a bit more sweet, soft, and moist. In the case of vetkoek fat cakes, the taste tends to be savoury, and they are typically cut and stuffed with other relishes, such as cheese and mince.
How to make Magwinya with yeast?
The following is a recipe suitable for four servings:
Ingredients
Warm water
1 1/2 tablespoons sugar
3 1/2 cups flour
5 grams yeast (half a packet)
1 teaspoons salt
1-2 litre oil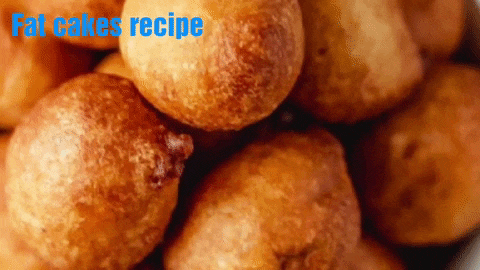 Magwinya recipe
Step 1: Put the yeast in a bowl and add half a cup of warm water to it. Wait and let it sit still until it starts bubbling.
Side note: If you are using instant yeast, you can skip step 1 and move to step 2, where you can mix the yeast together with the rest of the dry ingredients.
Step 2: Place all the dry ingredients together in another larger bowl, pour in the yeast mixture, and stir.
Step 3: Add more warm water to the mixture as you gently stir the mixture. Stir the dough until you have a soft consistency; however, be careful so that it does not become runny or watery.
Step 4: Proceed to knead the dough for ten to fifteen minutes. Do not rush over the kneading process; remember, the process of kneading also affects the end result texture of your bread or cake. If you have a mixer that has dough hooks, you can use it until the dough pulls away from the bowl.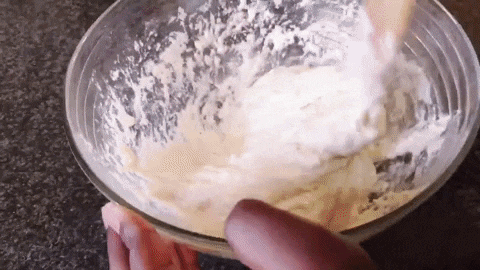 Step 5: When done, cover the dough with plastic or a piece of cloth and let it sit at room temperature for about an hour.
Step 6: Place it on a floured surface. Now, you can start working on the shapes or sizes of the cakes as you please.
Step 7: You can use rectangular or round cutters for this process. You can also pinch off a desirable size and then roll it until it is smooth.
Step 8: Pour the oil into a large saucepan and heat up to 175°C.
Step 9: Put the dough pieces into the oil until golden brown, approximately three minutes per side. You can put three to four pieces at a go.
Step 10: Spread out some paper towel or absorbent kitchen paper into a bowl and place the fried cakes onto it.
Step 11: Serve with a side dish of your choice or plain.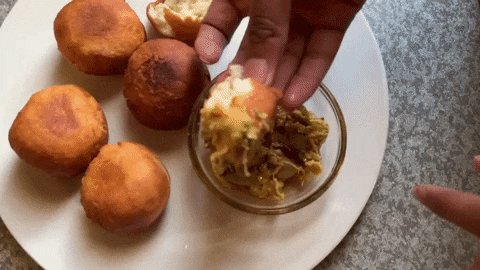 How to make Magwinya without yeast
If you do not have yeast or do not want to use it, you can add a teaspoon of baking powder to the dry ingredients before you make the dough (see above step 2). After which, you can proceed with the dough kneading process. For this process, you do not have to wait for the dough to rise. For anyone who wants to know how to make Magwinya round quickly, round cutters are the quickest way to go about it.
Now that you know how to make Magwinya, is it time to showcase your skills to your family and friends? This is a dish best enjoyed with company.
READ ALSO: How to make pickled fish for Easter 2021 | Classic SA tradition
Briefly.co.za recently published a recipe on how to make pickled fish. Easter may have passed, but that does not mean you cannot add one more recipe to your list of expertise in the kitchen. Pickled fish is a typical dish prepared in South Africa and has its roots in Cape Malay.
Today, it has evolved into so many recipes, but the original recipe remains a favourite dish for many.
Source: Briefly News