Easy and winning oxtail potjie recipes
Whether it is a family gathering, camping, or one of those weekends you feel energized to prepare those mouthwatering dishes for your loved ones, you will never go wrong choosing to cook oxtail potjie. While growing up, our moms loved to make this dish every weekend. Most could not wait to dip their spoons in the deliciously well-cooked meal.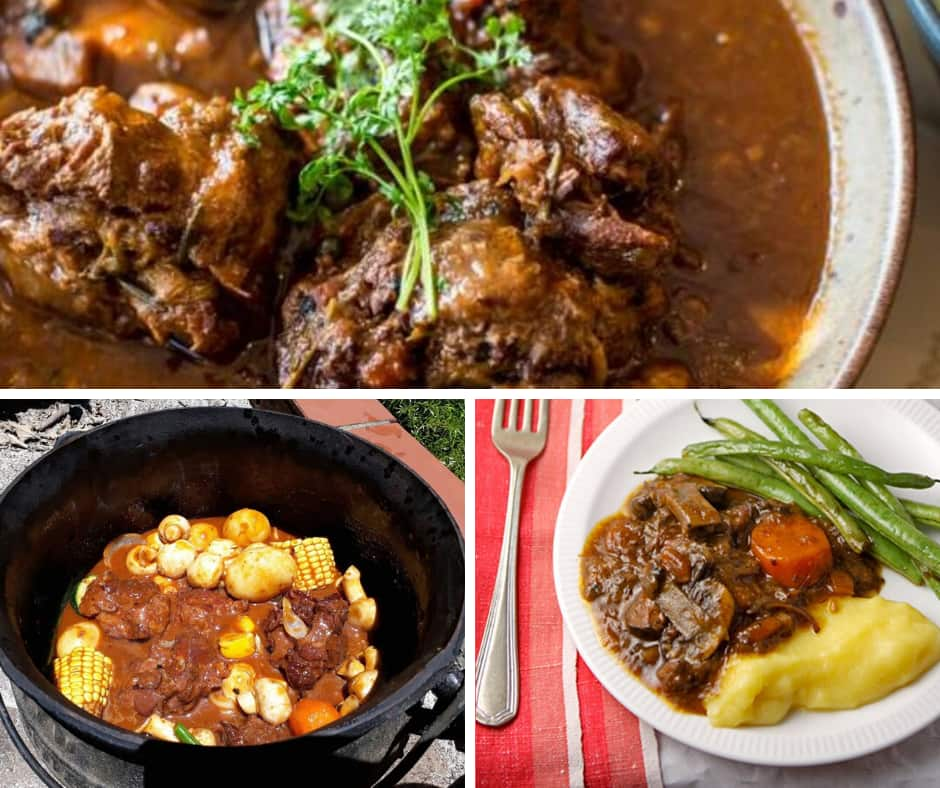 Oxtail potjie is delicious, and it has several nutritional values such as iron, sodium, and protein elements, which are necessary for growth. There are various ways you can prepare this delicacy at home.
Before starting on these simple oxtail recipes South Africa, note that oxtail requires a lot of patience, especially when it comes to preparing the renowned Jamie Oliver oxtail recipes. Hence, it is not something you can decide to prepare after work or wake up in the morning and decide to have it for lunch unless, of course, you have a pressure cooker. However, a good potjiekos recipe is best cooked the traditional way.
Some delicious oxtail potjie recipes to try
Below are some great recipes you can prepare for your family and friends.
Best oxtail potjie recipe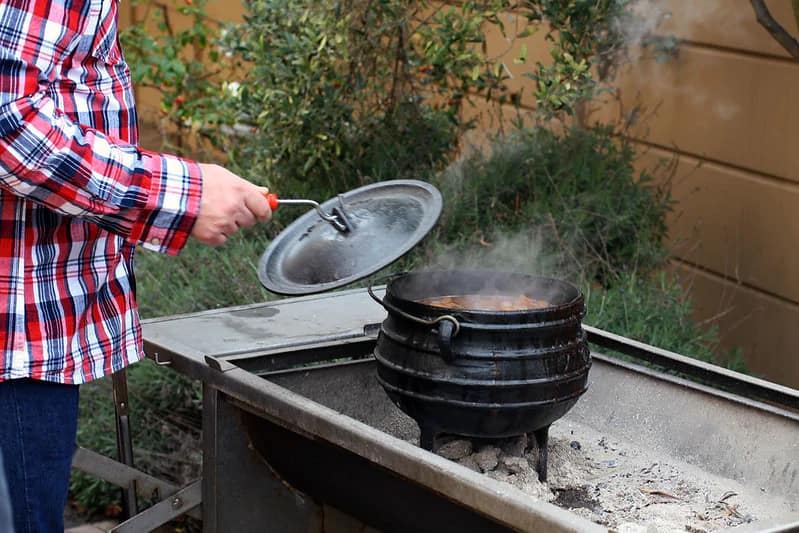 Ingredients
250ml beef stock
Salt
Ground pepper
500ml red wine
Potatoes
4 large carrots
30ml butter
1 big piece celery
1 carrot, diced
30ml canola oil
Oxtail cut into pieces
Tomato paste
Flour (seasoned)
1 onion sliced
How to cook
1. For this beesstert potjie resep, take the pieces of oxtail, coat them with the seasoned flour and set aside.
2. Next, put your potjie on fire and heat the canola oil together with the butter.
3. Add the floured oxtail pieces and leave to cook till brown and place aside.
4. Now take onions and fry them in the pot till soft.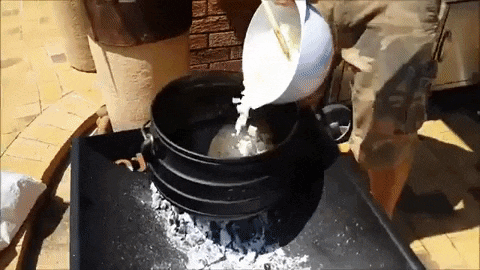 5. Add the celery, rosemary, and carrots.
6. Take the rest of the vegetables left and add to your oxtail potjie recipe.
7. Simmer for a minute and lastly put the oxtail, tomato paste, stock, and wine.
8. Stir well and cover your potjie.
9. Cook over medium heat for 4 hours.
This recipe for oxtail can be served with some homemade bread or rice.
READ ALSO: 15 best halaal recipes
Potjiekos recipe
Ingredients
800g oxtail
3 potatoes, diced
5 black peppercorns
3 cups of water
2 tablespoons of oregano
2 onions, chopped
3 tablespoons of sunflower oil
1-2 chopped celery sticks
Tinned tomato, chopped
3 carrots, chopped
3 cloves garlic, chopped
½ tablespoon salt
1 tablespoon basil chopped
1 teaspoon paprika
1 teaspoon coriander
3 tablespoons sunflower oil
1 teaspoon rosemary, chopped
2 tablespoons tomato paste
1 teaspoon thyme
How to cook
1. Place your 3 legged pot on the fire and let it heat.
2. Put the onion and celery sticks and fry using 2 tablespoons of sunflower oil until brown.
3. Set aside and use the remaining oil to brown your oxtail.
4. Take the onions, bay leaves, black peppercorns, ground coriander, and garlic and add into the meat.
5. Mix them up for 2 minutes. Smell the aroma?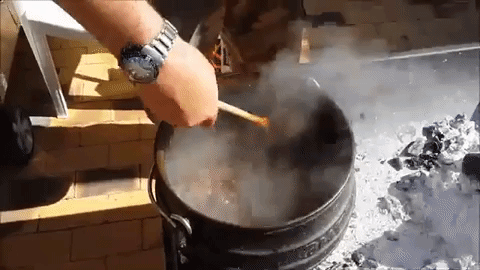 6. Now add tinned tomatoes, rosemary, oregano, thyme, basil, and water to the beesstert potjiekos resepte and stir before you cover.
7. Leave to cook on low heat for 4 hours.
8. Check occasionally to see if the water levels are okay. If not, add accordingly.
9. Once the four hours are over, take the carrots and potatoes and add to the stew. Make sure to scoop some soup and cover the carrots and tomatoes. Leave to cook for another hour and a half.
10. Serve your oxtail recipe without wine while hot with your preferred accompaniment.
Best oxtail recipes South Africa
Ingredients
2 cups flour
8 potatoes cut into big chunks
Salt and pepper
1 sachet Knorr vegetable soup
A bunch of carrots cut into big chunks
1 onion, sliced
2.5 kg oxtail
Water
READ ALSO: Top 3 crispy Eisbein recipes South Africa
How to cook
This is the best oxtail potjie recipe because it is the simplest of the three.
1. The oxtail should be well seasoned and coated with flour first.
2. Heat some oil in the pot and cook till brown. Add the onions and stir well. Add water that covers the meat well and leave to cook till it starts boiling.
3. Bring the heat down by removing some of the firewood. Leave to cook for 4 hours.
4. Ensure that the water levels do not go down by checking once every 30 minutes.
5. Remove the pot from the fire and leave it to cool for about 45 minutes.
6. Now put in the vegetables and put back in the fire till everything is ready.
7. Take the Knorr vegetable soup, put it into a bowl, and add hot water.
8. Mix well and add into the meat mixture and leave for 8 minutes.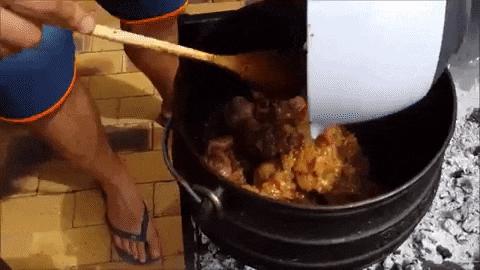 9. Serve with some rice or bread.
Three simple recipes you can try for a finger-licking bowl of oxtail potjie. If you want to try these out, make sure to buy your potjie and give your family a good time with the oxtail resep. There are various potjie pot sizes to choose from, and they are available online and offline. Also, start the fire in advance to avoid exposing the ingredients too long to reduce contamination.
READ ALSO:
30 easy and tasty dinner ideas South Africa
Simple pancake recipe and guide for the perfect bake
The 10 best roast chicken recipe in South Africa
Source: Briefly News