Natasha Sutherland is optimistic and has mastered the resilience to overcome many setbacks. Her talent for self-expression is a great inspirational force to the world. She is an actress, author, motivational speaker, counselor, student, and mother. She has worked very hard to establish herself as a household name in South Africa despite the challenges she faced in life.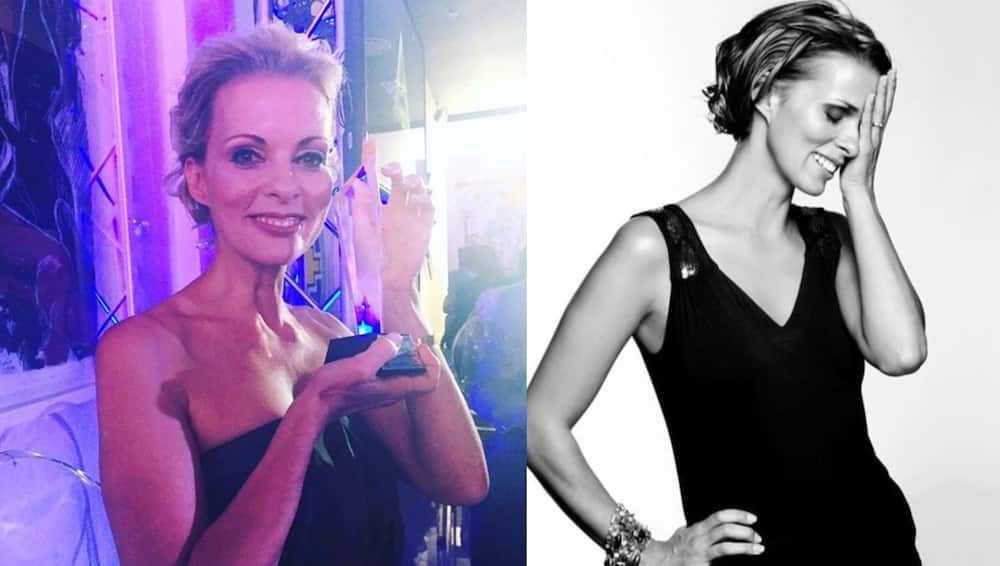 Natasha knows how to follow her interests and dreams since she was 7 years old. This enabled her to establish a successful career in performing arts. Natasha Sutherland has been part of the South Africa theater industry and television for many years. She is also known for her captivating and exciting books, which all over the years have been well received and have touched many readers.
Profile summary
Full name: Natasha Sutherland
Gender: Female
Nationality: South African
Age: 49 years
Career: Actress/ speaker/ writer
Natasha Sutherland Instagram: @natasha.sutherland
Natasha Sutherland biography
She was born on 20th November 1970, in Durban, South Africa. She is the daughter of choreographers Geoffrey Sutherland and Kenlynn Ashby. She started her career at a tender age with a passion for dance, song, theatre, film, and literature.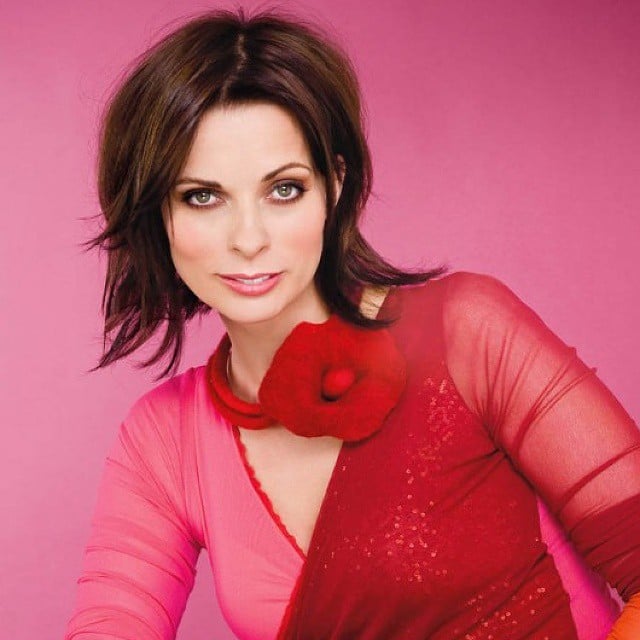 Her family
She married Steve Hofmeyr, who is a South African singer, songwriter, and TV presenter in 1998. They had two Natasha Sutherland sons: Benjamin Hofmeyr and Sebastian Steve Hofmeyr. Among the songs written by her husband is Steve Hofmeyr Kinders which came up with a mixed reaction during the Ghoema Music Awards for 2019 after the sponsor of the event wrote a letter to the organizers that the song had to be removed from the nomination list.
Their marriage, however, was not successful since they divorced in 2008. Later, the singer married Janine, with whom they have a baby. Steve Hofmeyr baby Romy-lee, was received with excitement as an addition to the family.
Career journey
The artist began her career in the early 1990s as a presenter of the children show with Kideo, after which she joined the cast of Soapie, Egoli. This launched her acting career in the South Africa theatre industry. Some of the movies Natasha has ventured into include Honeytown and Tarzan: The Epic Adventures in 1996, Operational Delta in 1997, Egoli: The Place of Gold in 1998, and Scandal! She also directed music videos and worked as an editor of Finesse Magazine.
She is also a public speaker and travels around the country giving motivational talks on the holistic level about crisis control and finding your potential. She is often invited for interviews and TV shows such as Your Family, Sarie, Good Housekeeping, Noelene's 3 Talk, Hello Doctor, and E. TV'S Sunrise to discuss different topics.
READ ALSO: Naima Kay bio, age, real name, family, siblings, songs, albums, genre, Instagram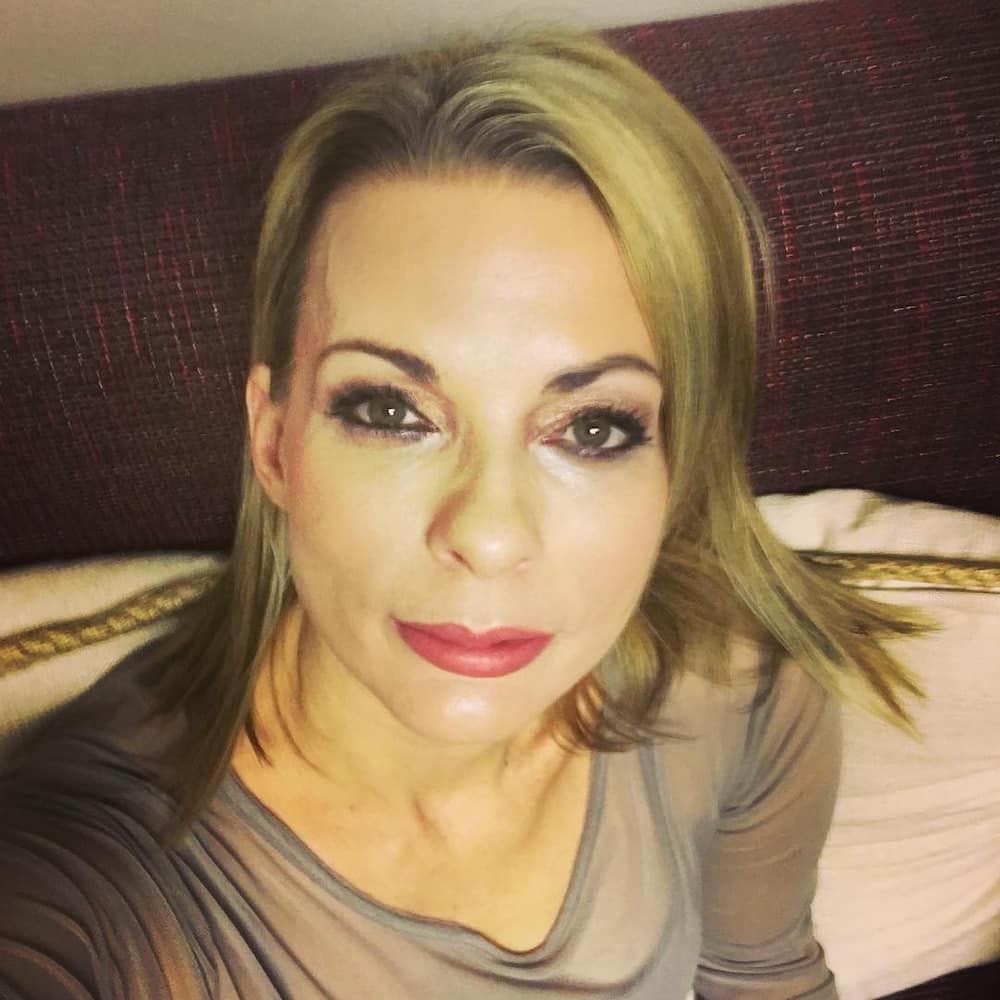 Natasha Sutherland today
Natasha Sutherland is the present Brand Ambassador for the South African Beauty brand Placecol and DNB.
Natasha Sutherland books
She is a renowned author in South Africa whose books have been of high motivation to readers. She wrote her first book Bittersweet. Here, she writes about her experiences, thoughts, and soul journey. These tales of transformation are the confession of a freshly single woman moving forward from being heartbroken to "Bandaged" and finally "Breathing."
Other books that she has written include:
Green and Blue. She wrote this book in 2010, which was her first children's book. This book was of help to both parents and children on how to cope up and negotiate with the tricky path of divorce.
Fairytale. This is her latest book.
Sprokie
READ ALSO: Angie Khumalo: bio, age, married, family, Metro FM, mix, farm, Instagram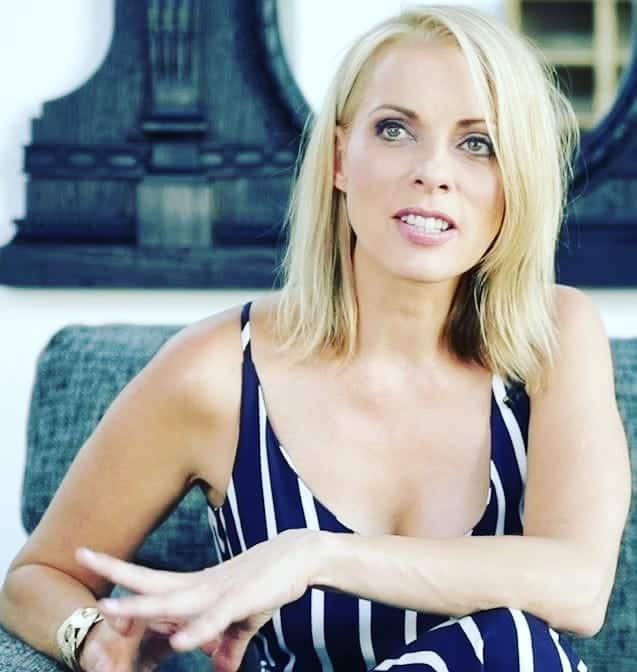 Natasha Sutherland's success came as a result of her hard work and life experience. Of all her accomplishments and success, she is most proud of her children, and she claims that they are a big inspiration and teachers to her achievements. She is indeed a real motivator to people here in South Africa.
READ ALSO: Anthony Grant: age, children, wife, education, teams coached