Robbie Wessels is not a new name in the Mzansi entertainment scene. The popular Afrikaans singer is particularly famous for his comic song, Leeuloop, that the audience greatly loves. His Siya Kolisi tribute song also put him in the limelight and is used as a tool to preach unity in Mzansi.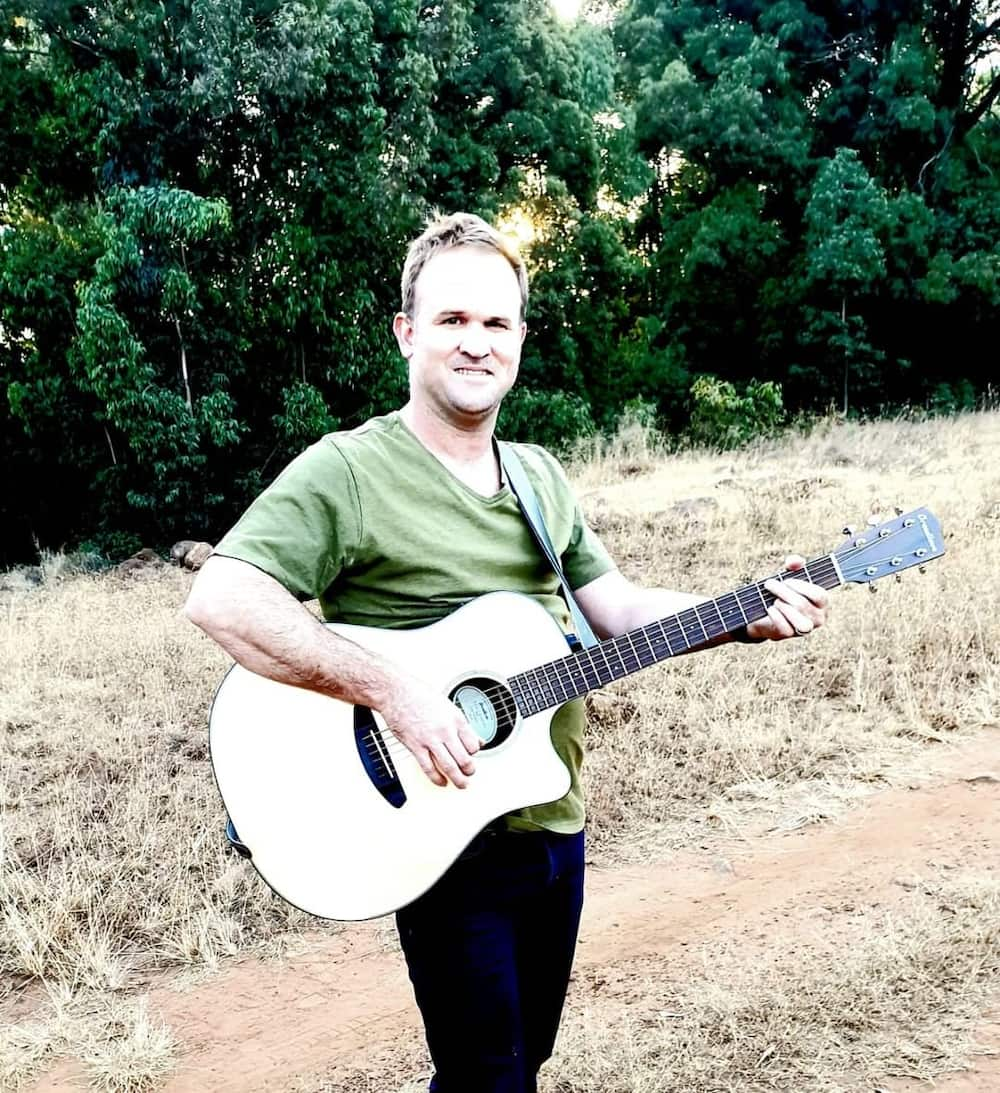 Robbie Wessels is an Afrikaans artist who resides in South Africa. The artist is one of many talents as he is known for acting, singing, songwriting, and filmmaking. He has a lively personality that he deploys in his works, and his works have always been considered to be humorous. Find out more interesting facts and works about the artist in this article.
READ ALSO: Miss Universe Zozi Tunzi and Siya Kolisi reunited at #SONA2020
Robbie Wessels Profile Summary
Birth name: Robbie Wessels
Date of birth: 30th October 1980
Age: 30 years old
Star Sign: Scorpio
Nationality: South African
Career: actor, singer, songwriter, and filmmaker
Ethnicity: Afrikaans
Years active: 2006 - present
How old is Robbie Wessels?
Robbie Wessel was born in Free State on 30th October 1980. He grew up in Kroonstad, South Africa, and he is currently 30 years old.
Education
Robbie Wessel studied in an Afrikaans high school, Hoërskool Strand. Later on, he attended the Tshwane University of Technology where he earned his diploma in Drama. He graduated in 2002.
Career
Upon graduating from the Tshwane University of Technology, Wessels went ahead to explore his talents. He got a part in a radio story, Blinkwater, where his role was the voice-actor of Anton. He also had a part as Poena Pieterse in the television series 'Gauteng-alêng-alêng'. This marked the beginning of his career as a Mzansi entertainer.
Wessler has henceforth been actively involved in the entertainment industry and has released several albums and songs. He has been featured in several films and movies as well. Below are his works.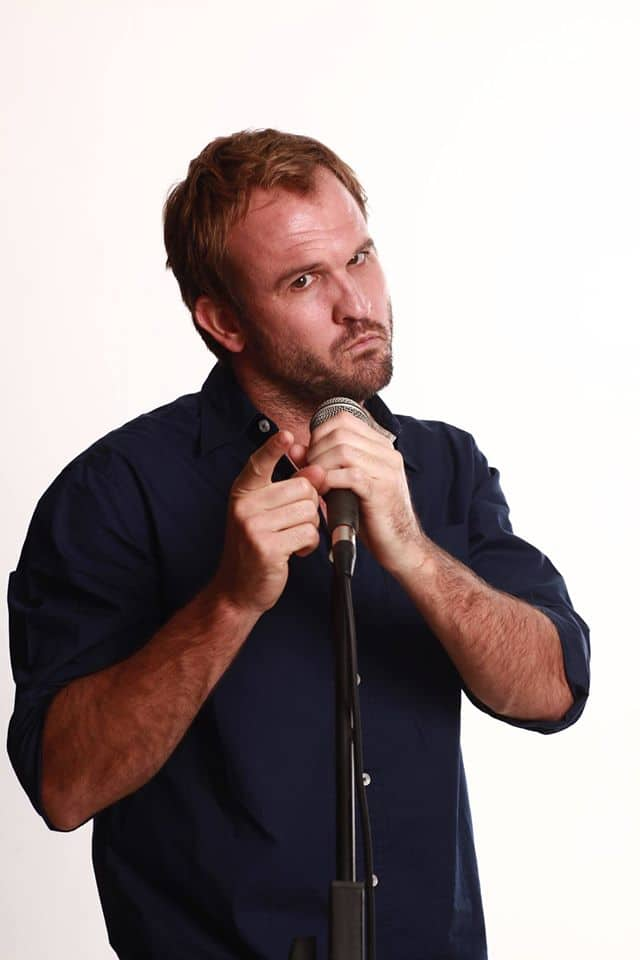 Robbie Wessels movies
According to Wikipedia, the entertainer also explored his talent as an actor and has featured in several films. In 2013, Robbie Wessels' brother, Hamilton, and Robbie co-wrote their first screenplay, 100 Meter Lion Run. Robbie played as Manie Mol alongside other famous faces. The comic made its big-screen appearance in 2013.
He as also made appearances in the following movies:
Poena is Koning (2007) – where he plays as Poena Pieterse
Jakhalsdans (2010) – where he plays as himself
'n Saak van Geloof (2011) – where he plays as Kallie Naudé
As Jy Sing (2013) – where he plays as Bertie Bredenkamp
100 Meter Leeuloop (2013) – where he plays as Manie Mol
Robbie also plays as Kobus in the popular soap opera Binnelanders
Music career
Wessels has made major career moves in the music scene. He has released and sold several albums which subsequently made him rise to stardom.
Robbie Wessels albums
Below is a list of his 8 albums.
My Vissermanvriend se Pa
Halley se Komeet
Afrika Sonsak
Grootste Treffers
Kaalvoet
Als Wat Ek Het
Staan Saam
Robbie Wessels Songs
Robbie Wessel is a talented musician. He has mastered the art of being a humorous singer as well as a songwriter. Many of his songs have been released in albums while some have been released as singles. Some of the singles that gained much popularity in Mzansi's entertainment scene include:
Robbie Wessels Leeuloop
As much as this song is not single-track release, it is worth mentioning due to its much popularity in the Mzansi community. Leeuloop which means 'the walk of the lion' is featured in Halley se Komeet album and left the country buzzing due to its comic nature.
The hit song went viral and has been played on several occasions in big events. In 2016, the song received an award for being the song of the year. The popularity gained by the song made Vodacom use the hit for an advert.
Robbie Wessels Bobjan
Bobjan is a single track by Wessels that depicts the life of Jan van der Merwe. The song video also highlights Bobjan Robbie Wessels comic dances and currently has over 2.4 million YouTube views.
The song story tells the life of Jan, who was abducted and raised by a Bobjan. Jan is fully assimilated into the Bobjan's mannerism. On his return home, he stresses out his family by insisting that his name is no longer Jan but Bobjan. He claims that he is a man at heart but a Bobjan in mind and continues with the mannerisms of the Bobjan.
READ ALSO: "There goes Mabena": Mzansi spots officer struggling to march at SONA
Robbie Wessels Siya Kolisi song
The singer's latest track is a tribute song to Springbok's Captain Siya Kolisi. The song has been termed as "the cup song" and is sang in celebration of Springbok's success in the 2019 Rugby World Cup. Siya was among a group of players that represented South Africa at the Rugby World Cup and returned home with a Webb-Ellis Cup.
The song drives home the hashtag #StrongerTogether, which is used as a tool to preach a message of unity, regardless of background, race or culture.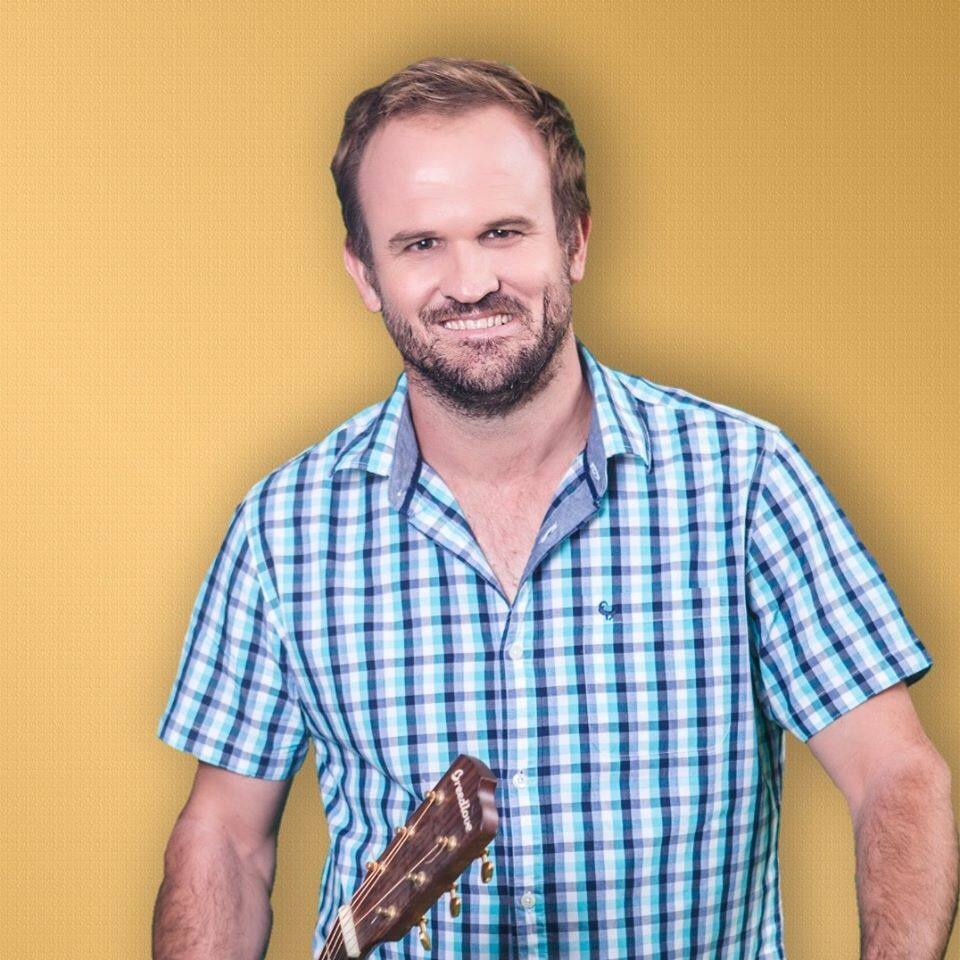 Robbie Wessels personal life
Fans of Robbie often ask, is Robbie Wessels married? Well, the musician is married. Robbie Wessels wife, Lenice Labuschagne, has been his long-term girlfriend before the pair decided to tie the knot. The couple held a private wedding ceremony in the KwaZulu Natal Midlands in July 2018.
Robbie Wessel is a renowned Afrikaans entertainer in the Mzansi's entertainment scene. He has risen to stardom through his comical artwork which is greatly loved by South Africans. He uses his personal experiences to relay messages of love and unity among his fellow country people.
READ ALSO: Mzansi legends: Siya Kolisi shares viral picture with Trevor Noah