South Africa is known to be one of the countries with fascinating locations for recreational activities. These locations range from the beautiful Magaliesberg mountainous ranges that give the most breathtaking view of the country, to the vast water bodies that guarantee an adventurous experience. The Upside Down House is one of the most-hidden gems that you should visit while in the country.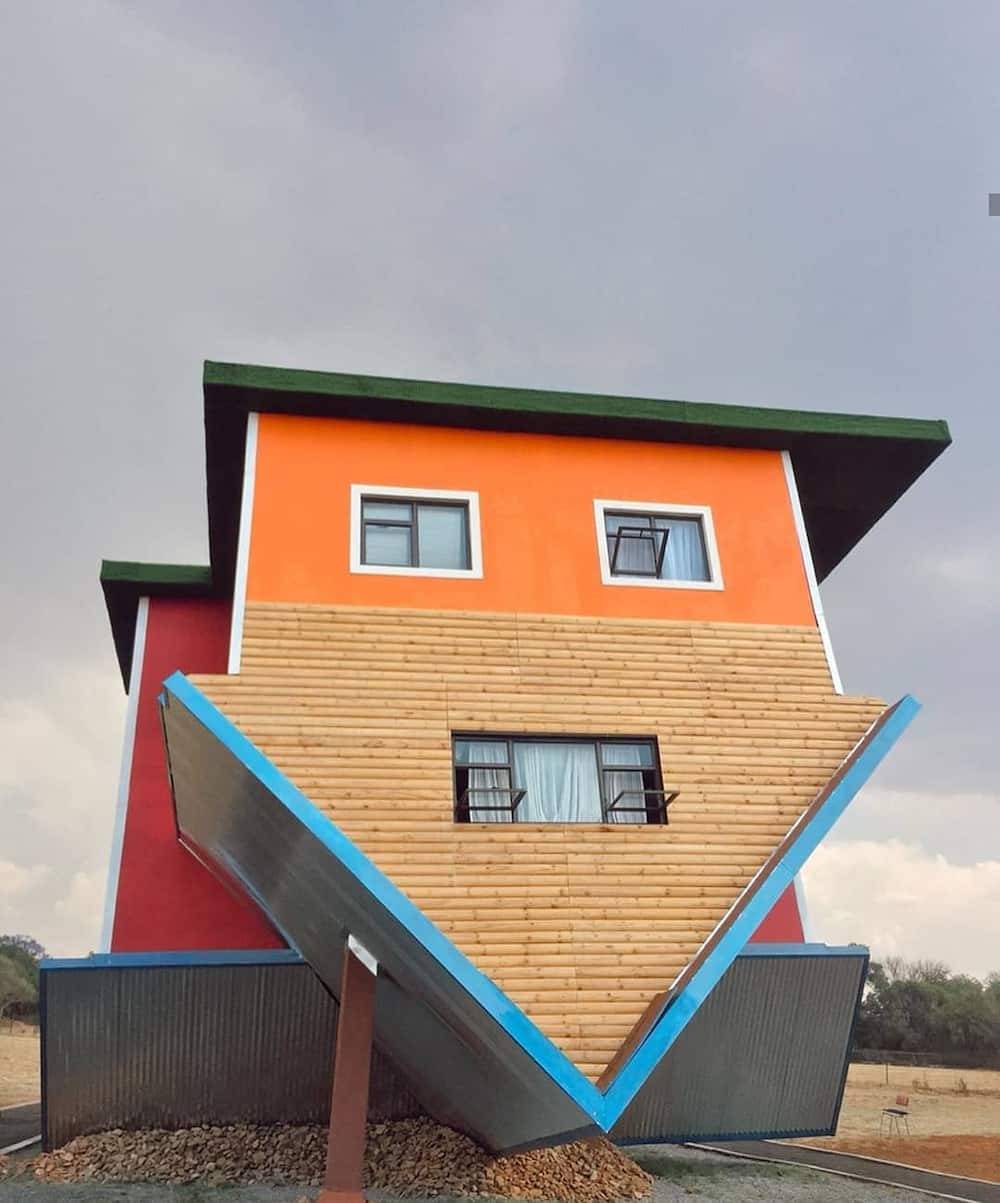 As its name suggests, you must be wondering how does the Upside Down House work? Does the house defy the force of gravity? You might want to stick around as we unpack some of the facts about the location as these details might convince you to check it out.
Upside Down House Broederstroom
The Upside Down House is an interesting building that has attracted people from all over the world. The focal point of attraction is its unique structure. As the name suggests, the building has its roof on the ground and what is meant to be the floor is high up on what should have been the roof. It is also built at an angle. How intriguing is this? How do you think the inside of this building looks like?
Upside Down House inside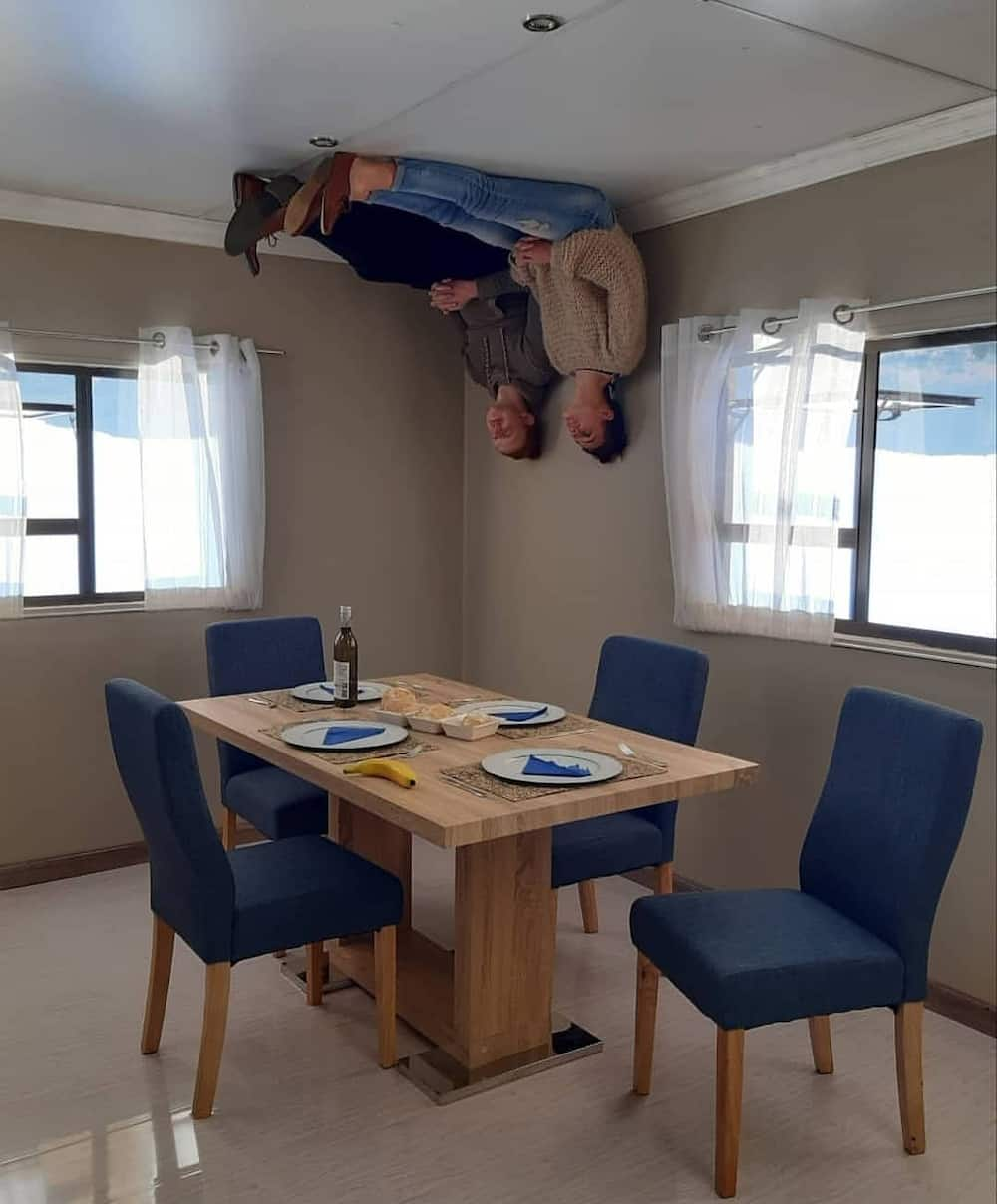 The enthralling features about this architectural marvel include several rooms that been curated to bring out a simple home with furniture and decorative pieces. The greatest experience that will capture your attention is that visitors appear to be upside down when they get into the house.
Upside Down House pictures
If you have not added this location to your bucket list of places that you ought to visit this year, these pictures will convince you otherwise.
How is it possible to have an inverted building?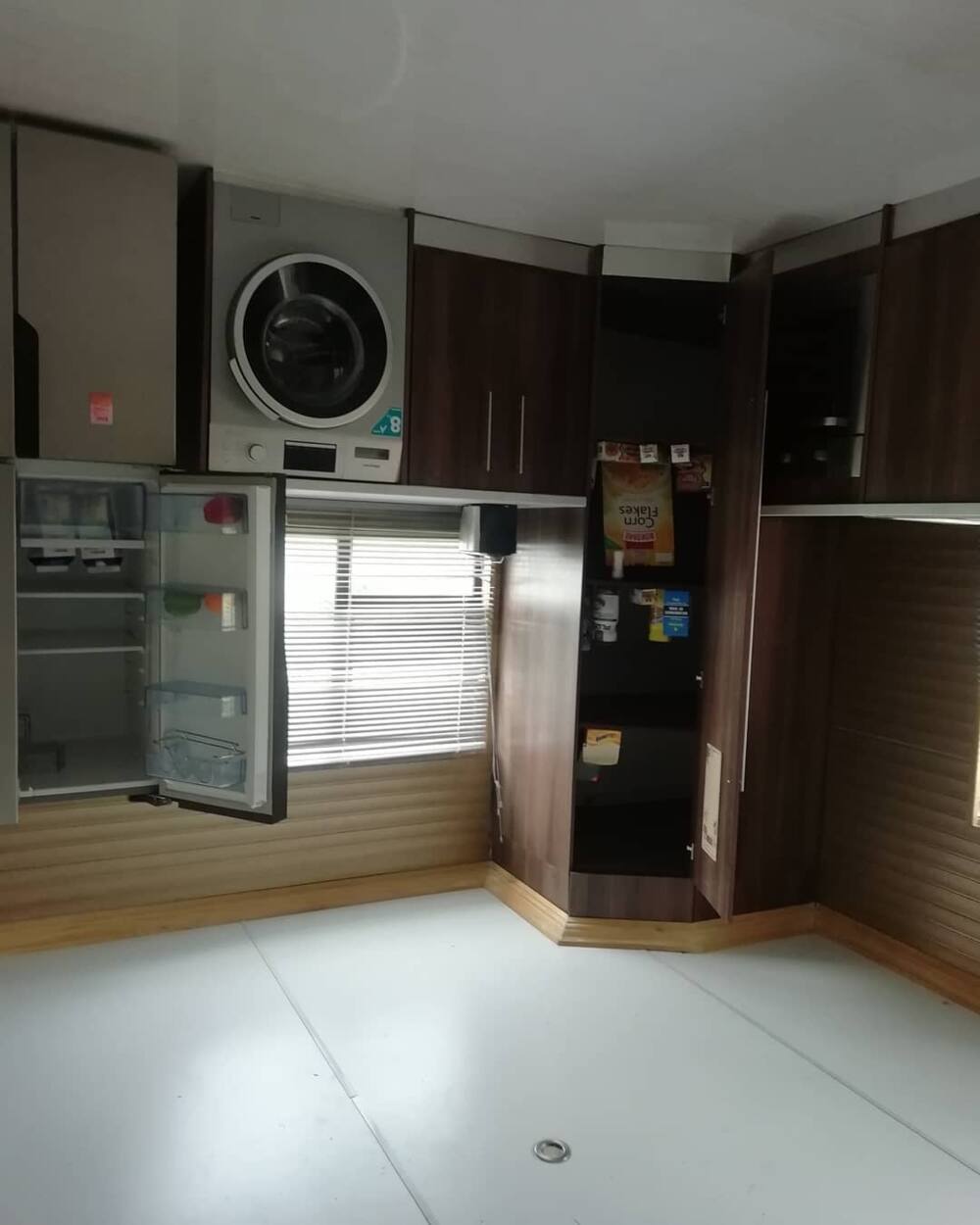 If you wish to have a taste of this experience, you ought to visit this gem.
READ ALSO: Top touristy things to do in Magaliesburg even if you are a local
How intriguing is this?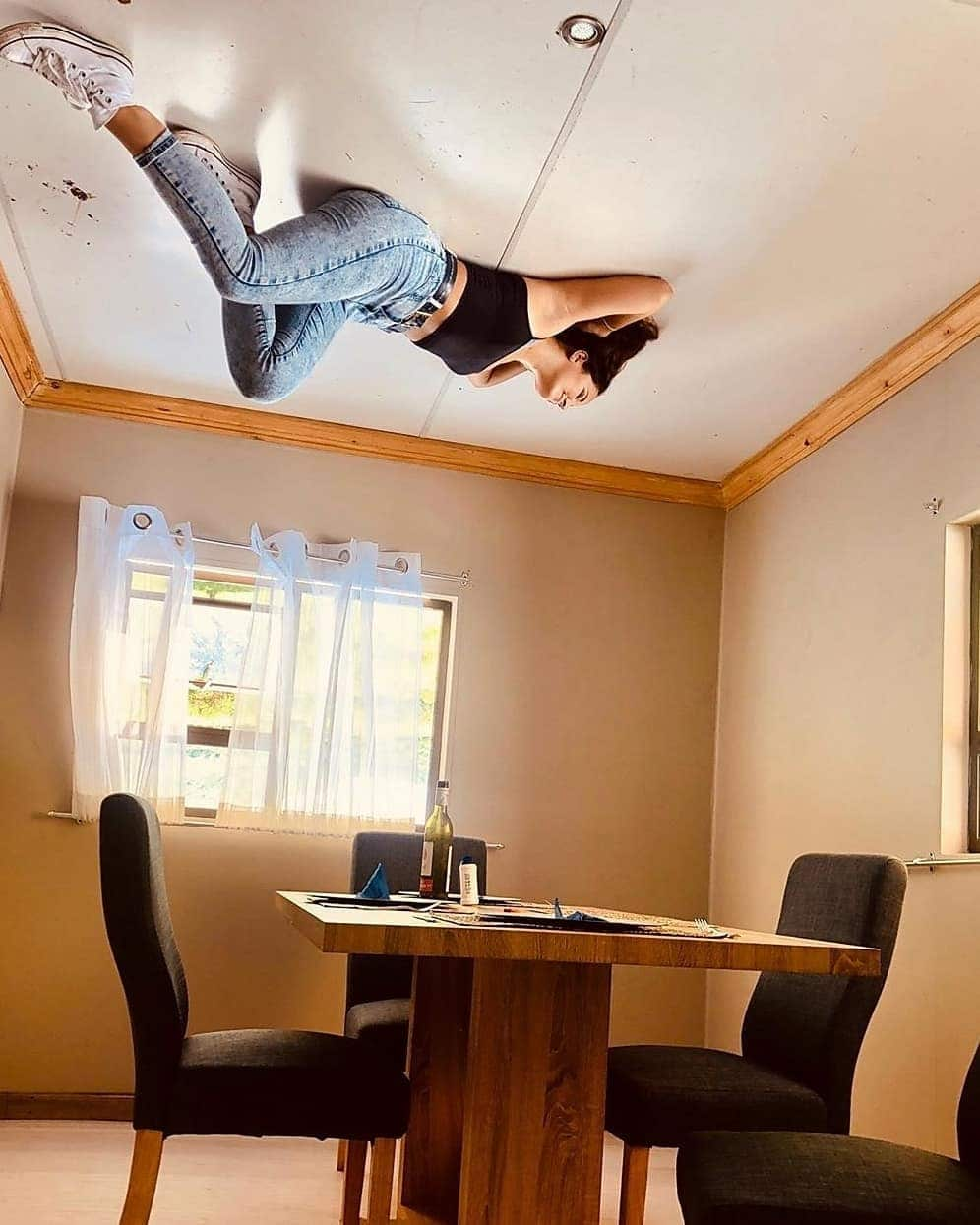 Imagine yourself being suspended on the ceiling board of a room? How awesome is this?
It looks like an ordinary house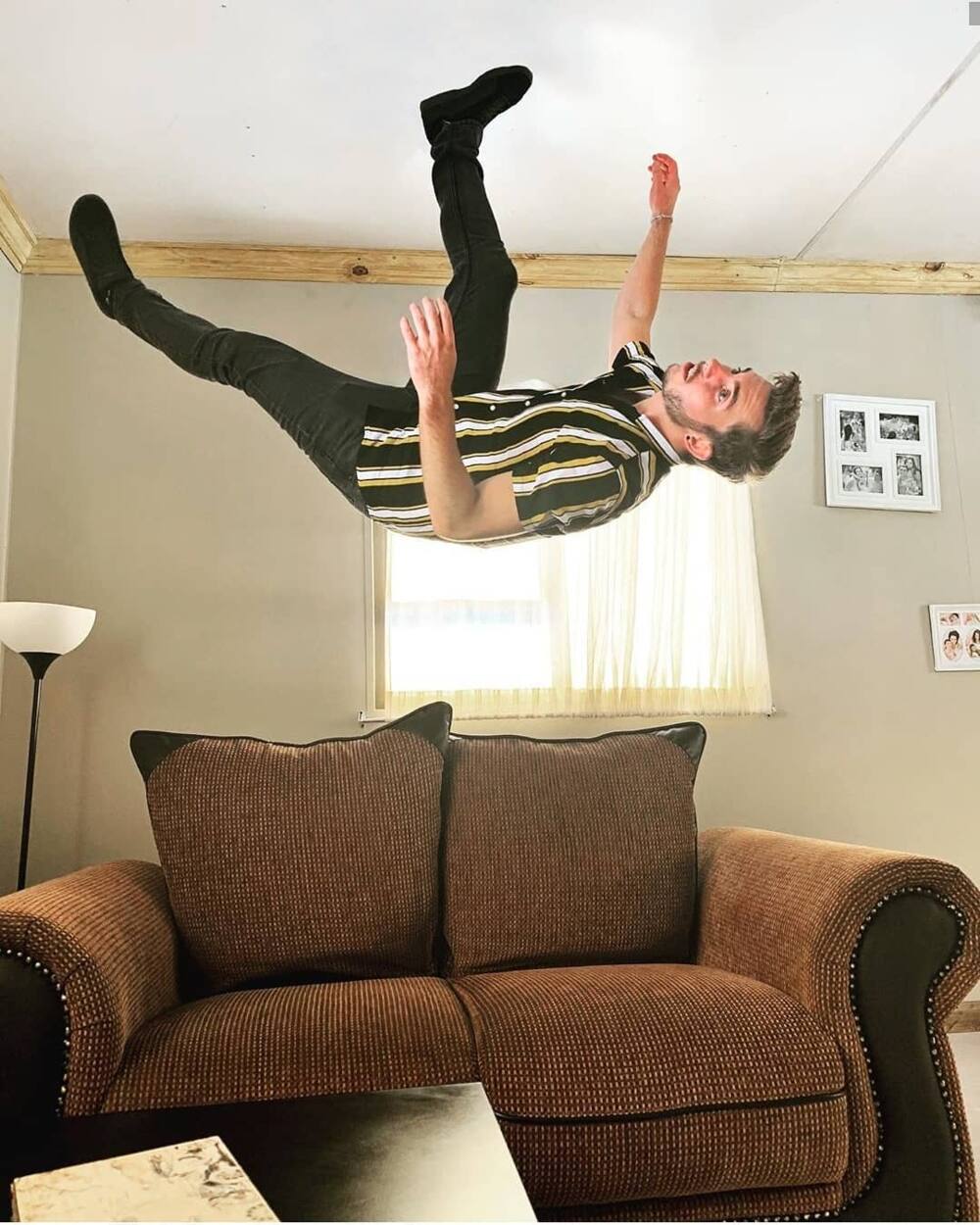 Interestingly, the house has been curated to feel like a basic home.
Upside Down House Hartbeespoort entrance fee
If you intend to visit this interesting location, you ought to be aware that it was built to be a museum. Therefore, a visitor is expected to pay entrance charges to see it. In 2020, the general admission charges for children aged between 4 to 7 years is R60 per person, while adults pay R90 per person. Children aged between 0 to 3 years do not pay any entry charges.
The facility offers a discount for group visits. For a group visit of 10 children or more aged between 4 to 7 years, there is a 10% discount and free entry for a caretaker. For a group visit of 40 or more adults, there is a 15% discount, while for a group of 18 to 39 adults attracts a discount of 10%.
It is important to note that the entrance fee refers to charges for getting into the premises. There is an extra fee for sightseeing or any other activities that you might want to take part in. It is, therefore, better for you to contact the reception or the tickets office to find out more about the extra charges that you might occur.
READ ALSO: 15 interesting things to do in Clarens
Upside Down House activities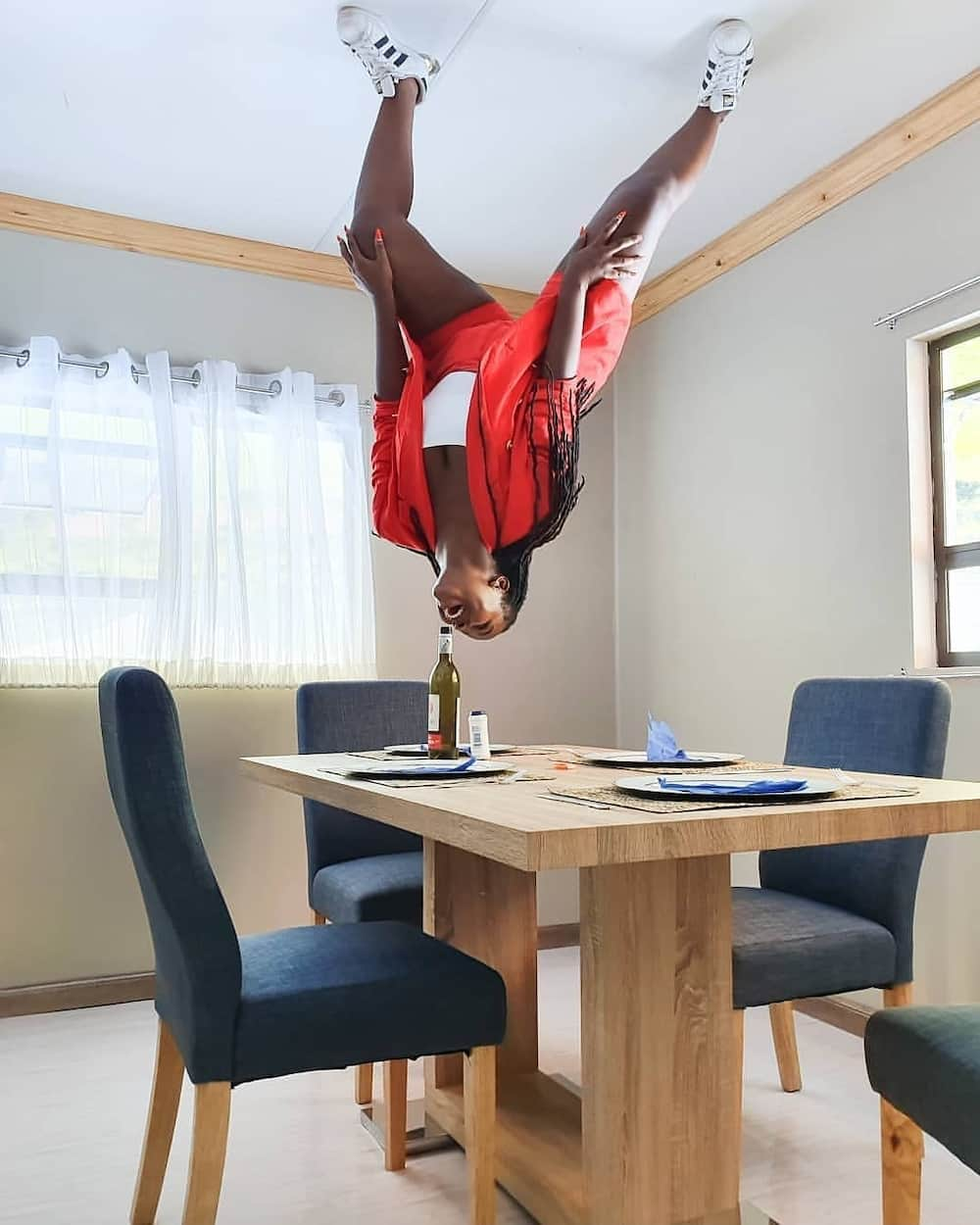 Why should you visit this location? Not only will you see the unbelievable, but also take amazing pictures of this colourful building.
Apart from the house, the vicinity is an ideal location for picnics, especially for children. There is also kids' playing equipment like bouncing castles: hence it is an engaging destination for a day out.
Upside Down House address
Where is the Upside Down House located? This interesting building is situated in Hartbeespoort in Broederstroom, South Africa. Its exact address is R3 Hartbeeshoek Road, Hartbeespoort, 0216.
The Upside Down operating hours
You can visit this beguile location on any day of the week. On Mondays to Thursdays, it is open between 9 AM and 4 PM. On Thursdays to Sundays and public holidays, it is open between 9 AM and 5 PM.
Upside Down House contact details
For any forms of inquiries, you can contact the facility through any of these platforms:
Email address: info@upsidedownhouse.co.za
Telephone number: 063 100 9858
Alternatively, you can give you remarks and reviews online.
Upside Down House reviews
The facility is ideal for the whole family, as it has activities that suit every age. The main bone of contention is the price as most of the people who have visited this place have stated that the entry fee is slightly high for a 15-minute house tour. That, however, should not come in your way of having this great experience.
The Upside Down House forms part of the elite buildings in South Africa. The captivating feeling of being in this structure is not one to think twice about. If you ever visit Hartbeespoort, checking out this location will be the highlight of your trip.
READ ALSO:
30 best date ideas Pretoria 2019
Fun Things to do in South Africa in December: Must try!
Margate Caravan Park rates, images, accommodation and fun activities