Whenever you mention Zamajobe Sithole, two things come into mind: the second season of Idols South Africa as well as Ndawo Yami. From the first time she hit the airways, Zama showed great passion for music. Zamajobe's biography highlights her significant influence in Mzansi's music scene since her early emergence.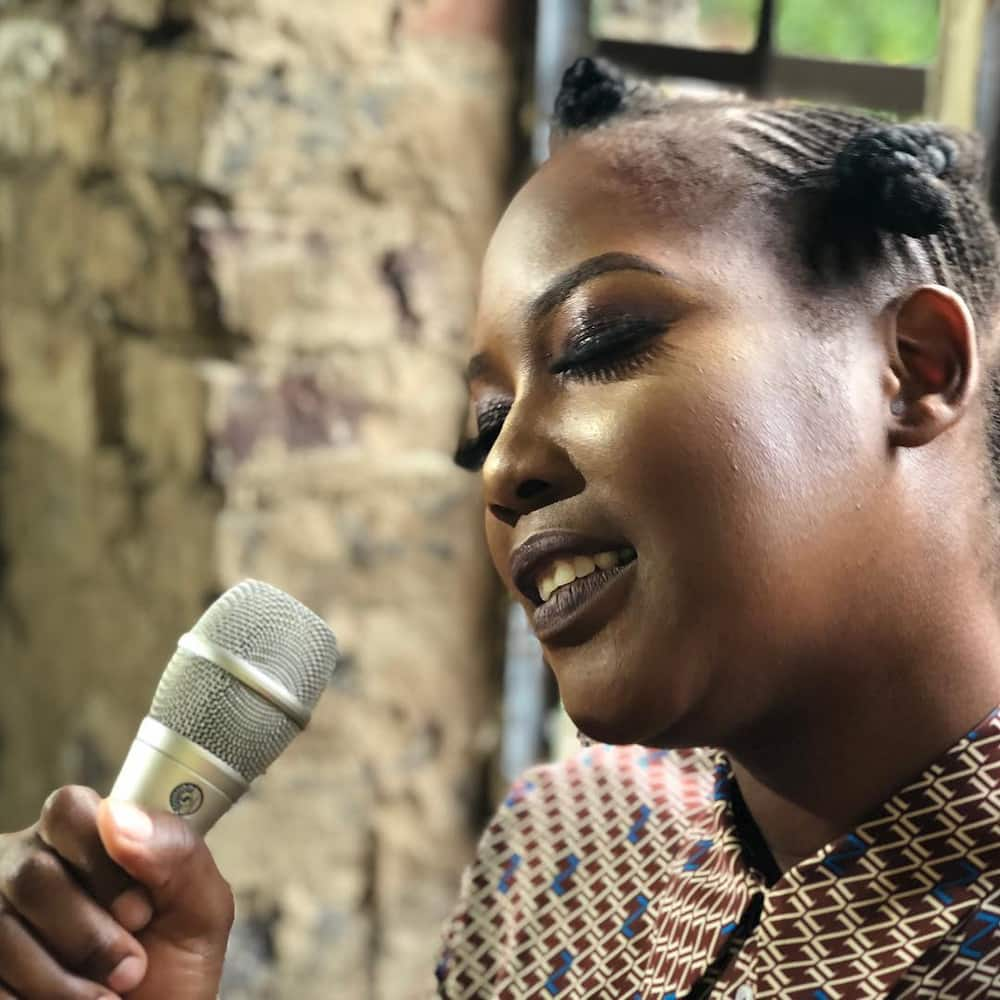 Zamajobe Sithole is among the most celebrated entertainers in Mzansi's entertainment industry. She is vastly known for her unique style of exploring a range of music genres. Her great vocals and amazing instrumental skills have always wowed many over the years. Here are some insights into Zamajobe biography, including her songs, albums, and facts.
Zamajobe profile summary
Birth name: Zamajobe Sithole
Nickname: Zama
Birthplace: Frankfort, South Africa
Age: 35 years
Nationality: South African
Ethnicity: Black
Religion: Christianity
Occupation: Songwriter and singer
Genre: pop
Zamajobe Sithole biography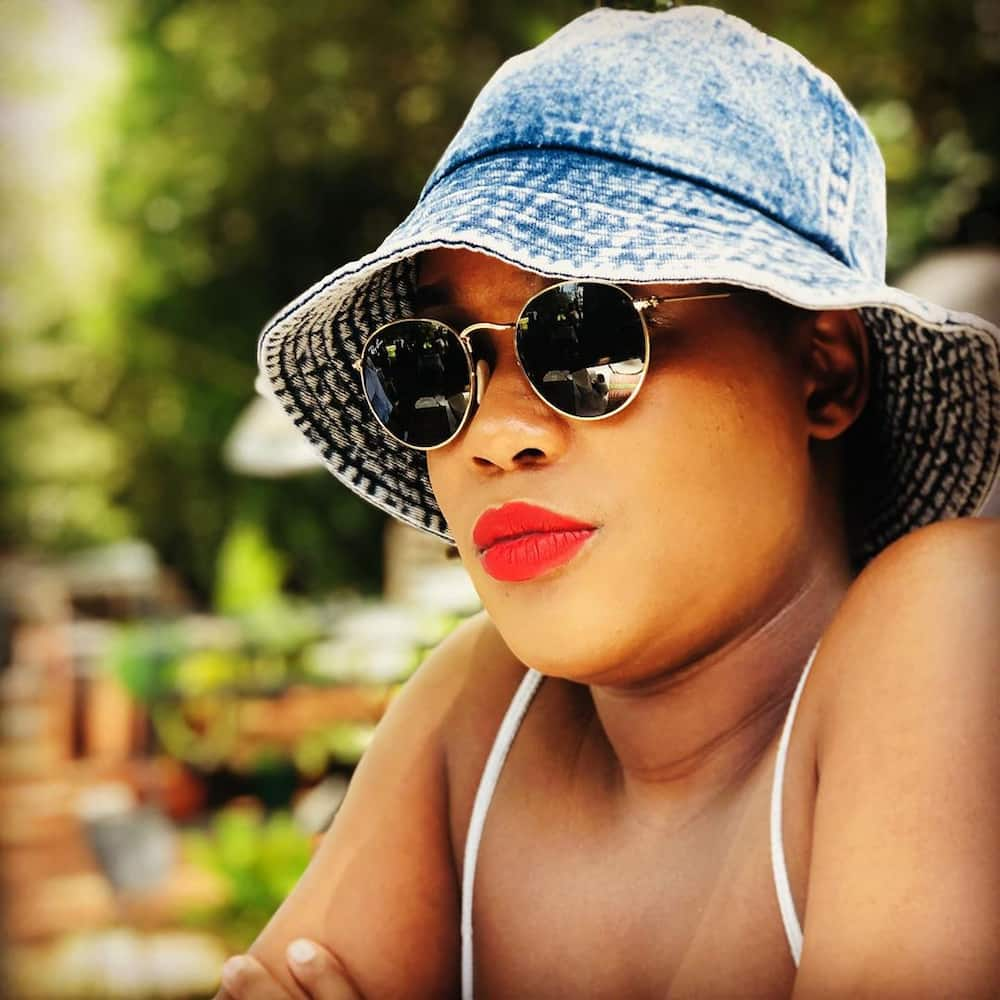 The talented vocalist was born in Frankfort, Free State, South Africa. She was raised in Vosloorus, the east side of Johannesburg.
Zamajobe's great passion for music started at a tender age. Growing up, her family was always supportive of her interest in music. She acknowledges that her mother's love for the gospel genre drew her towards singing gospel songs. Her father, she says, was open to different forms of music. Because of this, she grew up listening to different genres, such as jazz and funk.
Zamajobes love for music
As a young girl, Zamajobe nagged her father for her guitar and started composing and writing materials upon the acquisition of the instrument. Since then, the urge to make her own-composed music has been unstoppable.
Her love for music was further fueled by some public figures in the music industry. Zama acknowledges the renowned gospel artist, Pastor Benjamin Dube, as her first music mentor. Her church pastor, Pastor Dube, noticed how talented she was before asking her to join the choir.
At the age of 9, the beloved Zamajobe occasionally sang a local church choir. As an aspiring musician, Zama always looked up to the likes of Sabelo Gxoyiya, Eric Clapton, Letta Mbulu, and Abigael Khubeka, among others.
Zamajobe Sithole musical journey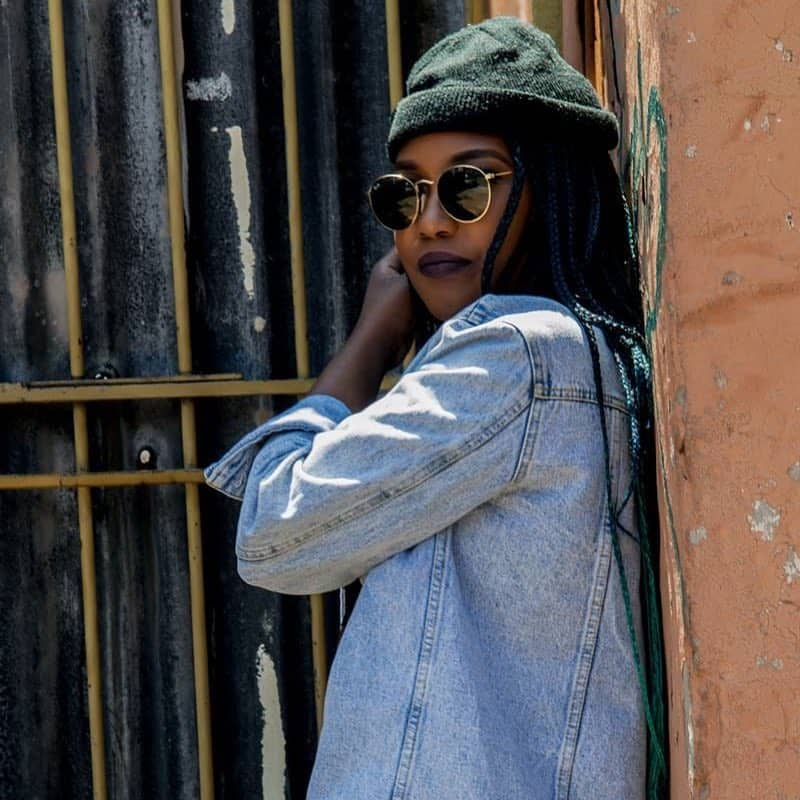 Zamajobe came into the limelight when she contested on the second season of South Africa's Pop Idols Talent show in 2003. The second season of the competition is long gone, yet Zamajobe is still in the hearts and minds of many South Africans. Zamajobe managed to establish her profile as a singer when she managed to be among the final ten in the contest.
READ ALSO: Strange facts about Sandile Mantsoe that people still cannot believe
Zamajobe's second season of Idols
During her time as a contestant in the second season of Idols, Zama had a golden opportunity to work with BMG Demo Studios with the help of Judge Dave Thompson. The great opportunity allowed her to practice and perform in the demo studio for several months, so she could sharpen her vocals and songwriting skills.
Zamajobe Sithole professional career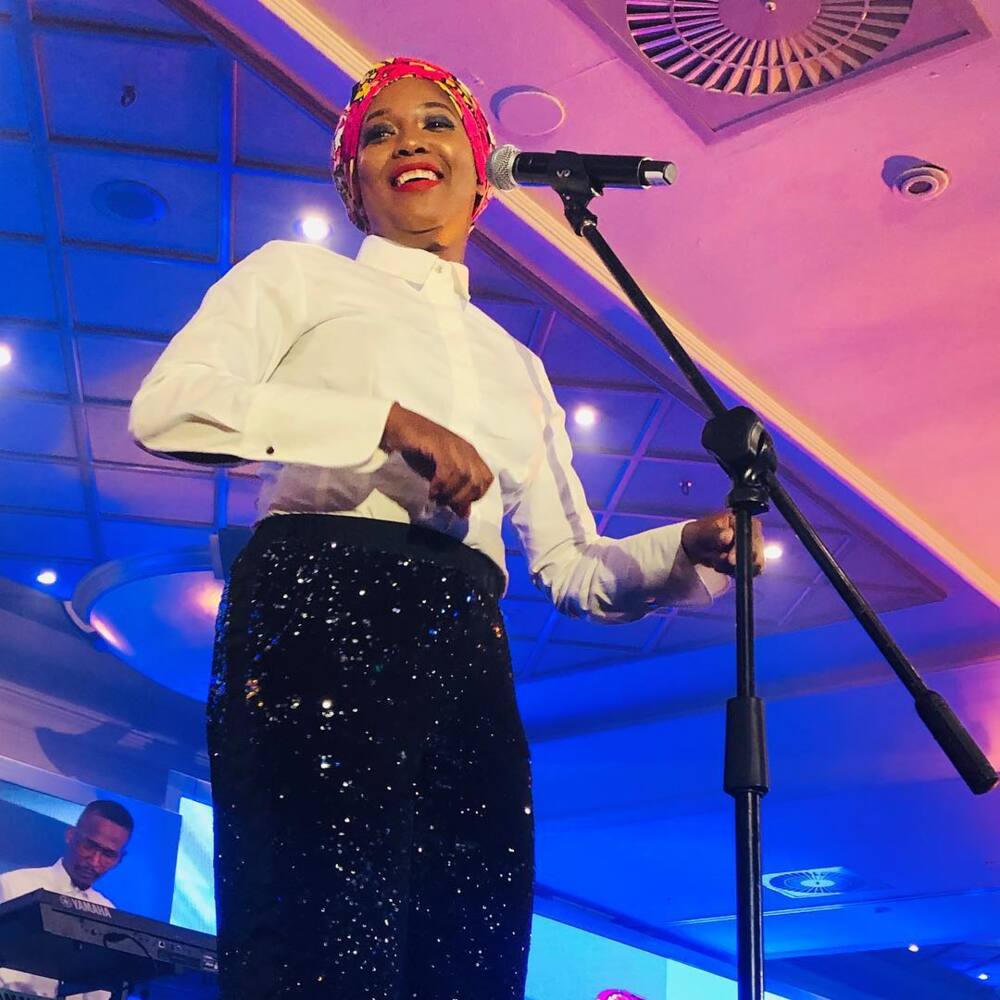 Zamajobe's presence in the top ten list in the talent show was a significant highlight of her musical career. Right after the contest, she landed herself a recording contract with the Jazzworx team in Gauteng, which was the beginning of her musical career. She managed to create her debut album, Ndawo Yami, alongside her producer friend Eric Pilani.
Her first album, Ndawo Yami, was released in 2004, which, was a massive hit across Mzansi's airwaves. The collection depicted her songwriting and singing skills that are beyond ordinary. Zamajobe Ndawo Yami great style of music was hugely welcomed by South Africans all over.
The track Magic became the most loved song in the album alongside Ndawo Yami. Zamajobe Magic lyrics best portrays her composition skills.
Afterwards, Zama continued to dominate the music industry. She managed to record and release four hit singles before her second album. During this time, the skillful singer continued to rise to prominence. A lot of her fans praised her great skill of fusing Afro-jazz, funk, and soul.
Due to the popularity of Zamajobe songs, the singer managed to represent South Africa in Lisbon, Portugal, for the 2005 MTV Europe Music Awards.
Zamajobe Sithole second album
In 2008, Zamajobe released her second album, Ndoni Yamanzi. The album was met with a lot of disappointments from her fans. This was one of Zamajobe albums that failed to hit the airwaves as the first album.
Zamajobe Sithole third album
In 2012, Zama released Trailblazer on TMP record. Her music career heightened in the following year when she released Journey, as a way of celebrating ten years in Mzansi's music scene. 'Journey' is a compilation of Zama's old songs. Alongside Journey, the singer also released four new single tracks.
During this time, Zama released her third album, Thula Mntwana, which is a compilation of 12 uniquely composed songs.
Most of Zamajobe free mp3 downloads can be easily accessed through search engines.
Zamajobe Sithole comeback
In 2017, after taking her time off the limelight, Zama made her comeback with her single track, Sobabili. When invited to interviews after the release of Sobabili, she explained to her fans that she had taken a break to reflect on herself and her music career. The break did her well, as she emerged feeling rejuvenated. Zamajobe Sobabili is a fruit of her 'break time.'
Zamatobe Sithole in movie scenes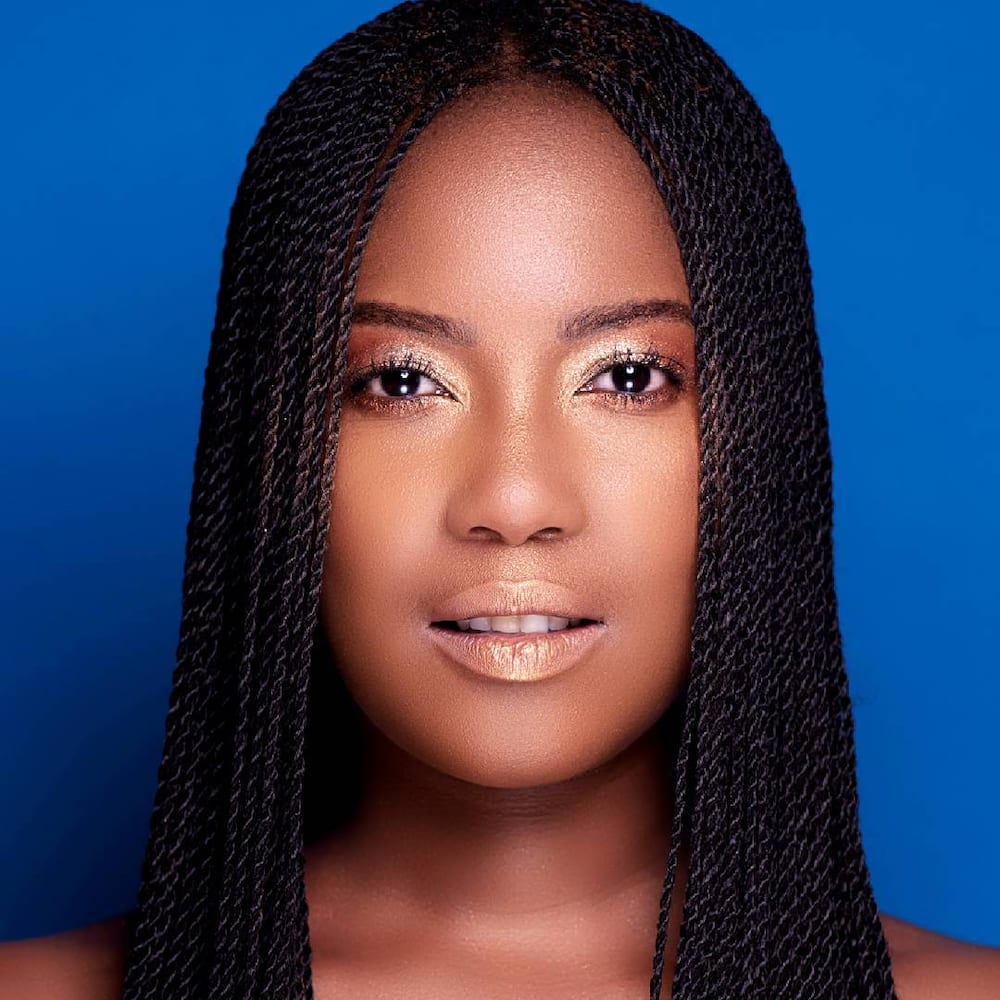 Zama's presence in Idols showcased her talent to the entire entertainment industry. Apart from the recording contract, Zamajobe Sithole's talent was recognized by filmmakers. She featured in the 2006 movie, Catch a Fire, as a wedding singer. .
Zamajobe awards and nominations
So great was her first album that she received several nominations in the following year. In 2005, the talented Zama won the Best Newcomer award. She was only 19 years at the time. Young she was, but it was clear that the singer was destined for greatness.
Zama managed to earn herself nominations for the following categories in SAMA 2005:
Best Newcomer (won)
Best Jazz Vocal album
Best Joint Composition (together with partner Eric Pilani)
Best Engineer (with Robin Kohn/Jazzworx)
Zamajobe Sithole net worth
According to Net Worth Post, Zamajobe Sithole net worth is $3 million. Most of her wealth is attributed to her music career and acting role in Catch a Fire.
Zamajobe personal life
Even though most of Zamajobe's fans are always looking out for her spouse, Zamajobe has been keeping her personal life private.
Zamajobe Sithole is a singer who has made a name for herself in Mzansi's showbiz. Her music style is unique and heartwarming, which makes her one of the most loved music personalities in South Africa.
READ ALSO: