Millicent Mashile bio: Age, husband, twin, Skeem Saam, pictures, profile
In most cases, twin siblings tend to have similar looks, hobbies, interests, and even aspirations. The story of Millicent Mashile and her identical twin, Innocent Sadiki, is not different. The two are celebrities in South Africa for their acting roles in SABC 1's Skeem Saam soap opera. The beautiful smile on their faces should not deceive you that the two's lives have been rosy because, after all, even roses have their thorns.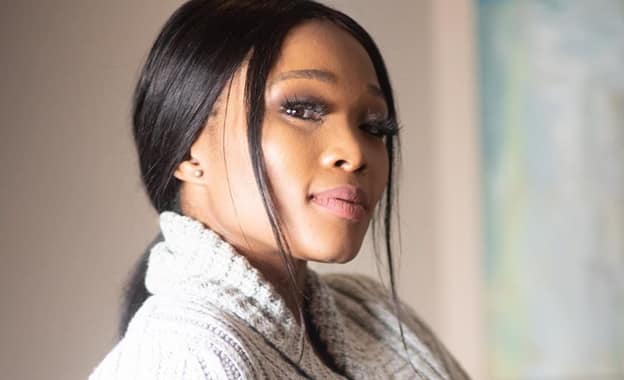 Millicent Mashile and Innocent Sadiki were brought into this world like any other children, but it wasn't long before misfortunes started flooding their family. To begin with, their mother passed away when they were only four years old. Their family was falling apart, and there was nothing they could do about it because they were too young even to comprehend.
Had it not been for their grandparents, Millicent Mashile and her sister might not have turned out to be the women they are today, which is why they always celebrate their family.
Millicent Mashile profile summary
Name: Salome Nthabiseng Millicent Mashile
Date of birth: January 30, 1988
Place of birth: Pretoria, South Africa
Millicent Mashile age: 32 years old
Siblings: Innocent Sadiki
Occupation: Presenter, actress
Millicent Mashile Instagram: millymashile
Millicent Mashile biography
The South African actress and presenter Millicent Mashile is famous for co-presenting the ONE Gospel show Alpha Youth alongside her sister. Is Innocent Sadiki a twin? Yes, she is a twin. Millicent Mashile and her twin sister Innocent Sadiki are 32 years old. They were born in 1988, which means they will be turning 33 years old during their next birthday in January 2021.
They never got to know their father because he was in prison and was later murdered. Millicent and her sister also lost their mother when they were four years old. As a result, they were taken in by their grandparents, who raised them with strong values that shaped their characters.
READ ALSO: Shoki Sebotsane biography: age, weight loss, children, husband, ex husband, pictures, Skeem Saam, nominations and Instagram
Career
Salome used to work as a production assistant at Urban Brew Studios during her early career years. She later quit this job and teamed up with her sister to start a theatre production company. At the same time, they were teaching young people, especially those from disadvantaged areas, to act.
One of the highlights of her career is being an MC at the Fan Park during the FIFA 2010 Soccer World Cup that was held in South Africa. In 2011, Millicent and her sister produced a play to empower people about cancer during the Breast Cancer Awareness Month.
As a team, the twins have written, co-produced, and even acted in theatre plays performed at the South African State Theatre and UNISA Theatre. Such plays include Hu's Hu in Jozi, The Dream of a Queen, and Cry Your Last Tear.
Husband
Pontsho Mashile is the name of Millicent Mashile's husband. Family values inspired their love, and even though in the beginning it was not clear the kind of family they wanted, they knew it had to be a complete family. The two are blessed with twin boys whom they named Kamogelo and Karollo.
Millicent Mashile twin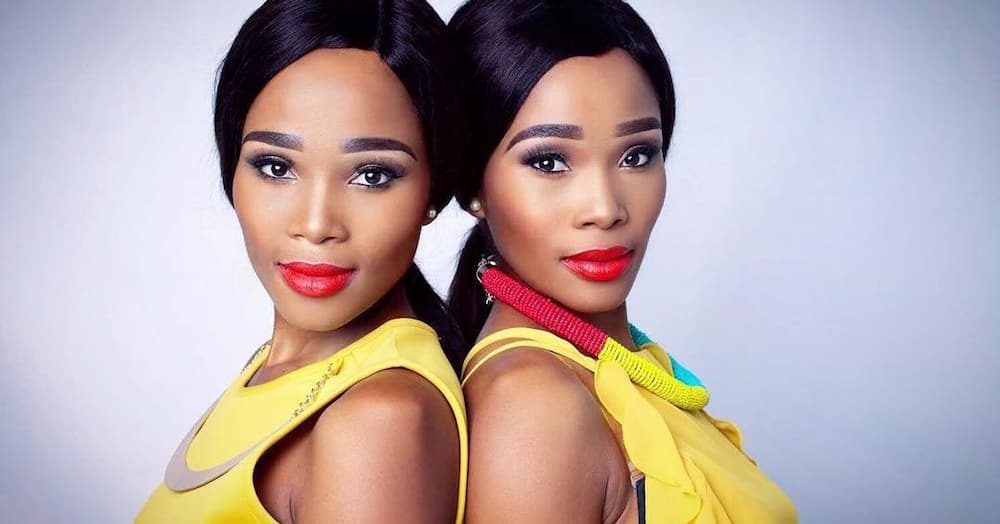 The twin sister of Salome Nthabiseng is also a famous South African actress and presenter, just like her sister. She was featured as the character Sthoko in SABC 1's soap opera Skeem Saam. Her husband, Phindulo Sadiki, who is a pastor, married her when she was 22 years old.
Skeem Saam
Skeem Saam is a South African soapie created by Winnie Serite and broadcasted by SABC 1 since 2011. While many people know that it is Innocent Sadiki and not Salome Nthabiseng, who is featured in the soap as Sthoko, others realized they could not tell who is who. Perhaps Millicent Mashile Skeem Saam's career could quench the thirst of fans who want to see the two on-screen together.
READ ALSO: Oros Mampofu age, children, wife, wedding, twin brother, movies, TV shows, nominations and Instagram
Millicent Mashile pictures
The following are some lovely pictures of the presenter:
1. Adaptable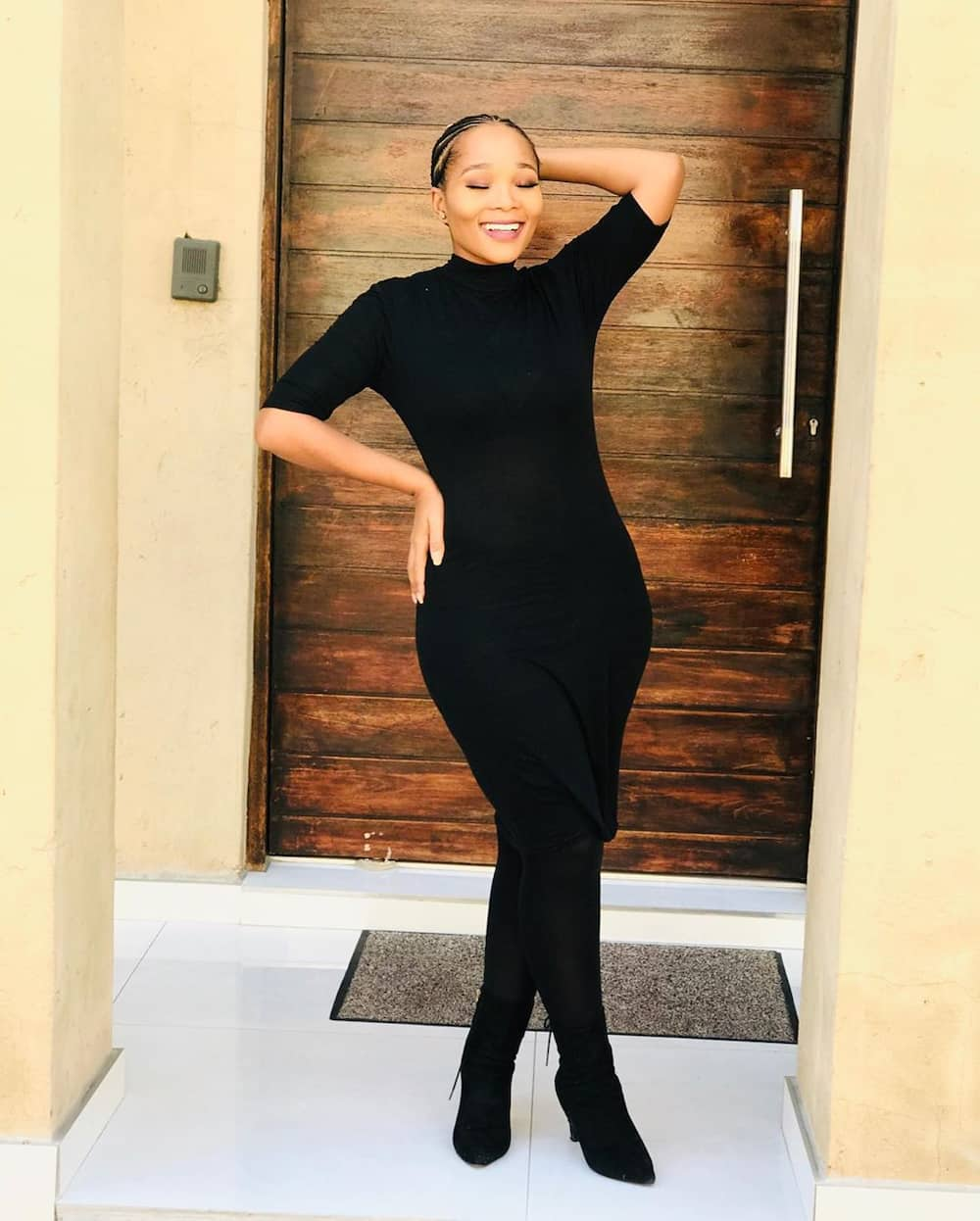 Throughout the world, people have been coping with having to stay indoors due to the Covid-19 pandemic. Even Millicent has had to comply with the guidelines put in place.
2. Beautiful South Africa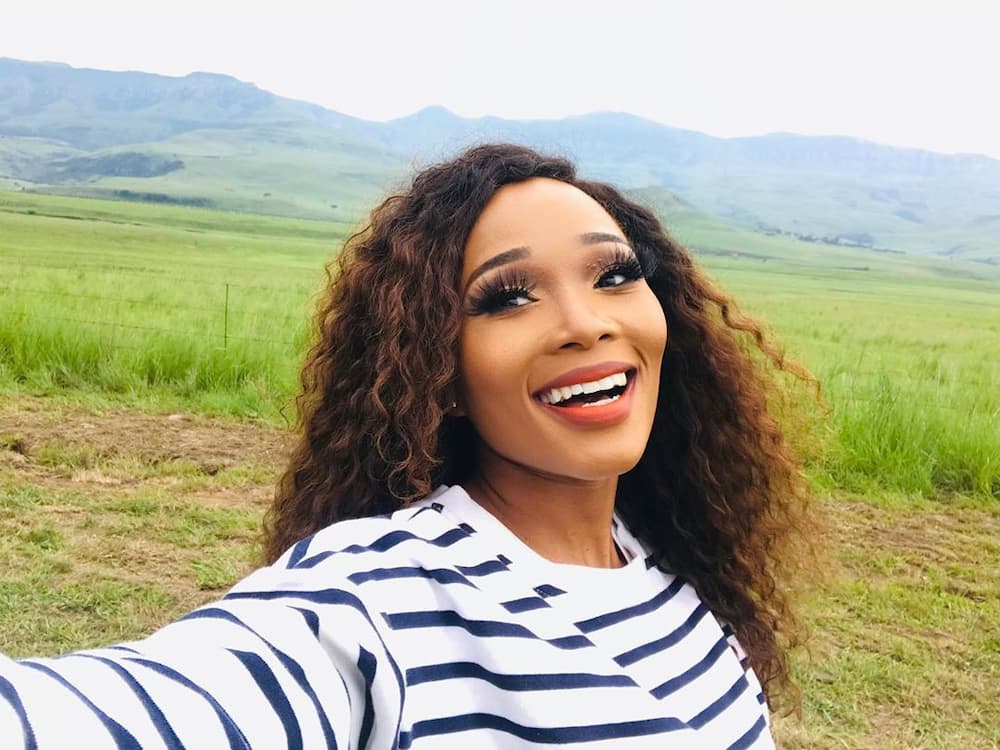 While there is no doubt that Salome is gorgeous, we cannot help but see the beautiful natural landscape that has formed the background for the picture. South Africa is known for its plains and mountain ranges, as captured in this picture.
3. Hard work for the amazing body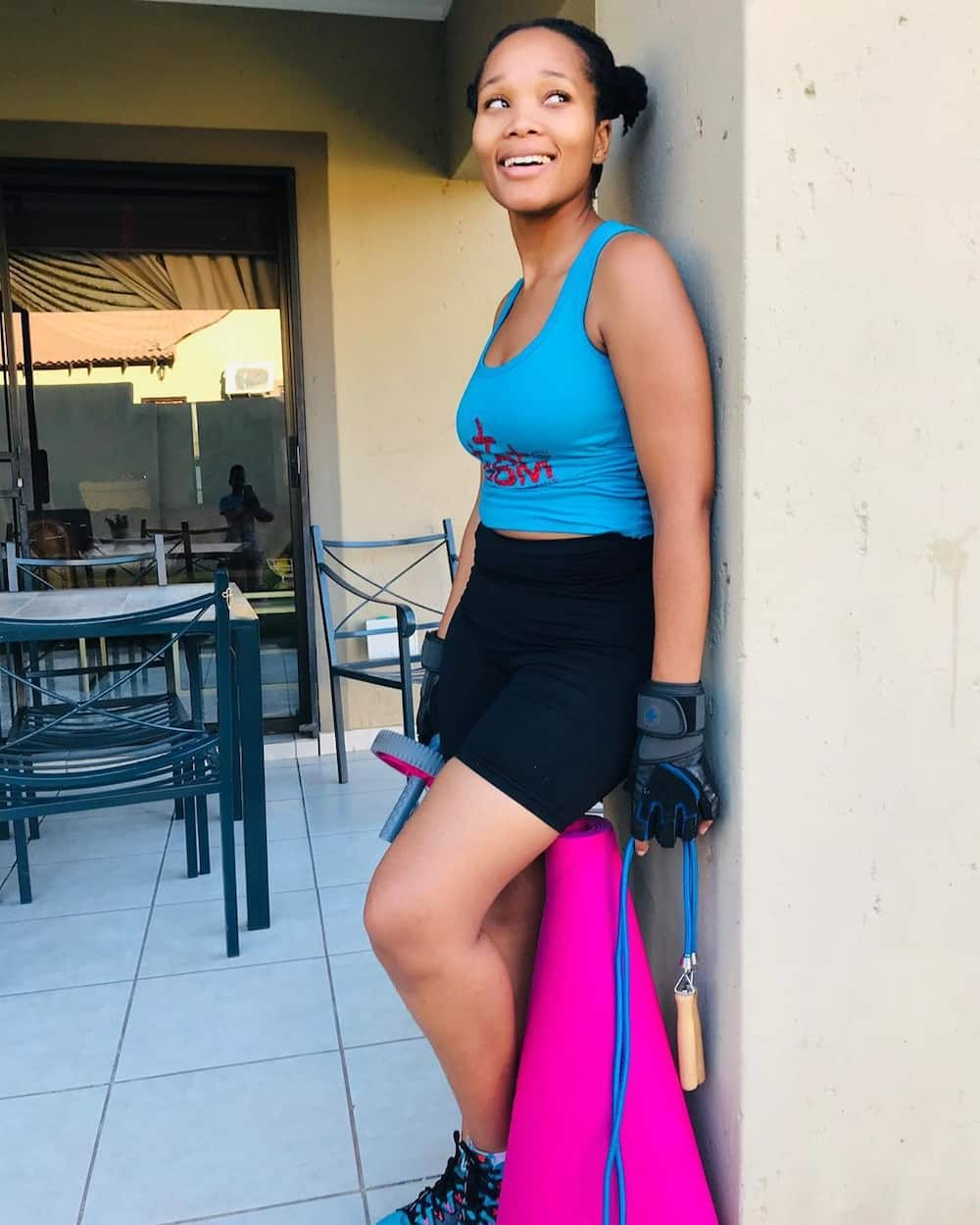 Salome may not have chosen to be born beautiful, but she has chosen to maintain her beauty by working out even when conditions are not favorable.
READ ALSO: Pebetsi Matlaila bio: age, children, husband, skeem saam, profile
4. Who is who?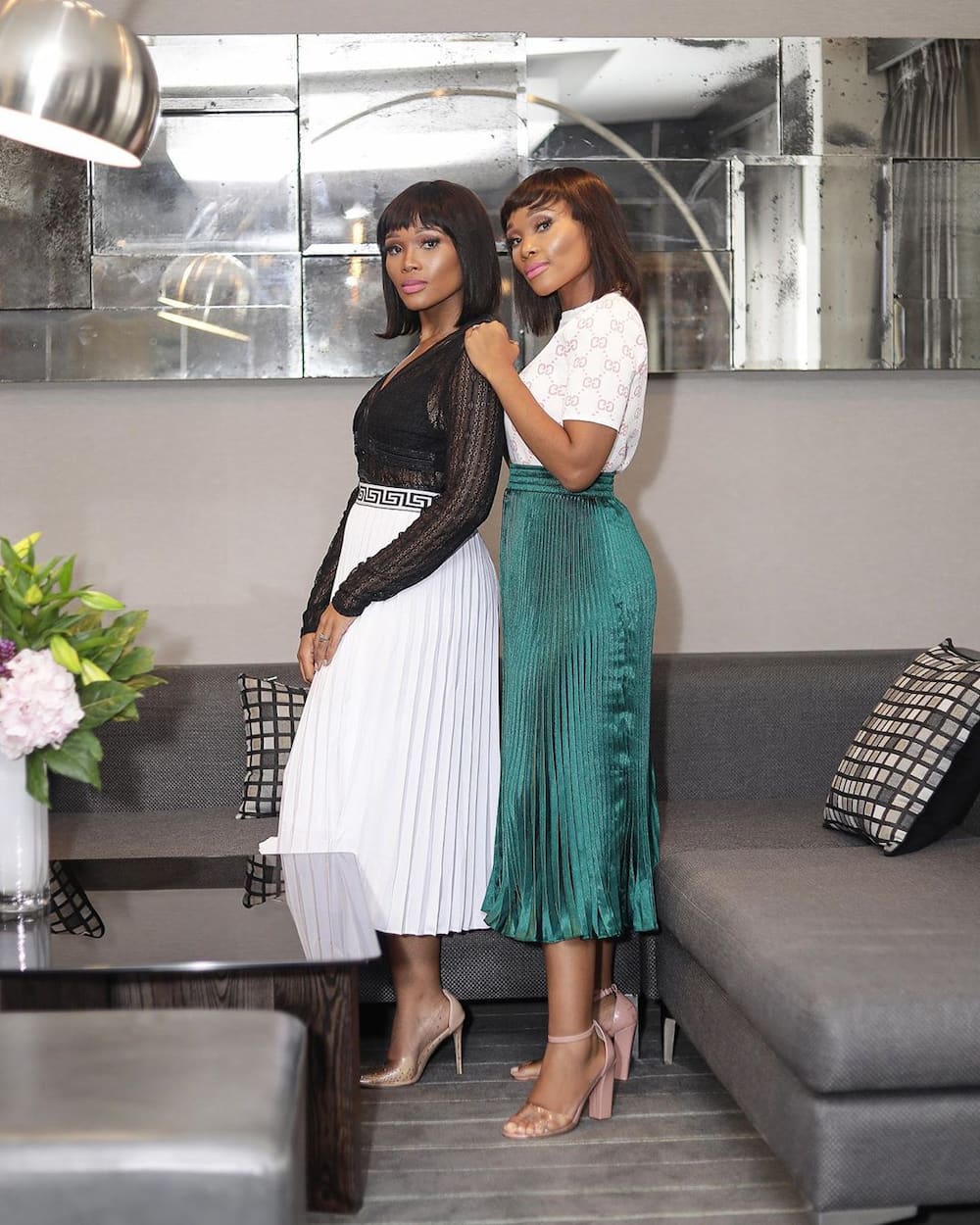 Good luck guessing, but it already looks like mission impossible. These two are very identical to the extent only they can tell who they are. The good thing is that they don't play pranks; otherwise, many people will find themselves in hot soup for blaming one instead of the other.
5. Twin mother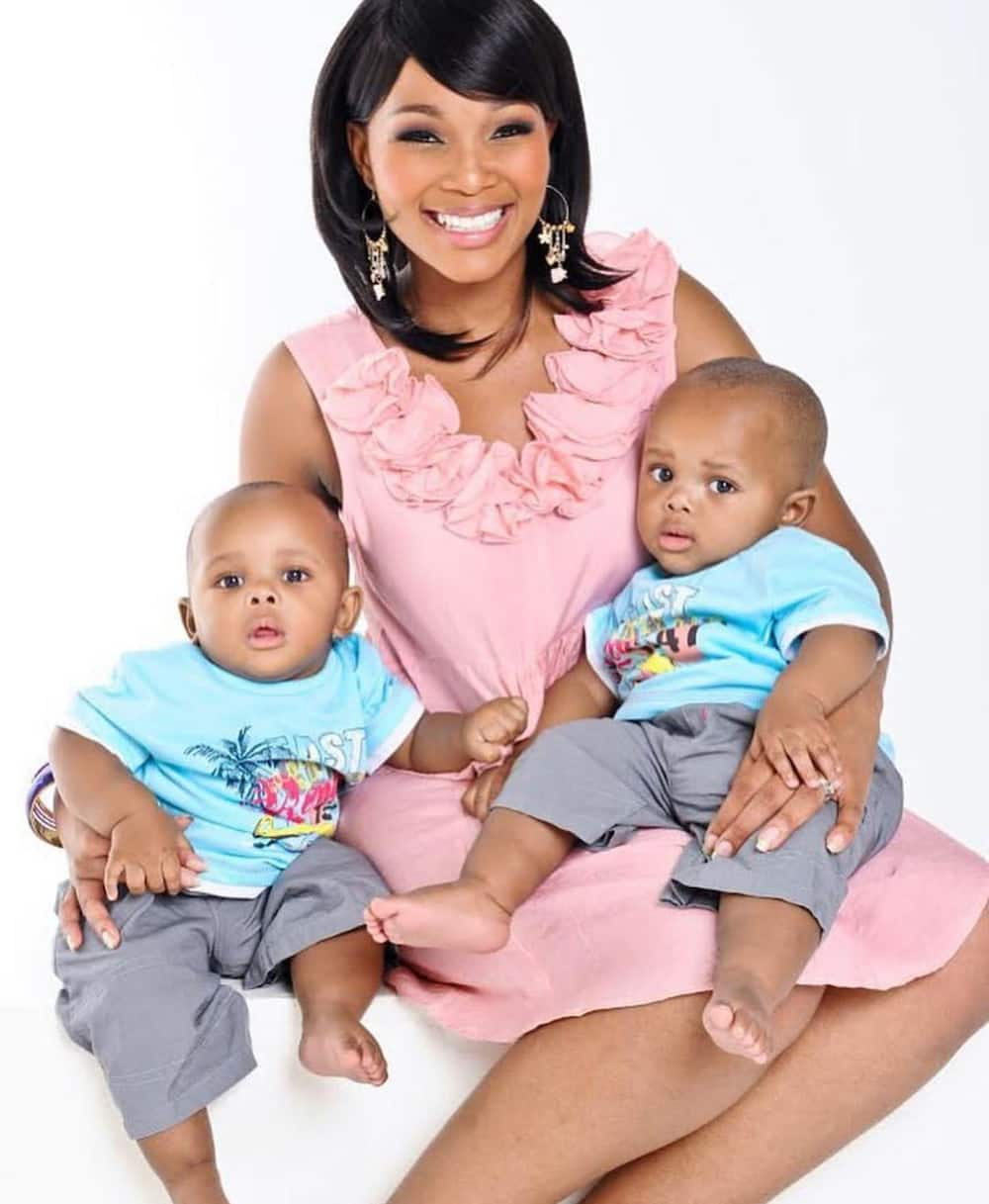 You will be forgiven for beating yourself, trying to understand what twin mother means. Could it mean that she is a mother who has a twin or a mother whose children are twins? Well, it is both.
Does sthoko have a twin sister? Yes, she has. Millicent happens to have a twin sister by the name Innocent, and then she also has twin boys. She is a happy mother of two, and it seems she carried the good genes of the family. Perhaps one of her boys will also have twins and continue with the family tradition.
FAQ
Here are the answers to the most asked questions about the actress.
Who is Millicent Mashile?
Salome Nthabiseng Millicent Mashile is a Pretoria-born South African actress who is also a TV and radio presenter. She is a twin sister of Innocent Sadiki, who is also an actress and presenter.
Is Millicent Mashile married?
Yes, she is married to Pontsho Mashile, and the two have twin boys.
Does Sthoko from Skeem Saam have a twin sister?
Sthoko from Skeem, whose real name is Innocent Sadiki, has an identical twin sister by the name Salome Nthabiseng.
If you would have told a younger Millicent Mashile that her life would turn this way, she would never have believed. Her mother died when she was only four years old, and her father was in prison. She was raised by her grandparents, who were never overwhelmed with raising two young children. Thanks to her grandparents, she grew with good morals, which have been pivotal in shaping not only her career but herself as a person.
READ ALSO:
Pearl Maimela biography: age, husband, wedding, Skeem Saam and Instagram
Mogau Motlhatswi biography: age, boyfriend, education, attack, Skeem Saam, pictures and Instagram
Who is Ray Hushpuppi girlfriend, Amirah Dyme?
Source: Briefly.co.za