Innocent Sadiki bio: Age, partner, wedding, twin, fired, best pictures, profile
She has made her name in South Africa as an actress and presenter, but Innocent is probably more famous for having an identical twin. She got into the limelight when she was featured in SABC 1's soap opera Skeem Saam as Sthoko. Ever since, the public has fallen in love with her and her twin sister, making them trend in social media for how they confuse people. Like any other twin set, Innocent and her sister Millicent have a strong bond and do many things together.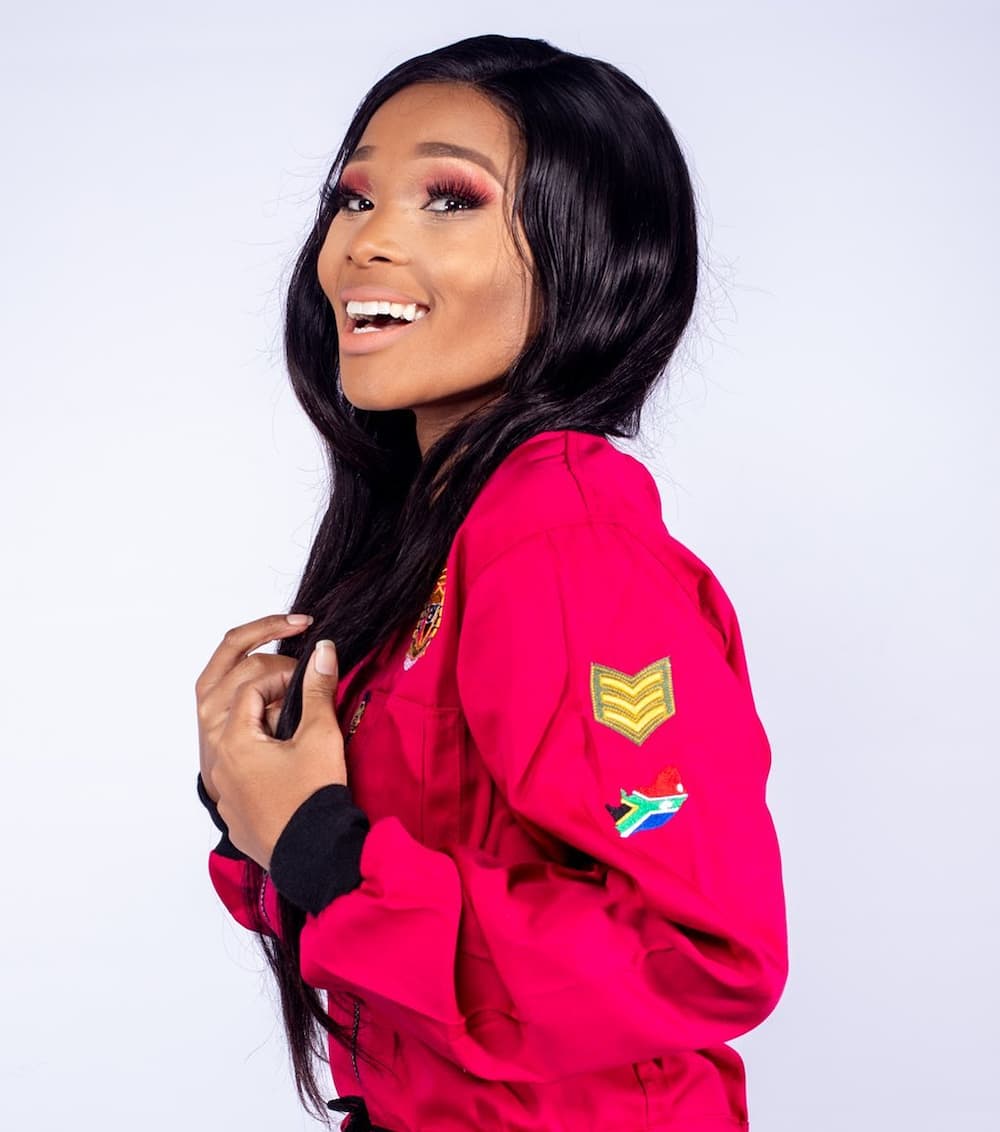 Innocent may be known as a strong, beautiful, and successful woman, but her life was not always smooth. She was brought into this world with much hope, but her world crashed when her mother died when she was four years old. Luckily, she had her twin sister, and the two went to live with their grandparents.
African grandparents are somewhat strict when it comes to raising children. Thanks to that, Innocent and her sister were able to grow with good values that enabled them to thrive and be successful in their careers.
Innocent Sadiki profile summary
Name: Asnath Thabang Innocent
Date of birth: January 30, 1988
Place of birth: Pretoria, South Africa
Innocent Sadiki age: 32 years old
Sister: Millicent Mashile
Innocent Sadiki husband: Phindulo Sadiki
Innocent Sadiki biography
Asnath Thabang and her twin sister Millicent Mashile were born and raised in Pretoria. The 32-year old gained popularity when she was featured in Skeem Saam as Sthoko. She lost her mother when she was four years old. Since her father was in prison, she and her twin were taken in by their grandparents, who raised them.
When her father got out of prison, Innocent and her sister visited him. Unfortunately, it was not long before their father was murdered; they never got the chance to know him well.
READ ALSO: Mantwa Matlala biography: age, children, husband, wedding, education, qualifications, car, house and Instagram
Innocent Sadiki career path
Her big break came when she got a role in one of South Africa's most popular soapies. This was SABC 1's Skeem Saam, where her role was Sthoko. Sthoko Skeem Saam is MaNtuli's oldest daughter, and she is dating an abusive man named Dennis. While this character made her a fan favorite, Innocent has also had other career-defining moments in solo projects.
Thabang and her twin co-present the ONE Gospel show Alpha Youth. On several occasions, the two have worked together, including being featured in 2013's SABC1 reality show Big Break Legacy. They are also the co-founders of a theatre production company that aims at teaching young people acting skills, especially those from impoverished areas of Pretoria.
During the FIFA 2010 Soccer World Cup in South Africa, Innocent was an MC at the Fan Park. As an MC, she has hosted many live music performances. She has also co-written, co-produced, and acted in theatre plays with her sister. Such theatre plays include Hu's Hu in Jozi, The Dream of a Queen, Cry your last tear, and more.
Innocent and her sister produced a play in 2011 to create awareness during the Breast Cancer Awareness Month. The actress is also a model and has been featured in catalogs, such as the Pro shop South Africa and Play More Golf SA. She has also been part of several TV commercials such as Johnson and Johnson, DSTV, The Bulls, Brothers for Life, and Vanish.
READ ALSO: Erica Wessels bio: age, baby, husband, family, hot pictures, TV shows, profile
Partner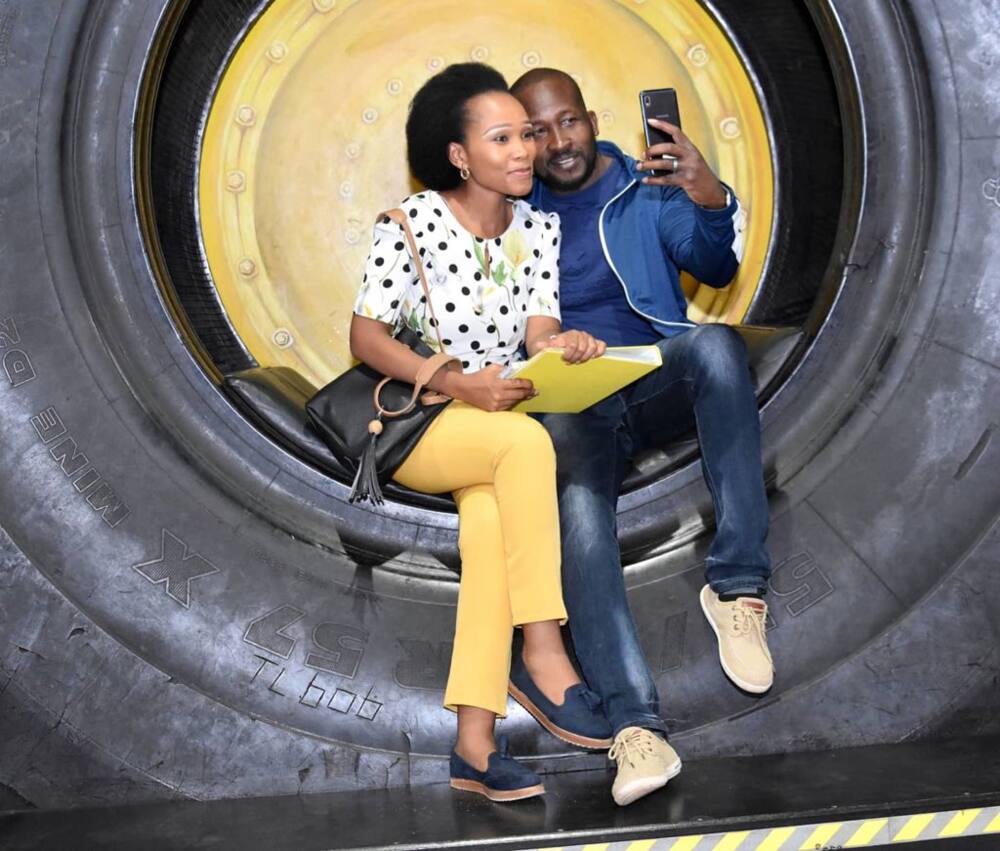 The lives of Innocent and Millicent are indeed intertwined. Innocent Sadiki's husband is Phindulo Sadiki. When they got married, she gave up Innocent Sadiki maiden surname and adopted her husband's name Sadiki. They have two daughters, Emma, the eldest, and Ntombana Mukonanyi, the younger one.
Innocent Sadiki wedding
Innocent got married to a pastor, and as religious people, they had to do things the right way. This means their union had to be cemented in a church wedding. However, not much information has been provided about the wedding.
Twin
Innocent Sadiki Twin is called Millicent Mashile. Like her sister, Millicent works in the entertainment industry as an actress, radio & TV presenter, and model, among many other things. They have a lot in common apart from working together in a gospel radio show they present. They own a theatre production company, write plays together, and even act together.
Innocent Sadiki fired
A few years back, there were rumors that Asnath Thabang had been fired from Skeem Saam for sending her twin to act on her behalf. However, Innocent has not come forward to clear the air about the same.
READ ALSO: Nambitha Mpumlwana biography: age, son, husband, profile,Instagram, house and net worth
Best pictures
Here are Asnath Thabang pictures:
A happy family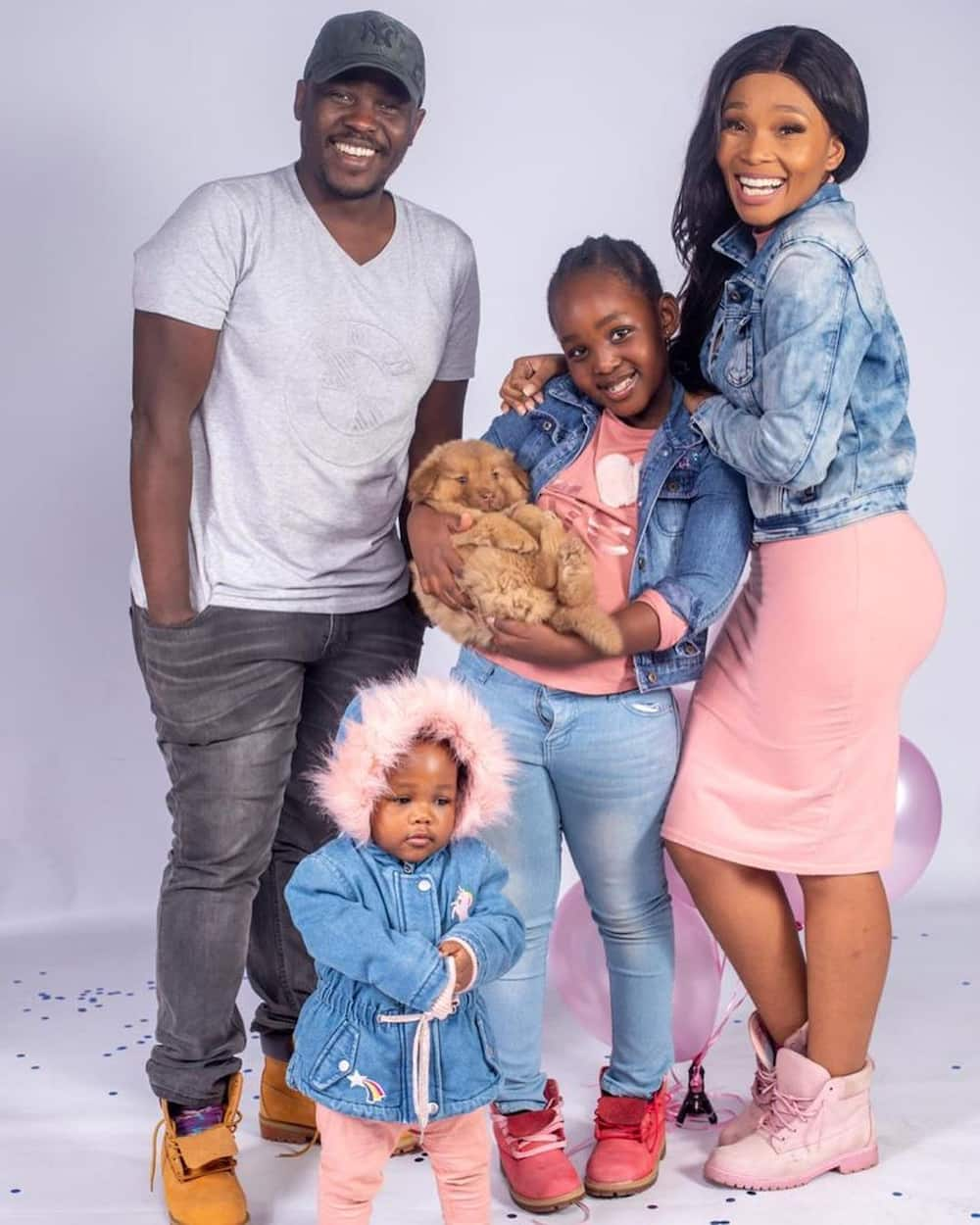 The Sadiki's are still a young family, comprising of a father, a mother and two daughters. They are quite a happy family. It is almost a decade since they got married, and their love for each other seems to keep growing with each passing day.
Red carpet appearance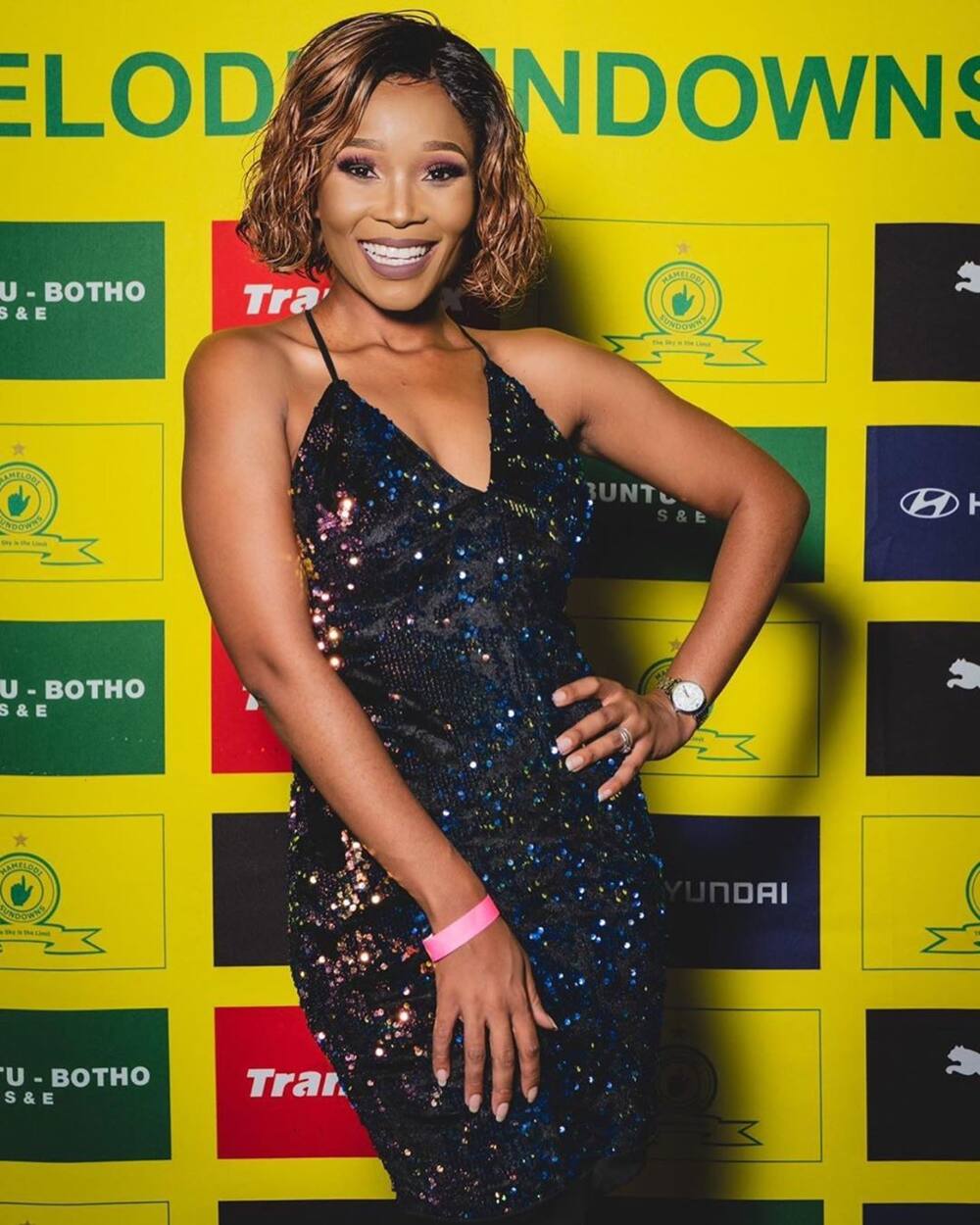 She is not just a celebrity but also a beautiful one. Innocent has made her name in the entertainment industry, which is why she is not going to miss any high-profile red-carpet events. Many organizers will be more than happy to have her grace in their events and even market them. She is a social media influencer, and as a result, she is likely to turn audiences up wherever she goes.
Wrong career?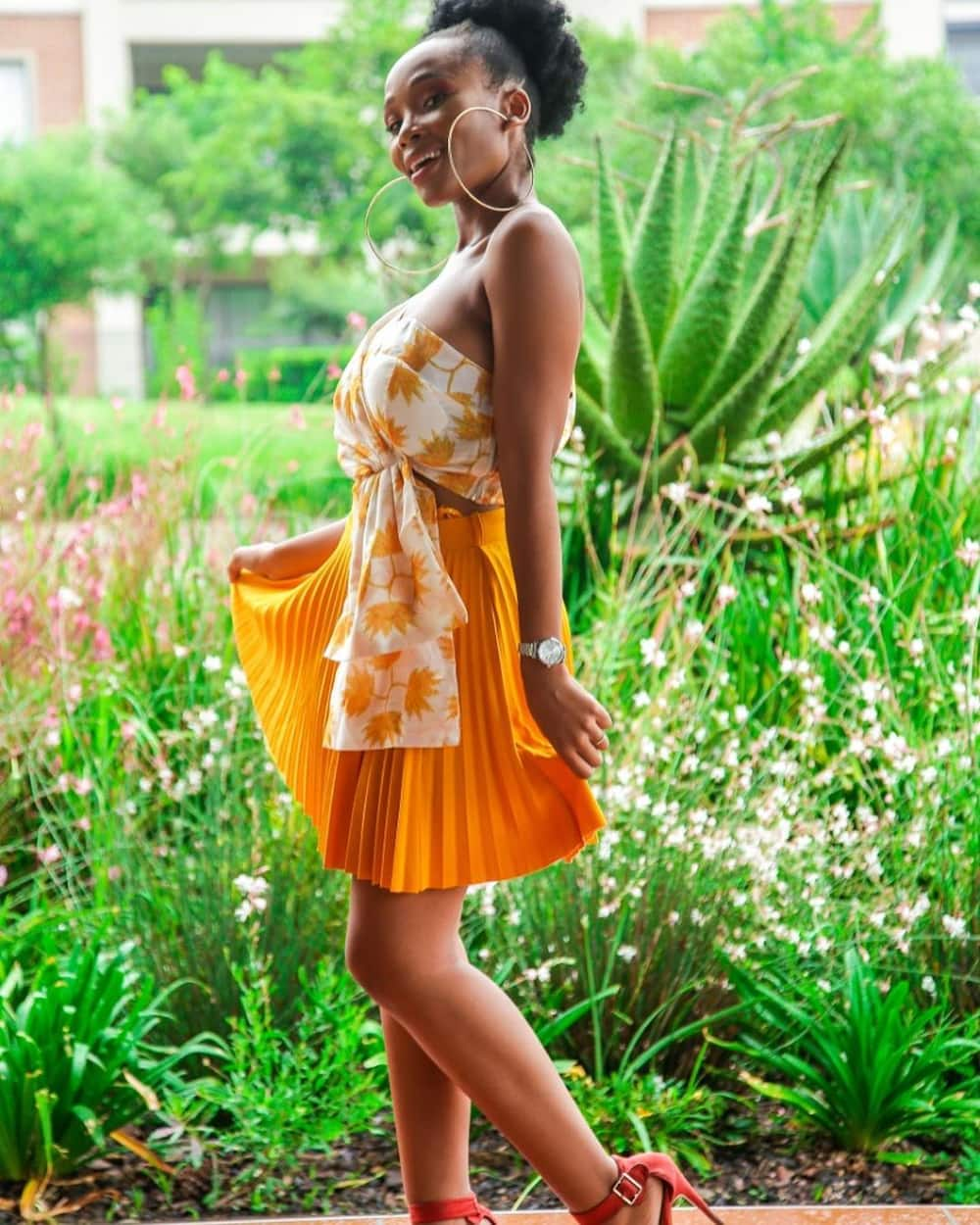 Looking at this picture, you will be convinced that Innocent might have made the wrong career moves. Of course, her career has paid well, but she has not done the modeling industry any justice.
READ ALSO: Carol Bouwer bio: age, children, ex husband, wedding, bags, pics, house, profile
Like mother like daughter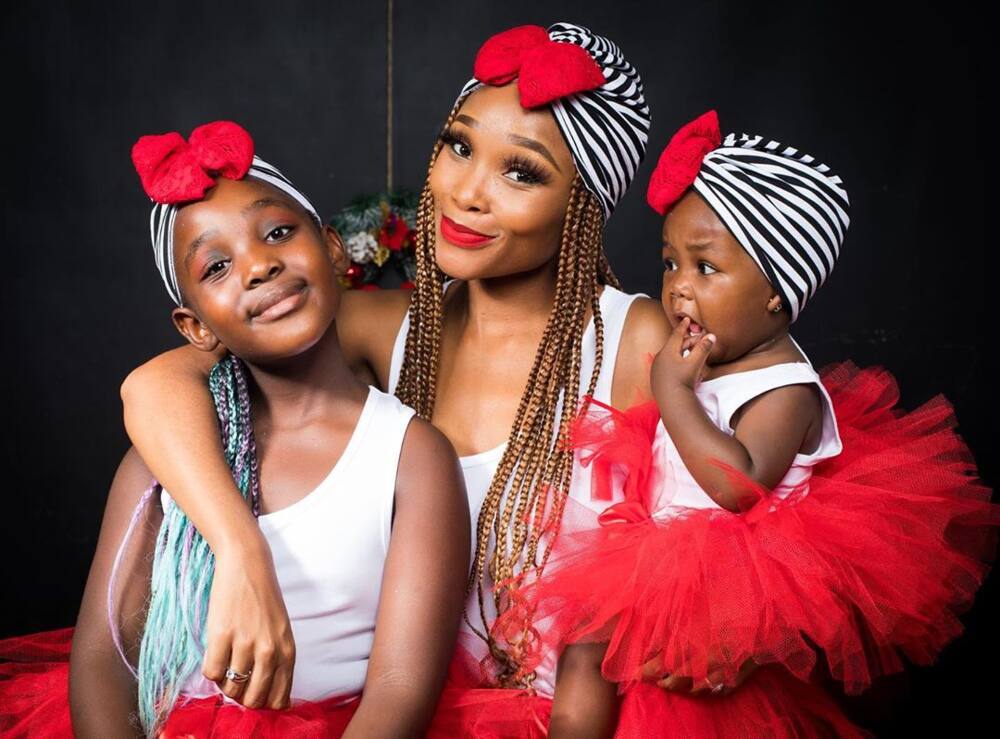 There is no doubt that Innocent is a loving and devoted mother. She is enjoying every step of her motherhood journey and has created beautiful memories in the process. She is often seen rocking outfits matching with her daughters. Hopefully, her children will also turn out to have her talents and be celebrities by their merit.
FAQs
These are the frequently asked questions:
Who is Innocent Sadiki?
She is a South African actress, radio and TV presenter famous from SABC1's soapie Skeem Saam.
Does Innocent Sadiki have a twin?
Asnath Thabang has an identical twin known as Millicent Mashile, who is also an actress and presenter.
Innocent Sadiki is living a life of privilege and accomplishment, but things were never this easy from the beginning. She is an orphan raised by her grandparents after losing her mother, aged four years old, and her father was murdered shortly after leaving prison. Those unfortunate moments did not define her entire life because she stayed positive and worked hard to be where she is today. She is now a happily married woman with two beautiful children and a successful career.
READ ALSO:
Johanna Mukoki age, biography, green juice, husband, children, and contact details
Bujy Bikwa bio: age, boyfriend, weight loss, Nandos, Metro FM, profile, what is his nationality?
Dr Duda bio: age, full name, partner, wedding, songs, albums, profile, net worth
Source: Briefly.co.za