Roxane Hayward is an actress who sings, dances and has a self-proclaimed passion for muay thai and eggs benedict. She's a South African star currently residing in Los Angeles and making big moves in America.
Pay Attention: Join Briefly News' Telegram channel! Never miss important updates!
Having starred in Mzansi television series and theatrical productions from a young age, Roxane took her talent international and has since had roles in projects from the United Kingdom and the United States.
The performer also manages to fit running self-defence seminars, promoting healthy-living and co-hosting a podcast into her busy schedule.
Briefly.co.za recently had the opportunity to ask Roxane some questions about her career, coping with Covid-19 and her life in Los Angeles.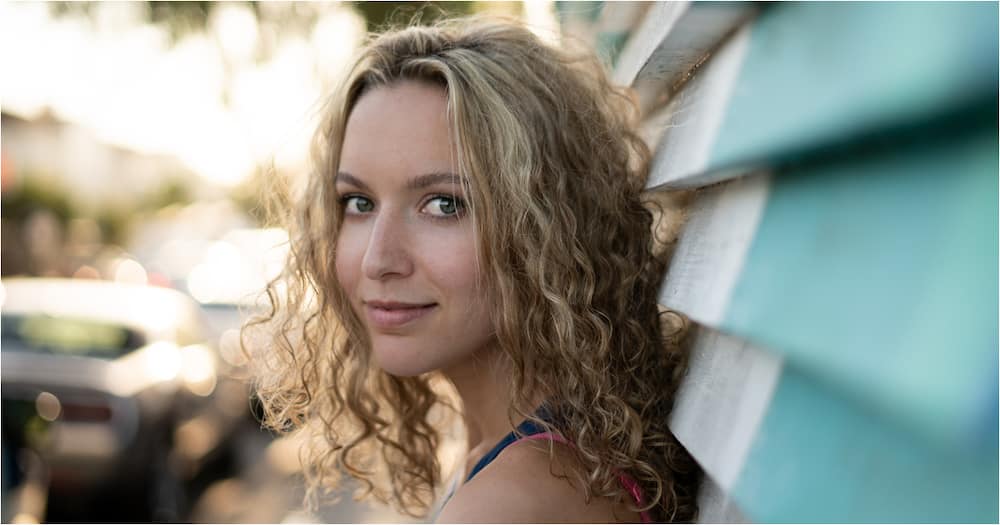 1. Is your family still in SA? How often do you visit? Do you ever get homesick?
My family are dotted around the globe with two of my sisters in Australia and cousins (who are more like siblings) in Europe. But yes, my parents and majority of my family are in beautiful South Africa. I can't go longer than 6 months without seeing them… so the traveling restrictions due to Covid have been tough - gosh, I miss them! Homesick? Yes! I even miss the sound of the hadedas.
2. How have you mentally coped with the ongoing pandemic and isolation that has resulted from it?
Like many others, the lockdown has been tough emotionally and mentally on so many levels. It was hard to stay optimistic, determined and hopeful. I realised that, pandemic aside, a lot of the strain came from feeling like I was in limbo. Unable to make plans, work towards goals or continue with life (personally and professionally) due to rules or circumstances constantly changing. But, it was that realisation is that helped me get myself out of that limbo state. I decided to focus my energy on things that could be in my control - studying nutrition (an area of life that has always been a huge interest of mine), moving the self-defence seminars that I host to online platforms and investing time in different creative outlets such as The YOU Effect podcast and the 2gTHr app.
Another focus that has really helped me is getting out into the world (even virtually) is serving others - I know it may sound cliche' or even sentimental. However, the more I focused on ME, the more I got caught up in my own head, how things 'should' be and the negativity of the circumstances we were all facing. As soon as I placed my focus on others, not only did it leave them feeling good, motivated and positive, but it reignited my energy. It has been, ironically, the best form of self-care for me during this time.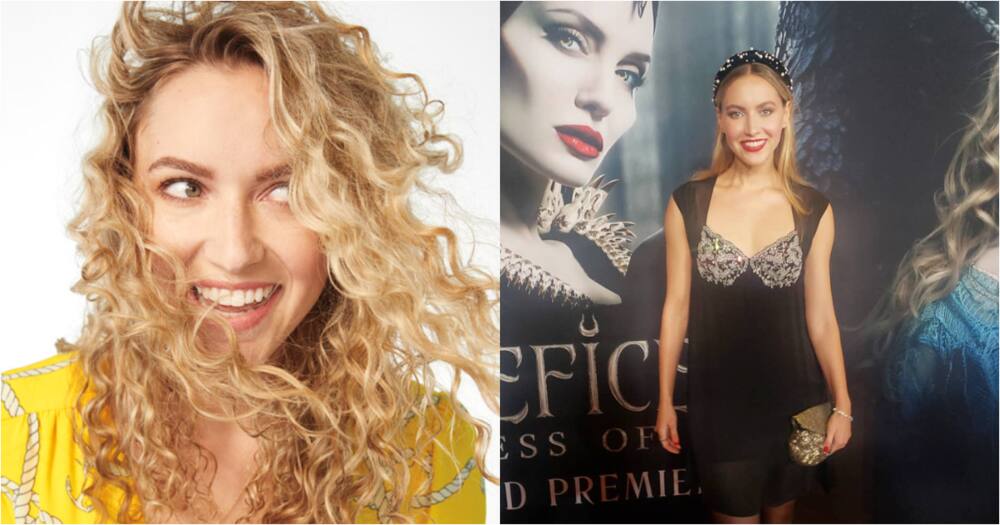 3. What are you currently working on and has your work been impacted the Covid-19?
I wish I could be one of the people in the small percent of the world who could say that their work hasn't been impacted by Covid-19, however, the entertainment industry has, very unfortunately, seen a huge knock during this time. Shoots that were confirmed have been postponed then cancelled, castings and auditions are minimal in comparison to usual, and live performances have come to a complete halt.
Luckily, thankfully, miraculously (not sure which word applies best, probably the latter haha), there have been a few shoots on which I have been lucky to work (as well as recurring clients) including spokeswomen roles for brands such as Kate Hudson's 'InBloom', virtually filmed (meaning I worked all jobs in front and behind of the camera - talk about adapting to the times) national commercial campaigns for companies like Honey, holiday campaigns for designers like Johnny Was and hosting work for local television channels like Kron4. Gratitude does not even come close to express the emotions I felt when booking work during these trying times.
4. You mentioned a passion for self-defence after you went through an unfortunate incident. How important is it for women to be able to physically fend for themselves and how have you used your experience to empower others?
I believe it is important for everyone to be able to physically fend for themselves, not just women exclusively. Every individual unfortunately has the prospective of becoming the target of a predator. Prevention and avoidance is step number one - something I make a point of highlighting at my self-defence seminars.
From the moment I was nearly kidnapped, I craved something I had never craved before… It wasn't just 'safety' or 'sanctuary', it was more than that. I craved POWER! I finally understood what that buzz word was all about - 'EMPOWERMENT'. Never again did I want to be the deer caught in headlights, the Beauty overpowered by the Beast, the timid Lion on the Yellow Brick Road to Oz. I wanted to to be my own hero. After starting martial arts training with two-time Muay Thai World Champion, Quentin Chong, I felt such an incredible sense of inner strength (as well as outer - 'Hello muscles, I didn't know I had you!') that I wanted others to feel this too.
I began hosting self-defense seminars in 2016 alongside foundations which include the 'Protect Your Body Project' and 'The Social Makeover' foundation (South Africa), 'Two Wings Foundation' (Los Angeles), Renzo Gracie South Africa, Renzo Gracie Los Angeles and Panther Martial Arts, Hollywood, as well as working with schools in Los Angeles, developing children's environmental awareness as well as their physical and mental empowerment.
5. How is life in the States? Does it differ from life in Mzansi? What are the differences and similarities?
Right now, I don't think life differs too much. We are mostly all sitting at home throughout the day in our sweatpants during lockdown right? Haha!
But yes, I would have to say that it does differ quite a bit. I often find myself feeling like I am speaking a foreign language, even though we are all speaking English. Once I got past driving on the other side of the road, converting temperatures, weight, distance and speed and learning new words for everyday objects, I began to see all the similarities that exist - the coastal laid back Californian lifestyle reminds me of summer in beautiful Cape Town, the motivated, eager, go-getter attitude of the people remind me of my Joburg friends and family and the magic of a quiet getaway, in-between the constant stimulation from the buzzing city, remind me of the peaceful holidays spent in the African bushveld.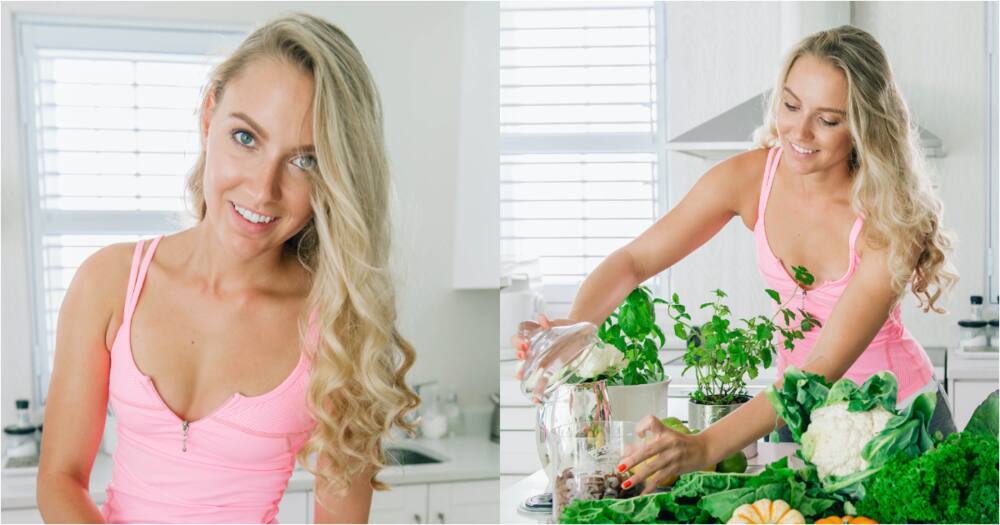 6. You have an extensive resume, having started acting at such a young age, what would be your dream project to work on?
Oooo, I had better answer this one wisely… you never know who might be reading, haha!
There are so many utterly incredible productions right now, from series to film. And, of course, there are many directors whose work I admire - David Fincher, Baz Luhrmann, Steven Soderbergh to name a few. Working on one of their projects would be an out of this world dream come true.
Genre and story wise, I always battle choosing between the romance of working on a period piece - the idea of being transported back in time and bringing those stories and characters back to life is something that thrills me - vs. the exhilaration of working on a seriously bad-ass (there is no other word as descriptive) action blockbuster - filled with stunts, fight choreography and a well-written scenes that hold the story together.
7. Which actor/actress would you love to work with in the future and why?
I have an endless list of actors and actresses that I hold in high esteem. Off the top of my head, Daniel Day-Lewis - he transforms from role to role and I would imagine that observing his process would be fascinating. Kelly Reilly brings so much ease to her performances, the illusion never breaks with her. I'd imagine acting alongside her would flow and melt from one line to the next.
8. Any words of motivation for budding thespians waiting for their big break?
Waiting? They are going to have to stop that immediately! Haha. Go out into the world and make it happen - one step at a time. Those would be my words of motivation. Remember why you started acting - hold onto that. You can be still professional without being serious - keep the fun alive. Keep the creativity going. Build a strong team around you - mangers, agents, friends and family. And when you're having a bad day, a dry spell or a feel like you're losing momentum; go out into the world and see what you can give to others… No expectations of what you'll get in return. Your relationships will keep you fuelled along your journey - don't forget to nourish them.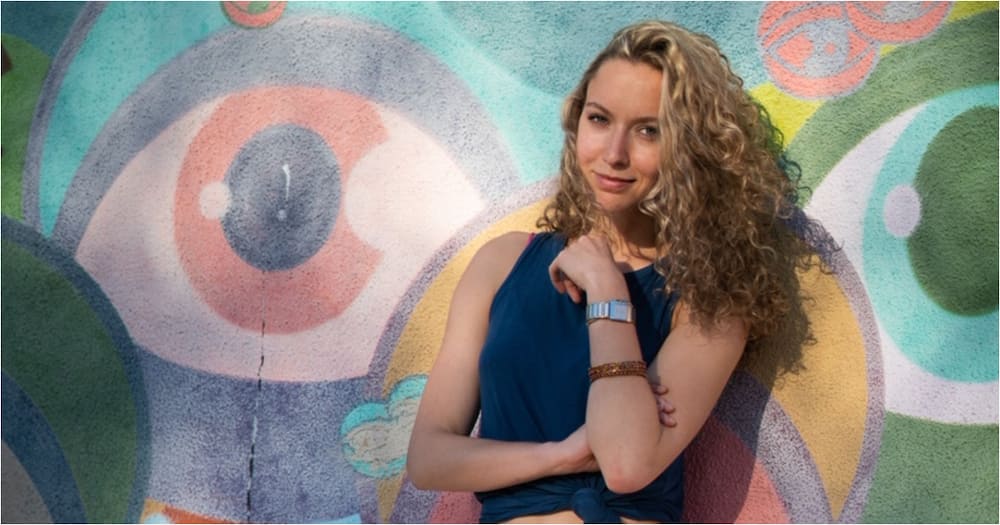 Speaking of talented Mzansi actresses making moves overseas, Nomzamo Mbatha's international film career is taking off and Briefly.co.za reported on the release date for her latest movie, Coming 2 America, being announced.
The release date for Nomzamo's highly anticipated international film, Coming 2 America, has been confirmed. The film is the sequel to the iconic 1988 comedy, Coming To America, starring Eddie Murphy as the Prince of Zamunda. Being included in the cast for this sequel is a dream come true for Nomzamo.
As reported by Variety, Coming 2 America will now be released on 5 March on Amazon Prime. Nomzamo cannot wait for everyone to see the film.
"We can finally confirm! Excited to welcome Eddie Murphy and the highly anticipated sequel #coming2america to @PrimeVideo."
Enjoyed reading our story? Download BRIEFLY's news app on Google Play now and stay up-to-date with major South African news!