Lori Fieri: Top interesting facts about Guy Fieri's wife
Behind every successful man is a woman. Lori Fieri unapologetically stands by her husband, and her efforts have significantly influenced his name being cemented in the entertainment scene. Even though Guy receives most of the attention, she is equally deserving.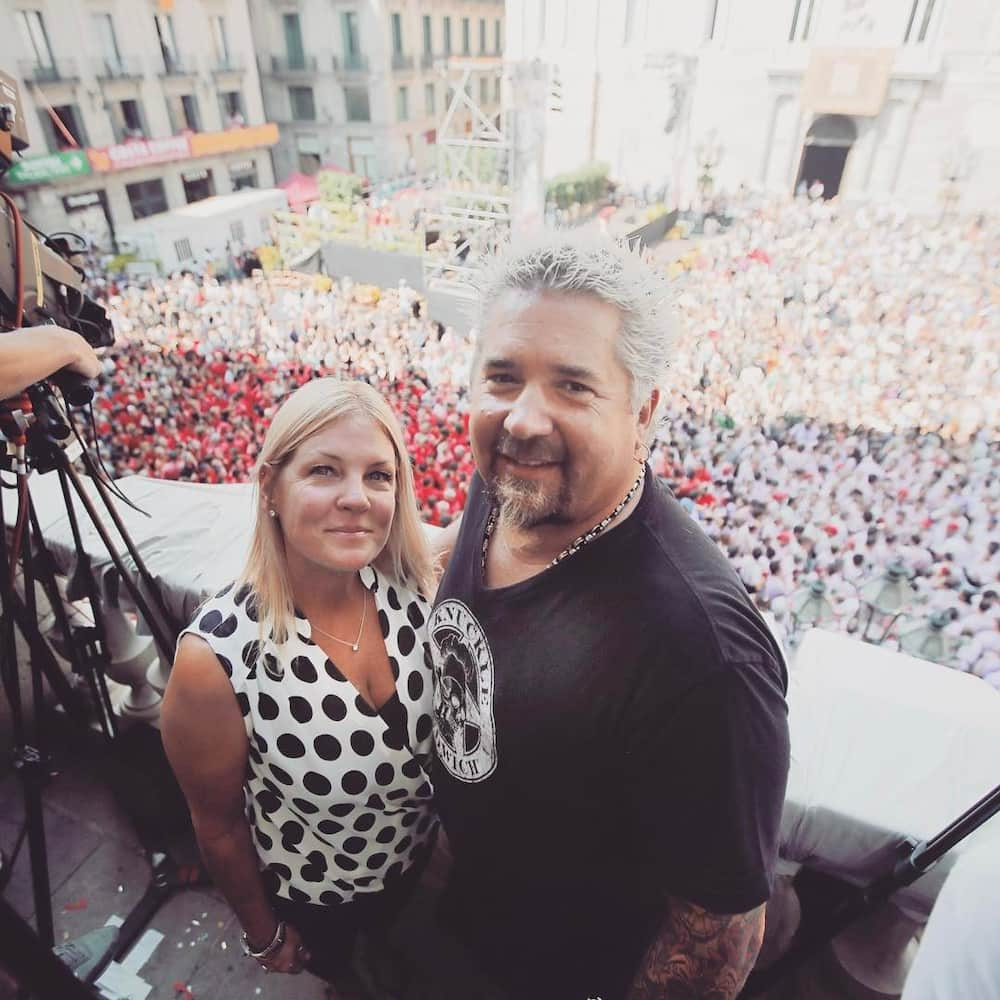 It is unarguable that Guy has worked hard to get to where he is. However, that would not have been possible had his wife not supported him. For twenty-five years of their marriage, Lori has loved him and played a significant role in his rise to be a household name. These facts about her put into perspective what it is like to be a famous restaurateur's wife.
10 interesting facts about Lori Fieri
Guy Fieri is an American restaurateur, an Emmy Award-winning television presenter and author. His wife, Lori Fieri, has been on the scene for quite a while. However, most people do not know much about her. Nonetheless, judging from their relationship on social media, their chemistry is admirable. These facts about her summarise who she is and how she has impacted her husband's life.
1. She hails from England
The past years have revealed a different version of who Lori Fieri is. She hails from a humble family in England. Her dad was a toolmaker, while her mother was a maid.
2. It was love at first sight
The love story between Guy and Lori Fieri was one of many love-at-first-sight instances. The first time they met, the situation was somehow awkward. Lori and her friend went to Guy's restaurant, and surprisingly, he asked them to leave, although Lori stopped him from doing so. They began talking, and it marked the spark of their love.
3. She significantly influenced Guy to change his surname
When Guy was born, his surname was spelt as Ferry. His grandfather opted to change the spelling of the name to make it sound more American. At the time, he had immigrated from Italy. When Guy and Lori got married, Lori convinced him to change the name to its original spelling.
4. A committed mother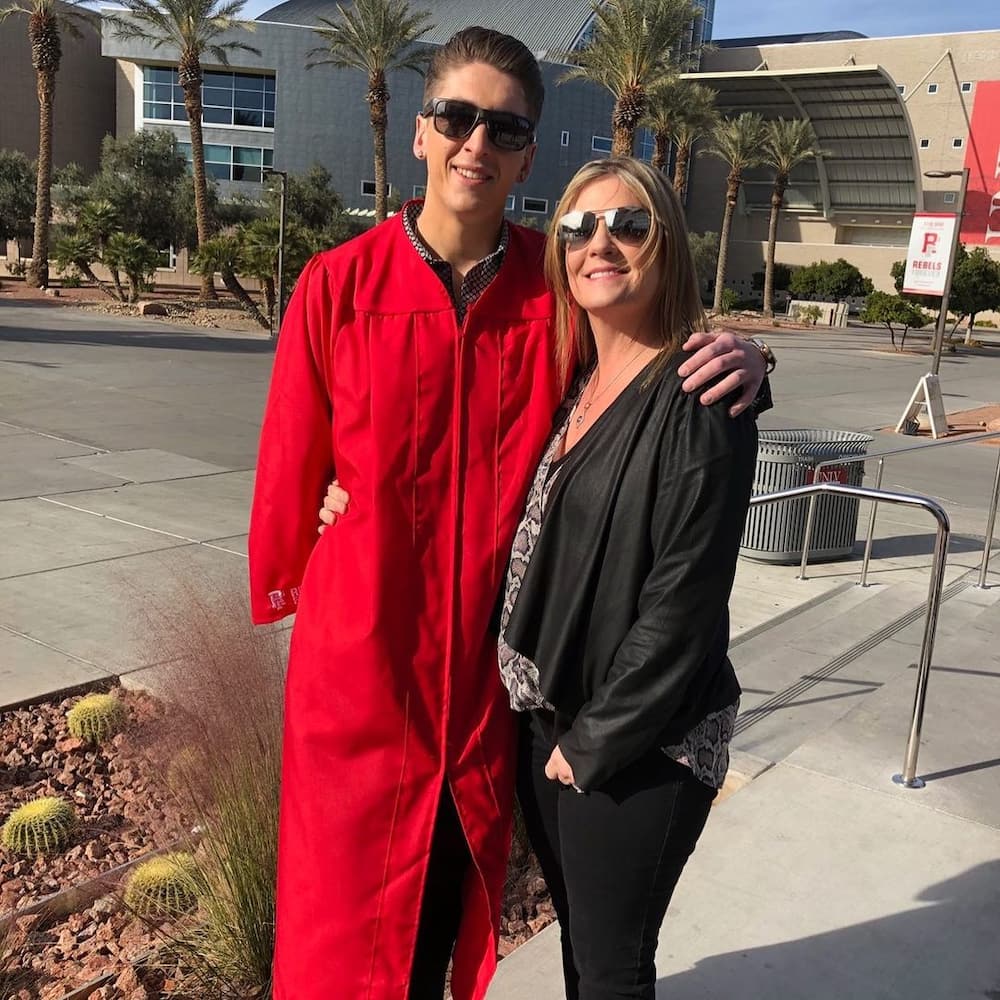 Apart from being a coveted wife, Lori is the proud mother of two boys. Hunter Fieri, her eldest son, is twenty-four years old and is currently a senior student at the University of Nevada. Hunter is a laid-back version of his father.
Ryder Fieri is the youngest of Lori Fiery children, and he is fifteen years old.
5. An ardent team player
Guy Fiery may be the face of the brand, although Lori plays a crucial role in his decisions. Guy takes her ideas and suggestions into account, and she often comes up with ideas about the brand. She also suggests the recipes for her husband to try.
6. She propelled his decision to audition for The Next Food Network Star
Had it not been for Lori, the world might never have known or witnessed Guy Fieri's charm. In 2006, she played a significant role in convincing him to send his video for a spot on The Next Food Network Star. When Guy received an invitation to go to the show, he was adamant because Lori was pregnant with their second boy. However, Lori encouraged him to go.
7. She still likes her man after more than two decades of being married
Guy and Lori Fieri have been married for twenty-five years, although she is still crazy about him. She often describes him as a fantastic person who makes her laugh. She admits that the spark of their love is still as strong as it could possibly be.
8. She keeps her home closely-knit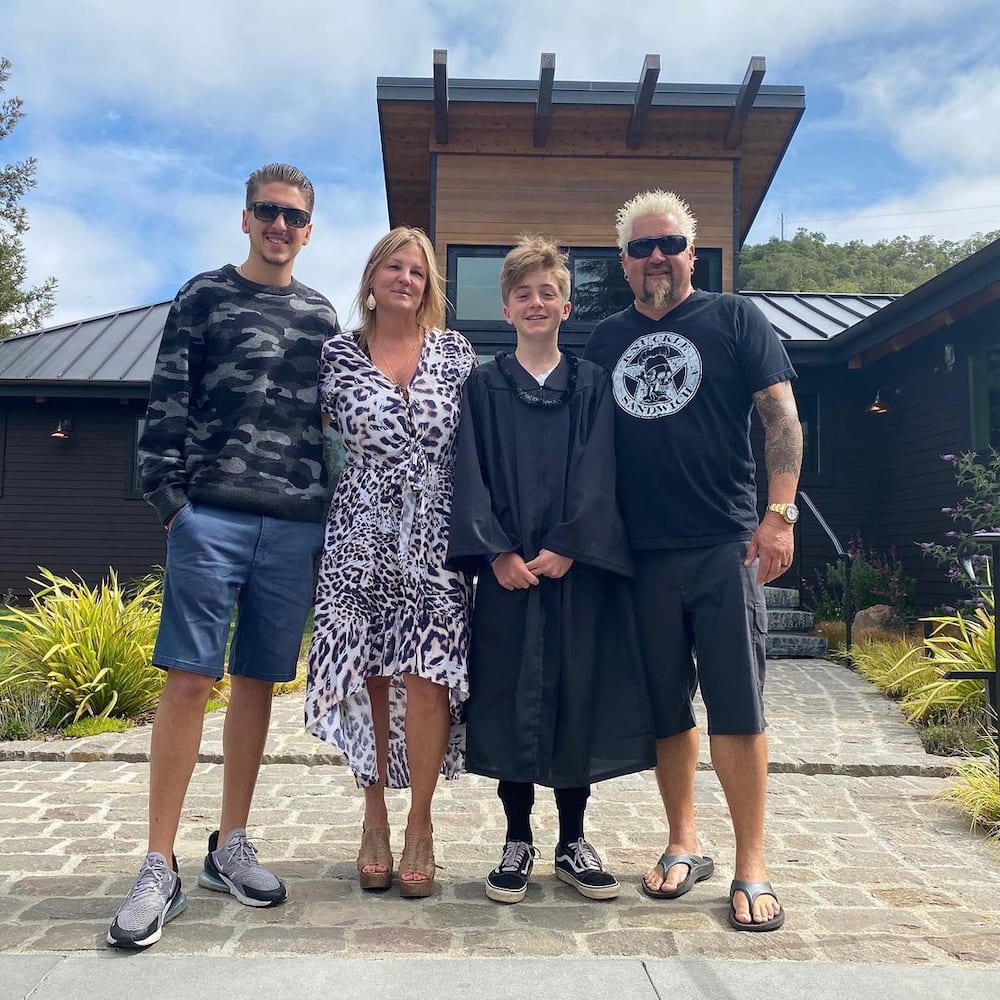 What does Lori Fieri do for a living? Their marriage is one of a kind as Guy spends the better part of his life on his career. Lori, on the other hand, is the glue that keeps the household together. She is proud of how well their roles complement each other and how much their family thrives.
9. She is not active on social media
Guy is a public figure who boasts of close to two million followers on Instagram. Meanwhile, his wife is not as active on social media as her husband. She has less than one hundred followers on the platform.
10. She is ready for Guy to wear a new hairstyle
Ever since he made his debut on TV, Guy's spiky blonde hair has been his signature look. Interestingly, Lori has not always been in support of the look. Even though she made peace with the reality of the look staying longer, she does not mind him going back to his darker hair colour.
These facts about Lori Fieri helped you know her better. Her relationship with her husband is proof of what it takes to have a successful marriage. She equally puts in effort into moulding him to be who he is.
READ ALSO: Joe Kazadi bio: age, nationality, spouse, career, net worth, profile
Briefly.co.za published interesting details about Joe Kazadi. Joe is a renowned actor, model, scriptwriter and chef. Interestingly, Joe is not South African, and his story on how he made it to the country is one of a kind. To add to it, he is a single father and does not shy away from his responsibility, although he never talks about his daughter's mother.
Source: Briefly News