Alex Caruso girlfriend: 5 important facts about Abby Brewer
Alex Caruso is a renowned and talented basketball sensation affiliated with the Los Angeles Lakers team of the National Basketball Association. He became famous after joining the team, and his success in the NBA championship in 2020 cemented his name in the space. Apart from his career, he is also happy with his relationship with Abby Brewer. Who is Alex Caruso girlfriend?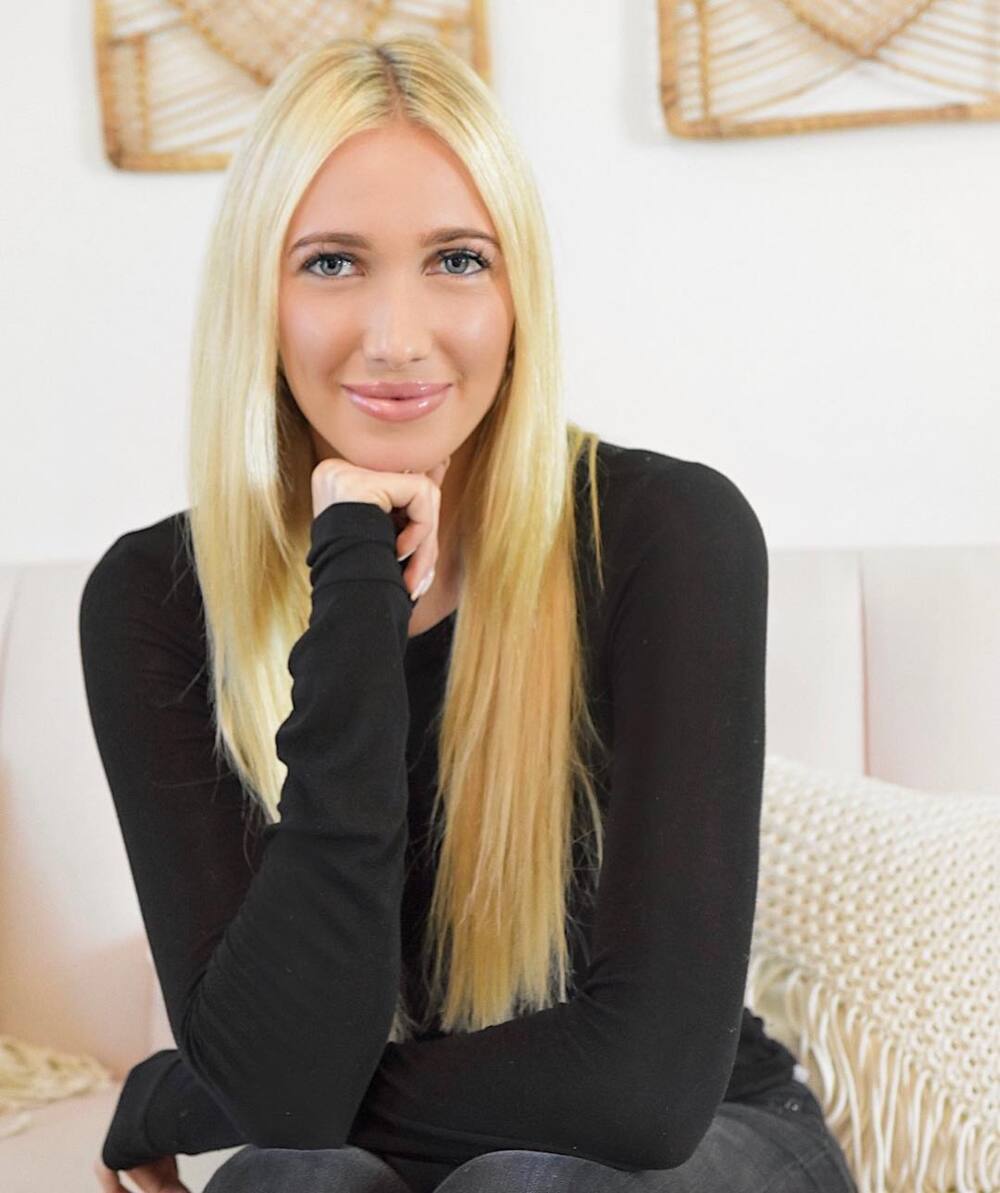 Alex Caruso is not only known for his unbeatable skills at basketball but also because of his charming looks. His perfectly built body will strike your eye, and more often, most people try to imagine who Alex Caruso girlfriend is. If you thought he was single, too bad for you because he is in a relationship. Abby Brewer is the love of his life, and the two have been dating for quite some time. How about unveiling details of who Abigail is?
5 important facts about Abby Brewer
Taking a look at Abby Brewer photos will convince you that she deserves to be Alex's girlfriend. Her perfect body, beautiful face, and gorgeous eyes will make you fall in love with her. How old do you think she is? These Abby Brewer facts will fill you in on some of the unknown details about her life.
1. Abby Brewer family
Abigail Katherine Brewer was born on 27th June 1995 in Scottsdale, Arizona, to an American family. Her father's name is Robert Brewer, while her mother is called Deborah Mosley Brewer. Abby Brewer age is twenty-five as of April 2021.
Abigail grew up in Paradise Valley, Arizona. According to one of her posts on Instagram, her mother was a model, and she reigned as Miss Georgia in 1978. She has four siblings, three brothers, Connor, Chase and Charles, and one sister. The name of Abby Brewer sister is Ashley.
2. She pursued journalism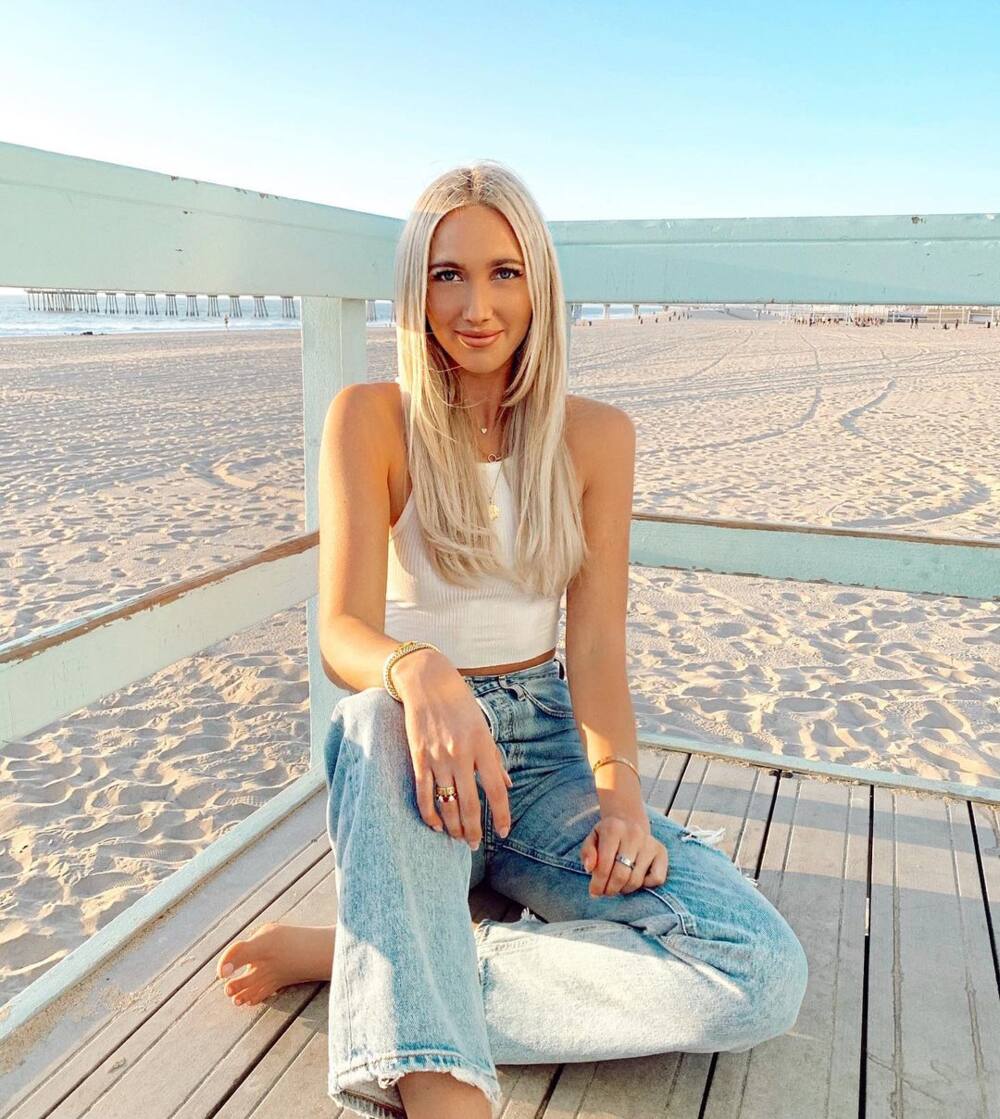 Have you ever stopped to ask yourself about details of Abby Brewer education? Well, she is a qualified journalist. Abigail went to Chaparral High School and later joined the University of Tennessee-Knoxville. She graduated with a bachelor's degree from the School of Journalism and Electronic Media at the University of Tennessee-Knoxville.
Later, she joined the University of Southern California and graduated with a bachelor's degree in broadcast journalism, junior.
3. Abby Brewer volleyball
While in high school, Abby realised she was passionate about volleyball; hence, she joined the institution's team. She set a record as a three-year letter-winner and setter. She also earned all-state and all-city honours. She was also a three-time-all-region honouree and an MVP honouree for all three seasons.
When she joined the University of Tennesse, she pursued her passion for the game and played 17 matches, dishing out double figures and assists during competitions.
4. Abby Brewer career
If you cross-checked Abby Brewer Instagram, you might be convinced she is a professional model. Interestingly, she is not. She works as an executive at BLND, a public relations and social media firm.
According to Abby Brewer LinkedIn, she describes herself as a technically savvy individual with a background in social media, public relations, digital marketing and advertising. She also boasts of being a highly ambitious account executive with strong leadership skills.
Before joining BLND, Abby worked as an Associate for Operam for over a year. Abby Brewer job description entailed commanding day to day campaign budgets, management, and optimisations to support clients' goals.
Abby ventured into her media career as a multimedia journalist, news intern and public relations intern for Anneberg News, Fox Sports, Dispatch Co. and ABC News.
5. Abby Brewer and Alex Caruso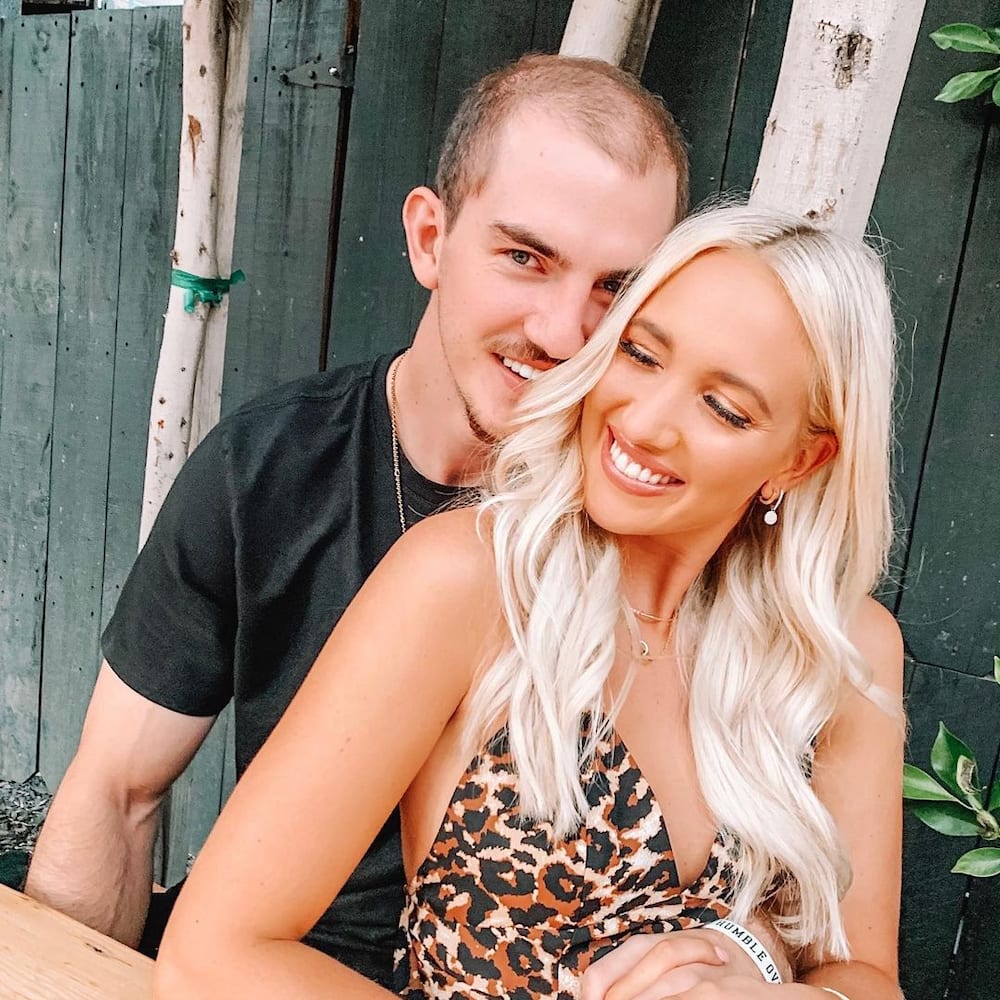 Had it not been for her relationship with Alex Caruso, probably she would not have made it to the limelight. The name of Abby Brewer boyfriend is Alex Caruso, the decorated basketball player. The couple is known to have been dating for quite some time now. However, they are known for finding the perfect balance between growing their relationship and maintaining their boundaries on social media.
The one thing that stands out about their relationship is how effortlessly Abigail supports her man. She attends his matches and celebrates his success. Theirs is more like a match made in heaven, and they look perfect for one another.
What are your thoughts on Alex Caruso girlfriend? Do you think she is the perfect match for the celebrated basketball player? Do you think she is a masterpiece? How about leaving your comments on what you think about Abby Brewer?
READ ALSO: Caressa Suzzette Madden age, Delonte West, net worth, profile
Briefly.co.za published gutting details about Caressa Suzzette Madden. She is the epitome of a supportive wife. Caressa Suzzette Madden is Delonte West's wife. She stood by her husband throughout his rollercoasters in life, from when he had it all figured out to when he went bankrupt.
Delonte, at one point, boasted of a $14 million salary, although after decades of being a professional basketball player, he has nothing to show for it. However, his wife has earned the world's respect for not leaving him. Read more in the article.
Source: Briefly News