Caressa Suzzette Madden age, Delonte West, net worth, profile
Caressa Suzette Madden is Delonte West's wife. The former NBA player went bankrupt when the NBA locked him out. With a $14 million NBA salary, he has nothing to show after playing for decades. Delonte became a free agent and played the shooting-guard and point-guard positions for different teams. His mental health has deteriorated so severely that he no longer plays as often as he did. What happened to him? Before discussing Delonte's sorrows, discover why his wife earns immense respect worldwide.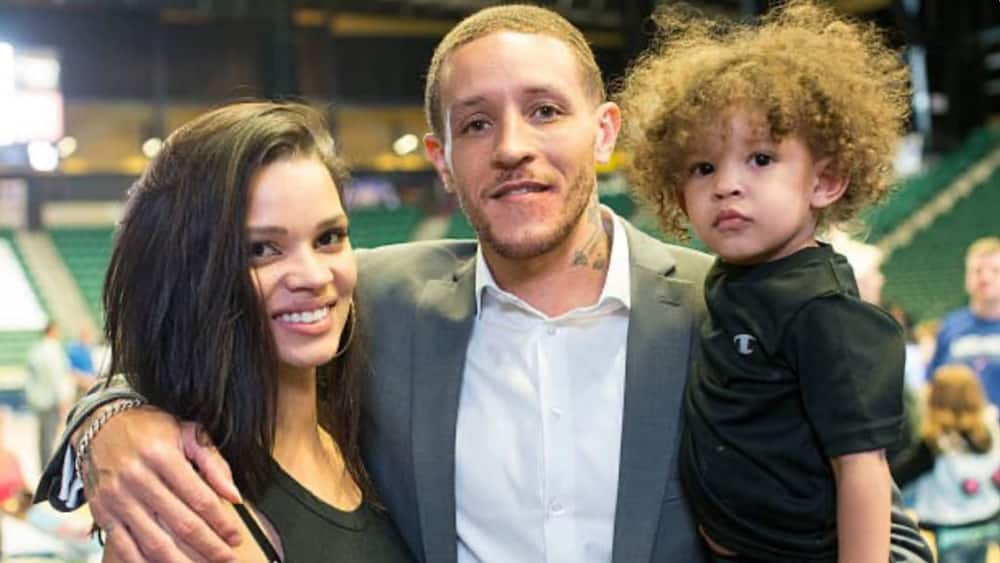 Caressa became famous after marrying the African American basketball player. She adjusted to the celebrity lifestyle quickly because it would be imprudent to reject the love of her life because of fear of being in the limelight. Moreover, Caressa's humility never changed, even after embracing fame. Her husband played for Boston Celtics, Cleveland Cavaliers, Seattle SuperSonics, Shanghai Sharks, Fujian Xunxing, and Dallas Mavericks.
Caressa Suzzette Madden profile summary
Full name: Caressa Suzzette Madden
Date of birth: 13th May 1988
Place of birth: Dallas, Texas, USA
Age: 32 years
Nationality: American
Relationship status: Married
Children: 2
Height: 5 feet 6 inches
Caressa Suzzette Madden biography
Caressa Suzzette Madden age is 32 years as of April 2021. She was born on 13th May 1988 in Dallas, Texas, where she grew up. She possesses an enviable slim plus fit body. The lady also keeps beautiful long black hair that matches her beautiful black eyes.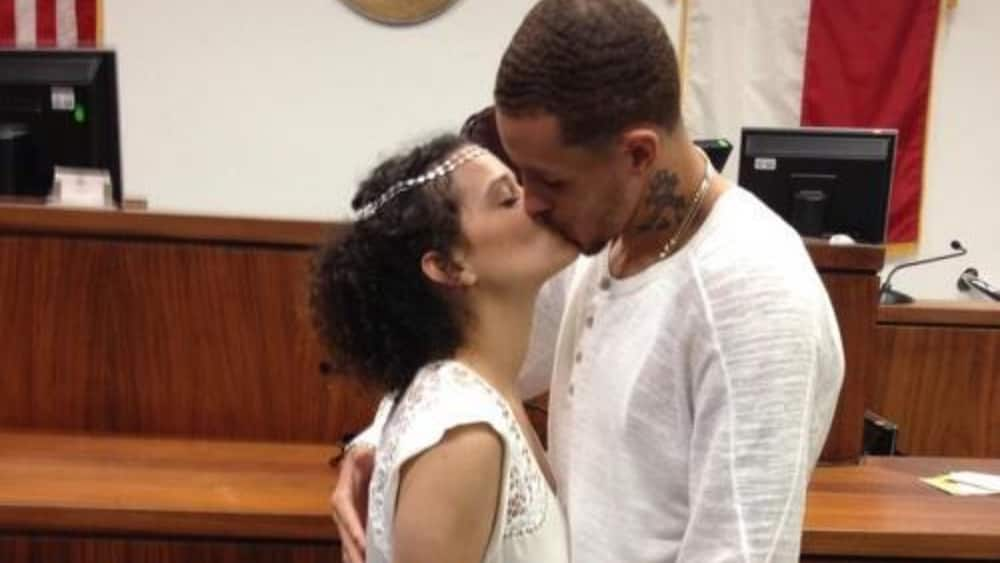 How did Caressa Suzette meet Delonte West?
It was love at first sight for them. When he met Caressa at a mutual friend's home, he had stopped playing for NBA and struggled financially. Delonte had just lost a fortune on a divorce settlement and related legal fees. He met his ex-wife named Kimberly Wad at Joseph's University. They eloped and got married in Nevada in 2009 but parted ways after a month.
The player asked Caressa to move into his house in Fort Washington after a few months of getting to know each other. When she got pregnant, they relocated to Potomac in a $1 million eight-bedroom house surrounded by beautiful views. It also has a swimming pool.
Although they lived in a posh home, the couple was too broke to afford luxuries like a new water heater in winter. They used a portable space water heater and warmed bathing water on a stove. Delonte cut a string off a jump rope from garbage and proposed to her. He tied it around her finger while saying:
It's all I can afford, baby. I'm broke, heat ain't working, brain ain't working right, but I love you.
They gave birth to a son after their wedding in 2013. Caressa and Delonte named him Cash West. The couple was blessed with a second son in 2014, but they have never revealed his name to the public.
Delonte West's downfall
Rumours about him sleeping with LeBron James's mother ruined his career. Furthermore, LeBron James ended their friendship. They were always close because they were among the best players on their team. Doctors diagnosed him with bipolar disorder after the Cavaliers game in 2008.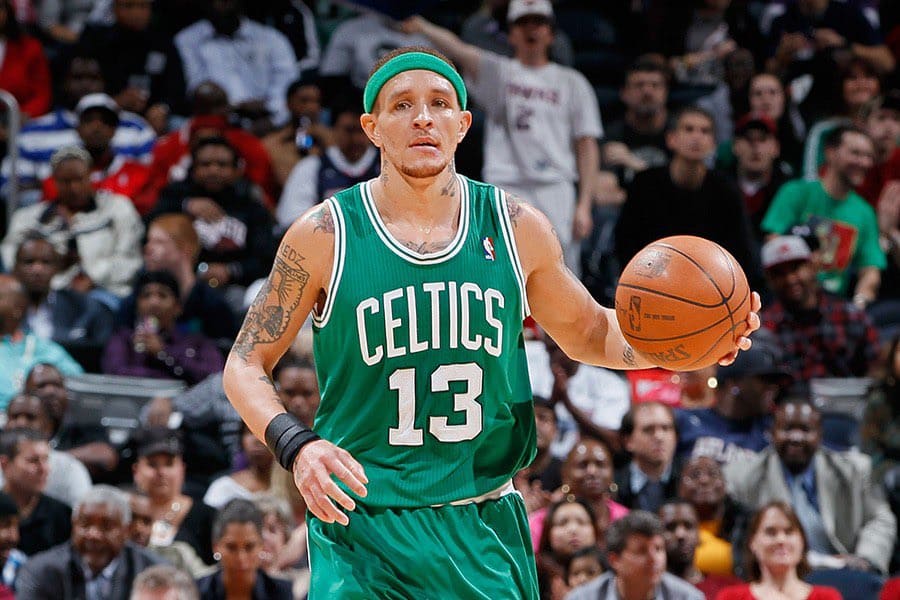 In July 2010, the court ordered him to complete a 40-hour community service punishment following the 2009 incident where police caught him with weapons. The player served two years of unsupervised probation.
Maryland police arrested him in 2009 when he cut off their vehicle with a three-wheeled Can-Am Spyder motorcycle. They found a Remington 870 shotgun in his guitar case. Furthermore, the player's pockets had a 357 magnum and 9mm Beretta handgun. He admitted to the cops that he was under medication and explained he was transferring the weapons from his mum's place to his other home.
He used $16 million to buy a home for his brother and parents. Moreover, the player sent his sister to the University of Central Florida, gave her a car, and provided accommodation. He spent a lot of money on his family when his career was at the peak but sold his cars and jewellery in 2011 when he went bankrupt. West spent nights sleeping in the Dallas Mavericks' locker room when NBA fired him.
Delonte joined his brother in selling knives and worked at the Brandywine furniture brand and store. He was proud of his new jobs because he had to do something to provide for his wife and sons. Furthermore, he was comfortable doing the same thing he used to do before fame and money came his way.
In August 2019, pictures of him looking homeless and depressed shook the internet. More photos of him walking around a fast-food restaurant's parking area bare feet had made waves on the net a few months prior.
Caressa Suzzette Madden 2020
Is Caressa Suzzette Madden still married? His mental health got worse after meeting Caressa, but she never left his side. However, no one knows how she and the children are doing after a viral video of someone beating and punching her husband on a Washington, DC highway went viral. Caressa Suzzette Madden social media profiles are unavailable. She was last active on Twitter in 2012. Some sources reveal that she moved back to her hometown with the kids.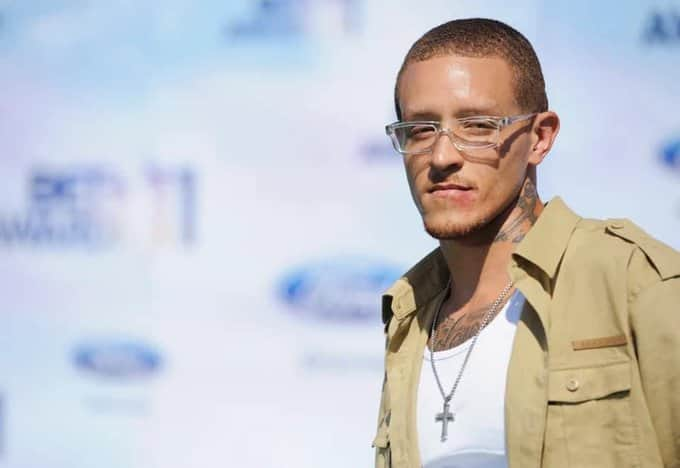 Many people retweeted images of West begging in Dallas Street in September 2020. They were angry with NBA for abandoning him. Dallas Mavericks owner, Mark Cuban, contacted West's mum, Addison. He helped the family to look for him and put him in a Florida-based rehab.
The $1 million Delonte West and Caressa Suzzette Madden net worth comes from the million-dollar mansion in Washington DC, USA. The rate at which Delonte's net worth keeps falling is worrisome. Celebritynetworth estimated that he was worth $1,000 last year.
Caressa Suzzette Madden is one of the strongest celebrity wives worth emulating. Her loving online family is concerned about her family's well being and praying she finds the courage to endure the challenges. They also hope that the player will get out of rehab a reformed person and ready to rebuild his career and marriage.
READ ALSO: Ernestine Sclafani age, husband, kids, profiles, net worth
Briefly.co.za shared Ernestine Sclafani's glamorous life. She is the wife of a famous American columnist, sports commentator, and television personality named Skip Bayless. He is renowned for co-hosting an ESPN2 show called First Take with Stephen A. Smith.
Media houses find the couple's marriage worth sharing because they are among the few globally surviving celebrity marriages that young people can emulate. Say the truth in black and white even though it is bitter. Many celebrity couples are messing up in the name of clout chasing to make money from social sites.
Source: Briefly News