Dr Mor Shapiro bio: Interesting details about Ben Shapiro wife
Dr Mor Shapiro is Ben Shapiro's wife, a media host and a conservative US political commentator. They got married in 2008 when she was 20 years of age. Given the history of the death threats Shapiro has received, it might be safe to keep things under wraps. In this article, we examine what little is known about Mor Shapiro.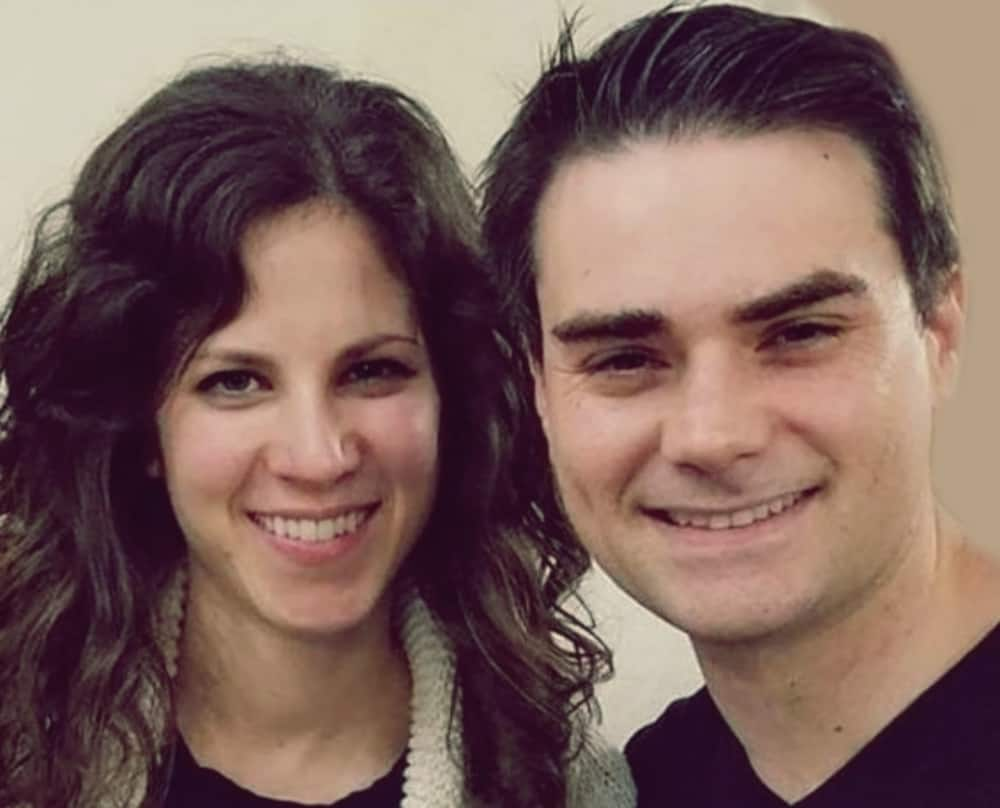 Ben Shapiro is a debate dominator and also a columnist, activist, radio talk show host, author, violinist, and attorney. This man seems to be able to withstand any hot political disputes. Although Ben protects his wife from the spotlight, he often talks about her, especially in his videos titled Ben Shapiro giving dating advice. Let's find out more about Ben Shapiro's wife, Mor Shapiro.
Where is Mor Shapiro from?
Mor Shapiro neè Toledano was born in 1988, Tel Aviv, Israel. She was born in an orthodox Jewish Moroccan family and raised in Herzliya. After turning 12, her family moved to the US and settled down in California, where she attended high school.
After graduating high school in 2006, she enrolled at UCLA, where she majored in psychobiology. In 2010, she persisted in her research on developmental neuroscience at UCLA and later enrolled at the David Geffen School of Medicine where she obtained an MD in 2015.
Mor Shapiro is a member of the Family Medicine Residency Program that is located at the Kaiser Foundation Hospital located in Fontana, California. As a clinical skills instructor, she works in the area of women's health and is dedicated to bringing awareness against women-centric diseases. She co-founded the Ethics Symposium based at the David Geffen School of Medicine. Since its establishment in 2011, the event is held annually and is sponsored by the DGSOM Professionalism Council Bioethics Interest Group.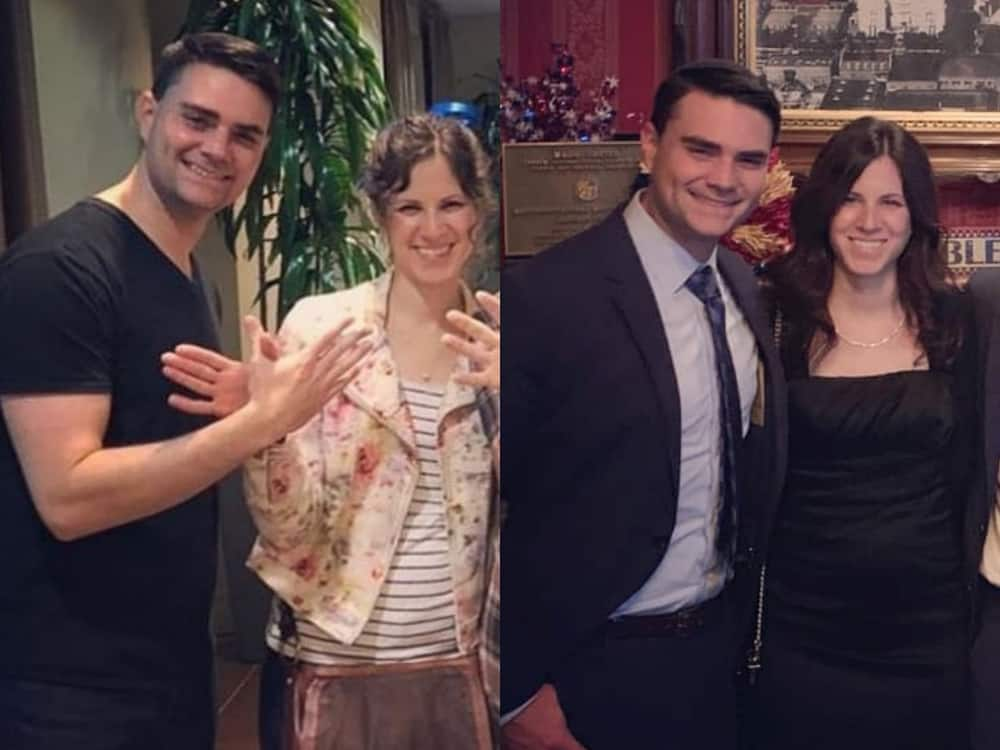 From a very young age, she was heavily invested in music, just like her husband and father-in-law, and she learned how to play both violin and the piano. While she did take vocal classes during her early years, she decided that her vocal range is not the best. She is an avid music lover who has a beautiful voice and was a member of an acapella group at her medical school.
Both Ben Shapiro and Mor practice Orthodox Judaism, so the pair had a Jewish wedding that was held in Acre, Israel. Ben often speaks of his wife's work, and this makes many people wonder what is Ben Shapiro's wife a doctor of? She is a general practitioner of medicine, a doctor who specializes in general medicine.
Mor and Ben have known each other for most of their adult lives and have three children together. The pair first met during their time in high school and began dating on September 5th, 2007. The pair dated for three and a half months before getting engaged on December 22nd, 2007. The nuptials were held a year later in 2008.
In 2015, Ben and Mor Shapiro invested in a house in San Fernando Valley, Los Angeles, paying nearly $1.7 million. That same year, Ben co-founded his American conservative news website. In 2016, they welcomed a boy to their family, whose name has never been revealed publicly. The pairs' third child was born on the 4th of March 2020, and they never disclosed the name of their third child, much like the second.
In 2015, Ben and Mor Shapiro invested in a house in San Fernando Valley, Los Angeles paying nearly $1.7 million. That same year, Ben co-founded his American conservative news website, The Daily Wire, while his wife worked as a Family Medicine Doctor based in Woodland Hills. Although Mor's salary's exact details are unknown, a Family Medicine practitioner in the USA earns an average of between $184,396 and $240,254 as of the data taken in March 2021. Mor Shapiro net worth is not listed in any official documents. Her husband Ben Shapiro's net worth is around $20 million.
Who is Shapiro's wife?
We take a look at the Mor Shapiro profile synopsis. As the wife of a famous public figure, she has millions inevitably interested in her life too.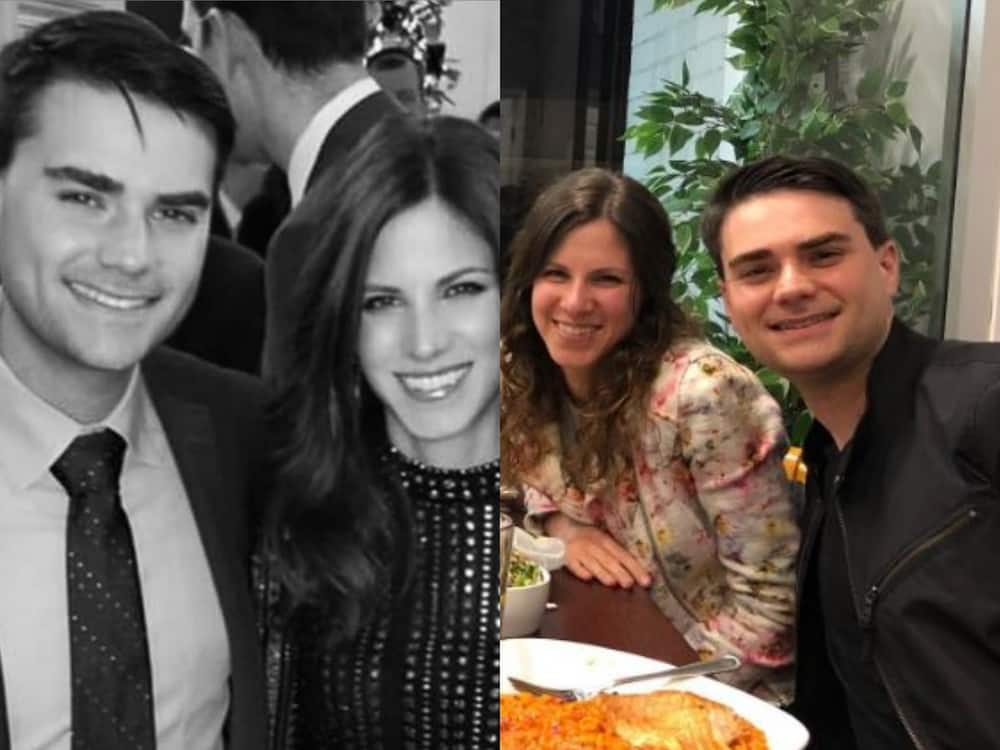 Ben Shapiro and Mor Shapiro have been happily married since 2008, and the two now have three beautiful children. Let us take a look at the synopsis.
Full Name: Mor Toledano Shapiro
Mor Shapiro age: Born 1988, that makes her 33 years of age in 2021.
Birth Place: Herzliya, Tel Aviv, Israel
Ethnicity: Jewish Moroccan
Marital Status: Married
Husband: Ben Shapiro (m. 2008)
Children: 3
Mor Shapiro religion: Jewish
Mor Shapiro College: David Geffen School of Medicine at UCLA
She is actively involved in social and community works and charity functions. In 2016, Mor Shapiro Florida donated a hefty sum of money to support the Free Clinics for the Albanians in need.
Is Mor Shapiro a chiropractor?
Mor Shapiro MD is not a chiropractor. So, what type of doctor is Mor Shapiro? She is a General Family Medicine practitioner devoting herself to health care for people of all ages. Mor Shapiro Nashville is the area she operates in regularly.
Who is the father of Ben Shapiro?
David Shapiro is a professional piano player, and you can see him and Ben creating heartwarming music here. In this video, Ben Shapiro interviews his dad, who the fans refer to as Pappa Shapiro.
How old is Mor Shapiro?
Mor Shapiro was born in 1988, and as of 2021, she is 33 years of age.
When did Shapiro marry?
Ben and his wife, Mor Shapiro, dated for a while before getting engaged in 2007 and married a year later in 2008.
Mor Shapiro Fun fact
She loses her cellphone regularly.
Ben Shapiro's height?
Ben Shapiro is 5'9'' and was heavily bullied at school for his height and appearance.
Mor and Ben Shapiro now
In late 2020, the Mor and Ben Shapiro family decided to move to Nashville, Tennessee, listing their LA home for just under $2.9 million. Being famous and trying to live a normal life is extremely difficult. The Shapiro family received death threats from a man in Washington, who the FBI arrested in 2019.
Dr Mor Shapiro, Ben Shapiro's wife, is an inspiring woman, friend, mother, and wife and has millions of people, including me, eagerly wanting to hear and see more of her. Ben Shapiro has interviewed Pappa Shapiro. Now is the time to interview Mama Shapiro!
READ ALSO: Charles Feeney: a billionaire determined to die broke
Briefly.co.za recently caught up with Charles Chuck Feeney, the billionaire giving away his riches. Imagine yourself at the top of the world with a non-stop supply of accessible money. Suppose you have riches and gold in your pocket. Now visualize yourself giving it away: billions of it and not letting anybody know your name. Read the article to find out why!
Source: Briefly News