Andra Day husband, age, ethnicity, weight loss, relationships, net worth
If you love listening to R&B songs, you must have come across a singer named Andra Day. Andra, whose real name is Cassandra Monique Batie, is an American singer, songwriter, and actress. She surfaced as a talented artist in 2015 when she launched her debut album Cheers to the Fall. Besides her music, fans would also love to know if there is Andra Day husband and details about her age, ethnicity, net worth, among other things.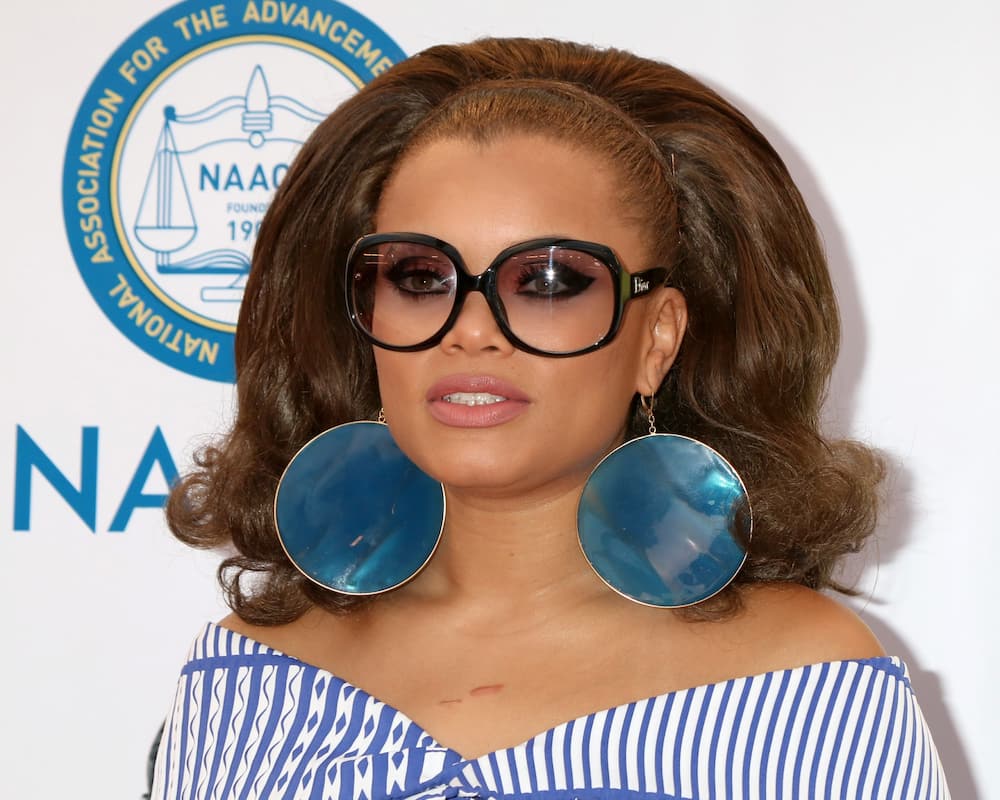 Who is Andra Day's husband? Andra is not married; she is believed to have been romantically involved with Don Bowie. But she never publicly revealed anything about her love life. In her musical journey, she has won numerous awards, such as the Golden Globe Award for Best Actress in a Motion Picture-Drama. She also got nominated for Academy Award for Best actress.
Andra Day profiles
Birth name: Cassandra Monique Batie
Stage name: Andra Day
Birthday: December 30, 1984
Andra Day age: 36 years (as of 2021)
Birthplace: California, United States
Gender: Female
Andra Day height: 5 ft. 8 inch
Weight: 68 kg (150 lb)
Net worth: $4 million
Profession: Songwriter, singer, author
Nationality: American
Andra Day ethnicity: African-American
Andra Day early life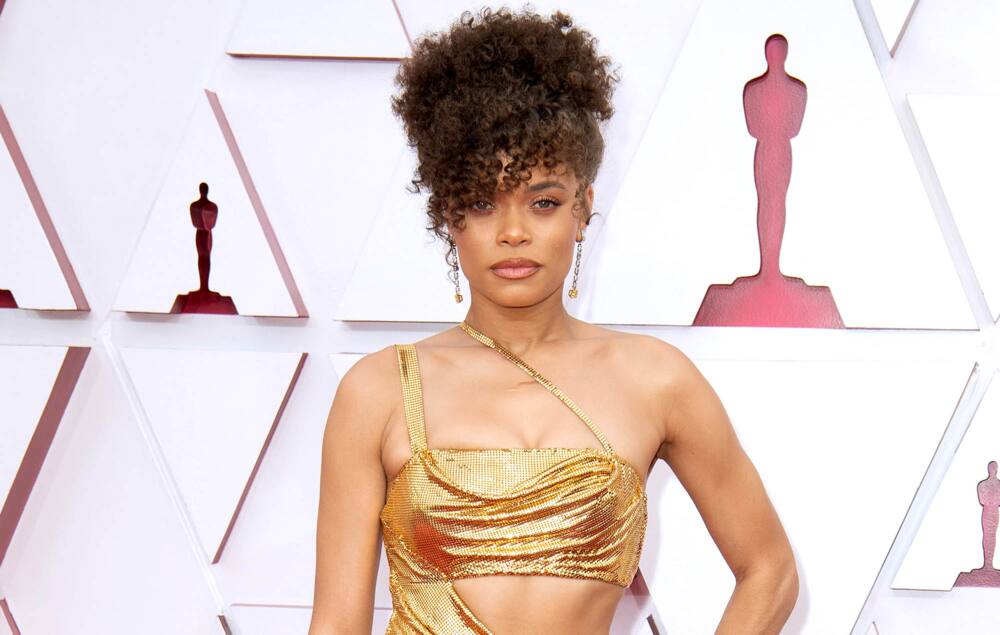 What nationality is Andra Day? She holds an American nationality, and her ethnicity is African-American. Cassandra Monique Batie was born on December 30, 1984, in Edmonds, Washington. However, she grew up in San Diego, where she performed in church and enrolled at the School of Creative and Performing Arts.
After she graduated from school, she leaned toward contemporary R&B and pop. Andra Day's parents, though their names not disclosed, ensured that she grew up in a religious family where they used to attend church every Sunday. At a very young age, she began singing at the First United Methodist Church in Chula Vista, California.
Education
She schooled at Valencia Park Elementary School. While there, she participated in the school's music and theatre team. She later joined the San Diego School of Creative and Performing Arts in Paradise Hills, where she graduated in 2003.
Andra Day music career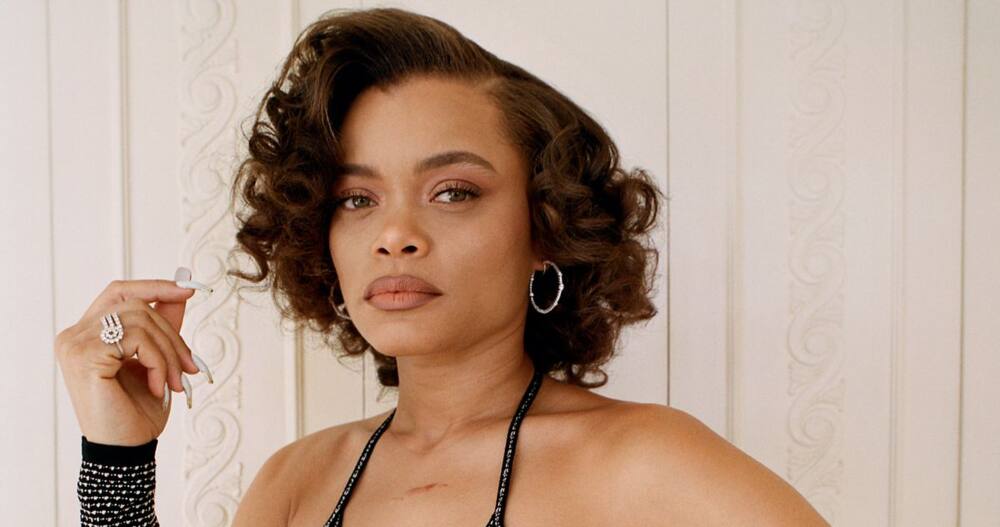 After her education, she had numerous jobs to earn a living. She even worked as a child entertainer to make something to sustain herself. Luckily, she met Steve Wonder, who introduced her to music. They worked together, and her performance thrilled many, and she started to get traction in the music industry. On her side, she perfected her exceptional musical skills and always wanted to win the hearts of American music enthusiasts.
How did Andra Day get famous? In 2011, she signed a recording deal with Buskin Records before signing another one with Warner Brothers. While there, she recorded her debut studio album Cheers to the Fall. The album performed exceptionally, ranking 48th, 6th, and 3rd places on the US Billboard, US Hip Hop chart, and US R&B. It enabled her to become one of the most sought-after and influential music artists in America.
On August 2, 2015, she performed at the Special Olympics World Games closing ceremony alongside Carly Rae Jepsen and OAR. In October 2016, she launched her extended play titled Merry Christmas from Andra Day. Did Andra Day write Rise Up? Yes, When she wrote her Grammy-nominated hit Rise Up in 2015, she had no way of knowing that it would become an anthem of protest and empowerment.
In December 2016, she received the Powerhouse Award at the Billboard Women in Music event. On March 24, 2018, she performed with the Baltimore Children's Choir for the opening musical performance at the March for Our Lives rally in Washington.
Andra Day net worth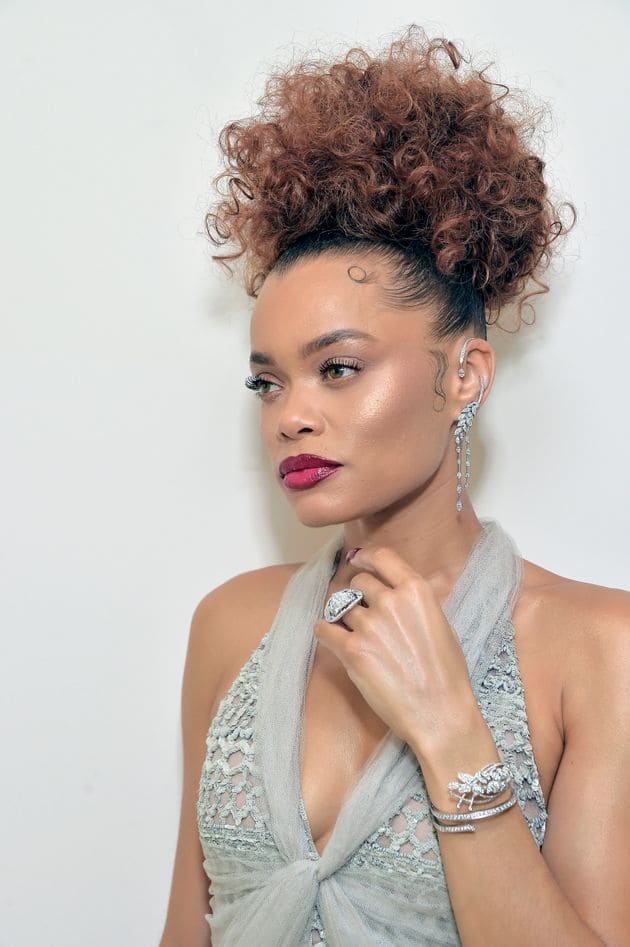 Despite growing up in a poor background, that did not deter her from working hard to achieve her dreams of pursuing a career in the professional music industry. Before she made it, she had to take up many jobs to support her family. Nevertheless, she made it, and now she boasts of a net worth totalling $4 million. She is still gaining fame across the United States and beyond.
Relationships
Is Andra Day married? No, she is currently single and is not seeing anyone. However, according to Whodatedwho, she has been in a relationship with her boyfriend, Don Bowie. Bowie is a professional Canadian high altitude climber.
Andra Day weight loss
The Golden Globe winner revealed that she lost 40 pounds to play jazz legend Billie Holiday. However, she was quick to say that losing weight did not make her feel any prettier. She loved her body the way it was, saying that being beautiful takes on so many different forms, in different times and depending on the nation. It is just about being confident, loving yourself, and understanding your value.
Above is all that you need to know about Andra Day's life and career. Known for her bouffant and red-stained lips, the singer and songwriter live her childhood dreams and take the music industry by storm.
READ ALSO: Moses Tembe age, children, wife, AKA interview response
Briefly.co.za reported about the bio of Moses Tembe. Who is Moses Tembe? He is a successful South African businessman with experience of more than 20 years. He sits on the board of several top companies and has won the Ithala Business and Investec Entrepreneur Awards.
Why is Moses Tembe in the public limelight? His life received a lot of public attention after his daughter, Anele Nelli Tembe, took her own life in April 2021. What happened to the daughter? How old is he? Get this info and much more in this article.
Source: Briefly News