Top 10 South African gospel songs ever
Are you a fan of South African gospel songs? Do you feel drawn closer to God when the right track plays and encourages you to worship God in spirit and truth? If this is you, then you probably know that South African gospel music is one of the best in the world. Artists tend to pour their hearts out for the Lord. While there are numerous hits that you could download and listen to, the following 10 tracks are a must have in your playlist. You will not be disappointed.

Whether you are thinking about South Africa praise songs download or are more inclined to their worship genre, you can be assured of a great moment before the Lord. When it comes down to gospel hits, the artists in South Africa go the extra mile for their God. It is actually safe to say that the Gospel music industry in South Africa is one of the leading industries in the whole of Africa considering how popular their numbers are. The lost below will help you get an experience of what it feels like worshiping and praising the creator, the South African way.
Top 10 Gospel songs in South Africa
With new South Africa gospel singers joining the industry each passing day, the pool of talented artists continues to grow. Some artists have been here for a long time thus seem to be dominating the scene. However, this is not to mean that new upcoming singers are to be downplayed. In fact, you may be surprised to find some of the best South Africa worship songs free mp3 download options are available for the new hits. Even so, these 10 songs are those that everyone in South Africa and beyond probably identifies with when gospel music comes to mind. They include:
1. Wahamba Nathi
Anyone in Africa or other parts of the world that loves South African Music knows Solly Mahlangu R best hit. Wahamba Nathi features among the best South African praise songs for a good reason. This number will get you dancing for the Lord. It is infectious and addictive like no other song. The hit done by the pastor in 2017 continues to be one of the most popular praise hits in South Africa. It is a hit that acknowledges the presence of God's goodness in our lives. The video will move you to dance for God. Listening to the number will make you reflect on the things that the good Lord does for all of us.
2. Our God is Awesome
Neville D feat. Khaya Mthethwa presents one of the best South African praise songs download choices that any ardent gospel fan should have in his or her collection. The number is all about proclamations of the different things that Jesus is in the lives of Christians. It is a praise tune that agrees with the many good things that Jesus is. You will be reminded that he is God and he is good. For this reason, there is every good reason to trust and give him praise. Indeed God is awesome.
3. Wenzile
Get entertained by one of the best gospel groups in South Africa as you dance to the Wenzile tune. Joyous Celebration sing their hearts out for the Lord for he has done it for them. The song which translates to 'He has done,' is a powerful hit that reminds you to be grateful for the good things God continues to do for you as his child. There is always a reason to praise and thank God in life. Wenzile is a good reminder of this. The faithfulness of God and his answered prayers should not be taken for granted. Praise him every chance you get.
4. Loliwe
Loliwe is a number that will encourage you to keep faith and remain faithful since the train of salvation is on its way. The tune has been well received in Africa and beyond. The artist is beautiful and has a great voice that she has dedicated to God. Every once in a while you need to be encouraged to keep working on your salvation even when it is hard and discouraging.
READ ALSO: J. Cole net worth 2019
Worship songs that will move you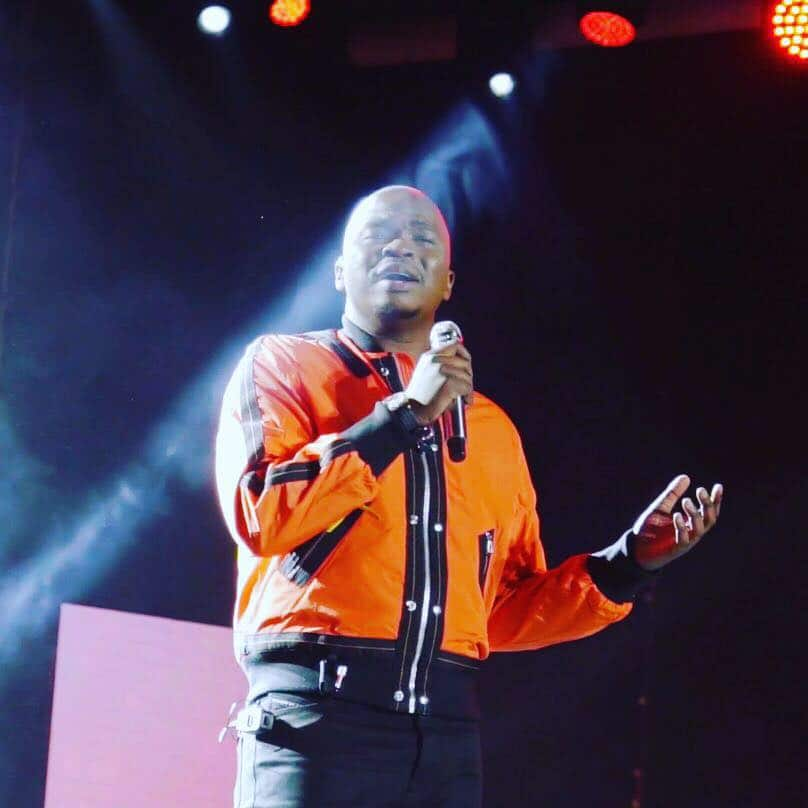 1. Lion of Judah
Lebo Sekgobela will help you get in the right mood for worship by singing along to this powerful worship number. Lion of Judah is a deep track that will get you emotional in a few minutes and drive you directly to prayers. If your intention is to break down before God and pray then this is a perfect choice. The anointed woman of God reminds us about the roar of the lion of Judah and questions all that listen to the melody if they are ready for its powerful roar. This is one of those powerful numbers that will make you question your relationship with God and challenge you to be a better Christian.
2. No Other God
This number by a physical and spiritual healer, Dr. Tumi, will take you to a world that only you can connect with your Lord. The powerful song acknowledges the sovereignty of God in a passionate manner. The singer and producer does not disappoint when it comes to helping you get closer to God. This powerful song is a tune of surrender. You will let yourself go before the Lord and show your true love and dedication to him. Sometimes all you need to do to access your breakthrough is to surrender to the one true God, and everything else will fall in place. The song has attracted close to 4 million views on YouTube, and the comments are encouraging. Lives have been changed, and people have been consoled through hard times with this powerful gospel truth.
3. This I Know - Ungizungezile
We Will Worship ft Khaya Mthethwa give all true worshipers a lifetime experience with this perfectly done song. The group continues to bless listeners with this and other powerful numbers because of their unique ability to mash varied genres into a classic style. The message in the song is one that most Christians appreciate the most, even more than the great voices of the artists. Drawn from the Bible: You have hedged me behind and before, And laid Your hand upon me." Ps 139:5, this continues to be a powerful and reflective gospel hit that will move you into worship and prayer. It is no wonder that the song has attracted over 3 million views.
4. Many Rivers to Cross
Let the Soweto Gospel Choir artists remind you of your journey as a Christian. It may not be an easy journey but it is worth it. Hurt and loneliness are just but temporary pains that you must withstand for the promise is sweet. This number will encourage you as a Christian to keep the faith and continue working hard on your faith as challenges are part of the journey. There is no giving up. In addition to that, the beautiful voices will console you in case you feel stressed and weary.
5. Ntate Kemang
Spirit Of Praise 6 feat. Dumi Mkokstad is a live performance that saw the coming together of great artists to worship the Lord. This is increasingly becoming a popular occurrence over time. The convergence of these artists leads to a beautiful creation, all for the glory of God.
6. Ndiza
The songstress Zahara reminds us to cry to God when we go astray as Christians. Things may not always be perfect. and that is why Zahara reminds us to always cry to God. Translating to, "I will come" this number has been well received since it was first released.
There may be numerous other South African gospel songs that you may have listened to. In case you want to have a great time praising or getting before the Lord in worship and prayer, consider the above songs. Bottom line is, finding a South African gospel song is not something you should be struggling with. Download, save and have a couple in your playlist for every time you want to uplift your spirit.
READ ALSO:
10 best Sinach songs 2018-2019
10 best Kurt Darren songs ever
Trending Musa songs 2019
Source: Briefly News