How to make Dombolo: the best recipe with pictures
Are you looking for a cooking guide on how to make Dombolo? Then worry not as we unveil our mouthwatering Dombolo recipe accompanied by amazing images to give you a clear picture of what to expect. Dombolo is a rare and prevalent South African treat yet not many people have mastered how to give it all the flavours. It is among the most cherished traditional South African dish better described as steamed bread. Several tribes including Zulu households frequently prepare Dombolo with different recipes, resulting in several variations. Even so, we have tasted most of them and successfully managed to come up with the most delicious and preferred Dombolo recipe.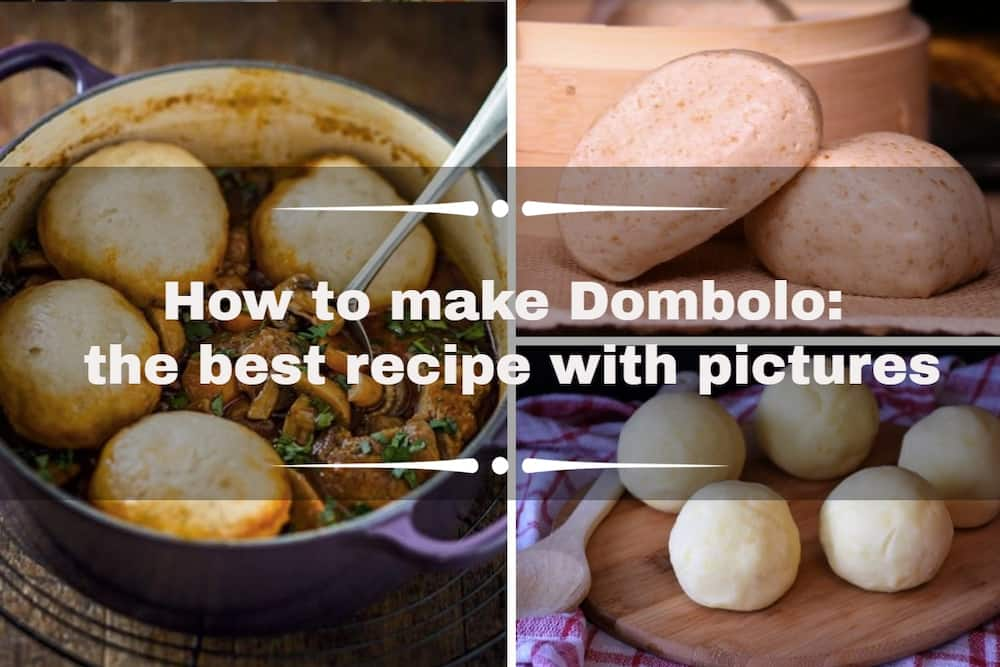 Dombolo, also called dumplings, remains a landmark cooking in traditional kitchens. While the treat is easy to prepare, Dombolo calls for a thorough understanding of its cooking methods to realize flowing tastes. By carefully following our ingredient lists and cooking directions, you will undoubtedly surprise yourself and your guests on how good Dombolo tastes. The recipe is a winner regardless of the occasion or cooking skills of those preparing it as long as they carefully follow all the cooking instructions. Dumplings are all-weather meals that are mostly served during the winter when a craving for some treats is at its highest.
How to make dumplings with yeast: step by step guide for preparing Dombolo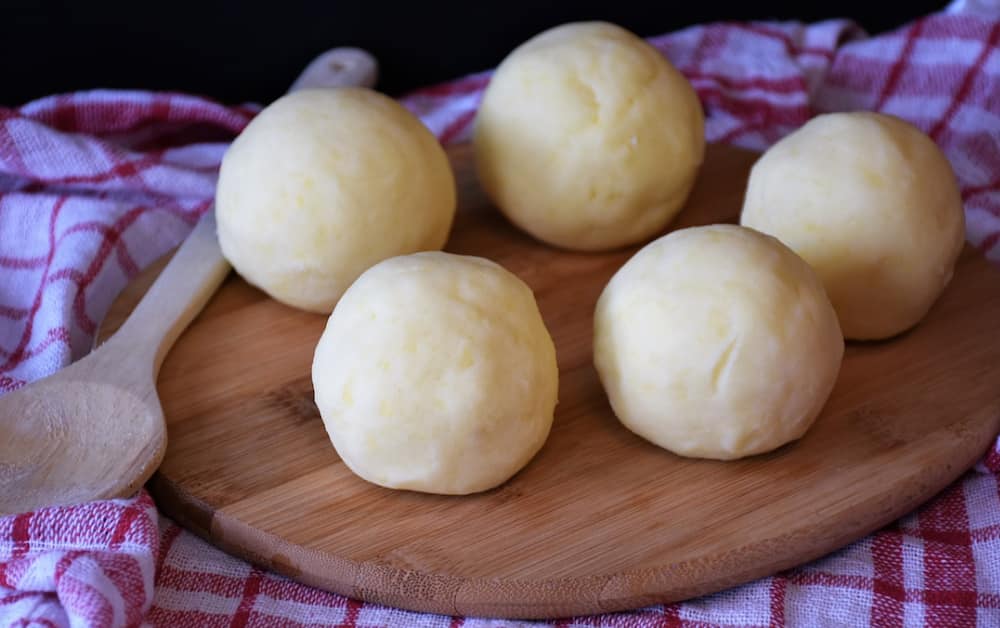 How long does it take to cook dumpling? Before embarking on the recipe, it is helpful to note that most Dombolo cooking takes up to 3 hours, but the wait is always worthwhile. Here is the best South African dumpling recipe.
Dumpling ingredients
125 grams of cake flour or Dombolo flour mix
1 teaspoon of instant dry yeast
125 grams of Mealie meal
1/2 teaspoon salt
4 teaspoon of sugar
250 ml of warm water
Dumpling cooking directions
Carefully sift the flour before adding the sugar, yeast, oregano, salt, and margarine among other dry ingredients in a large bowl. Make sure your hands are clean and thoroughly mix all these dry ingredients.
Now, add the warm water to the mixture and continue mixing to obtain a batter. Continue mixing for another 10 minutes to develop gluten. Knead continually to realize a soft and somehow sticky mass.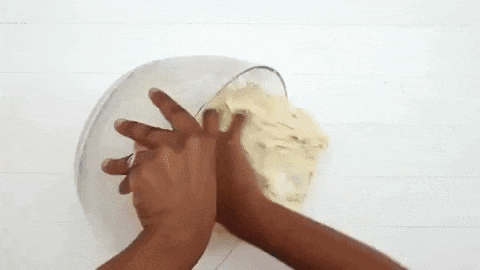 3. Let the dough rise while placed in a warm place for about an hour while covered. Pound it down and let it rise for the second time.
4. You can prepare Dombolo as steamed bread or in your favourite stew. Pick your desired direction to complete your cooking.
Non-steamed bread
Bring your favourite stew in the pot to a boil.
Gently place the batter droplets into the stew and cover the pot with a lid.
Let the droplets cook for about 30 minutes or until they are puffed up before serving.
Steamed bread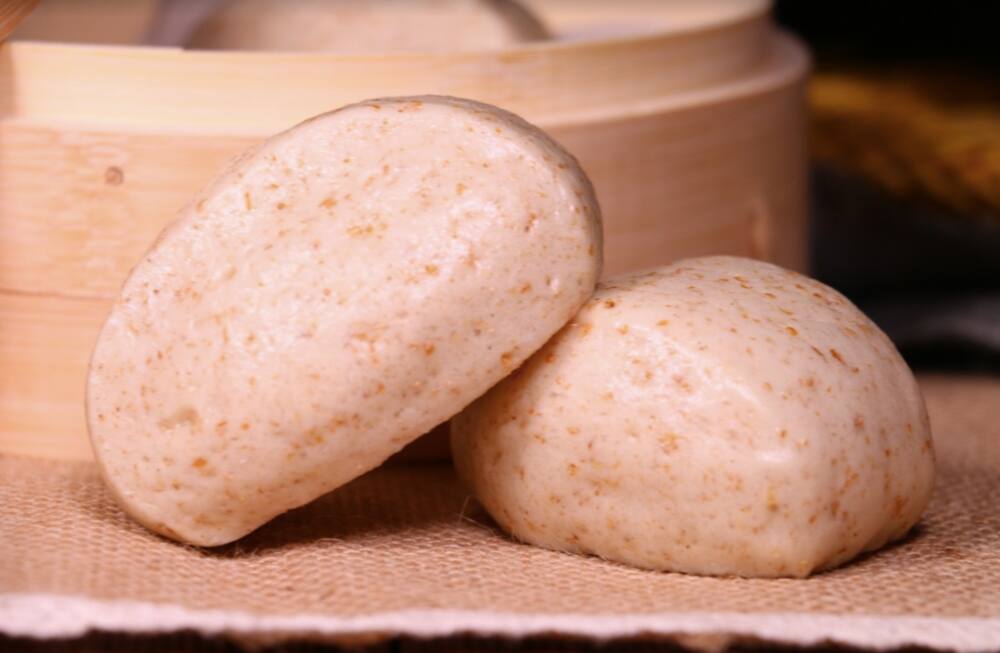 Use a low tech double boiler by acquiring a strong and clean plastic bag without perforations. A grocery bag is suitable for this application.
Place a spoonful of cooking oil inside the bag and carefully spread it around to prevent the dough from sticking to the plastic bag surface.
Place the dough inside the bag and tightly seal its ends to prevent the water from coming inside and instead allow the steam to come in. Remember that steam is crucial in the cooking of steamed bread process. Fill the pot with water, about a quarter of its volume, and do not fill it anymore, as this may risk the entry of excess water into the bag containing the dough.
Place the bag inside the water in a pot. Note that the bag should be floating on the water.
Bring the water to a boil and then place the lid over the pot to cook the bread with steam for up to an hour before removal. Keep filling the pot with water when necessary to supply sufficient steam for the cooking process.
Carefully remove the cooked bread from the bag before serving.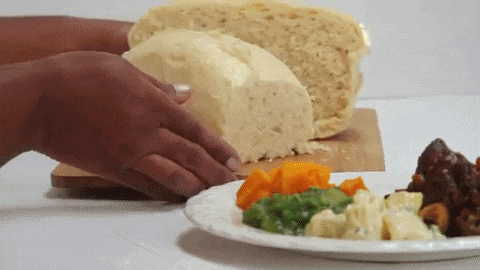 Beef and chicken curry is a traditional way of eating Dombolo for a mouthwatering experience. Placing the stew on bread adds in more flavours for better tastes. Alternatively, you can eat these bread dumpling as you would eat any other type of bread and still enjoy its great flavours. Interestingly, most South African people admit that Dombolo tastes great when taken plainly. Here are some amazing Dombolo images that show how you can eat the dish.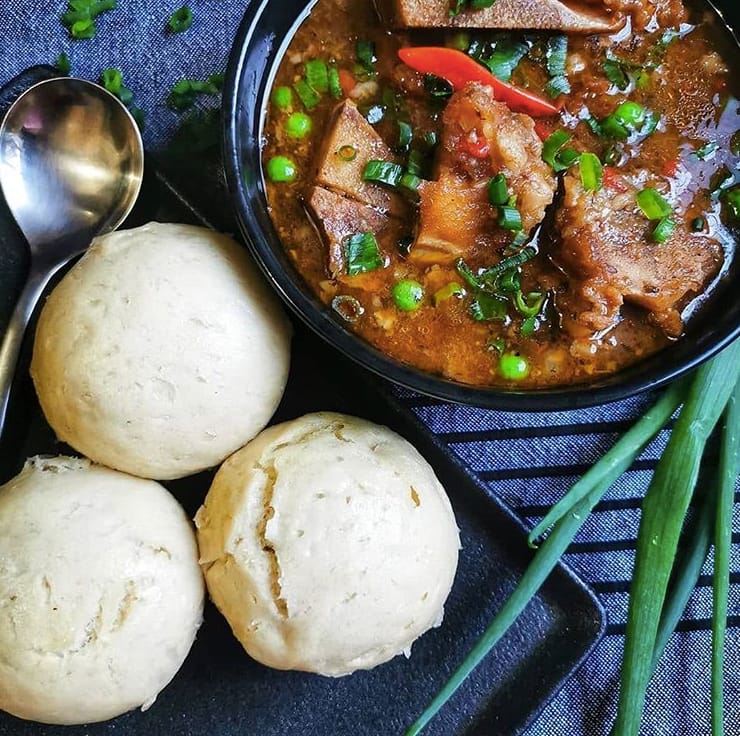 It is a great idea to eat dumplings with chicken.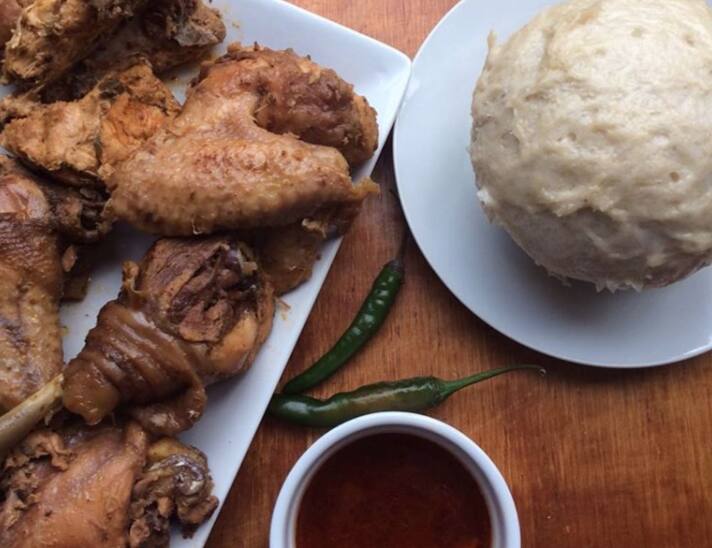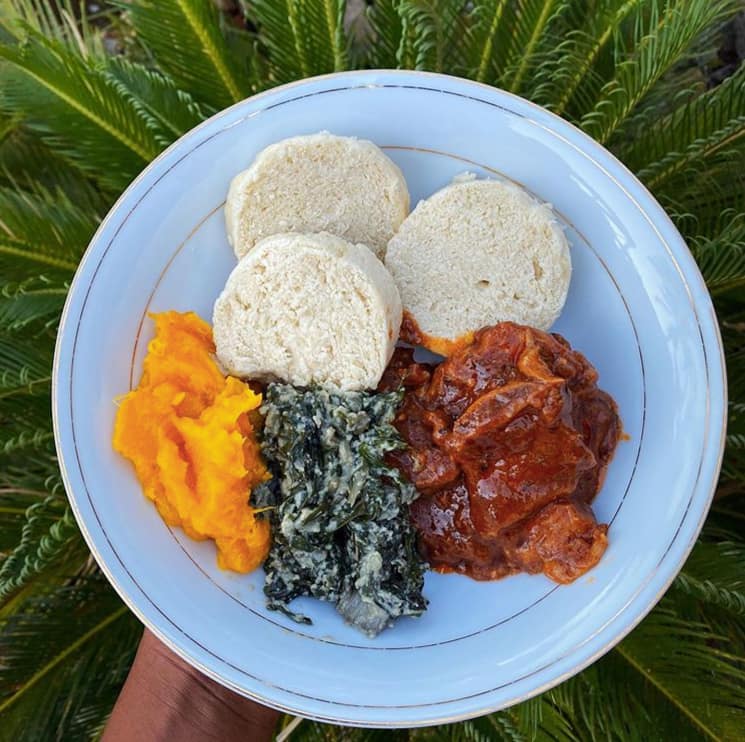 READ ALSO: 10 easy mince recipes South Africa
Dombolo is an unbeatable dish with a right blend of tastes that suitably accompany different meals for a good family meal. Our best recipe on how to make Dombolo comes easy but guarantees good tastes. Important to note is that when using clingwrap, cooking oil spray is necessary to prevent sticking. Also, you can play with the texture by varying mealie meal and cake flour ratios. You can as well prepare the dumplings with the cake flour on its own depending on your preferences. Happy cooking!
READ ALSO:
Best peppermint crisp tart recipe South Africa
How to make butternut soup
How to make Malva pudding sauce
How to make pap from scratch
5 easy and healthy chicken wrap recipes
Source: Briefly News