Sandile Shezi biography: net worth, foundation, wife (girlfriend), house, cars and instagram
Sandile Shezi is a famous name in South Africa. Most people associate him with the great breaks that he has had ever since he got into the Forex market. His story is one of a kind. It depicts his risk-taking nature. As a young boy, he ventured into the Forex market and has not looked back.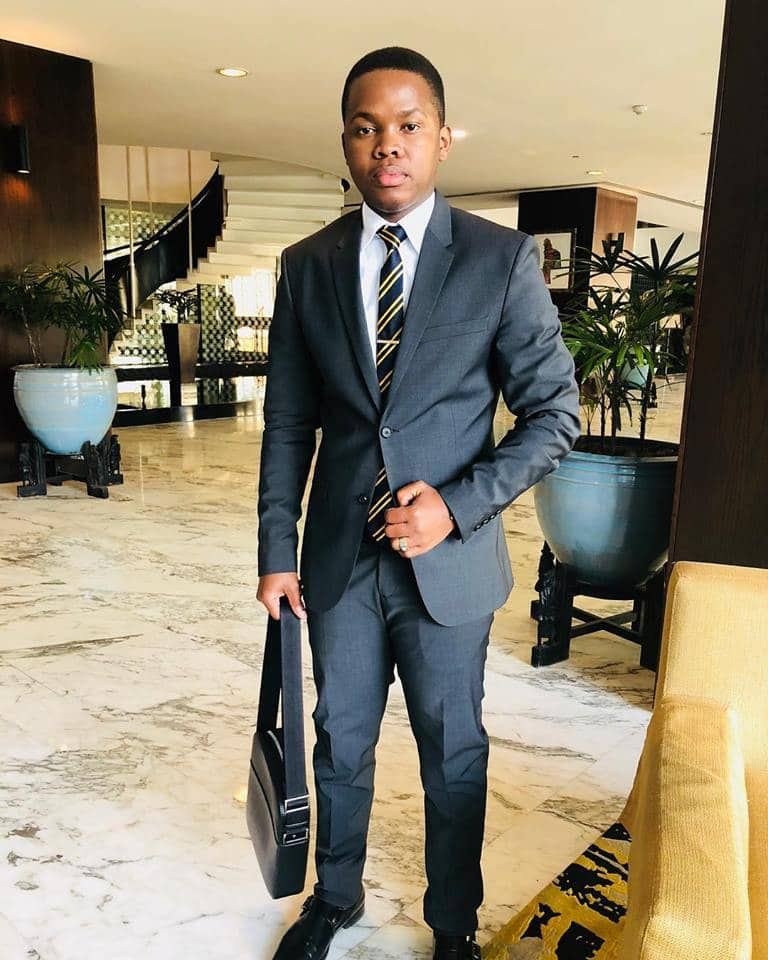 Sandile Shezi is among the youngest millionaires in South Africa. His rise to the top was not smooth. He had to take risks that would have otherwise changed his life. His decision to venture into the high-risk Forex market favored him. He is, in turn, giving back to society through an institution, the Global Forex Institute, which trains individuals on how to trade. He also has a foundation, the Sandile Shezi Foundation, which also gives back to the community. His area of focus is the country's unemployment rates. He believes that the Forex market is a good venture for South Africans.
Sandile Shezi biography
Sandile is among the youngest and yet most successful minds in South Africa. He became a millionaire at quite a young age, courtesy to the forex market. He is a risk taker since he chose to spend all the money that his friends had given him and traded in the high-risk Forex market. By doing that, he landed himself a fortune, that most people would have taken ages to have. Sandile Shezi's biography might have some of the little tips on how to make it in the Forex market.
How old is Sandile Shezi?
He looks young, and therefore most people are interested in knowing his age. Sandile Shezi's age is twenty-five.
Sandile Shezi education
Sandile Shezi is an alumnus of the Durban University of Technology. While in the university, Sandile pursued a National Diploma in Public Relations and Communication.
Sandile Shezi girlfriend
Recently, Sandile got the internet in suspense after he posted a picture of a beautiful lady. The caption on the picture spoke more of their relationship. It was a picture of Sandile Shezi's girlfriend.
Sandile Shezi career
Sandile realized his passion for trading at a very tender age. While he was in school, he would sell muffins and use the proceeds from his business to trade Forex. He understood the risks that came with the Forex market, but that did not stop him. The most precarious decision that he ever made was to use the money his friends gave as tuition fees, for trading. It is evident enough that Shezi was a risk-taker.
As a young rich man in the Forex market, Shezi had someone that he looked up to. his mentor was George Van der Riet. George Van der Riet had been in the Forex market for more than fifteen years. Sandile, therefore, opted to partner with him and gave rise to the Global Forex Institute.
READ ALSO: Who is Vusi Thembekwayo wife?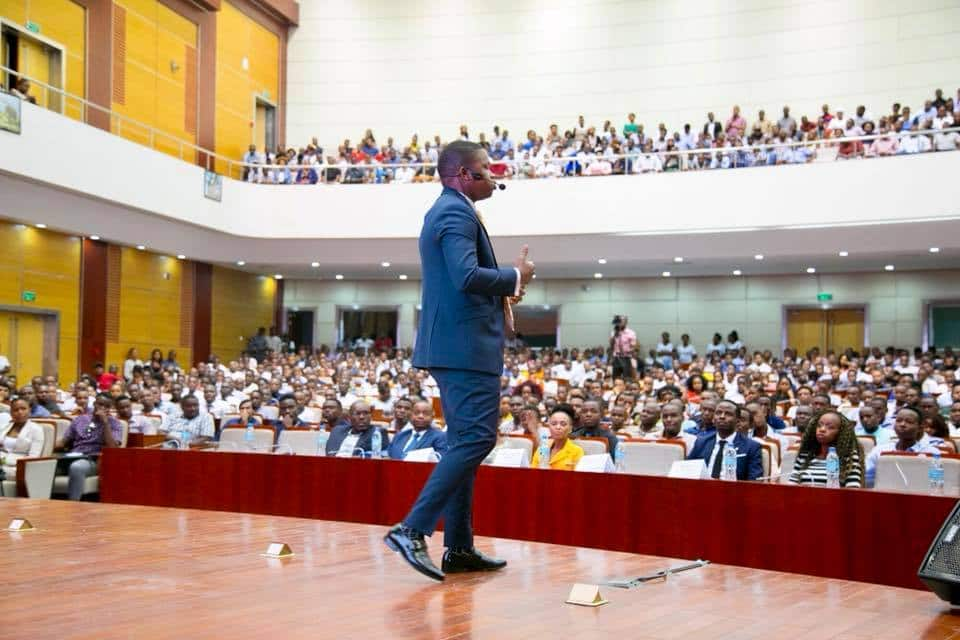 Global Forex Institute came up to serve as a substitute for the rates of unemployment that were continually rising. Apart from that, it also aimed at creating an environment that would have an aspect of financial freedom.
As an institution Global Forex Institution equips learners with the right knowledge that is required for Forex trading. The institution has picked up so well, and so far, it has handled more than ten thousand students. It also boasts of producing students who are making it in the Forex market.
One thing that makes Global Forex Institute one of a kind is the fact that it offers seminars across the country. Another thing that makes it even more convenient is that these seminars are free of charge. If you are interested in learning how to trade in forex, you can opt to attend workshops in any of these places:
Johannesburg
Durban
Cape Town
Pretoria
Port Elizabeth
Richards Bay
For the institution's advanced training, Sandile and George came up with a course that learners use while studying. The learners that went through Global Institute have given good reviews about the school and see a great future in the Forex market.
READ ALSO: Robert McBride age, wife, parents, book, qualifications, current job, IPID, profile
Sandile Shezi foundation
Sandile Shezi Foundation came into existence, mainly to help change the minds of the youths. It also aimed at improving the lives of the youths in Africa. The foundation has devoted focus on the value of Africa's education, health and wealth, with the critical focus of enabling Africans to take up the responsibility of building the nation.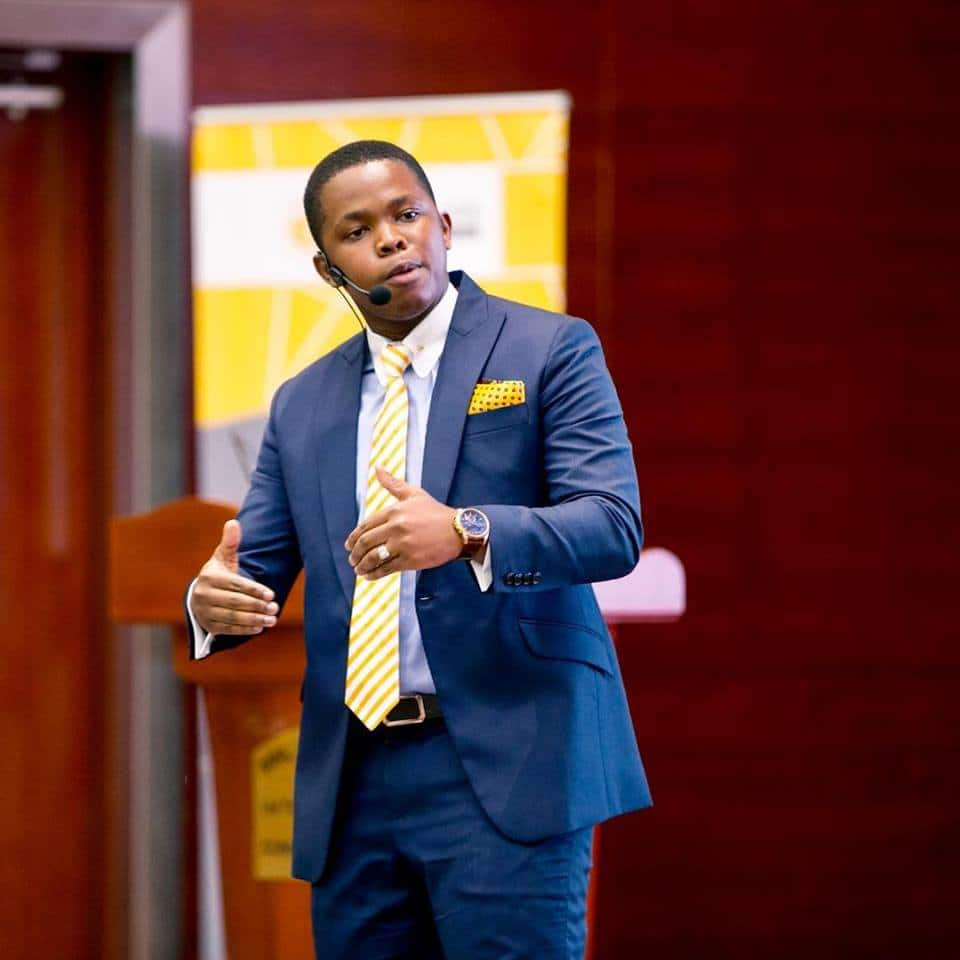 According to the foundation, education is one of the most crucial factors that influence the growth of a nation. Education is a fundamental unit that plays a vital role in society because a learned nation is well equipped in dealing with the other issues that the country may face.
The foundation, therefore, looks forward to enhancing education by sponsoring at least two thousand, five hundred students through full scholarships and bursaries by the year 2025.
The foundation also has an initiative, the Textbook Support Initiative. This enterprise aims to open up learners to the places that have better opportunities like the urban areas. This initiative runs under a Programme called the Foundation Rural and Township School Development Programme.
Health is the second area of concern in the Sandile Shezi Foundation. The foundation aims at promoting better well-being of the country, hence increased productivity in the country's economic sector. The Foundation has a set target of supporting more than two hundred and fifty thousand people by the year 2025. The strategy for attaining maximum support towards the health sector is through holding fully-funded health conferences and seminars. The conferences offer recovery, prevention, and general health care services.
READ ALSO: Ludwick Marishane biography: age, wife, dry bath, rise to success and Instagram
Sandile Shezi net worth
At twenty-five years of age, Sandile Shezi net worth is estimated to be $2.3 million.
Sandile Shezi did not have a smooth life as a young boy. He, however, was not the ordinary kind of a kid. He took a risk that would have otherwise changed his life. He made good out of it. What makes him an icon to reckon is his take on tackling the issue of unemployment in South Africa.
READ ALSO:
Africa's richest: 10 African billionaires and their nett worths
Kanye West reaches billionaire status, becoming richest man in hip-hop
Who is currently the richest woman in Africa?
Source: Briefly News