Andile Kamajola is a famous South African musician. He is a special gospel artist not only because he is currently one of the best in the industry, but because he has overcome it all. He has conquered both poverty and abuse. In fact, his life is a testimony of how far God can bring someone whose future seemed bleak.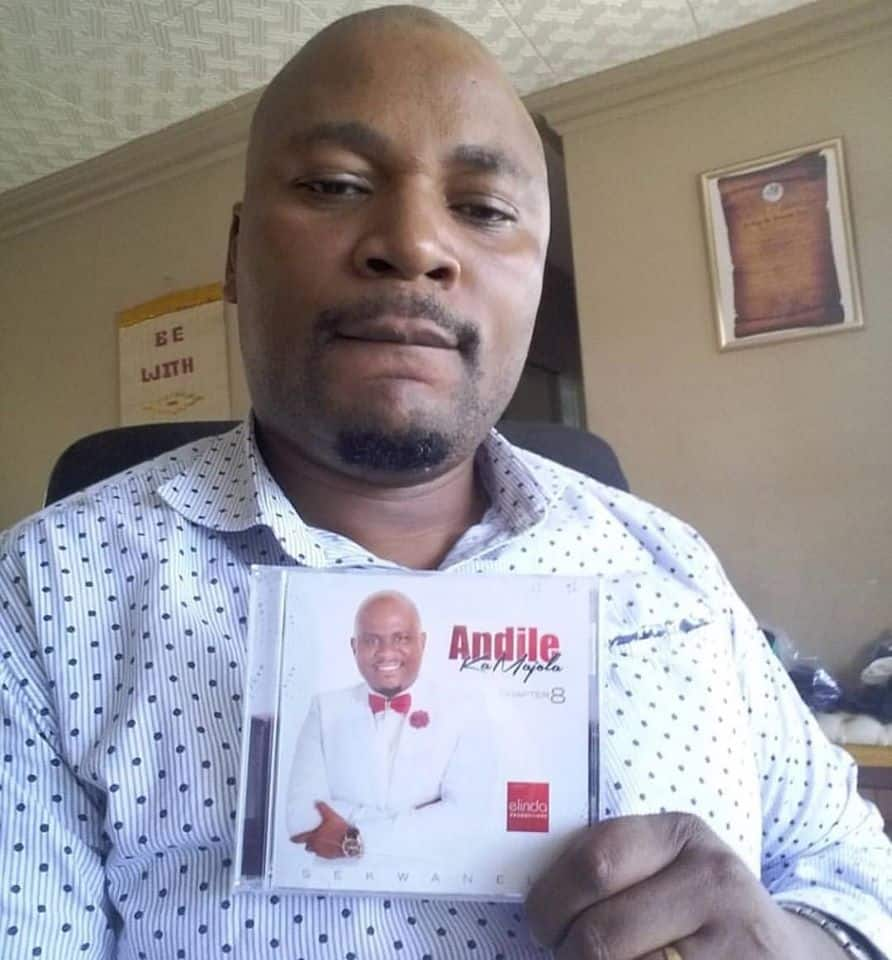 Many know him for his powerful and inspiring songs. However, there is so much more to the artist than meets the eyes. He is an achieved superstar that has braced the tough times in life to be where he is today. Read on to find out more about the star.
Andile Kamajola biography
Andile is from Durban, South Africa. He is a singer of the Elinda production label which is in charge of all his music. He is best known for singing both pop as well as soul music. What makes him stand out is the fact that he is capable of writing songs that translate to the daily life experiences that people around the globe can identify with.
His early life was rather difficult. His birthplace is Emakhabeleni village that is located in the midlands of Kwazulu-Natal. He grew without the love of parents who abandoned him in the care of his grandmother. Through it all though, he turned out to be a better person with a wife and family of his own.
Andile Kamajola age
The singer appears to be in his mid-years. His exact age is currently unknown as he has not shared it publicly yet.
Andile's marriage
Andile is married to Ntokozo Majola. Together, they have 2 girls and a boy.
READ ALSO: Chante Jantjies age, children, husband, parents, KTV, SABC and Instagram
Andile Kamajola songs and career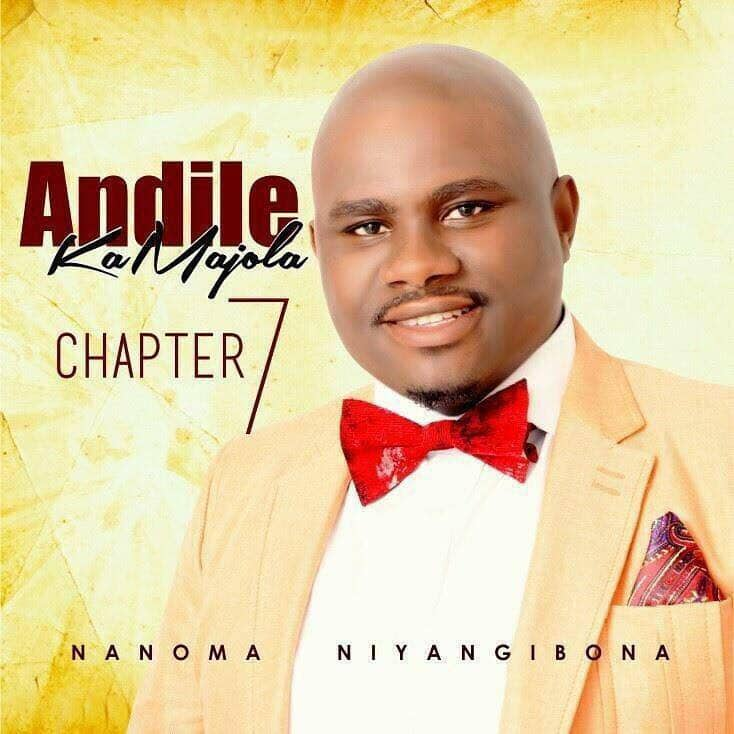 Kamajola has over a decade of experience in the music industry. He has been around for 15 years. He has also won several awards including 8 of which are Crown Gospel Awards. He is also known to be the founder of Durban's All Nations Cathedral International Church.
Some of his famous songs are in albums as described below.
Andile Kamajola Chapter 8
This album contains several uplifting and inspiring tracks. It was released in 2017 and has been doing great ever since. The songs are:
Ubani owayazi
Sekwanele
How Excellent Is Your Name
Umasengithandazile
Umusa
Ibandla ifa lakho
OMorena waMarena
We Shall Overcome
Awubazi ubuhlungu
Anginamahloni ngevangeli
Uthando lwakho
Lena ivela eMazulwini
Hlala enhlizweni yami
Bathende igazi lemvana
Nguwe
Udumo
Amen
One of the most popular tracks in the entire album is Andile Kamajola Sekwanele. The song has already gathered a lot of views on YouTube. One of his other great songs is the Andile Kamajola Nanoma Niyangibona from his Chapter 7 album. Needless to say, the artist is known for delivering some of the best hits of all time. It is not surprising that he is loved by many because of this.
Instagram and social media
You can always find the artist on his Instagram page. Follow his progress and know what he posts every time.
Awards and achievements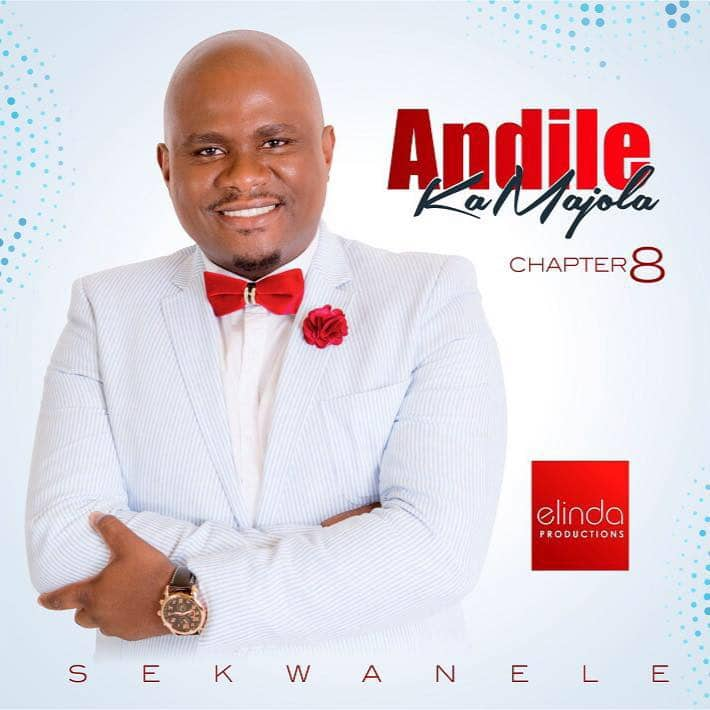 As mentioned earlier, Andile is an established minister of the gospel. He has amassed several accolades in line with this. Here are a few examples.
South African Music Award for Best Traditional Faith Music Album in 2018;
Gospel Crown Music Award from 2009 to 2013;
Gospel Achier Awards of 2013;
SAMA nominations in 2001, 2004, 2006, 2008, 2011 and 2014.
Andile Kamajola story
As one of the many artists that inspire listeners across South Africa and beyond, Andile has a heart-wrenching story. His life was not always rosy, especially when he was younger. He is one of the people that acknowledge the grace of God for where they are today.
Some time back, Andile talked to Drum magazine where he opened up about his difficult past. His narration revealed how his parents disappeared when he was just young. His grandmother was left to take care of him together with the other 4 siblings. Life was hard as he had to work in small gardens and vend fruits for a living. One time he was bitten by a dog and instead of using the R50 he was given for treatment, he chose to buy food for the family.
Despite the struggles and harsh life, Andile revealed that none of this pained as the abuse he suffered sometimes. The artist revealed that from time he was 10 years old to when he turned 15 years old, a neighbour repeatedly molested him. Even though the person bought food for them, Andile latter discovered the inappropriate things he did to him as molestation.
The man would make young Andile touch him inappropriately. Certain times he would wake up with wet pants having no idea as to what had happened. The ordeal traumatized him so much that he attempted to run away at one point. Despite having gone through all that, he says that he is a man of God and that he has forgiven the neighbour for having made him go through so much hurt and pain.
Andile Kamajola is one of the best musicians South Africans have had the privilege of listening to. His powerful story restores hope and encourages those struggling with issues. Indeed, anyone can overcome.
READ ALSO: