Focalistic bio, age, real name, girlfriend, family, pictures, songs, albums, Instagram, facts
It is not out of place for music lovers to have a favourite artist. Many people consider Focalistic as the most admired rapper in South Africa. Since 2017, he has been on the lips of many fans. The stylish rapper entertains his fans with a unique style which he calls Pina Tsa Ko Kasi. He has not stopped displaying his rap skills on stage and in the studios.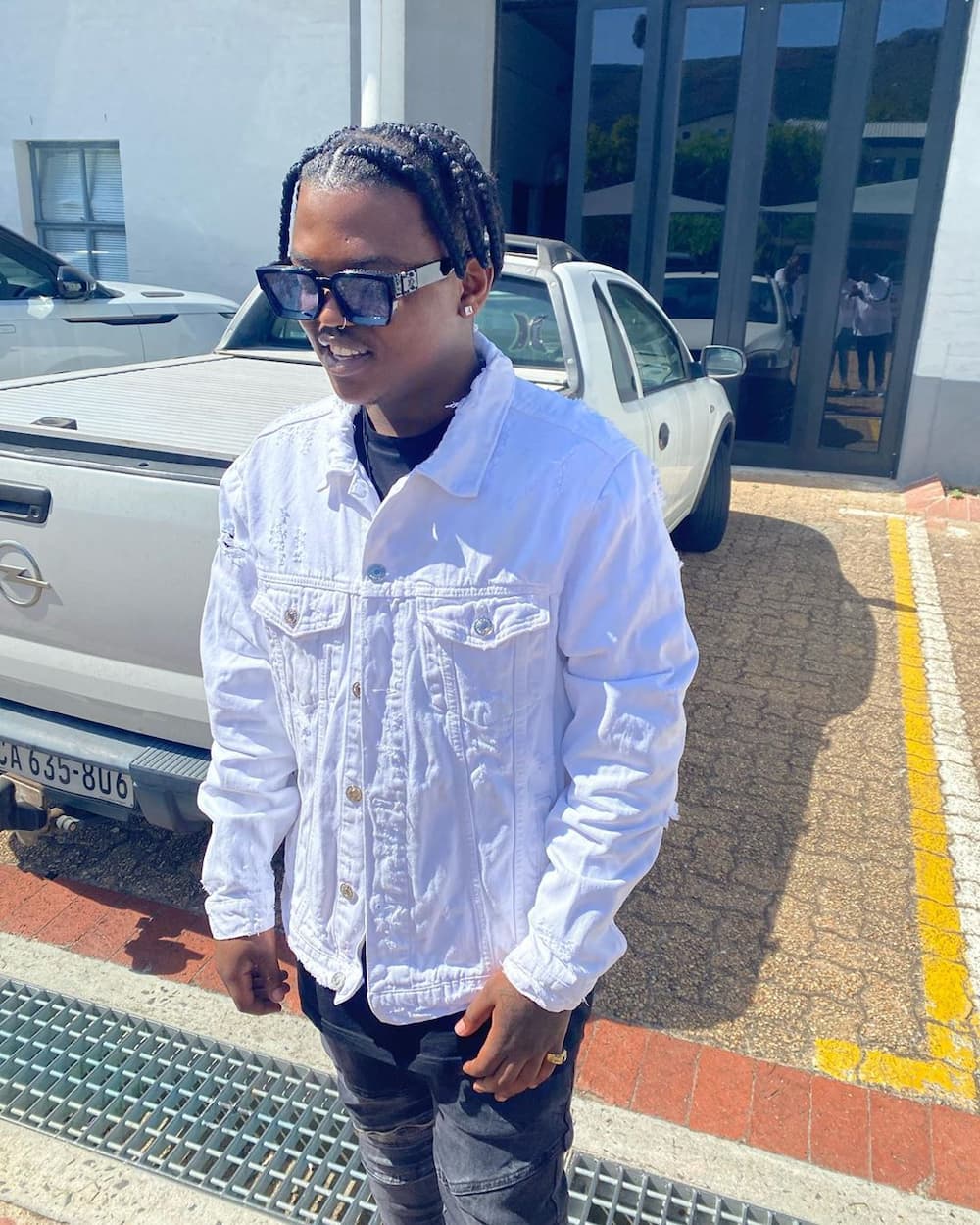 What is Focalistic real name? Only a few know him as Lethabo Sebetso. He is considered one of the best South African rappers in 2020. In the early stage of his life, he had an interest in another profession altogether. His passion for music was developed recently, and he has done many outstanding songs and beautiful collaborations with other artists so far.
Lethabo Sebetso profile summary
Full name: Lethabo Sebetso
Birthplace: Pretoria
Hometown: Pretoria
Profession: Rapper
Nationality: South African
Citizenship: South African
Background information on Lethabo Sebetso
The star rapper hails from Pretoria in South Africa, and although he was born and raised there, he later relocated to Midrand. The rapper refers to himself as Pitori Maradona. He was formerly a footballer before he started developing interest in rapping. He got the name, Maradona, during the time he was playing soccer. Additionally, he was known for releasing many hit tracks, which include Overload. The song recorded a massive success for the talented singer.
READ ALSO: All Emtee songs 2019-2020
The star rapper takes Lil Wayne as his inspiration to pursue a career in the rapping industry. He has made it clear that he wants to see himself in the nearest future as the most celebrated African rapper. He almost lost interest in music at the time he lost a large number of songs on his laptop. However, he did not allow that incident to deter him from pursuing his music goals.
The Focalistic Overload song was one of his great songs. Interestingly, he collaborated with CassperNyovest, which was much talked about in 2019. He was proud and happy that he made a move to feature him in his song back in 2017. Today, Cassper has endorsed him, and it is a big win for him.
The young rapper is a graduate of the University of Pretoria, where he majored in Political Science. However, he said in his interview with Speedsta that the degree was only to fulfil his mum's dream for him as making music has always been his desire.
How old is Focalistic?
Unfortunately, there is no accurate record of his age at the moment.
READ ALSO: Top trending YouTube music videos South Africa for January 2020
What is Focalistic real name?
Many of his fans do not know his legal name, which is Lethabo Sebetso. This is because he has taken his stage name over his real name.
Sebetso's songs
The Pretoria singer has made a significant impact on the music industry within the few years in which he appeared on the screen. With many top songs and features, he is a hotshot in the music world. While some songs were personally released by him, some were done in collaboration with other artists. Below are some of the Focalistic songs: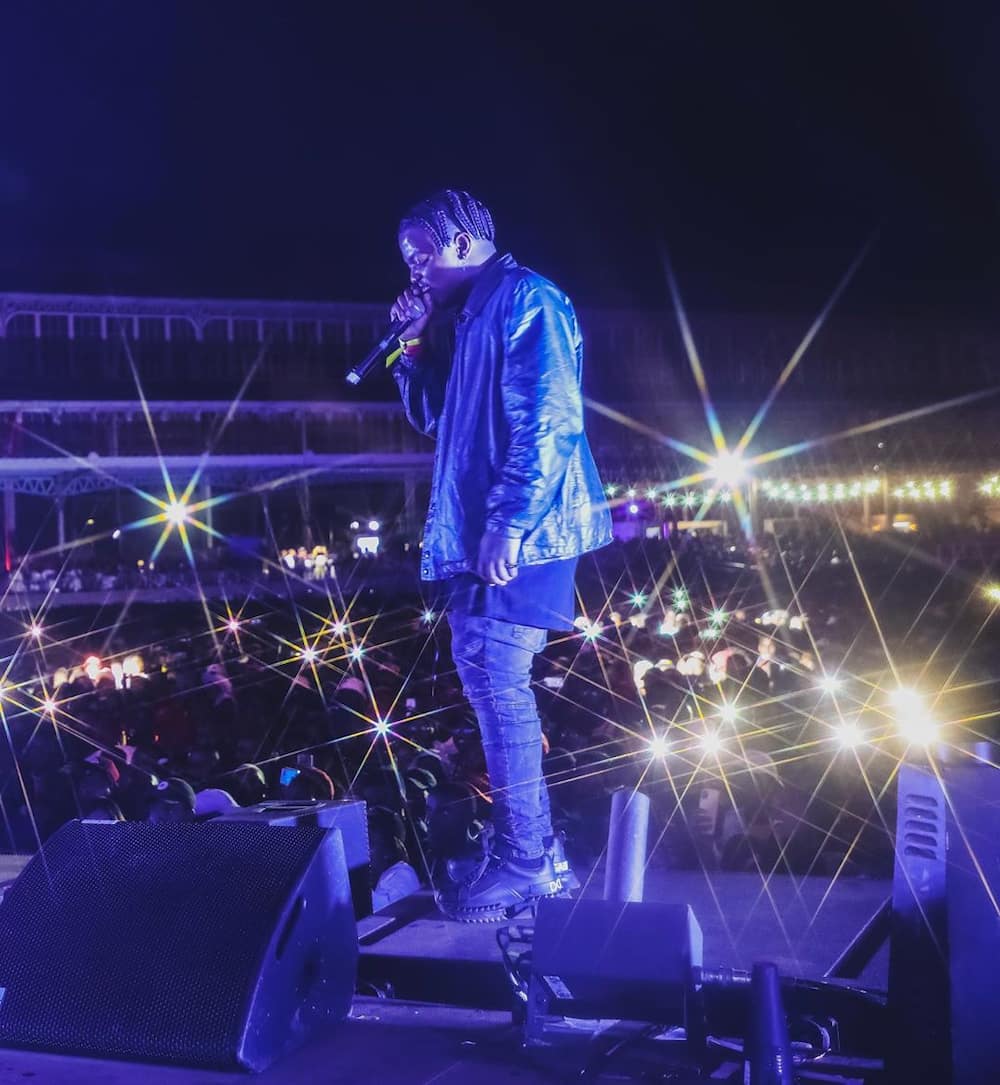 Phoyisa
Major League & Senzo Afrika – Taxi Driver ft. Focalistic
Tshego – Together Ft. Focalistic
Klippa ft. Emtee
Touchline – Quantum Ft. Focalistic
KamoMphela – Punisher Ft. Focalistic
Major League ft Focalistic – Ase Trap Ke Pina Tsa Ko Kasi EP
Never Know Ft. Cassper Nyovest
K-Zaka – Ngiyakhubula Ft. Focalistic
100 Klipa (featuring Emtee)
Major League ft. Cassper Nyovest & Focalistic – Skhaftin
TumzaD'kota&Abidoza – Manyonyoba Ft. Focalistic & Major League
SheshaGeza Beats
Major League & Focalistic – Jezabel Ft. Senzo Afrika & Abidoza
Eketle Pele
TTGO – Got 'Em Ft. Focalistic
His Instagram | photos
On his Instagram page, the South African born has more than 144 thousand followers. He keeps them entertained with his posts, including photos of where he performs on stage. You can also follow him through his username, @focalistic, to get more updates on the young artiste.
It is always amazing when people move from nowhere to prominence. Focalistic had his interest channelled towards another endeavour, and today, that decision to take up music has paid him off. He is one of the rap stars to watch out for in South Africa. Interestingly, he has gone ahead of many before him, while some new stars look up to him for inspiration.
READ ALSO:
Full story of Ladysmith Black Mambazo members: where are they today?
Kenny Kunene bio, family, education, businesses, house, cars, net worth
Zinhle Ngwenya bio, family, wedding, advocate, car, profile
Source: Briefly News