Who is Costa Titch? Songs, age, family, net worth, parents
Costa Titch entered the entertainment industry as a dancer, but over time, he metamorphosed and registered himself as a talented rapper in music lovers' minds in South Africa. His love for music growing up made him who he was until death claimed his life.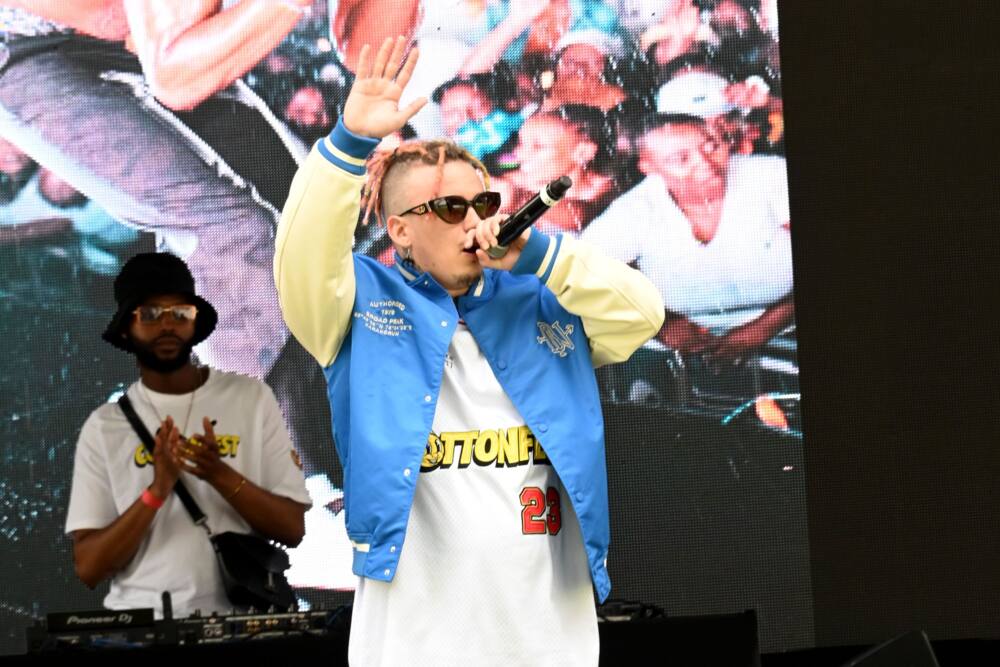 When he released Nkalakatha and Phezulu, which featured rap diva Boity, Costa Titch won many music lovers' hearts as the songs went viral. He also released top-notch visuals, proving his talent as a dancer and rapper.
Profile summary
| | |
| --- | --- |
| Full name | Costa Tsobanoglou |
| Nickname | Costa Titch |
| Gender | Male |
| Age | 27 years (as of 2023) |
| Place of birth | Nelspruit Mpumalanga, South Africa |
| Current residence | Johannesburg, South Africa |
| Nationality | South African |
| Ethnicity | White |
| Religion | Christianity |
| Sexuality | Straight |
| Hair colour | Black |
| Eye colour | Black |
| Relationship status | Single |
| Profession | Rapper, songwriter, and dancer |
| Net worth | $200,000 |
| Instagram | @costatitch |
Who is Costa Titch?
Costa was a super-talented rapper and songwriter in South Africa. He was born in Nelspruit Mpumalanga, South Africa, with the birth name Costa Tsobanoglou.
Costa Titch's family
Little is known about Costa Titch's parents and siblings, but the rapper often shared how his mother impacted his music career. He once noted his mother's advice to him while growing up that the friends he kept would influence his success in life.
How old is Costa Titch?
Costa Titch's age was 28 years at the time of his death. The day and month of birth are not made public. It is only known that he was born in 1995.
Is Costa Titch white or coloured?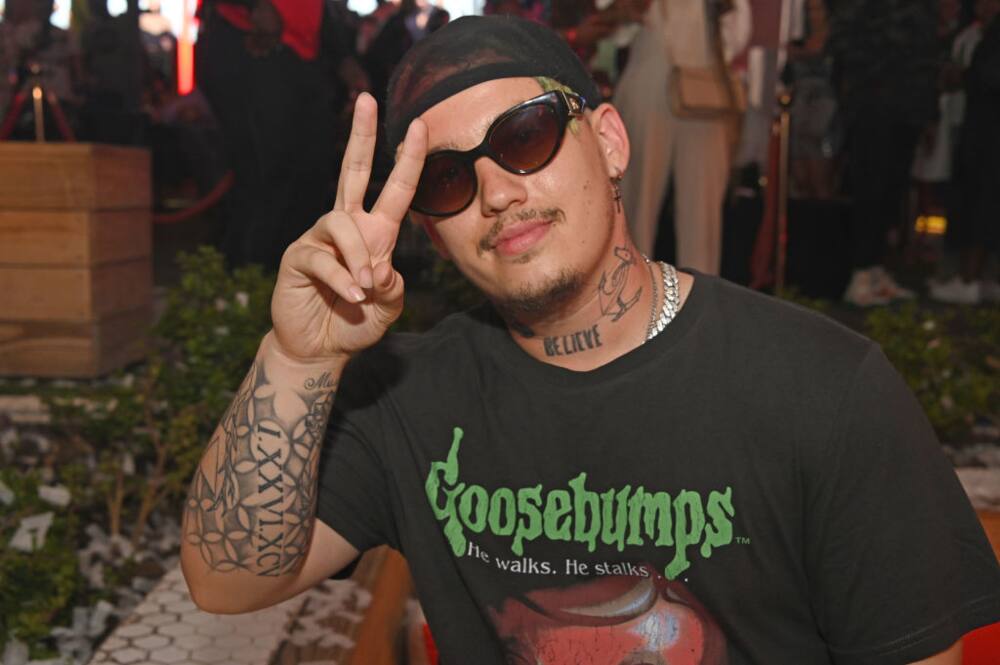 Costa Titch's ethnicity was one of the things fans have been curious to know about. Although little is known about it, the rapper was often called the "white guy who raps in isiZulu."
What is Costa Titch's home language?
During an interview session, Costa shared how he had always loved South African languages and how he was forced to do Afrikaans at school even though his choice language was Swati. He further explained that he decided to make hip-hop music in Zulu since "English is not on" in South Africa.
Early career
Costa became a successful rapper with significant acceptance in the entertainment industry. After he developed an interest in entertainment when he was younger, he chose the dance path and did it as a hobby.
Later, he began to take it seriously with his best friend, Benny Chill, when he was about 15. He later relocated to Johannesburg in 2014 after matric to pick up dancing as a career.
He joined the New Age Steez dance crew, with Tumi Tladi and Phantom Steeze as team members. He went international, and during the Hip Hop International Dance Competition, he took the 14th position with his team. While sharing his dancing experience at some point, he said:
I was a very versatile dancer. Hip-hop was the main style, but within a whole bunch of corporate gigs, I'd done contemporary and other works. I could basically do it all. The only thing I can't do was ballet.
In the process, he started getting choreography jobs with an increased fan base in the industry. However, his rapping skills began to gather momentum. Interestingly, he has leveraged his rapping skills and created a style for himself, which everyone now reckons with.
Career progression
When Costa came into the rap scene, he had the privilege of working with notable rappers like Cassper Nyovesrt. Making the transition from dancing to rapping was not easy for him, but he knew his passion lay more within the artist than the dance industry.
From there, he started making music full-time and often claimed to be one of African trap music's pioneers. After Costa released Activate, it became a hit song and shot the star rapper into the limelight.
As a multi-talented artist, Costa Titch's rap beat is traditionally a trap subgenre of hip-hop music with high-energy drum samples. More so, his use of Isizulu lines in his raps made him a trend among traditional music lovers.
At the same time, it made him influence other artists in the genre. He did a closing performance at the DSTV Mzansi Viewers Choice Awards with big names, including DJ Cleo, Phantom Steeze, and the Eskhaleni team. Since he started making music, he released a few songs, some of which are hit songs.
Costa Titch's albums and songs
The touch of excellence in Titch's songs is amazing. As a talented music maker, he won the heart of many music lovers in the country. Since he stepped into the music entertainment industry, he released different albums, including the following:
For Real Trappers Only
OMWTFYB
Wonderland EP
Gqom Land
Fallen Kings
Moreover, his collaborative efforts with other top artists in the industry were greeted with significant success. So far, the following is a list of some of Costa Titch's songs released:
| | |
| --- | --- |
| Year | Song title |
| 2022 | Goat |
| 2022 | Just Do It |
| 2022 | Bula Sekele |
| 2022 | Maitama |
| 2022 | Kamo Mphela |
| 2022 | Superstar |
| 2022 | TBH |
| 2022 | Bula Boot |
| 2022 | Inside |
| 2022 | Out Like A Light |
| 2022 | NGITHI LO |
| 2022 | Big Flexa |
| 2022 | Azul '22 |
| 2022 | Ma Gang |
| 2021 | Super Soft |
| 2021 | Work |
| 2021 | Nomakanjani |
| 2021 | Uthini |
| 2021 | Big Deal |
| 2021 | Static |
| 2021 | Yizo Yizo |
| 2021 | Monate C |
| 2020 | Areyeng |
| 2020 | Nkalakatha |
| 2020 | Blessings |
| 2020 | Wag 'N Bietjie |
| 2020 | Durban Poison |
| 2020 | Made in Africa |
| 2020 | Great |
Who is Costa Titch's girlfriend?
The singer did not reveal who his girlfriend or spouse is. He also did not reveal details about his past relationship.
Is Costa Titch alive?
No, he passed away. The iconic rapper reportedly collapsed while performing on stage in front of fans at the Ultra Music Festival at the Nasrec Expo Centre in Johannesburg. Social media footage revealed that he stumbled and fell to the ground before he was helped to his feet.
Nevertheless, he continued his performance and finished his track a few seconds later before he fell for a second time. The unfortunate incident happened on 11 March 2023 before he later died in hospital.
IOL reports that the reason behind the death of the rapper, who has passed away, is currently unknown. However, there are indications that the flashing lights on the stage may have caused the seizures that led to his death.
The article states that Costa Titch had a history of experiencing seizures, and he reportedly suffered one during a performance.
His family thanked emergency responders and the people who came to the rapper's aid after he collapsed on stage. The Tsobanoglous asked the public to keep them in their prayer as they deal with the loss of Costa.
What was Costa Titch's net worth?
According to Wiki South Africa, Costa Titch's net worth is estimated at $200,000. His major source of income was from producing music, writing songs and entertaining fans during events.
Costa Titch is one of the fast-rising artists in South Africa today. Though challenging, his transition from dancing to rapping has contributed to his industry fame. He was one of the few MCs in the game-changing face of rap, making the Afro-trap genre popular.
READ ALSO: Who is Jordan Houghton, Israel Houghton's child? Facts about the Gospel singers family
Briefly.co.za recently published an article about Jordan Houghton. Houghton is well-known internationally as a prolific gospel singer. He is a singer and songwriter specialising in gospel music.
He is known for his incredible voice and songs, full of inspiration and message. He appeared on the singing competition show American Idol season 3 but kept his personal life out of the spotlight.
Source: Briefly News