10 best winter vegetables South Africa to grow in winter
Did you know that South African's winter is one of the best seasons to get the best of your home garden or farm? Yes, it is! Forget the notion that the cold in winter is not suitable for crop farming. Winter vegetable farming extends the autumn harvest season while increasing and maintaining the crop harvest in early spring. Some of the typical winter vegetables range from Brussels Sprout to Kales.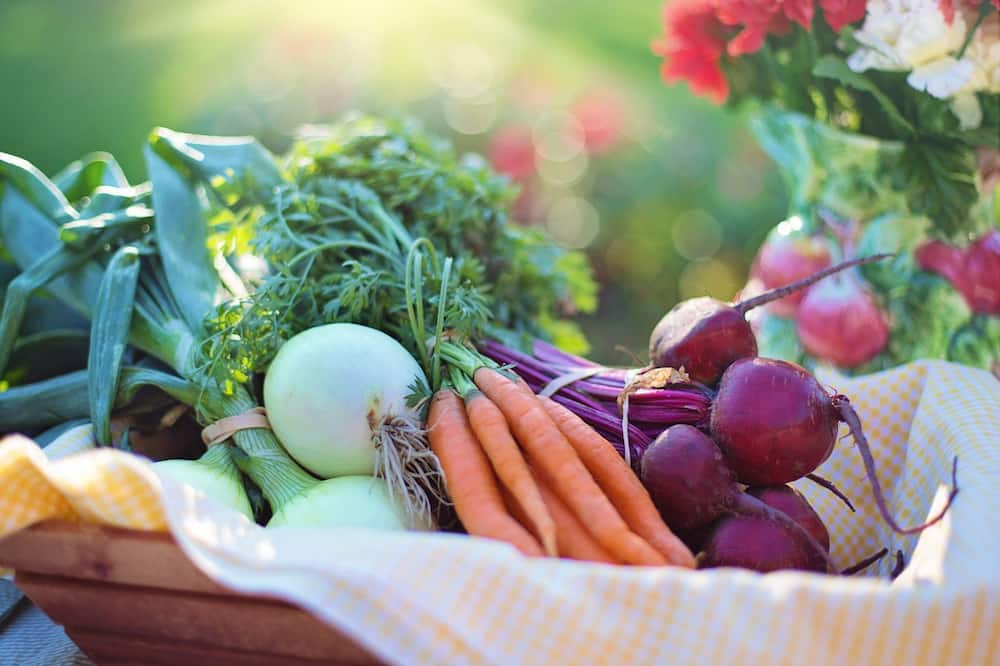 Such winter vegetable South Africa is used by well-organized farmers to ensure that they reap the best of their farms from spring to winter. It enables one to fill up the crop harvest and production periods of late spring and early summer. By effectively planting winter crops, your farm will have a continuous production until autumn. Then, you can repeat the cycle by venturing in the same or different winter crops based on your farming needs. This article introduces you to vegetable planting guide South Africa for assured harvesting.
READ ALSO: Winter fruit and veg: Make the most of these
Green onions
In case you are wondering about what vegetables to plant in winter in South Africa, why not start with onions. Green onions exist in different varieties. The best ones to grow during the winter are the "Scallions." This is a hardy green onion variety, which means that they greatly depend on soil fertility rather than the presiding environmental condition for growth. Given the long growing period, your scallions will still be undergrowth in spring and start being ready for harvest in the early summer.
In other words, you should carefully plan your gardens planting schedule so as not to interfere with your spring planting schedule. It is advisable to apply mulch on your onion plants to enhance their growth. Different onion varieties differ in relation to their color and flavor intensity. A good example is the "Onion First Early" that is common among most South African farms.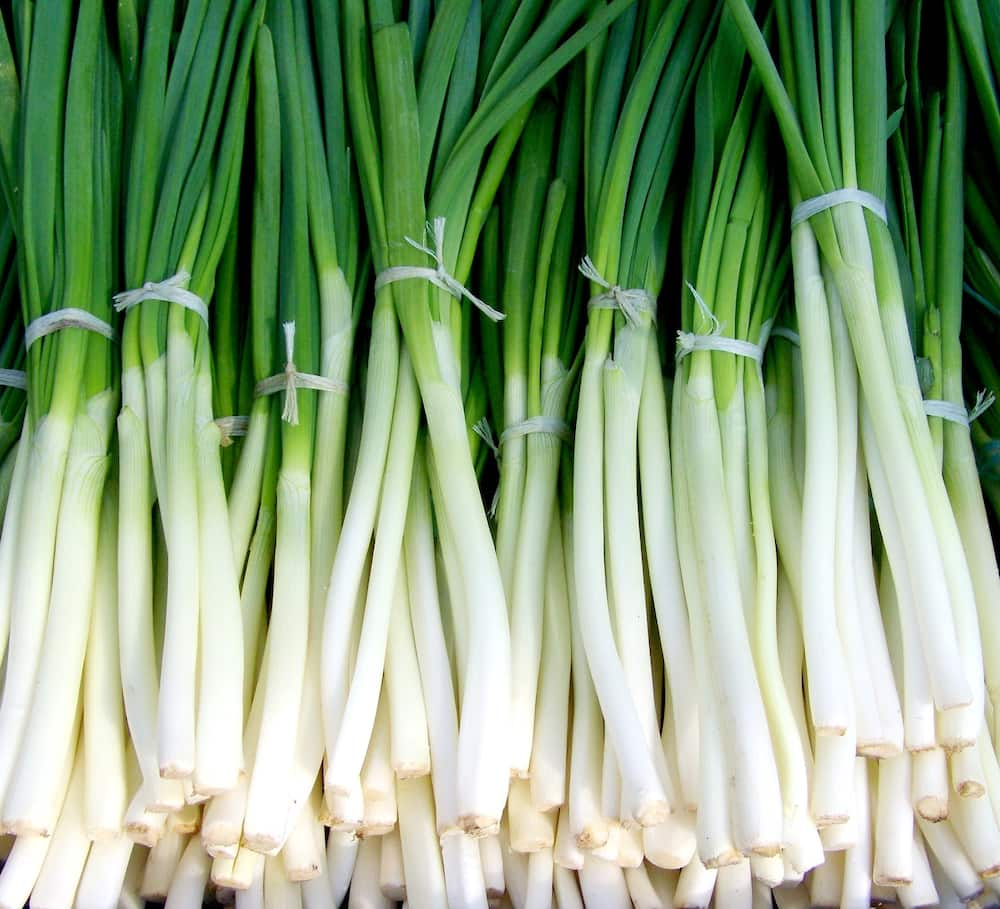 Garlic
Garlic is one of the easiest to plant winter vegetables. It shares various common traits with the scallion onion. For example, they tend to take a longer growing time. As a result, planting them in late autumn or early winter will take them the entire spring to mature. The garlic will be ready for harvest in early summer. Garlic also exists in different varieties.
If your taste buds cannot get enough of the garlic flavor, we recommend you the Chesnok Red garlic. This is due to its delicious taste and soft texture experienced in meals. As this winter approaches, make a research on your favorite type of garlic and plan for an effective harvest.
Peas
Green pea is one of the most nutritious spring vegetables that your farm can ever bear. For you to enjoy the nutrient benefit in the early spring, you have to consider planting peas in your garden as autumn wraps up. For efficient farming, ensure that you focus on the rounded variety of the available pea seeds. This is because the rounded array tends to be hardy to both environmental, soil, and crop disease.
A good example is the "Kelvedon Wonder peas. This is common among South African markets and tends to do very well in different regions. When it comes to nutrition, it tends to be one of the leading vegetables in the provision of vitamin C and starch. For a change from the norm, you can also try out the autumn Pea Meteor. Peas require a well-drained and a fertile farm for effective growth.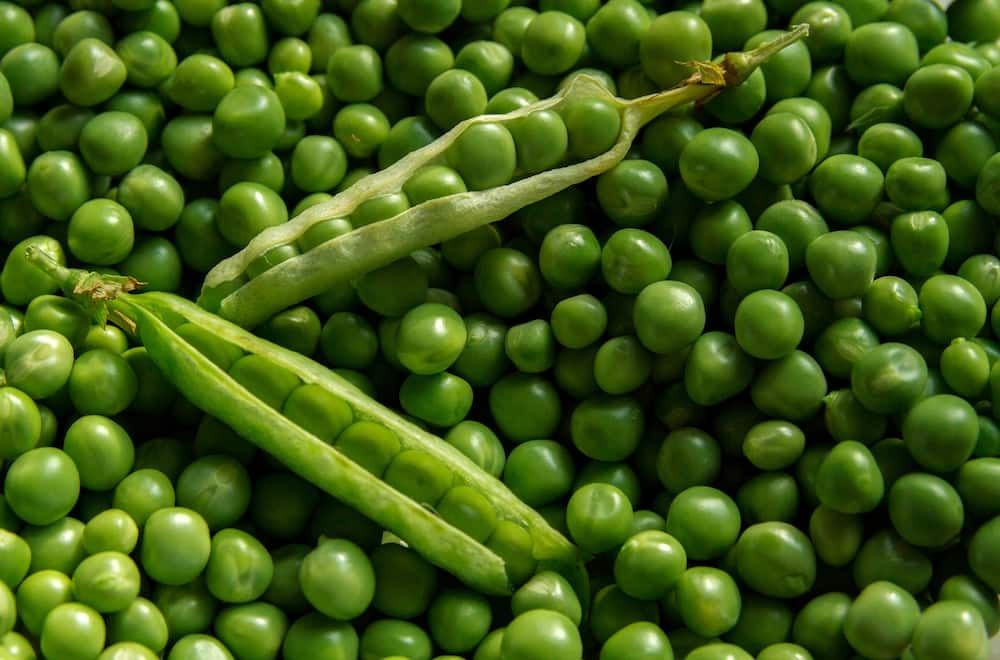 Spring onions
Spring onions grow rather faster when compared to its family members such as garlic and green onions. Due to this, timely planting of this vegetable guarantees the owner of the farm an early harvest at the end of the winter season. They make one of the best vegetables to include in winter given to their high nutritious value. While compared to green and scallions, they have a highly concentrated onion flavor.
Perpetual spinach
Perpetual spinach is a wonderful source of vitamin K in your home diet. One of its greatest advantages is that it grows very fast. As a result, you are ensured of harvesting its healthy leaves from season to season. Kale is also the answer to what vegetables to plant in summer in South Africa. An interesting fact is that you should keep vigil, as the growth of its flowers will make it a seed rather than a crop. Continuous removal of the flowers ensures the Perpetual Spinach production of fresh and nutritious leaves.
READ ALSO: 10 easy mince recipes South Africa
Broad beans
Provided that your land is fertile, planting them in mid-autumn could have you serving them in your meals by early to mid spring. Besides, the autumn ones reach maturity four weeks before the ones planted in the summer. They also have a high nutritious value including vitamin C, different groups of vitamin B, and strong antioxidants. Broad Beans leaves can also be plucked, cooked, and served for a tasty meal. One of the best thriving Broad Beans varieties to consider is the "Broad Bean Aquadulce Claudia."
Kale
Kale is an all season vegetable that you should consider planting in this coming winter. Its hardy traits enable it to do well in both cold and warm seasons. Its growth rate is highly dependent on soil fertility and soil moisture. Due to this, you need to apply adequate farm manure and water the soil frequently. You can either plant kale by sowing seeds or by transplanting kale seedlings. During planting, make sure that the spacing from a single kale seedling/seed to the other is about 30 to 40 cm apart. The spacing is also dependent on your farm size.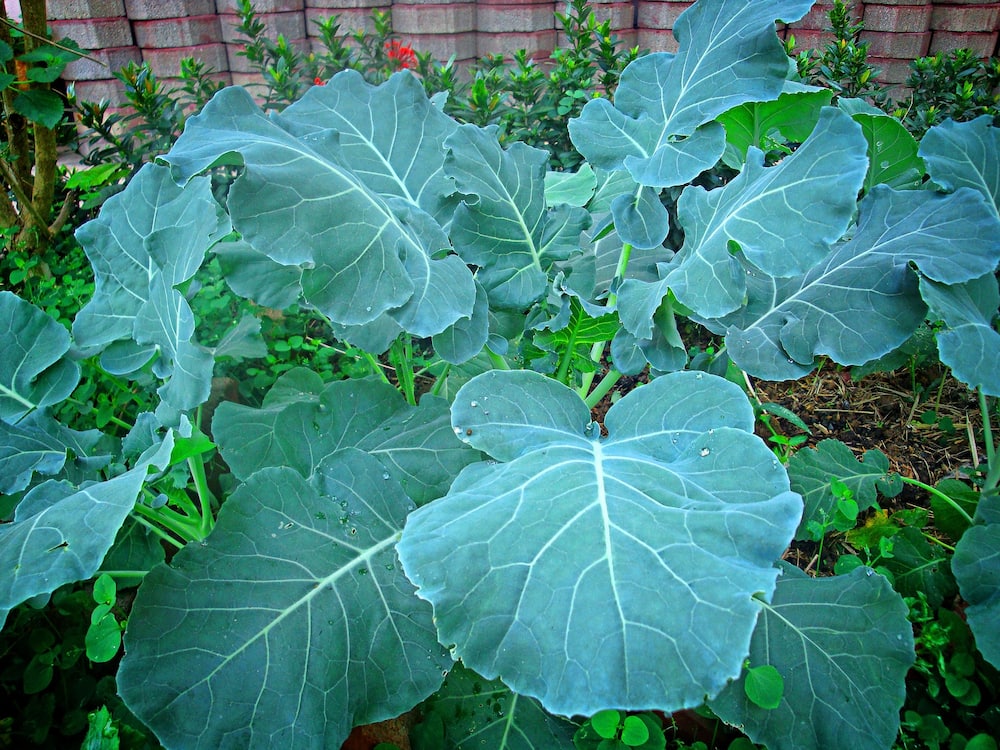 Kale seeds tend to germinate after 1 week to 8 days. The cold winter prevents the kale leaves from losing water. As a result, you will end up with healthy and juicy kale leaves. Maintaining a well-watered soil enables the kale to be more tansy and crispy when cooked. It is advisable to plant kale through direct seeds rather than transplanting seedlings. Kale seedlings are prone to suffer frost especially in the cold seasons.
Kale has many varieties. Curly-leaved kale tends to grow slower in the colder season. On the other hand, it tends to have a longer lifetime. In summer, you can replace the curly-leaved kale with the flat-leaved variety. A good kale variety to consider this coming winter is the "Chou Moullier Marrow Stem." Be wise, plant your kale as autumn comes to an end and enjoy your farm produce by mid-spring.
Thyme
Garden thyme is known for its extra touch of aroma. You should consider planting either the French thyme or the lemon thyme. These two varieties can survive in extreme weathers and soil conditions. You do not have to own a big farm in order to grow thyme. You can simply improvise or plant thyme on a vase. Thyme requires deep fertile soil and regular watering. Its hardy nature enables it to grow well even when planted indoors.
Apart from its culinary benefits, thyme can be planted as an ornamental vegetable. Its evergreen leaves will greatly complement your front yard. You can even go ahead and perfectly trim it to your satisfaction. Thyme adds great flavor to most roasted or simmered dishes. Thyme application in cooking ranges from flavoring meat, frying vegetables, making delicious soups, and many more. It is also considered among the winter vegetables South Africa to grow in greenhouses.
Salad leaves
You no longer have to wait for summer to enjoy your winter Salad. All you require is a little innovative mind. Since salad shoots are vulnerable to frost, you can add some protective mulch during germination. For people with greenhouses, salad leaves will do quite great this winter. Since salad is a cut-and-come again vegetable, you are assured of fresh salad leaves from spring to summer. Salad leaves exist in numerous varieties.
Some of the great salad varieties include Oriental Leaves, Lamb's Lettuce, and Winter Purslane. The advantage of planting salads is that you can determine the resulting flavor during harvest.
Green Pepper
Most green paper varieties are termed as frost intolerant. However, planting green paper in the middle of winter is a farming hack that you should consider. Since the shoots take about one and a half a week to germinate, the warmer spring will ensure they grow healthy. In other words, effective timing plays a major role in farming. This timing helps the shoots to germinate in the spring when the weather is more conducive.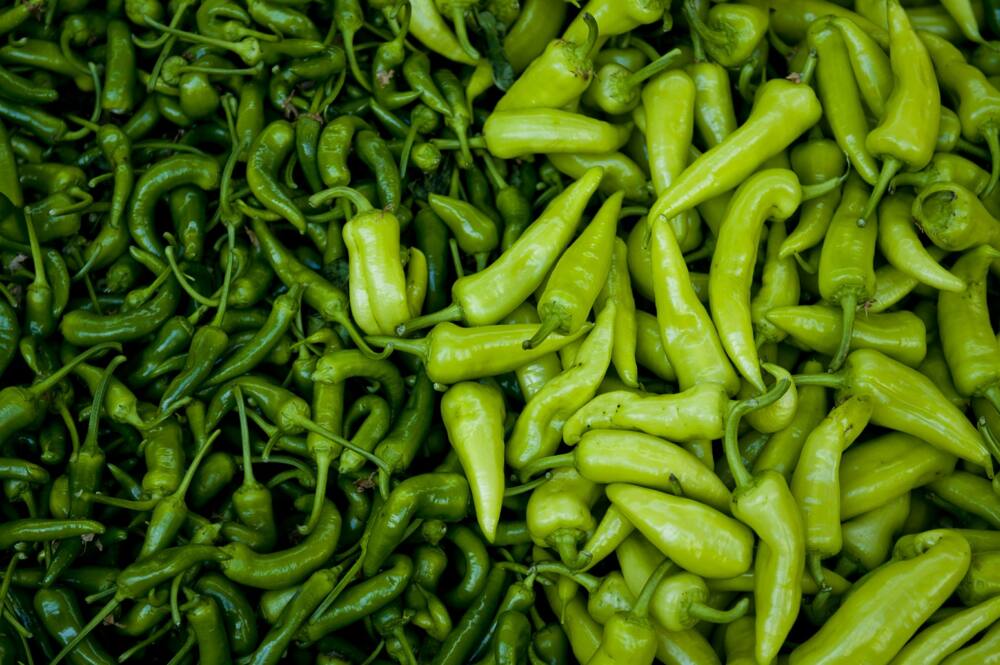 Green pepper seedlings require a well-tilled farm with deeply mixed compost. This can be substituted by manure. Space your seeds 12-18 inches apart. In every seed hole, place a single pepper seed. This is effective for an easy to cultivate and maintain pepper bush. Cover the seed with 1-11/2 inch of soil.
The above list is inclusive of some of the vegetables in demand in South Africa. You can never go wrong if you plant them for home use or commercial purposes. This rich list is also time specific. It enables any South African farming enthusiast to find the right vegetable to plant at the right season. It provides solutions to winter planting of vegetables. We hope that you have taken helpful notes as winter closely approaches.
READ ALSO: 5 best expresso recipes ever
Source: Briefly News