What you need to know before taking student loans in South Africa
There are so many people, in their quest to get student loans so as to fund their education have fallen prey of bad circumstances which they never envisaged in the first place. While we cannot cast blames on either them or their fund providers, one thing that have often been the cause of these mishaps is lack of adequate information on how the financial aids work. This is why, before you apply for or take up any funding for your education, you need to read this article to educate yourself and know the operations of the deal that you are entering into.
Student loans South Africa are good, no doubt. At least, with financial assistance for students in South Africa made available by notable banks and other institutions, beneficiaries can fulfil their dreams for education. However, this is not to say that some other beneficiaries did not face some challenges which made them regret taking the credit in the first place.
How does a study loan work?
If you are considering taking study credits, it is usually advised that you have a keen knowledge of how those student loans in South Africa work so that you will not put yourself under unnecessary financial pressure at the end. You also need to understand some of the pitfalls which you have to avoid and with that, you will be able to make an informed decision as to whether the study loan is good for you or not.
READ ALSO: ABSA student loan: Application, requirements, interest rate and repayment 2019-2020
1. Understand the best option available to you
When dealing with issues revolving around the best student loans South Africa, you need to appraise the conditions attached to the funding before picking a suitable one for yourself. Interestingly, there are various platforms through which you can take quick loans South Africa to finance your education. You can get the government student loans South Africa through the National Student Financial Aid Scheme (NSFAS).
Also, you can approach any of the banks or financial institutions in the country that offer the service. Among others, the following are some of the opportunities that you can apply for:
Standard bank student loans;
NedBank student loan;
Old mutual student loans;
Eduloan South Africa;
Capitec student loans;
Fundi student loan;
FNB student loan.
2. Define the kind of credit that you need
Depending on the reason for which you are seeking for credit, each of these credit providers has specific areas that the financial assistance which they are making available covers. For instance, if you are considering applying for Fundi loan, then you will have to state the specific category which you want from the options available to you.
READ ALSO: How do I check my NSFAS application status in 2019?
With your Fundi account, you can apply for study loans which will cover your registration fees, tuition fees, exam and outstanding fees. You can also go for the one that includes your study tools and the credit with be available to cater for your study equipment, textbooks and so on. The last option which you can also apply for is the one that will provide for your accommodation throughout your study period.
3. Find out the interest rate on the loan you are taking
Of course, you should know that any SA loans, whether it is Edu loans, Standard bank student loan or even NetBank loan and others, there is an interest rate that you have to pay depending on how much you receive. Once you have found out what the interest rate is like, then you should ask yourself if you are comfortable with it and if you will be able to pay it.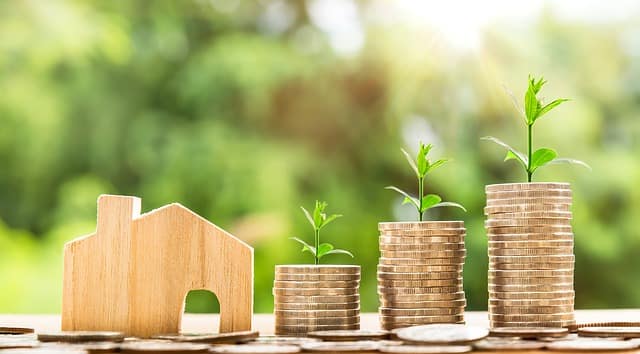 4. Check if you meet up with the requirements
Before you jump at any loans South Africa, one of the first things you should ask yourself is what the requirements for applying are and see if you have the necessary qualification criteria. This is important because each avenue through which you want to apply for the credit has its peculiar criteria that they expect prospective applicants to meet. For instance, parts of Edu loan requirements, just like most other lenders, are the proof of your residence, registration from an institution of learning and evidence of university costs.
5. Get to know about how to apply for a student loan
While some credit providers will cater for your needs throughout the period of your study, there are some others that will require you to apply on a yearly basis to keep enjoying their service. If you apply for Standard Bank study loan, for instance, you will be granted the finance for a specific year of study which means if you want to benefit in another year, you must apply again.
READ ALSO: Cyril Ramaphosa bursary: Application guide 2019-2020
Besides, most of these financial institutions will expect that you fill an application form on their official website. Eduloan online application forms and for some other credit providers are available and accessible to everyone while some other providers like that of UJ finance can still be processed manually. So, once you have decided on which provider is best for you, the next thing is to find out how you can get their form.
6. Read and understand the fine print
Whether it is Eduloan, Capitec student loans South Africa or whatever, bear in mind that each of these providers has terms and conditions that every prospective borrower must accept. This is why as much as you are eager to take a fund, you should also take time to read and understand what you are signing for. Do they have any grace periods in case you do not get a job immediately after graduating? If you default, what are your options? These and lots more are some issues that you must get answered before you should consider signing any terms and conditions.
7. Make sure that you have an affordability assessment done
While you are thinking of loans SA, you should also be conscious of the repayment. By implication, before you take up a fund, go through an assessment in terms of your earning and your expenses so as to be able to plan your payments. A provider like Edu loan will, first of all, consider the information that you provided in your Eduloan application form to see if you are eligible or not for the amount which you have applied for.
Getting an adequate education increases your employability skills, but while financing your education may be a challenge, student loans are available through financial institutions. However, should you be considering picking a funding provider, make sure you understand the interest rate, payment plans and also the terms and conditions attached before you eventually sign up.
DISCLAIMER: This article is intended for general informational purposes only and does not address individual circumstances. If a reader clicks on our advertising partner links within our platform, we may receive a referral fee. Our team will never mention an item as the best overall product unless they believe it is the best option. Compensation does not direct our research or editorial content and in most cases does not impact how our listing articles are written. It is not a substitute for professional advice or help and should not be relied on to make decisions of any kind.
READ ALSO: What is retirement annuity and how it works 2019?
Source: Briefly News