All you need to know about short time notice as an alternative to retrenchment
In most companies in the world, employers tend to search for alternatives before giving their employees retrenchment notice periods. One option that employees have discovered to help them escape retrenchment is the short time notice. Although most people are not familiar with this document, it is very substantial based on the content it bears. It is beneficial and has saved several employees worldwide from losing their jobs.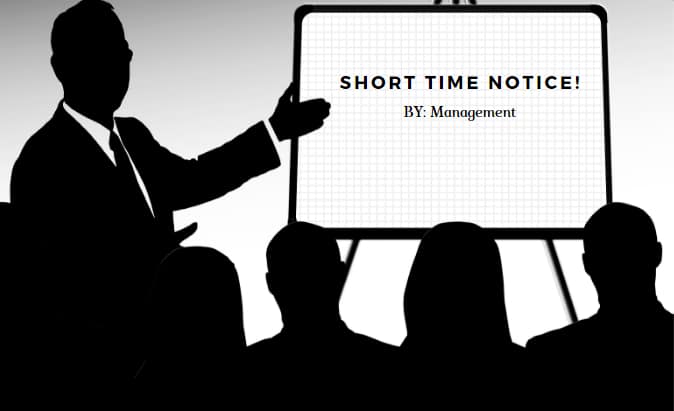 Any short time notice, retrenchment letter, or even a resignation letter should align with the laws of that specific country. For example, if you are in South Africa, then your resignation document, for instance, must correspond with the South African labor law resignation notice period.
Metal and Engineering Industries Bargaining Council (MEIBC)
MEIBC is one of the most prominent industries in the world, whose vision is 'To sustain collective bargaining through administering and ensuring compliance with industry standards.' There are various asked questions about this large company. These entail Meibc rules and Meibc provident fund collection system. Meibc has a consolidated provident fund collective agreement for the metal industries.
Meibc has several rules which are executed to guide and govern the policies and procedures of the Consumer Data Right (CDR). To ensure that the company operates as per the law requirements, all its policies and procedures are outlined in the Labor Relations Act.
How to implement short time in South Africa
Most people are always online trying to search for short time South Africa or even short time notice period South Africa. Before even learning how to implement a short time, it is significant to note that a short time is an alternative to retrenchment. It is undertaken when an organization is financially drained and hopes that cutting down the costs will make things better in the company. However, an employee cannot be forced into a short time. The short time has to be consent by the employee, as a means of avoiding retrenchment.
The execution of a short time entails the reduction of the working hours of an employee, which have a corresponding decrease in the employee's remuneration. To make this happen, the employees who are hired on a contract must first agree to the changes and the short time notice will only be implemented with your consent. Failure by the employer to ask for your consent before giving you a short time announcement can result in lawsuits since the changes to the contract were not discussed, leading to an unlawful scenario.
READ ALSO: Free South African payslip template doc and download links 2019
If you are an employee who belongs to a union and requires taking a short time document, then the procedure of how to go about slightly differs from that of the employee on a contract. To begin with, the employee belonging to a union does not have to acquire approval from the union to acquire the notice. However, it is imperative to notify the union so that they can help where possible. The union is a representative of the employee, and therefore, one does not require the consent of the union to go ahead and acquire the short time notice.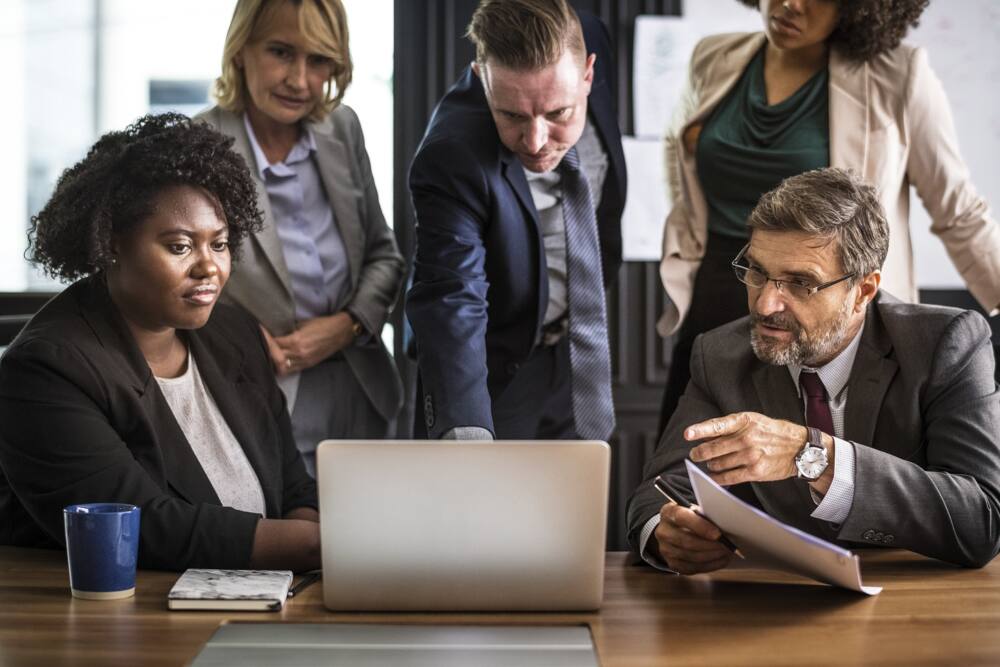 The only time the union can consent to the short time notice is when they have consulted with the employee of the person taking the notice, and have acquired the go-ahead to accept the notice.
Example of a notice letter for retrenchment or operational requirements
Among the multiple searches online, the most common one is 'sample retrenchment letter company closing down.' It is no secret that most individuals have no clue on how to go about drafting or writing a notice letter for retrenchment. However, before looking at how to write the notice letter, it is crucial first to address when one should give the notice to leave. According to section 37 of the BCEA, an employee can only offer a resignation notice, or an employer may only provide the notice of termination of employment within the following time frames:
A one week notice-Only if the employee has been employed for six or less than six months
Two week's notice-If the employee has been employed for less than a year, but more than six months
Four week's notice-If the employee has been working in the institution for more than one year. One may also deliver the four week's notice if they are either working as a domestic worker or farmer who has been working in the institution for more than six months.
If you are looking to write a redundancy termination letter to an individual employee where no offer of alternative employment is made, for example, here is a template you can follow:
[Insert organization name and address]
[Insert letter date]
[Insert name and address of employee]
Dear [Insert name of employee]
Re: Redundancy
I am writing to you to confirm our discussions on [Insert date of redundancy interview].
As I told you on that date, it has regrettably been necessary to consider specific organizational/ operational changes within the company / our branch office located at [Insert branch office location].
As a result of these proposed changes, we have made the following decision:
[These are just ideas you can choose from]
To cease to carry on business in the area of [Insert details of trade or type of company].
To cease to carry on business at [Insert branch address].
Unfortunately, this means that your position will be made redundant.
We have tried to identify a suitable alternative vacancy to offer you, but presently, none is available. I now acknowledge that your employment with the company will terminate because of redundancy on [Insert date, which must be the notice period under the employee's contract].
We do/do not [Delete which does not apply] require you to work out your full notice period.
Upon termination we will pay you these severance payments:
Statutory redundancy pay$ [Insert figures]
Ex gratia payment (delete if not applicable) $
Compensation for loss of notice (delete if not applicable) $
Accrued holiday pay $
For any queries regarding any of the terms of this letter or your redundancy, please do not hesitate to contact me. In the meantime, please let us know if we can assist you in any way in finding future employment.
We wish you all the success in the future.
Yours sincerely
[Insert full name and department]
Since short time notices are documents that have become very common over the years, it is essential that individuals learn when and how to prepare them. Similarly, it is also vital to understand what factors one should consider before making these critical documents.
READ ALSO: How to tender in 2019?
Source: Briefly News