Here are the main reasons why Nhlanhla Nciza, TK Nciza called it quits after 15 years of marriage
It looks like June is not the best month for South Africa's entertainment industry. The industry has been faced with the toughest times since the month began with the death of several popular artists. As though that were not enough, Mafikizolo's Nhlanhla Nciza has made headlines for separating with her husband and everyone is curious about what caused the marriage of fifteen years to hit rock bottom.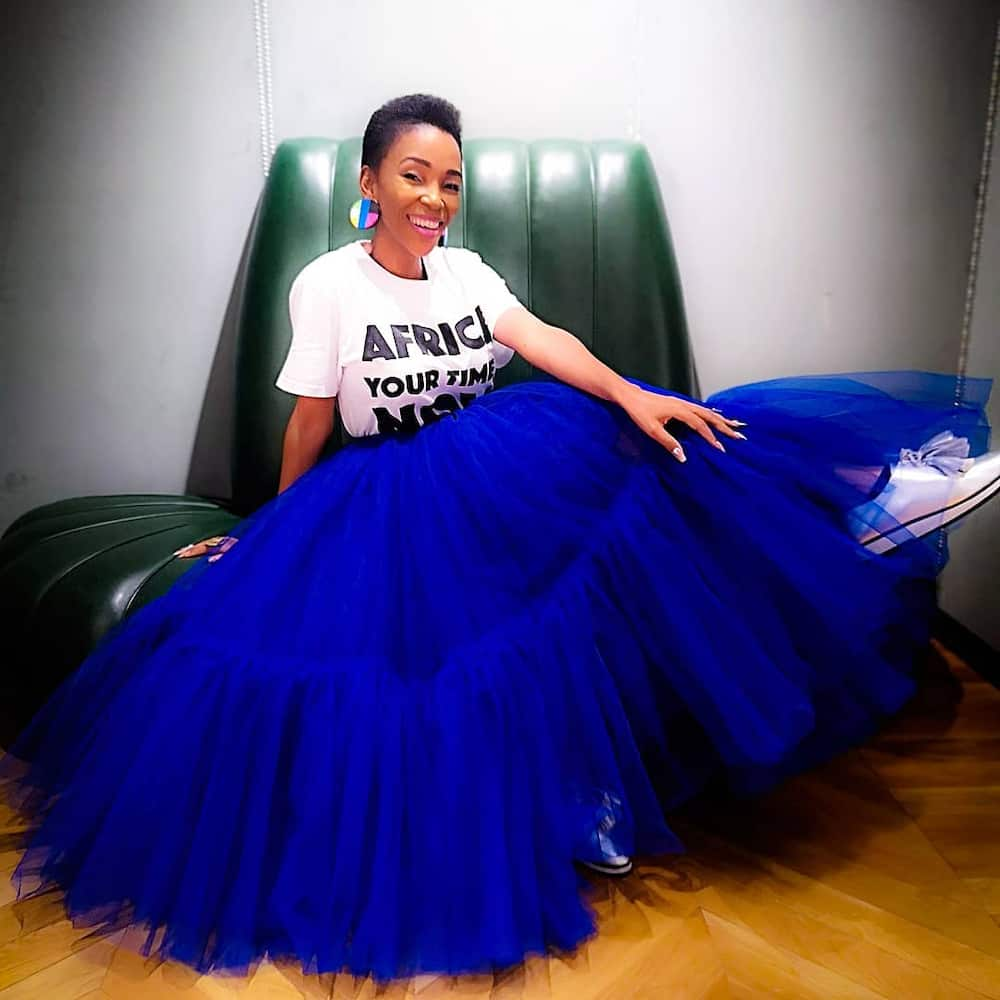 On 20th June 2019, Nhlanhla Nciza shocked many when she took it to her Instagram account to post a heart-wrenching message. In the caption of a picture of herself and her husband, she gave details of the split of her marriage that had lasted for fifteen years. The mother of three, however, did not give details of the split. Instead, she asked to be granted privacy especially for the sake of her children. Since then, social media has been up trying to figure out what could have caused the disunion.
Nhlanhla Nciza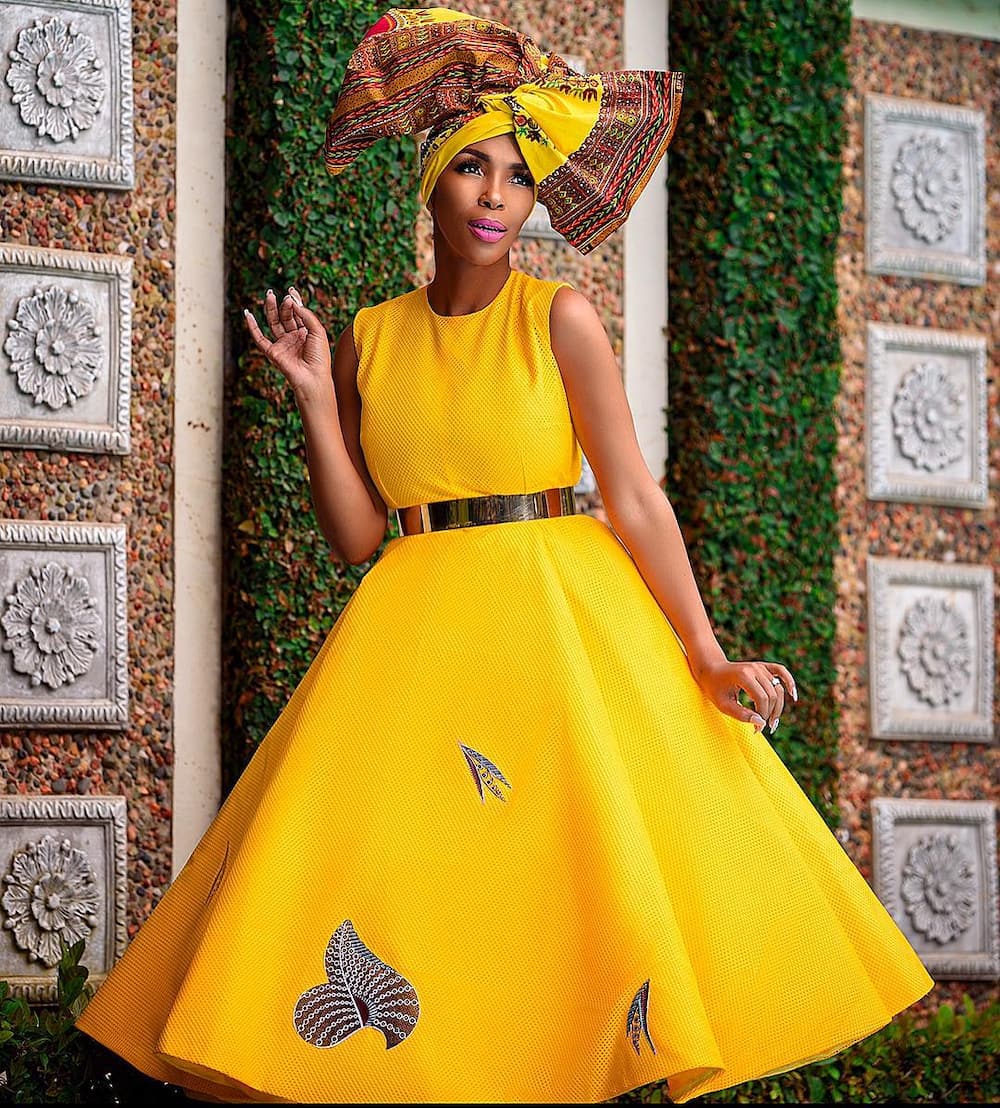 On Thursday, 20th June 2019, the celebrated fashion icon and talented musician took it to her Instagram account to announce her separation from her marriage. The latter, who is famous for being a member of the duo; Mafikizolo, was calling it quits from her marriage of fifteen years. The latter, however, did not disclose the consequences of the separation.
READ ALSO: Say what? The reason behind the Ncizas' divorce could be another woman
Nhlanhla Nciza Instagram post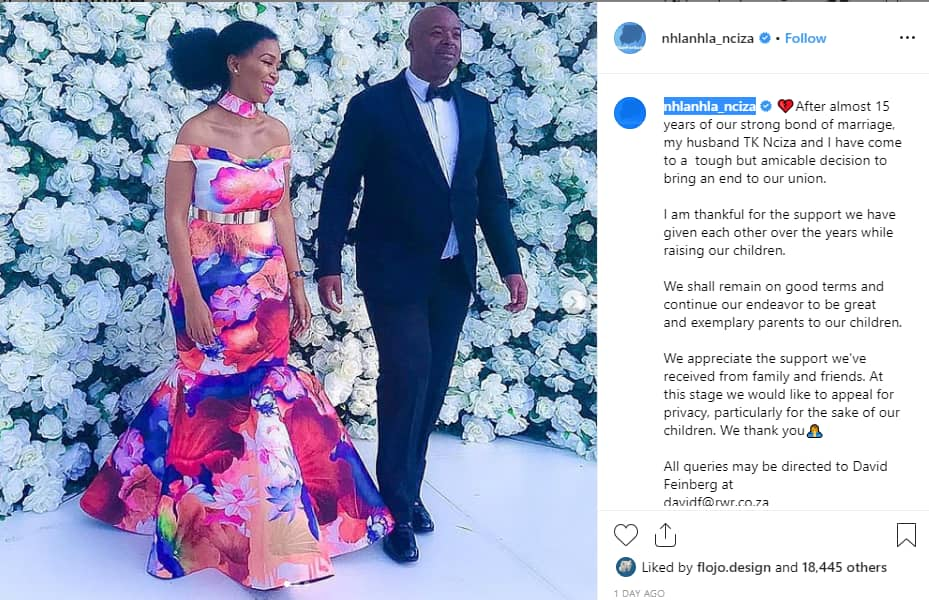 The picture of the two, all smiles, looking as though they had their issues in order had a caption that did not match the mood in the picture. The caption of the picture read; "After almost 15 years of our strong bond of marriage, my husband TK Nciza and I have come to a tough but amicable decision to bring an end to our union."
She went further to say, "We shall remain on good terms and continue our endeavor to be great and exemplary parents to our children."
To prove that there was no bad blood between them, she said, "We shall remain on good terms and continue our endeavor to be great and exemplary parents to our children."
Wrapping it up, she said, "We appreciate the support we've received from family and friends. At this stage, we would like to appeal for privacy, particularly for the sake of our children. We thank you."
Nhlanhla Nciza could be facing a difficult time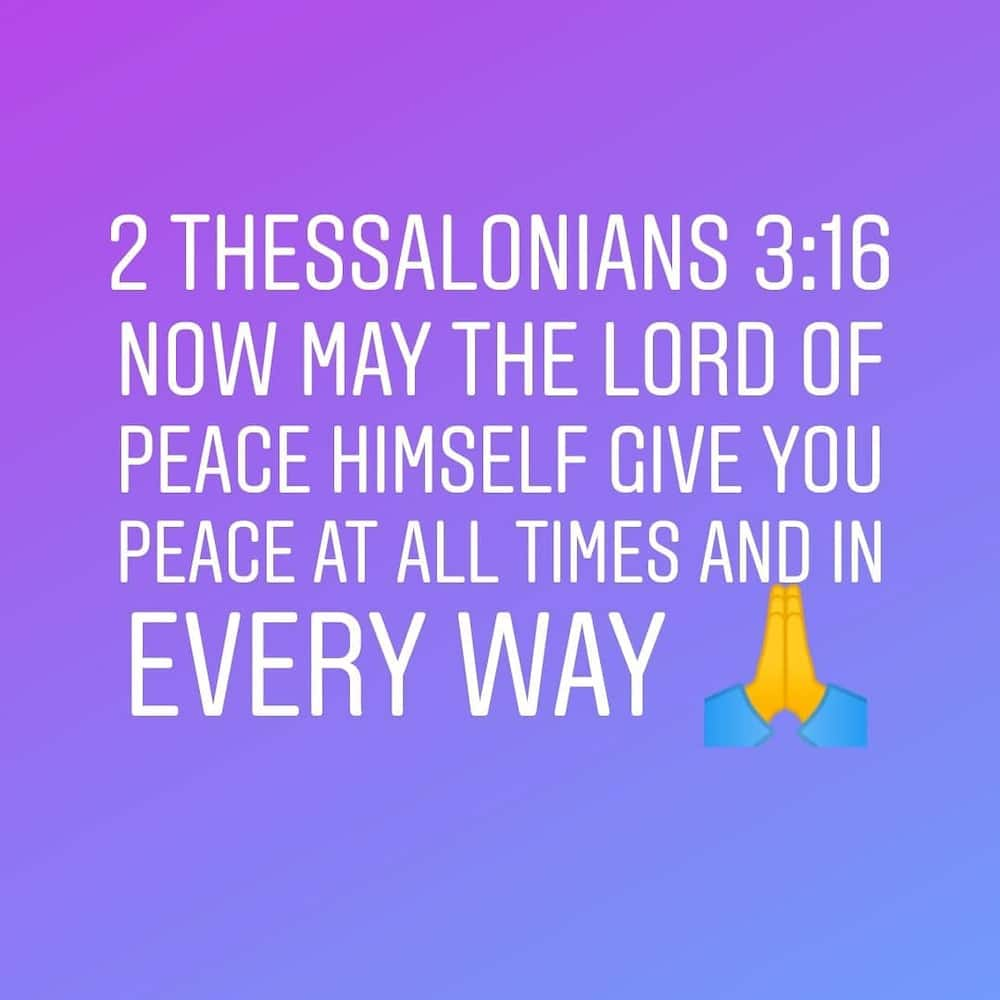 Even though the caption did not reveal the reason as to why the two separated, Nhlanhla made a post that insinuated that she is facing a rough moment. On another one of her Instagram posts that day, she posted a bible verse; 2 Thessalonians 3: 16; "Now may the Lord of peace Himself give you peace at all times, and in every way."
Lebo Pasha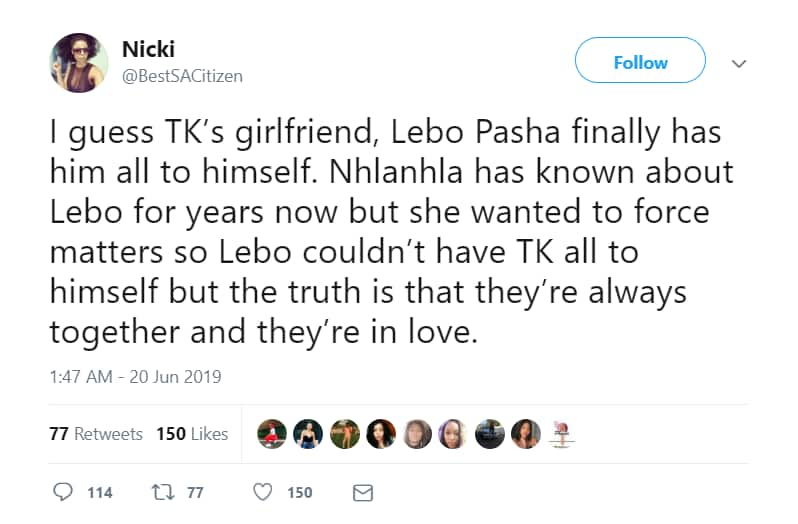 Even though Nhlanhla Nciza sounded calm and did not give the cause of the disunion, there have been claims that TK Nciza, Nhlanhla Nciza husband could have been the reason for the disunion. There have been allegations that the latter cheated on his wife. Amidst the claims, a name has been mentioned by several people, claiming that she is the cause of the split. The lady in question is called Lebo Pasha.
According to the tweeps that have been going around, Lebo Pasha and TK have had an affair that they had kept a secret. It is alleged that the two have been spotted on the streets for years. Others insinuated that Nhlanhla and TK had been having issued since 2013 and those issues had caused to drastically to cut weight.
After Nhlanhla made the post about the crumbling of the marriage that had lasted fifteen years, speculations about her husband cheating came up. The epitome of the speculations came when the identity of the lady who was alleged to have wrecked the marriage was revealed as Lebo Pasha. Hours later, people were up trying to find her on social media. It is alleged that the latter deactivated her Instagram account.
Lebo Pasha photos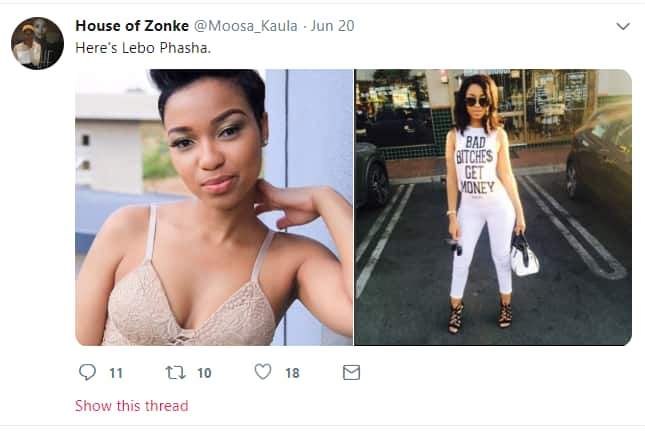 The lady in question could only get far because there are tweeps who knew her. They went ahead to share her photos.
Even though there have been claims about TK's infidelity, it is difficult to ascertain whether the allegations are true. The only people who know the truth of the issue are Nhlanhla and TK, and probably Lebo, in case the claims are true.
Social media support
After putting up the post, Nhlanhla Nciza disabled the comments of her post It is therefore difficult to judge the mood that the post set. However, that did not stop her fans from expressing themselves about the issue. They took it some of her previous Instagram posts to show much much they supported her, even during her trying situation. These are some of the reactions that insinuate that they are behind her back;
zamamkosi : Healing unto you Sisi! Nothing shall slow you down!
tsepisoforrest : (((BIGHUG))) to you and your family cc❤️❤️❤️ in all things God is good! Hlala emthadazweni ukhuleke njalo! Uzoksiza uNkulunkulu ngeke aklahle cc! Hlala kuye njalo ngoba Muhle njalo! I'm heartbroken for you!
mnktlali : I love you lady and wish you all the best in your future endeavors.....if things are not well and all measures to curb the inevitable it is best to leave amicably to maintain a healthy relationship!!! We are with you...Love and Light!!
whitecape01 : Praying for you my dear sister. God has seen every tear and heard your every cry. Leave it all to him. There is a thing called karma and it never forgets. Love and hugs to you and your beautiful children ❤️
The comments about her situation are overwhelming. Needless say that Nhlanhla Nciza has the most supportive fans.
A broken marriage is not an easy thing to deal with. Even though Nhlanhla Nciza chose to leave out the details that caused their situation, her fans desire that she finds peace in this difficult moment.
READ ALSO:
Nhlanhla and TK Nciza decide to split after 15 years of marriage
Social media users drag Nciza split while Zahara signs cool new deal
Zahara claims her former label TS Records owes her millions
Source: Briefly News