The best container homes South Africa
For many years, containers have primarily been associated with freight and cargo because that was their original purpose. Lately, though, these units are fast taking on a new role as they provide alternative means for affordable housing. The popularity of container homes South Africa is growing so fast that it may very soon push the container homes South Africa popularity in many regions.
What are container homes?
A container home is what the name literally suggests; homes made from shipping containers whose original purpose was to move cargo on trains and highway trucks. These houses are trendy, and this may be one of the reasons why they are receiving much attention.
Also, many prospective homeowners are working on getting somewhere they can call home for the least possible construction and maintenance cost. Therefore, trendiness aside, building container houses may be an expression of their interest in saving cash with modular homes South Africa in the shape of containers.
READ ALSO: Top 10 beautiful houses in South Africa
Shipping container houses prices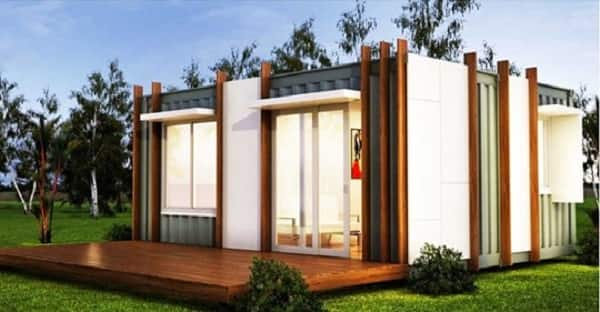 A well-converted house can look so good that no one can quickly tell that it was once a cargo container. Some developers are adding value to the concept by modifying them into:
Medical clinics
Portable offices
Schools
Ablution blocks
Shopping centers
For example, in 2014, an ambitious urban development project was rolled out in Johannesburg to convert ISO shipping containers into retail and residential units. One main objective of this container homes Johannesburg project was to provide affordable housing, and right to their word, in 2017, when the houses were ready for occupation, a unit was going for only R4900 per month.
How much does it cost to build a house in South Africa?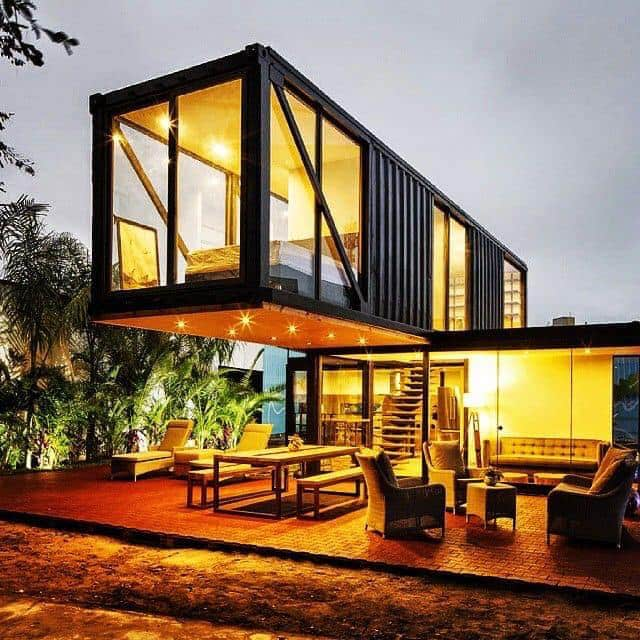 Well, to build an ordinary two-bedroom house under the RDP programme, the South African government uses approximately $8,700. It comes with sanitation, electricity, open plan kitchen, ceiling, tiled floor, and bathroom, but it is poorly finished because most of them are never plastered.
Container home developer Berman and Kalil argue that their product can deliver similar units at a cheaper cost. They say that an equivalent container house can be 40 – 60% less expensive than brick and mortar buildings.
This means that their shipping container houses prices are much lower and that the house can be completed in just three weeks.
A bachelor unit with a shower, built-in cupboards, kitchenette, and bathroom can cost you $7,910 (R100000). These are masterfully finished houses with a sliding door, flooring, windows, and various exterior cladding ideas. You may have to pay about $14,250 or R180,000 to acquire a two-bedroom unit that has such additional features like an oven. These are the average rates for container homes Cape Town and several other towns.
READ ALSO: All Real Estate courses in South Africa 2019
Container homes regulations in South Africa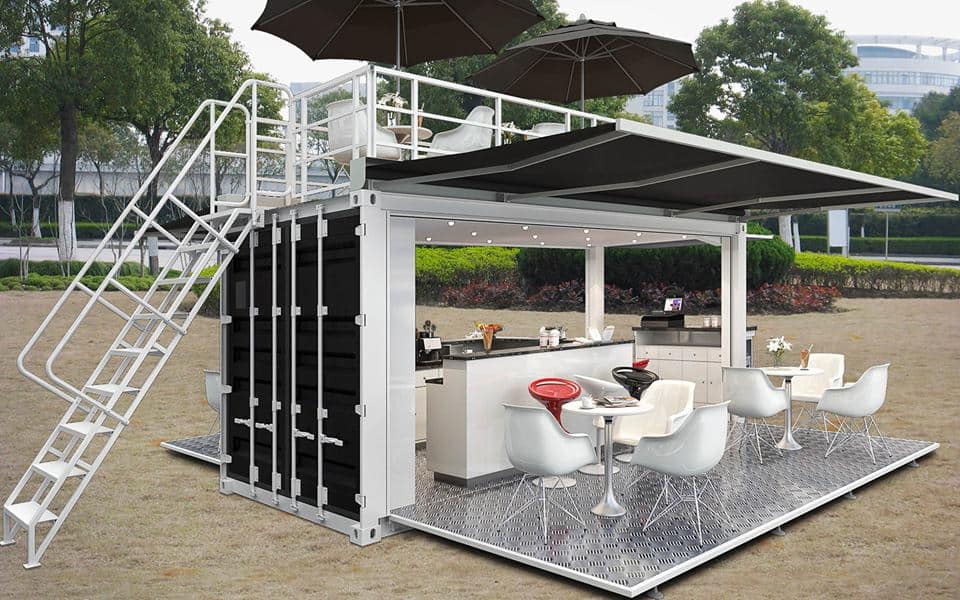 As is the case in other jurisdictions, you need to know and strictly implement the National building regulations when constructing such a house. To start, you need an agreement certificate that confirms the fitness of the product due for conversion into a home. For example, this section of the local authorities act states:
A4 Local Authority may Require Additional Documents and Information
(9) (a)
Where a local authority is not satisfied as to the adequacy or safety in use of any construction system, method, material, article or product which is proposed to be used in the erection of any building the local authority may require a test report or evaluation certificate in respect thereof.
Shipping containers for sale South Africa
Are you looking for shipping containers for sale? Well, you can buy a new or used container in most cities, especially in Port Elizabeth, Durban, Cape Town, or even Johannesburg. The pricing depends more on the size of the individual units. For example:
a) 20 ft shipping unit of
Length - 6M
Width - 3M
Height - 2.69M
Could go for R13,000
b) A 40 ft shipping unit of
Length- 12 M
Width - 3M
Height- 2.36M
Can retail at R18,000
Using the smaller sizes, you can design a very beautiful tiny house South Africa. Find more information about container sizes South Africa and their prices here.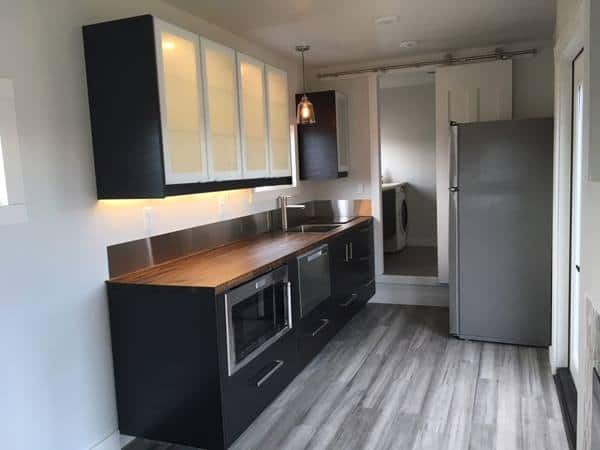 The aspect of eco-friendliness should be a priority for anyone looking to live or work from a container house. Your room should be insulated with eco-friendly materials, and some of the natural choices may include cotton, straw, hemp, and other materials that depend on your convenience. Such a value addition ranks these among the best houses in South Africa.
Beyond South Africa, many cities across the African continent are slowly buying the idea of container houses. They share an almost similar concept with modular and prefabricated houses, although they are fundamentally different.
According to Berman and Kalil, the most immediate challenge that shipping container houses are facing is the negative perception of the community.
Brick and mortar houses are in people's interests that new container homes South Africa concepts appear inferior, especially to a few who may not be well-informed. Therefore, social acceptance and reluctant bank financing are the two major hurdles to be overcome if the container homes South Africa idea is to thrive and get fully established.
READ ALSO:
All Real Estate courses in South Africa 2019
Good news greets SA's property market with banks keen to lend
Houses for sale in Pretoria; the complete guide for buying your dream home
Source: Briefly News