Raymond Zondo is a well-known man in the whole of Mzanzi. The powerful man is the deputy chief justice of South Africa, and he is leading the state capture inquiry. He was thrown into the limelight when the commission commenced its work. Many people will also remember him from his personal story, a moving and encouraging one at that.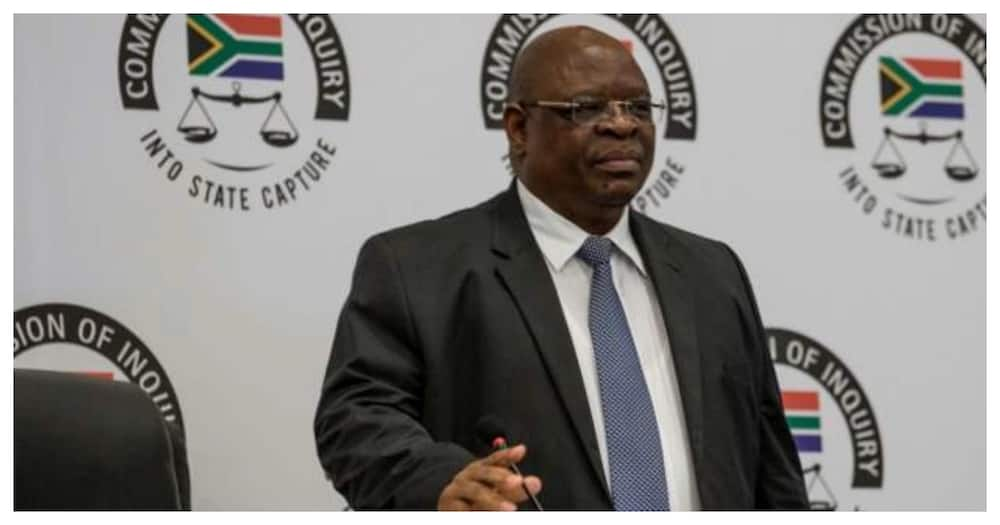 Ray Zondo was not born in affluence, but his ability to become proactive, coupled with the help he got from others propelled him to go beyond primary school level. He has risen to become the deputy chief justice of the state despite his poor background. There is a lot more to the resilient man as explained in the text below.
Raymond Zondo profile summary
Full name: Justice Raymond Zondo
Date of birth: 4 May 1960
Age: 59 years
Place of birth: Ixopo, Kwa-Zulu Natal
Marital status: Married
Occupation: Judge/ chief justice
Justice Zondo biography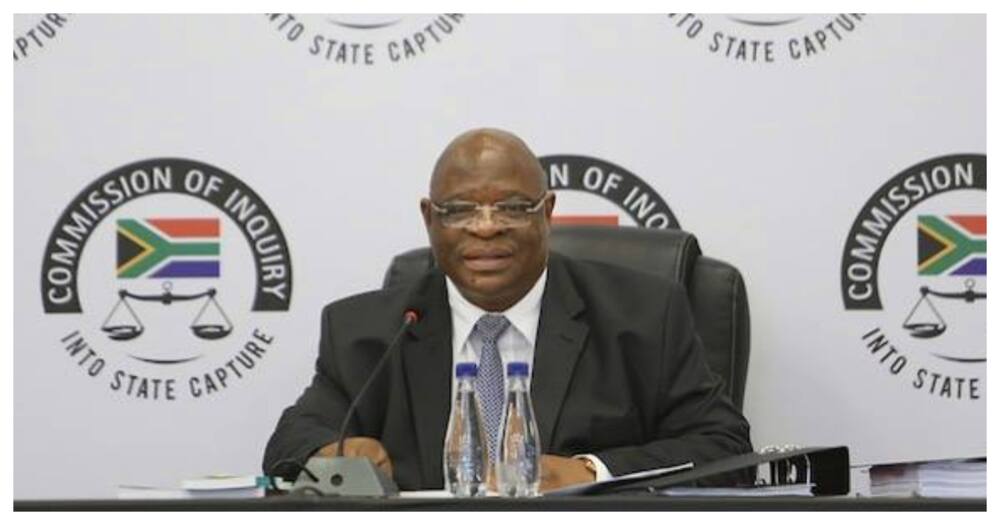 Judge Zondo is a famous man who is known for leading the Zondo commission. Apart from what makes him popular, there is a lot more to him than meets the eye. Here are interesting facts about him that you may want to know.
Early life and education
From his story, Zondo was raised in a disadvantaged background. He sailed through school because of well-wishers and the bursaries that he received. He was able to get through university in the same manner. He attended and matriculated from the St. Mary's seminary at Ixopo. He furthered his studies in a number of universities including the University of Zululand, University of Natal (now known as the University of Kwa-Zulu Natal), as well as at the University of South Africa. He chose to study law and graduated with the following degrees:
B. Iuris from the University of Zululand
LLB from the University of Natal
LLM (cum laude) in labour law from the University of South Africa
LLM with specialization in commercial law from the University of South Africa
LLM (in patent law) from the University of South Africa
Going by the above qualifications, the judge is one well-read individual.
Family and relationship
Zondo is a married man. Together with his wife, the two are blessed with 4 children. He is also known to have a brother, advocate Mxolisi Zondo, who was named in the commission's McBride's evidence. Zondo was the 3rd of 9 siblings. His father worked as a labourer in Johannesburg while the mother was a nurse aid, and later she knitted jerseys for a living. All this was revealed in a YouTube interview when he was being interrogated for the deputy chief justice position.
Professional and career progression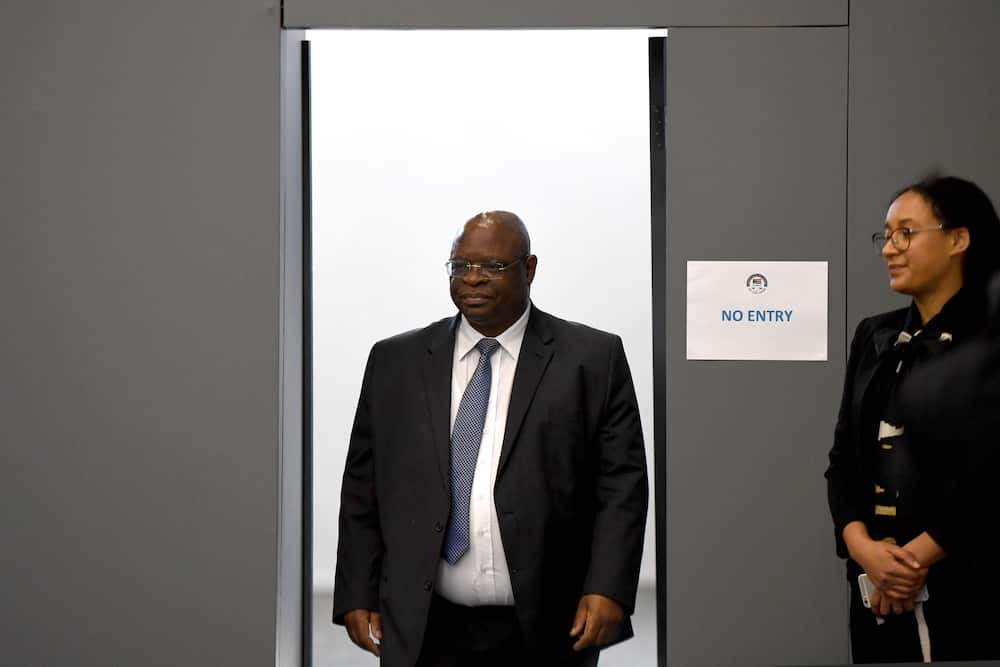 Deputy Chief Justice Raymond Zondo did not start at the helm. He was a clerk working under the now late Mrs Victoria Mxenge in her Durban law firm. When Mrs Mxenge's was assassinated by apartheid agents, Justice Zondo offered his clerkship articles to Mthembu & Partners and afterwards to Chennels Alberton Attorneys.
He was a partner at Mathe and Zondo Incorporated in Durban upon his admission as an attorney. He practised law for a few years before his appointment as a judge. In addition to this, he was a part-time arbitrator and mediator.
In 1991 and 1992, Justice Raymond Zondo served in 2 committees of the 'Commission of Inquiry Regarding the Prevention of Public Violence and Intimidation'. This was also called the Goldstone Commission. It was given the mandate of investigating the violence that took place in South Africa in the early 1990s.
In 1994, he was appointed as one of the members of the Ministerial Task Team whose responsibility was to create a draft Labour Relations Bill for the post-apartheid South Africa. This is the bill that was later passed into the Labour Relations Act of 1995 after a few amendments were done to it.
He got another appointment in 1996 to become the head and first chairperson of Mediation and Arbitration (CCMA) which was the Commission for the Conciliation's governing body. He resigned from this post later when he was appointed as a judge.
He became the acting judge of the labour court following an appointment on the 1st of February 1997. By November 1997, Judge Raymond Zondo was confirmed as the judge of the same court. By April/May 1999, Justice Zondo became the judge of Transvaal Provincial Division of the High Court, which is currently the North Gauteng Division of the High Court in Pretoria. By 1st August 1999, he got another appointment as an 'Acting Judge President' of the Labour Appeal Court and Labour Court. By 1st May 2000, he was confirmed to hold the position officially, a task that he did for ten years.
Justice Zondo was also working in several important committees that were established by the Heads of Courts. Some of these included:
A committee whose chair was Chief Justice P.N Langa. Its mandate was to draft a document that the Judiciary would use when dealing with sexism and racism complaints within the Judiciary.
A committee chaired by Judge President Ngoepe. It was put in place by the Heads of Courts in a bid to organize for the first and second Conferences of Judges in post-apartheid South Africa.
A committee that he, Justice Zondo, chaired. This was a committee of the Heads of Courts whose mandate was to look into the usage of official languages in courts.
Once his term as Judge President was over in 2010, Justice Zondo went back to the North Gauteng Division of the High Court where he took over his official roles as a Judge.
By 1st November 2011, Justice Zondo got another position to serve as the Acting Judge of the Constitutional Court. This went on up to the 31st May 2012.
On 1st June 2017, Zondo's appointment as the Deputy Chief Justice of the Republic of South Africa took place. Apart from his official role, the judge has also written several articles.
READ ALSO: Lee Ann Liebenberg biography: age, husband, parents, wedding photos, Miss South Africa and Instagram
Zondo commission of inquiry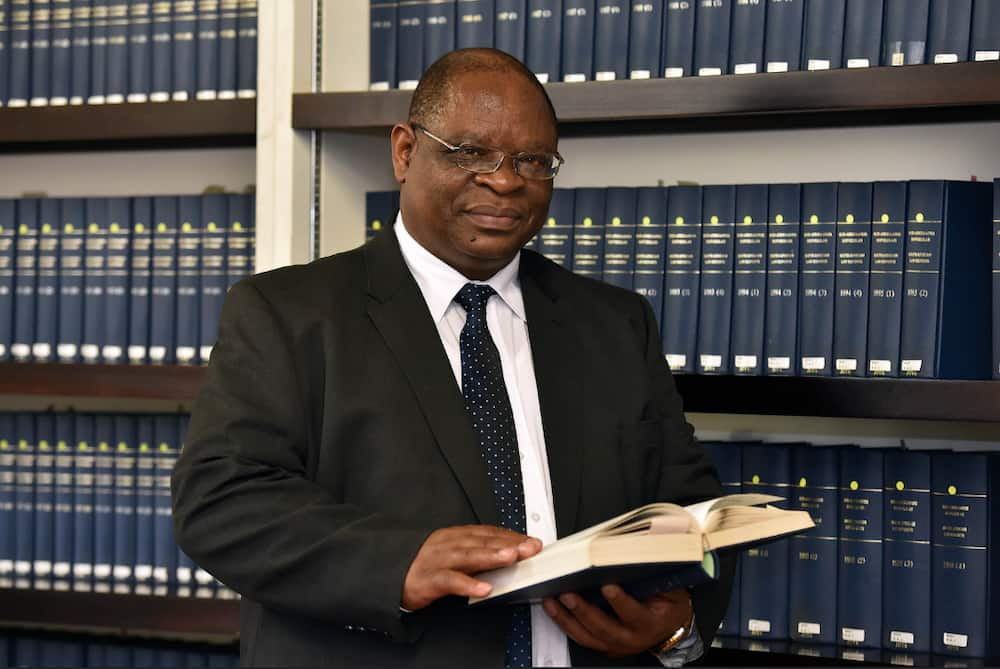 Any Zondo online check will probably yield results related to the commission that he currently leads. The commission was formed by Cyril Ramaphosa's government back in August 2018. The public inquiry commission intends to 'investigate allegations of State Capture, Corruption, Fraud and other allegations in the Public Sector including Organs of State' with South Africa. With the deputy chief justice at the helm, there have been several testimonials given as the focus is directed towards the corrupt dealings that happened during president Zuma's administration.
Judge Raymond Zondo story
Judge Raymond's biography would not be considered complete without mentioning his story as he described it during an interview for his current position. He narrates of how a kind man helped his family get food when he was away in the University getting his education. He did not have to worry about fending for the family as the man would give a food voucher to the mother. The agreement was for Ray to come back and clear the debt once he was done with his university education.
When the time to pay back, the benefactor asked him to do the same for someone else rather than accept his payment back. This has since challenged the judge who is now very successful. If you have wondered how generous he is, you now understand that it all started by someone else being kind to him and his family. Were it not for this, he probably would not have been able to get through university peacefully as he would have constantly worried about his mother and siblings.
Salary and net worth
The deputy chief justice earns R211'904 per month. This translates to R2.54-million per year. Going by this, chances are that he has an impressive net worth. His salary is a major contributor to his worth.
Raymond Zondo has quite a story. He is proof that one's background does not matter when it comes to achieving success in any career line. All one needs to do is to be proactive and get out instead of surrendering to the fact that they are poor.
READ ALSO: