Gerrie Nel bio: age, wife, education, cases, on Oscar Pistorius, contact details
You might have sought legal advice from an advocate for yourself or your family member. Advocates play a crucial role in the search for justice and legal advice. In this article, we focus on the life and career of Gerrie Nel, who is a South African advocate and prosecutor for the National Prosecuting Authority (NPA). He is nicknamed as Bulldog for his tenacity in the courtroom and competence in handling challenging and high-profile cases.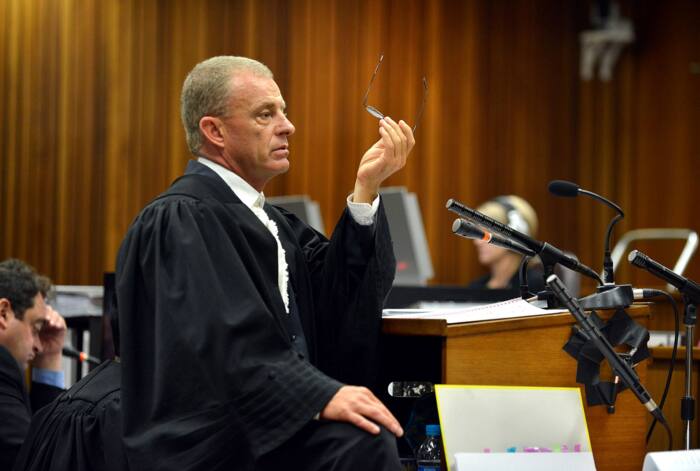 Gerrie Nel is a top state prosecutor who is best known for securing prosecutions against the former head of police, Jackie Selebi, and former Paralympian, Oscar Pistorius. Adv Gerrie Nel has left many talking after he handed over his resignation letter as a chief prosecutor for the NPA, to join forces with AfriForum, which is a civil rights organization. Learn why he resigned, his education, family, net worth, and more.
Gerrie Nel biography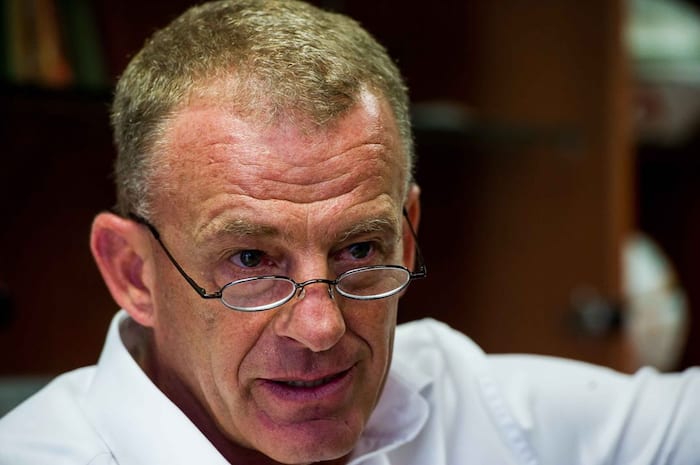 Below is everything you need to know about Gerrie.
Education and background info
He was born in Limpopo province in 1961. Garri Nel age is 59 years now. He matriculated from Hoerskool Piet Potgieter in Potgietersrus in 1979 in the Limpopo province. He pursued law in Pretoria. Ther is not much information about Garrie Nel wife.
READ ALSO: Rethabile Khumalo bio: age, parents, Idols, Umlilo, songs, profile
Gerrie Nel cases
He kicked off his career in 1984 when he worked as a prosecutor. His first assignment was in the trial of Janusz Walus and Derby-Lewis, who were convicted in connection with the assassination of Chris Hani, an anti-apartheid activist.
He was the founder and head of the Gauteng Regional Head of the NPA's Directorate of Special Operations (Scorpions) from its inception in 1999 until 2009 when it was disbanded.
In 2010, he led the prosecution in the trial of Jackie Selebi, who is a former national police commissioner and Interpol president. He handled the case so competently, and this made him receive two awards in 2012 in recognition of his efforts. He received a Special Achievement Award from the International Association of Prosecutors for his 'fierce pursuit of the National Prosecuting Authority's ideals to achieve justice in society' as well as the Prosecutor of the Year by the local Society of State Advocates.
He was the lead prosecutor in the murder trial of Glenn Agliotti, who was arrested for the slaying of Brett Kibble, a mining magnate.
Gerrie Nel on Oscar Pistorius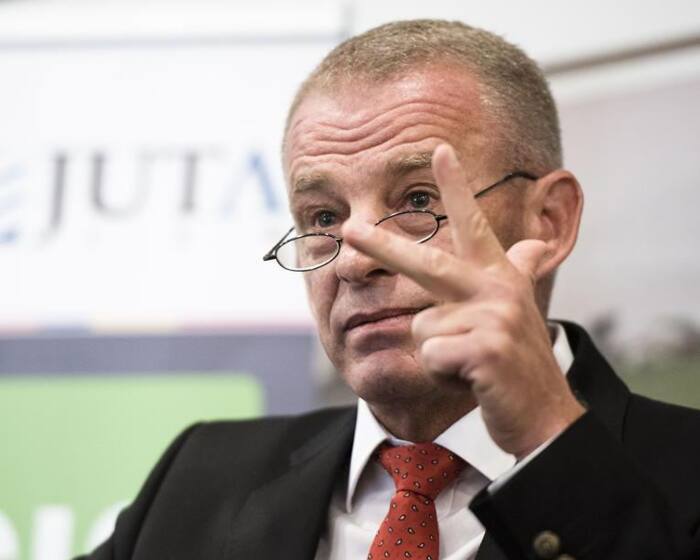 Nel shot to fame in 2014 because of the case of Oscar Pistorius on the murder of Reeva Steenkamp and other gun-related charges. The prosecution made global headlines after Oscar, who is an athlete, shot and killed his girlfriend, Reeva Steenkamp. Gerrie's no-nonsense style of questioning won many fans.
Oscar was at first sentenced to five years of culpable homicide until December 2016, when the Supreme Court of Appeal overturned the verdict. He was instead convicted for murder. Gerrie was termed by the BBC as 'one of South Africa's most respected legal minds'.
Gerrie Nel sheep case came into the limelight when the National Council of SPCA (NSPCA) engaged him in collaboration with AfriForum to help them fight to stop the export of live sheep by sea.
Controversy
Gerrie's career has not been without personal controversy despite his many accolades. For instance, in 2008, he was arrested on trumped-up fraud charges in the Jackie Selebi trial. It later emerged that the arrest was just a witch-hunt to protect national police commissioner Jackie Selebi. Charges against Nel were later withdrawn in the Pretoria Regional Court.
During his 35-year legal career, he established himself as a veritable legal force within the courtroom for personally putting scores of criminals behind bars. He has won many global accolades for his prosecution of high-profile local criminals. They are not related in any way with Gert Nel attorneys.
Wrestling
He once competed in wrestling at a provincial level. He now teaches kids the sport in the evenings and when he has free time. The kids love him for his endless patience.
Awards
2012 – Society of State Advocates Ukugqwesa Prosecutor of the Year Award
2012 – International Association of Prosecutors Special Achievement Award
Resignation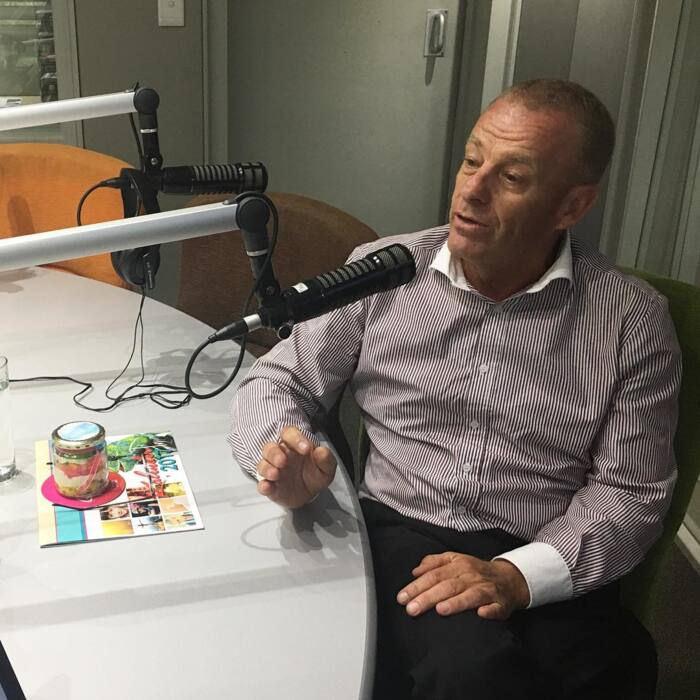 In January 2017, he resigned from his position as the prosecutor at the NPA. This left many South Africans reeling with a majority describing his resignation as disheartening.
READ ALSO: Fezile Mpela bio: age, wife, family, series, tv shows, profile
While the nation, especially those in the legal field are struggling to unravel the mystery behind his resignation, reliable sources say the prosecutor left to head an investigative unit at AfriForum. AfriForum Gerrie Nel move has been condemned by many others expressing shock, even questioning if AfriForum is genuinely a civil right organization.
Gerrie Nel quotes
The renowned prosecutor has many quotes. One of the most notable ones is, 'On the objective facts, the accused cannot escape the conviction of murder.'
Gerrie Nel contact details
Below is the advocate Gerrie Nel contact details
NPA contact details
Tel: 012 845 6000
Fax: 012 804 7335
Website: npa.gov.za
Gerrie Nel AfriForum contact details
Tel: 086 10 200 30 or 012 644 4485
Email: admin@afriforum.co.za
Gerrie Nel salary
Little is known about his salary and net worth, but he is believed to be earning much going his lavish lifestyle.
Frequently asked questions (FAQs)
Below are the most common questions and answers.
What is the role of the National Prosecuting Authority?
The National Prosecuting Authority has the power to institute and conduct criminal proceedings on behalf of the State. Carry out any necessary functions incidental to instituting and conducting such criminal proceedings (this includes investigation). Discontinue criminal proceedings.
How do you become a state prosecutor in South Africa?
To become a public prosecutor, you need to complete a four-year LLB degree. When applying for a job, you will need to pass a prosecutor's entrance examination. Students then go for training for eight months, after which they are qualified to practice as a prosecutor.
What is the role of AfriForum?
AfriForum is involved in issues regarding land reform, blaming the "corruption" and "incompetence" of the Department of Rural Development and Land Reform for the slow pace of land reform.
READ ALSO: Zamajobe bio: age, full name, spouse, songs, albums, facts
With the above profile, you can tell that Gerrie Nel is competent and dedicated to his work. His colleagues describe him as a man of few words who is legendary in his focus and attention to detail.
READ ALSO:
Scoop Makhathini bio: age, real name, girlfriend, rant, broke, songs, profile
Michiel Be Roux bio: age, family, education, Capitec Bank, house, net worth, profile
Sipho Nkosi biography, age, family, education, qualifications, Exxaro, house, net worth
Source: Briefly.co.za