Easy microwave fudge recipes for food lovers
Most people love the idea of coming up with simple meals that are easy to prepare, which is why microwave fudge will always appeal to many. Fudge has been around for a long time. The ease with which to make them makes it a favourite in many homes. Whether you want a fudge recipe with condensed milk, or not, you can be sure that there will be something to suit your needs.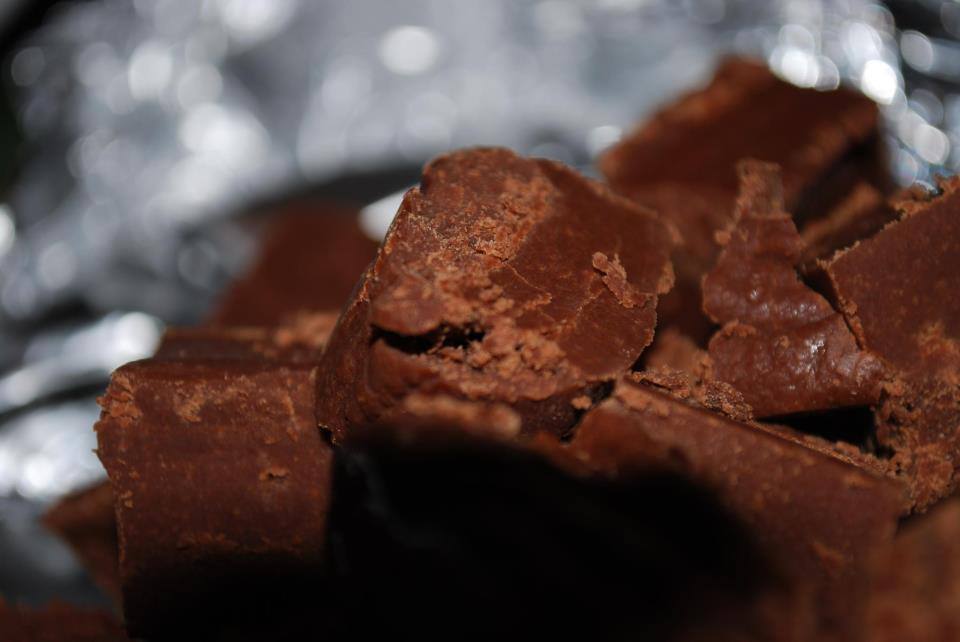 With an easy fudge, anyone can enjoy their favourite taste of confectionery. The good news is that you can always make this easy and fast dessert. All you need is the right fudge resepte. Fortunately, there are a lot of easy recipes to follow. The following examples will give an option any time you are in the mood to have fudge.
Basic microwave fudge recipe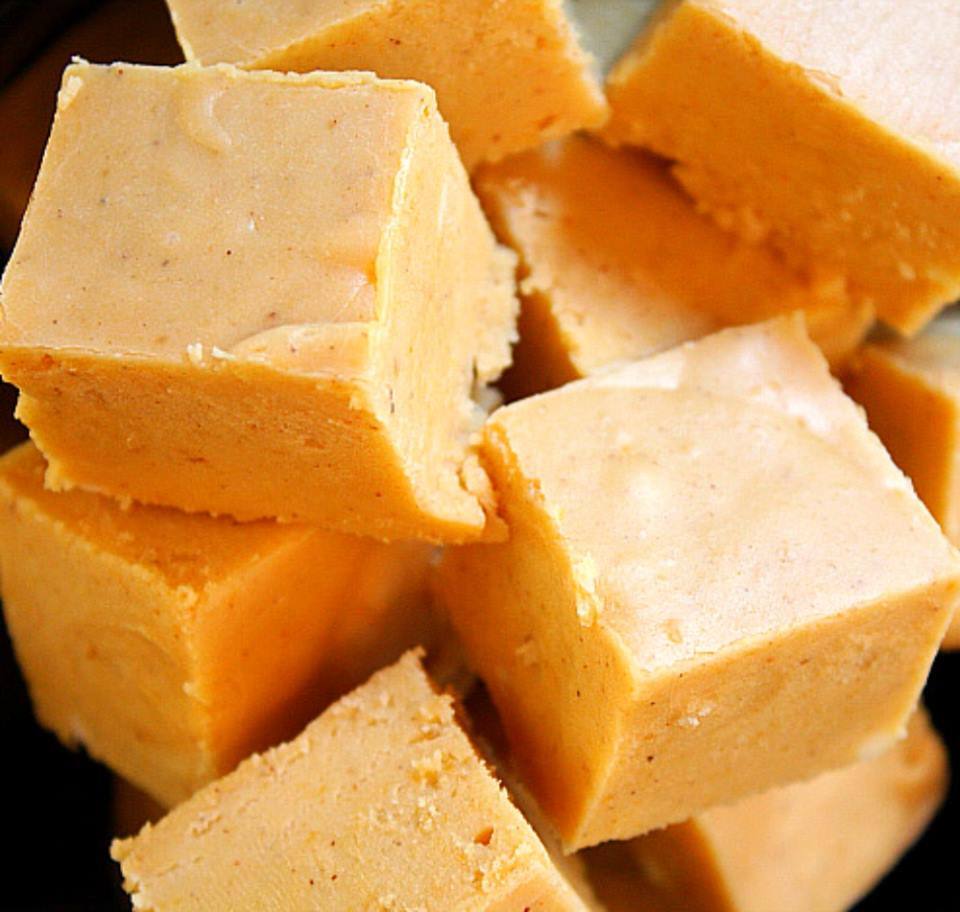 Anyone can make a mikrogolf fudge. You do not even have to overthink it.
Ingredients
125g of butter
1 tin of condensed milk
500g of castor Sugar
1 teaspoon of vanilla
1 teaspoon of vinegar
Procedure
Use a microwave-safe bowl to mix all the ingredients except for the vinegar.
Microwave them on a high temperature for at least 4 minutes.
Stir well and microwave for at least 10-12 more minutes and make sure to stir every 2 mins.
Add the vinegar and stir properly.
Pour the mixture into a greased dish.
Let it cool for a min or two.
While it is warm, cut it into squares.
This is one easy microwave fudge to make. Furthermore, the ingredients are easily available.
Examples of fudge recipe examples with a twist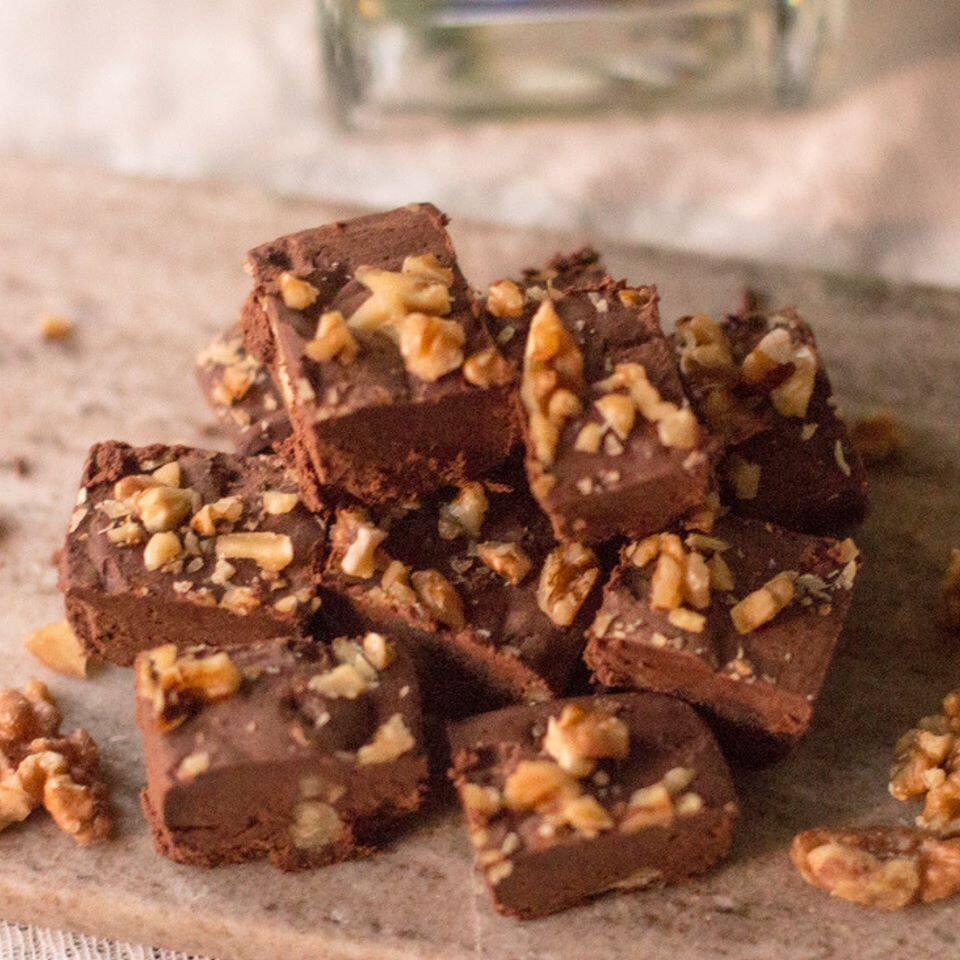 Have you ever wondered about how to make fudge? The good news is that the process is simple. What's more, you get to enjoy making different variants of the fudge depending on what your preference is. The basic ingredients for any fudge are milk, butter and sugar.
READ ALSO: Top 5 scones recipe
1. Cocoanuts fudge
Ingredients
450 g powdered sugar
1/4 cup of milk
1/4 cup butter
1 tsp vanilla extract
1/2 cup cocoa
1/2 cup chopped nuts
Cooking procedure
Grease an 8-inch square tin or line the tin with wax paper.
Mix your sugar and cocoa in a heat resistant bowl.
Add the butter and milk to the mix.
Do not stir the mixture.
Heat it in your microwave for 2 minutes.
Add the nuts and vanilla extract to the mixture.
Stir the mixture properly.
Pour the mixture into a bowl and put it in the fridge for an hour.
You can now cut and serve it.
2. Marshmallow with chocolate and nuts fudge
Ingredients
1 and 1/4 cup of miniature marshmallows
1/2 cup of evaporated milk
1/2 cup of butter cut into small pieces
1 cup of sugar
8oZ of sweet baking chocolate bars cut into small pieces
A cup of chopped nuts
A pinch of salt
Cooking process
Using a 3-quart casserole, mix the marshmallows, sugar, milk, salt, and butter.
Mix the ingredients well and microwave for 3 to 4 minutes.
The marshmallows should puff and mix well.
Add your chopped chocolate chips, nuts, and vanilla.
Mix well until the chocolate melts.
Pour into a baking tin or a butter loaf tin and refrigerate for 3 hours.
The mixture will set and be ready to be served.
3. Condensed milk fudge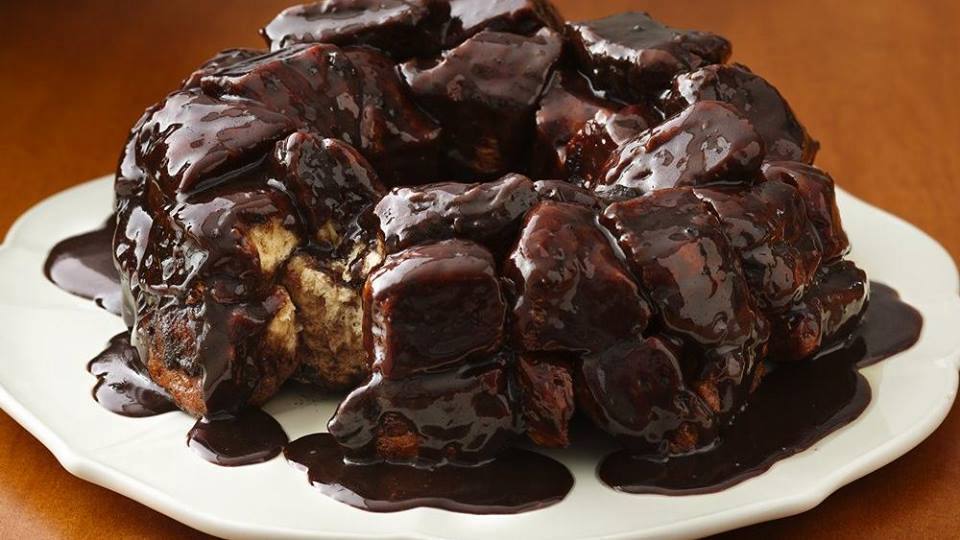 Ingredients
350 g chocolate chips
1 can of condensed milk
Maraschino cherries
1 teaspoon of vanilla essence
Cooking procedure
Melt your chocolate chips in a microwave.
To the melted chocolate, add the condensed milk and mix well.
Cook in the microwave for a minute.
Add the cherries and vanilla extra to the mixture.
Butter your bowl.
Pour the mixture into the buttered dish.
You can add chopped nuts if you want.
This is an easy fudge recipe with condensed milk. The fact that you do not have to refrigerate it works for anyone regardless of where you are.
4. Condensed milk with nestle nut fudge
This is another easy recipe with condensed milk.
Ingredients
350 g of Nestle house semi-sweet morsels
390 g condensed milk
I tea-spoon vanilla extract
1 and a half cup of chopped walnuts
Cooking procedure
Mix the morsel and walnuts in a microwave-safe bowl.
Microwave the mixture for 3 minutes.
Get the mixture out and mix until it is smooth.
Add nuts and vanilla extracts and stir.
Butter a bowl and pour the mixture into it before putting it in the fridge for 2 hours.
Let it set before you can cut and serve it.
Fudge recipe without condensed milk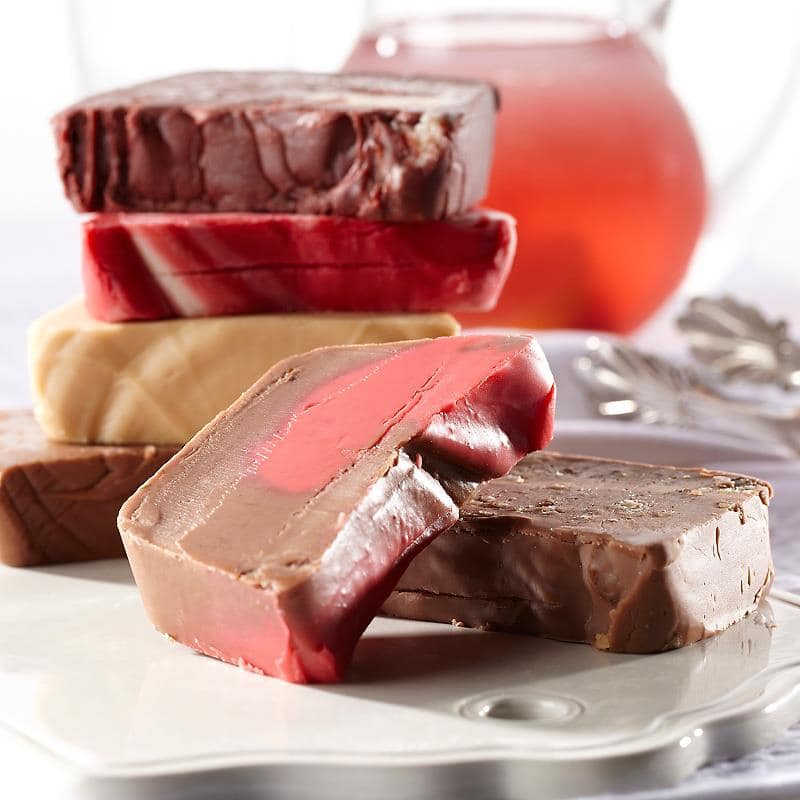 This is one of the best recipes and an old one at that. It is possible to make fudge without necessarily using condensed milk.
Ingredients
Two cups of white sugar
One cup of milk
Half a cup of unsweetened cocoa powder
One teaspoon of vanilla extract
Four tablespoons of butter
One cup of chocolate chips
Half a cup of sifted powdered sugar
Eight tablespoons of butter or its suitable substitute
One container ready-made frosting chocolate
A quarter cup of almond milk or any other type of milk that you prefer
Twelve oz of semi-sweet chocolate chips
Instructions
Prepare a baking pan using a non-stick cooking spray and set it aside. Use an 8x8 inch square tin.
Mix the cocoa, sugar, and milk inside the medium saucepan. Stir the mix and blend. Bring this mixture to a boil and keep stirring constantly. Minimize the heat and let it simmer without stirring.
Cook until when you drop the mixture in a cup of water, it forms a softball. You can check how the ball feels in your hand to confirm its consistency. It has to flatten when pressed between the hands.
Remove it from the heat. Add in the vanilla and butter. Beat the mixture using a wooden spoon up to a point where the fudge has no sheen. Next, pour it to the pan you had prepared earlier and let it cool.
Prepare another 4x4 inch pan and line it with a foil and leave a bit of it hanging over the edges and then place it aside.
Using a medium-sized microwave-safe bowl in which you can combine some butter and the chocolate chips, heat it in 30-second bursts until the mixture melts and becomes smooth. Stir it in between the bursts.
Once everything is melted to a smooth mix, stir in the sifted powdered sugar quickly. Make sure the sugar is sifted to avoid any clumps. Also, add in the milk and pour the mix in a prepared pan. Place it in the fridge for several hours and allow it to set.
Prepare another 8x8 baking pan. Line the pan with foil and let some of it hang over the edge before placing it aside.
Put the chocolate chips inside a heat-proof bowl. Put the container of frosting inside the microwave and heat for 20 or 30 seconds, making sure that it melts and becomes hot. Pour the melted frosting over the chocolate allowing the heat from the frosting to melt the chocolate. Stir it until the melted chocolate is smooth. Pour the mixture into the foil-lined pan and sprinkle. Put inside the refrigerator and allow it to set before you cut it into one-inch squares.
With all the above easy fudge recipes South Africa, anyone can make a quick snack for themselves and their families. Fudge is a great dessert option. Consider making a microwave fudge with or without condensed milk.
READ ALSO:
Classic South African hertzoggies recipe
7 Easy and tasty potato bake recipes for South African food lovers
Original Mozart cake South Africa
Source: Briefly.co.za