25 most dangerous dogs in South Africa (breeds with photos)
Dogs are man's best friend. However, the aggressive nature of some breeds of dogs can make them an enemy to their masters. Due to this, we are looking at the most dangerous dogs to man in South Africa.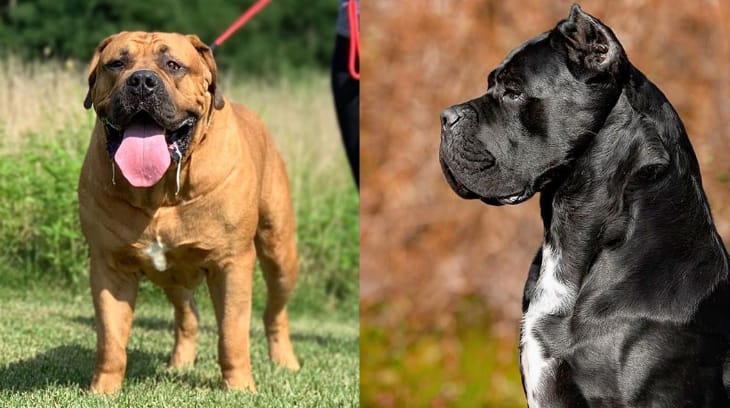 Are you looking for a dog pet but are not sure if it is dangerous? Take a look at this comprehensive list of the most dangerous dogs in South Africa.
1. Caucasian Ovcharka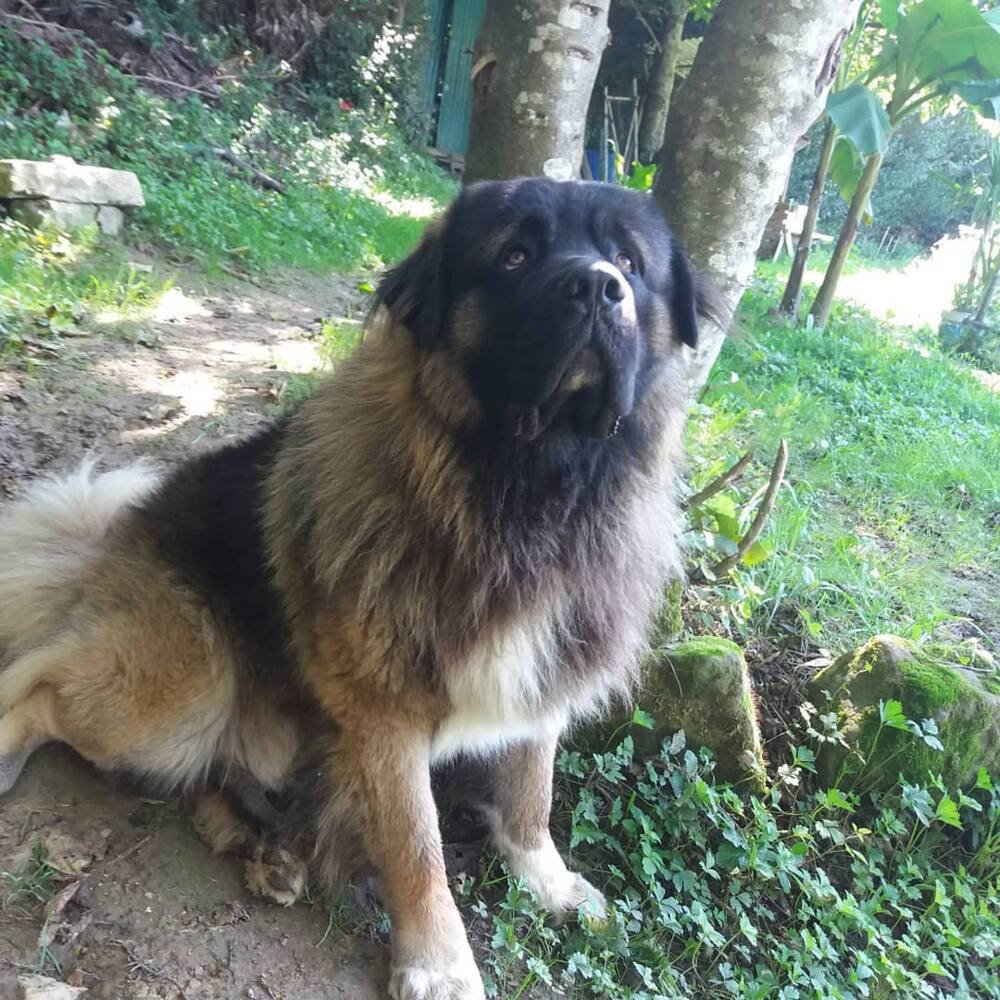 The Caucasian Ovcharka is also referred to as the Caucasian Shepherd. It is very assertive and courageous. It hardly accepts anyone it does not know, making it a bit ferocious. Therefore, it is essential to train the Caucasian Ovcharka since it has a strong urge to defend.
2. Bull terrier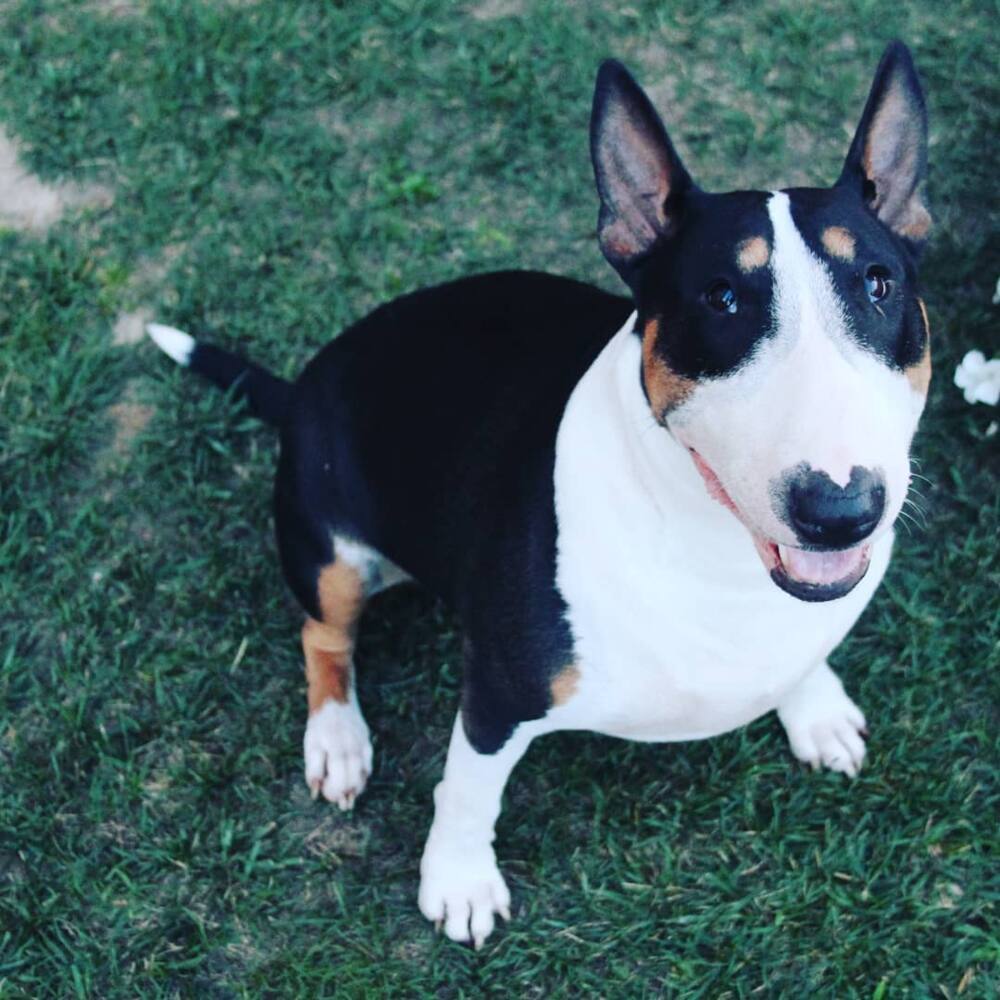 It is famous for its large egg-shaped head. However, do not be fooled by this head. It is a mighty dog and has been ranked first in pound-for-pound lean muscle tissue. Although it is not very aggressive, the bull terrier, however, has a strong desire to attack their prey.
3. Tosa Inu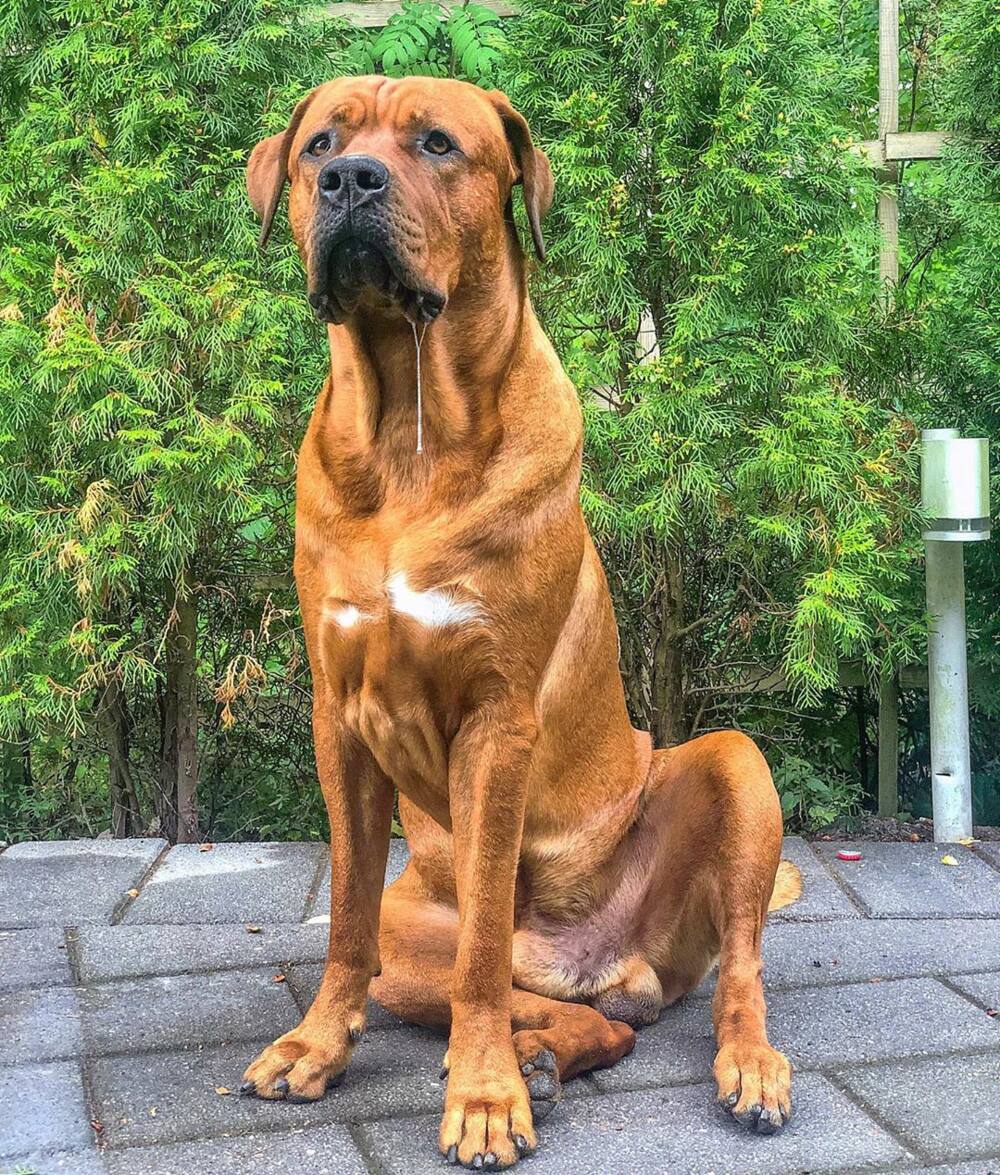 The Tosa Inu is a dog that was bred to become a fighting dog. It is a very dangerous dog, which has made it become legally restricted in some nations. Its weight differs from 130 to 200 lbs. Its height ranges from 24.5 to 32 inches.
4. Rottweilers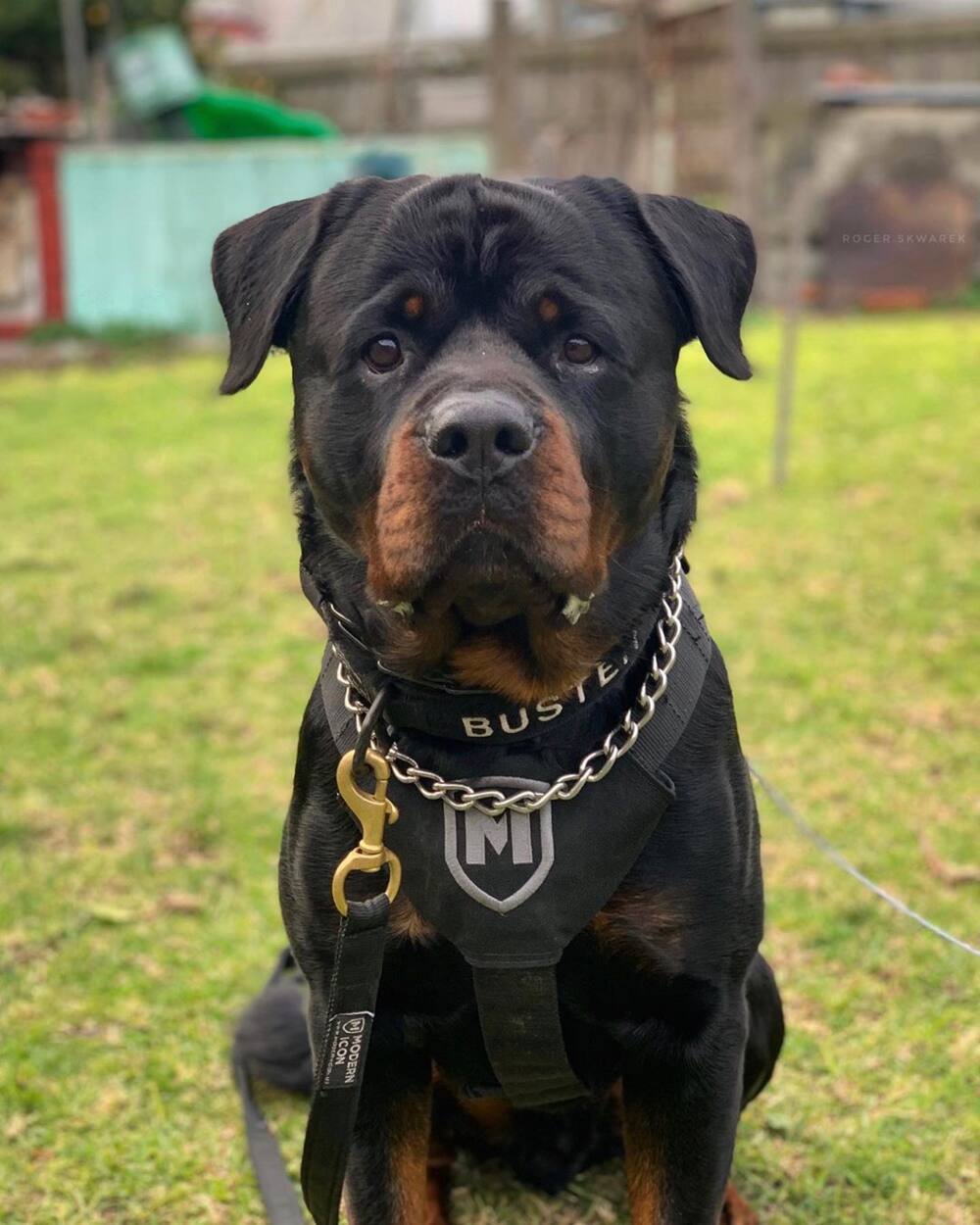 The Rottweilers are among the most dangerous dog breeds in the world. They have strong genetic herding and guarding instincts. It is a powerful dog, which if neglected, can become one of the most dangerous dogs.
READ ALSO: All types of terriers that will win your heart
5. Gull Dong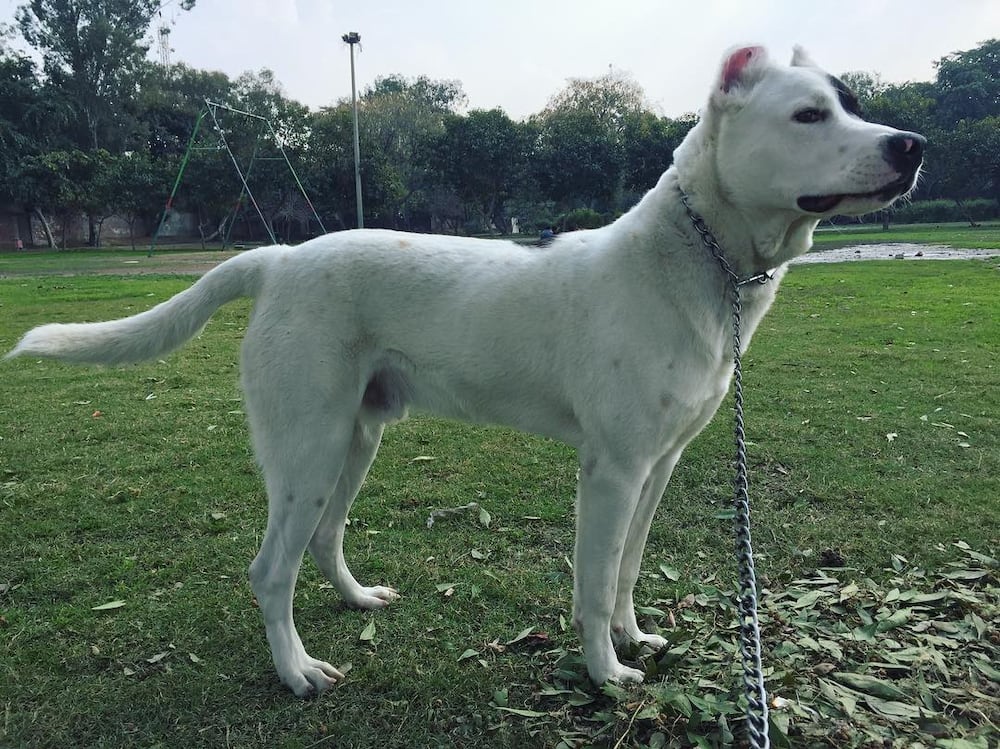 The Gull Dong is also known as the Pakistani Bull Dog. It is mighty and was bred to become a fighting dog. T is famous for being one of the most aggressive and vicious dogs, making them hard to control.
6. American Bandogge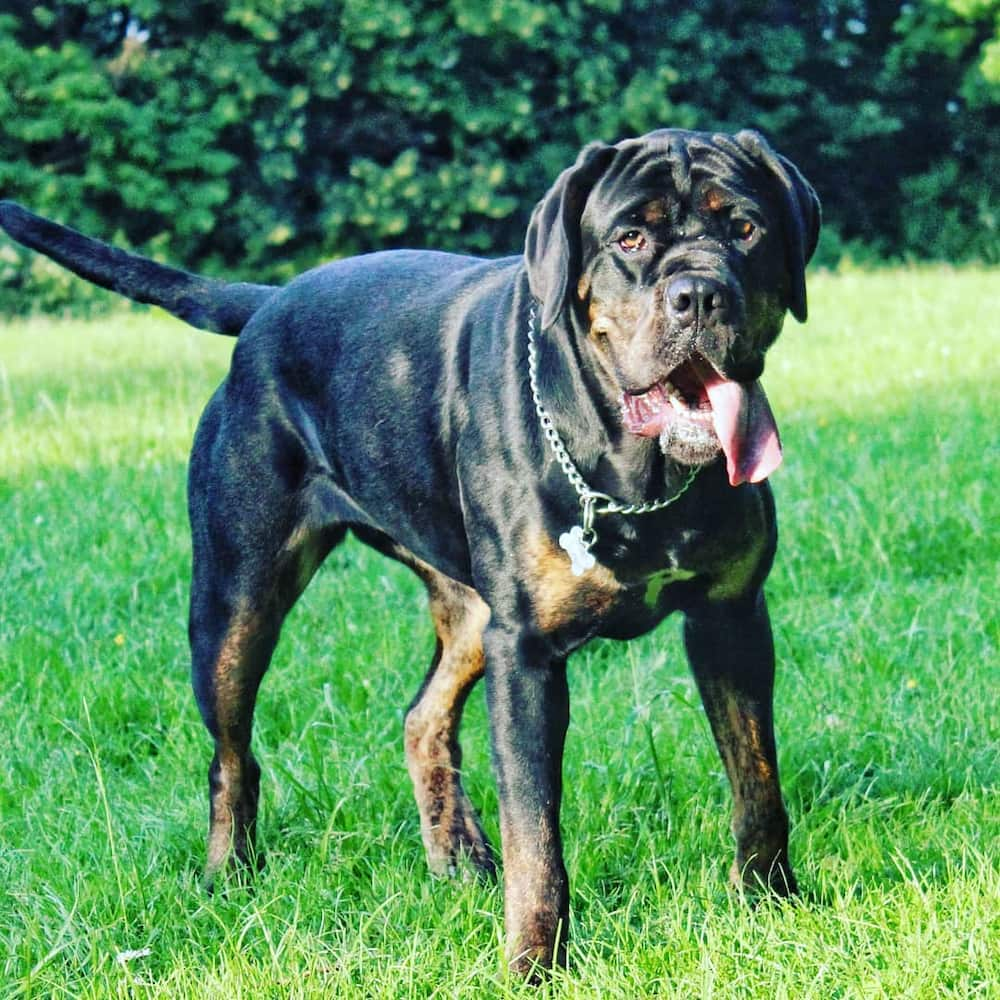 This strong dog is a crossbreed between an American Pit Bull Terrier and a Neapolitan Mastiff. Its muscular look makes it a good fighting dog.
7. German Shepherd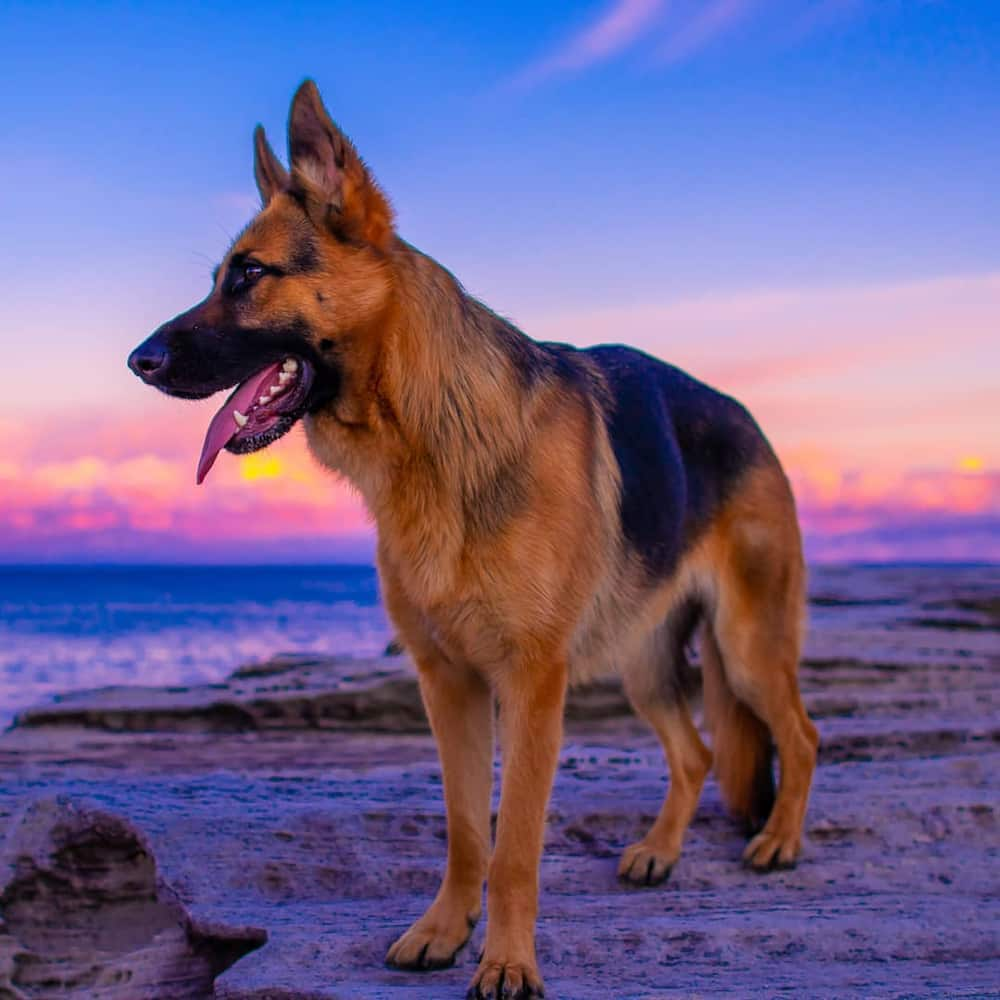 The German Shepherd is one of the breeds that originated from Germany. It is famous for being intelligent, alert, fearless, and vigilant. It is considered a dangerous breed if it is not taught to socialize with people properly. Its vigilant and aggressive nature makes it the breed that is used by police in the K-9 units.
8. Cane Corso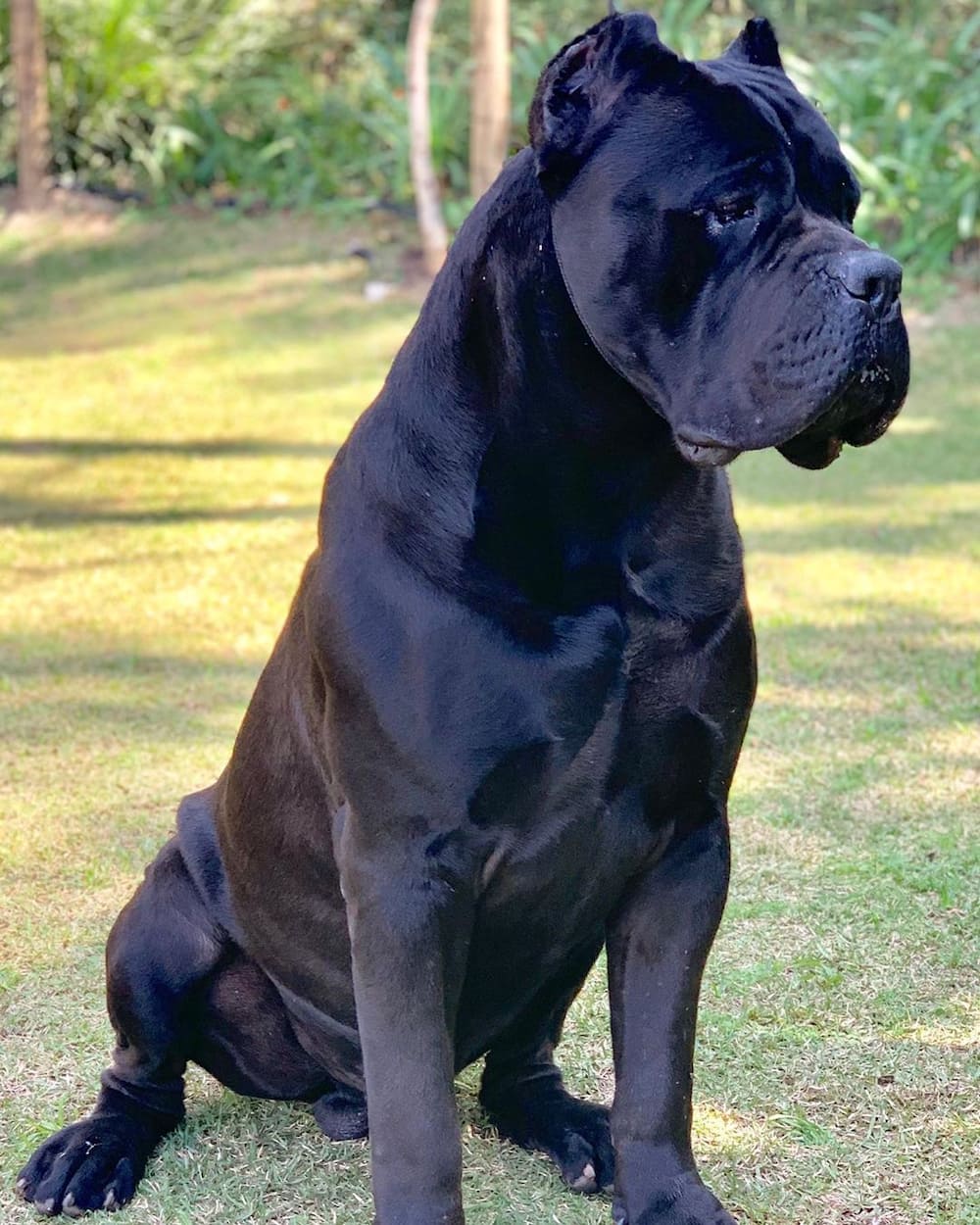 Cane Corso is a well-muscled dog that descends from the Canis Pugnax. The Canis Pugnax were dogs that were used in warfare by the Romans. They can weigh between 99 to 150 pounds.
9. Huskies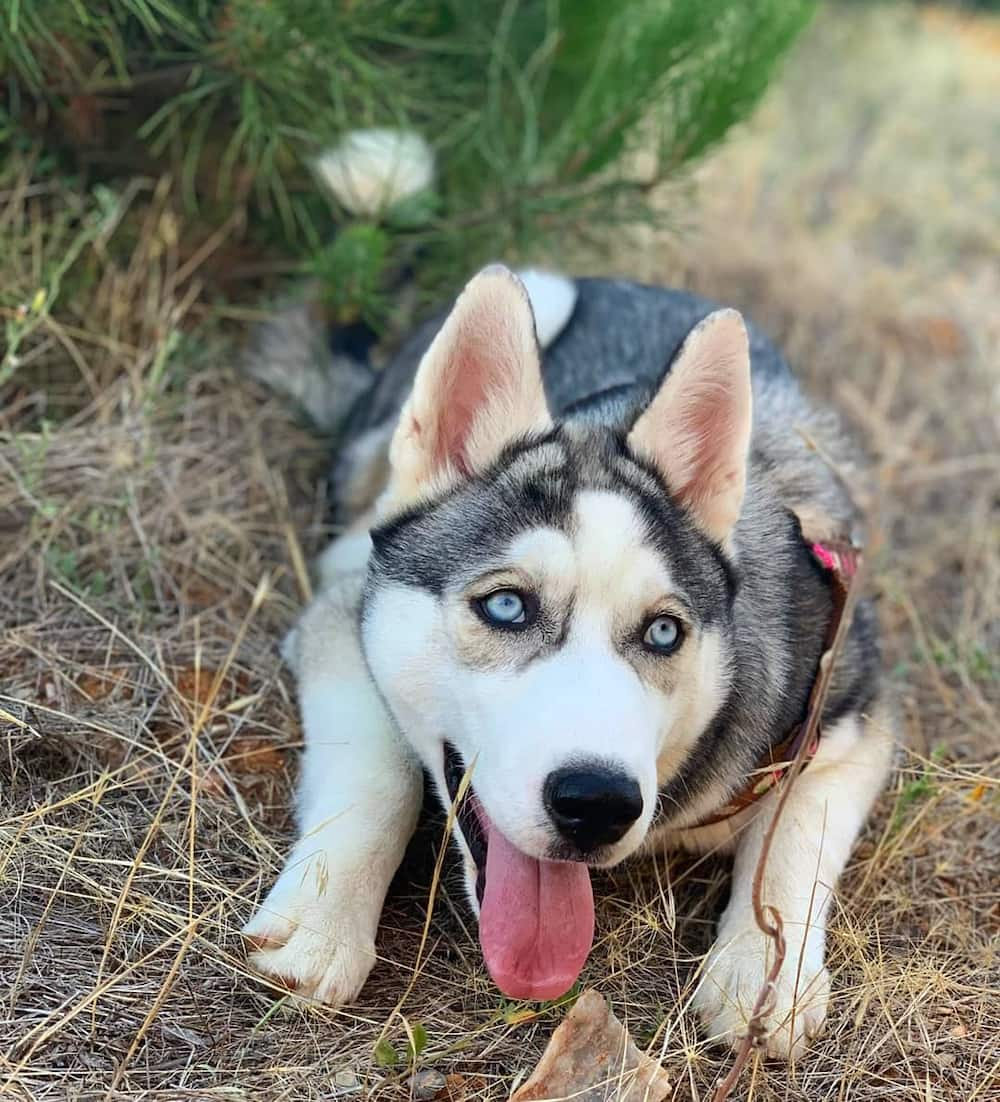 Most people know the huskies due to their role in pulling sleds in the northern regions. They have powerful predator instincts, which makes them a threat to smaller animals. They are also very destructive when they are bored.
10. Pitbull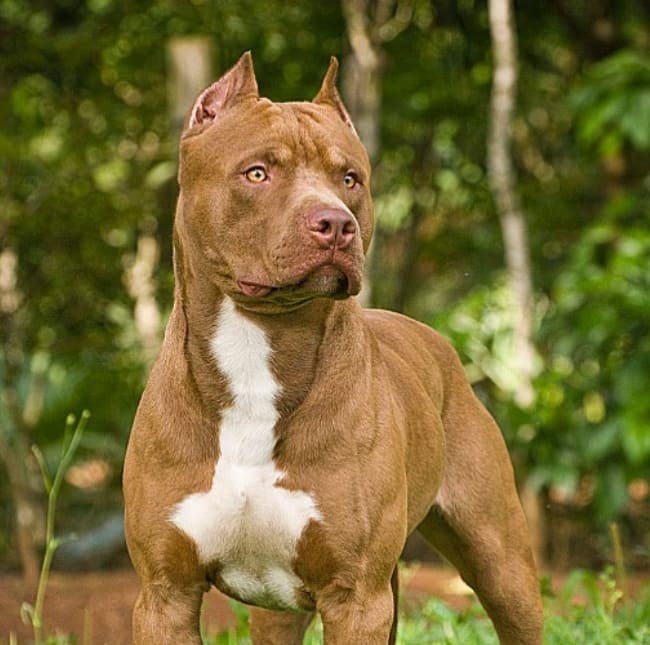 The Pitbull is perhaps the most dangerous dog worldwide. It is considered the most aggressive dog because it has specific breeds of dogs. These breeds range from the American Staffordshire terrier, American Pit Bull Terrier, the Staffordshire bull terrier, and the American Bulldog. Their powerful and fighting nature has made them been labeled the most dangerous dogs in America. They have contributed to so many attacks and deaths, making many countries restrict their ownership.
11. Rhodesian Ridgeback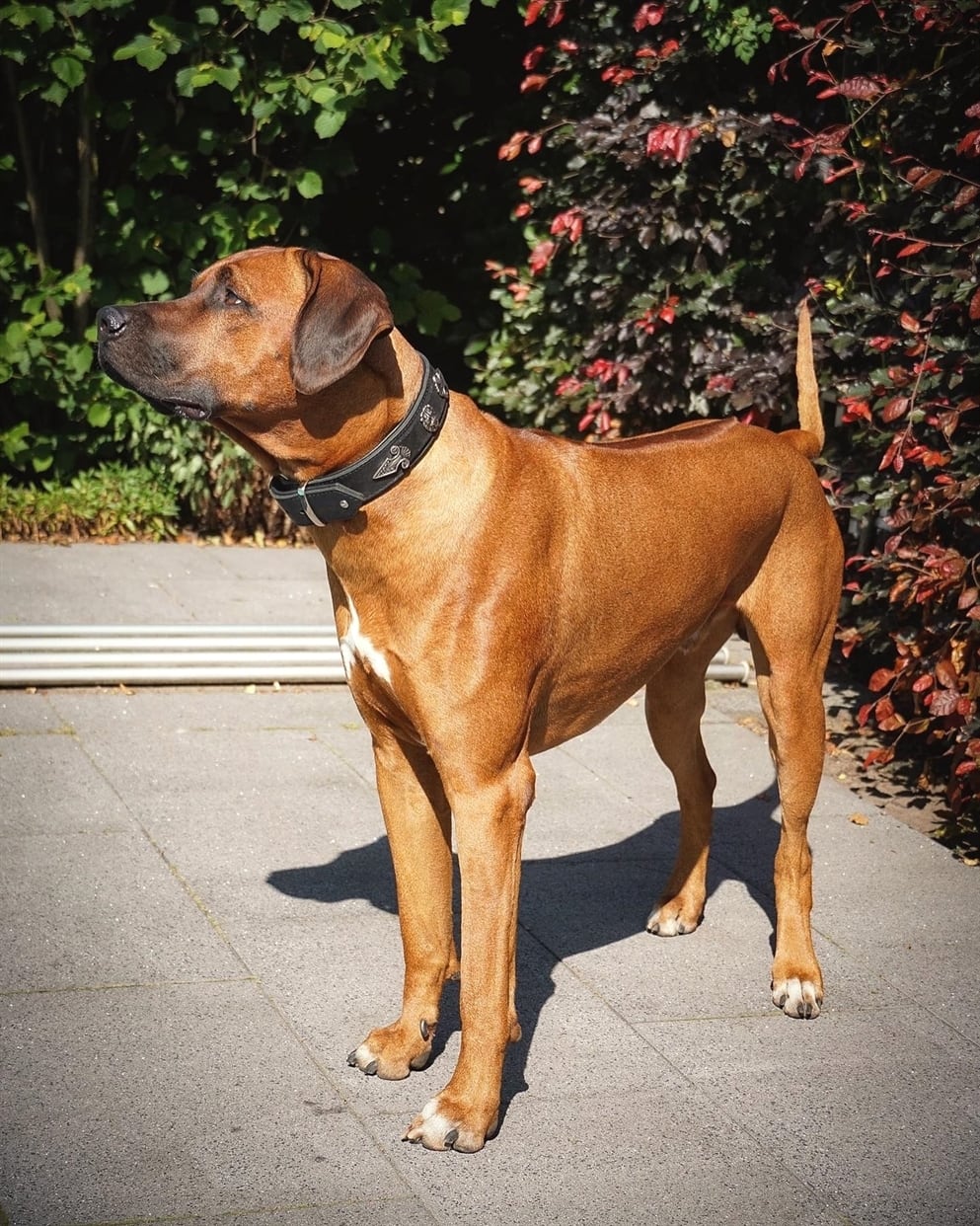 These dog breeds originate from Southern Africa. These breeds of dogs are very loyal and intelligent. They, however, have a very aggressive side, making it mandatory to train these animals.
12. Boxer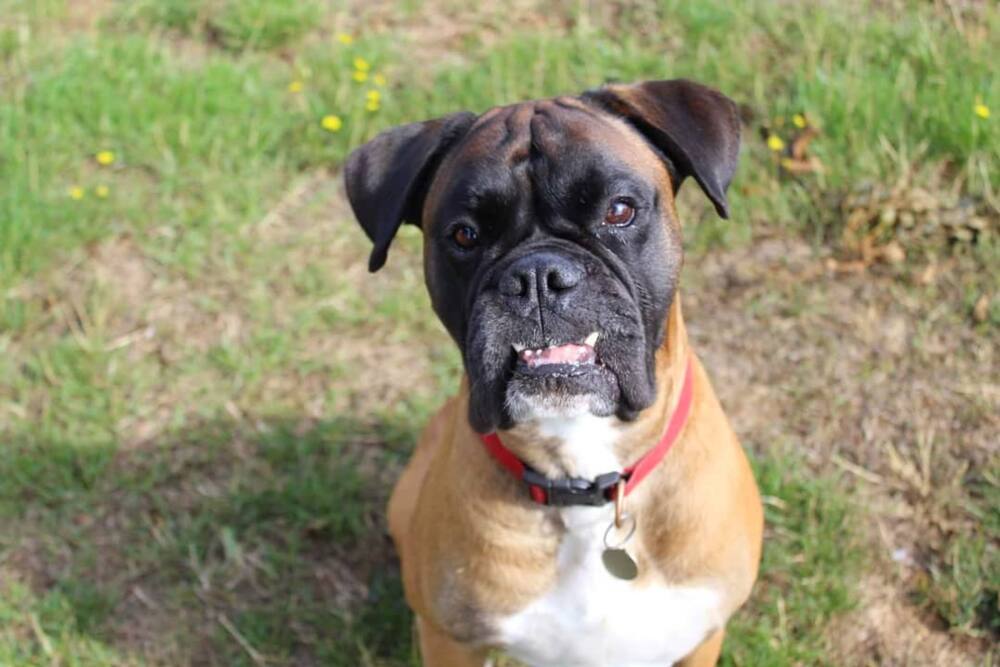 The boxer is not an aggressive breed by nature. However, they are in this list because of the 48 negative incidents the breed has been involved in from 1982 to 2012. They tend to be energetic and playful breeds, which makes them a beloved breed to have as a family pet.
13. Dogo Argentino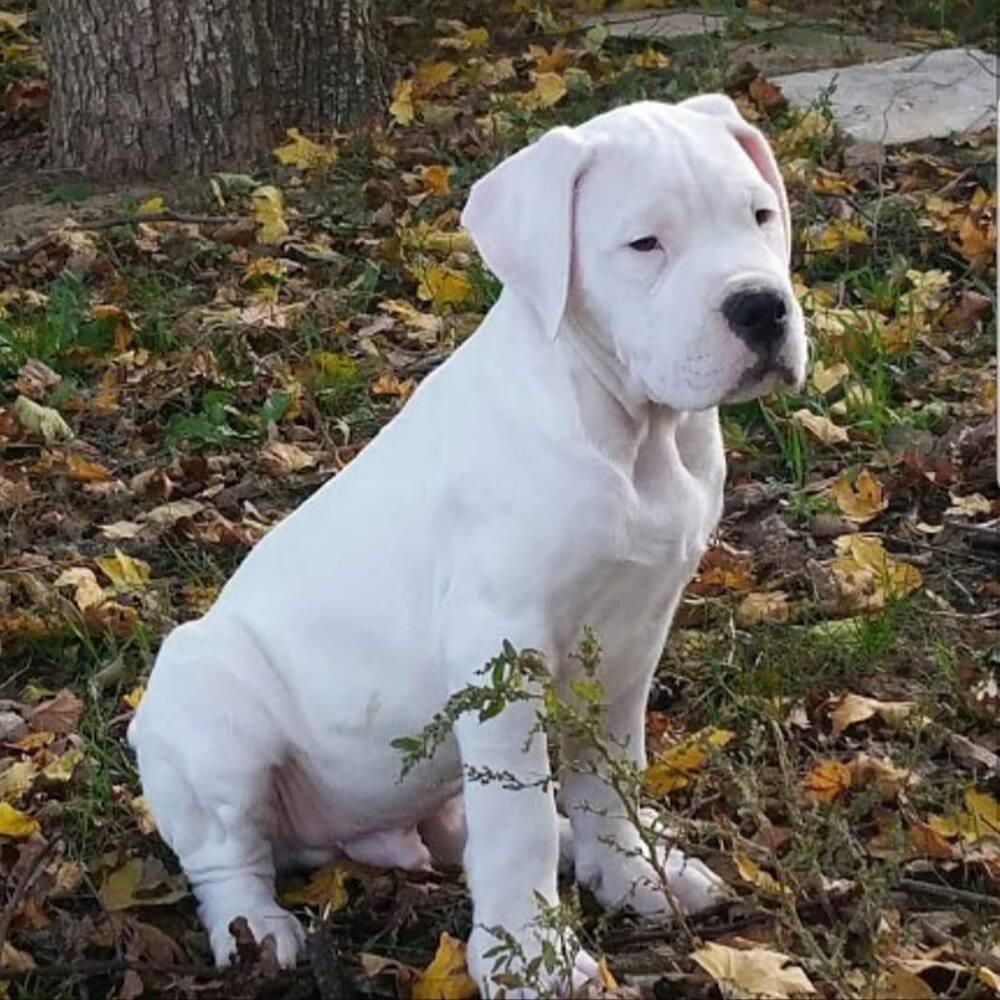 The Dogo Argentino is a muscular dog that originated in Argentina. It is extreme and athletic yet non-harmful to humans. However, according to the Dangerous Dogs Act of 1991 of the United Kingdom, it is illegal to own a Dogo.
14. American Bulldog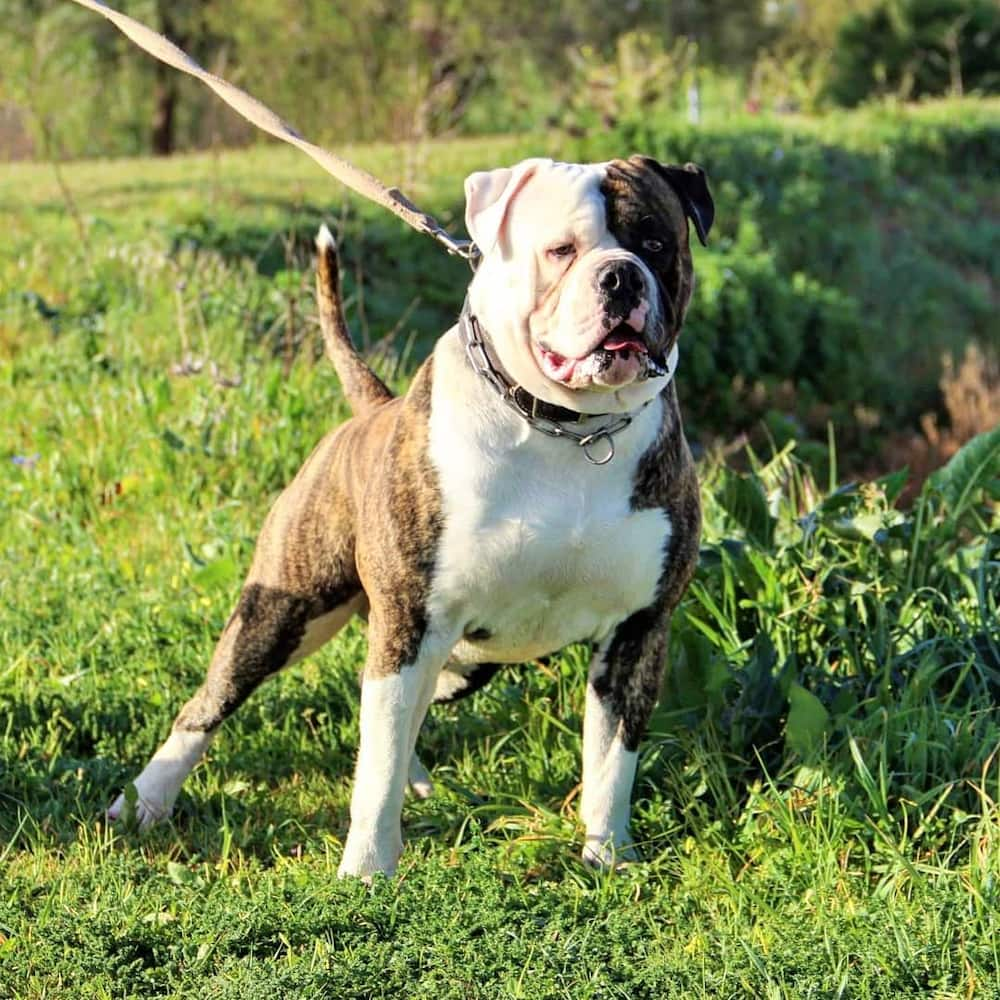 The American Bull Dog is a very masculine and heavy dog. They are famous for their friendly demeanor. However, they can be stubborn because they are extra confident.
READ ALSO: 30 interesting facts about South Africa
15. Boer Boel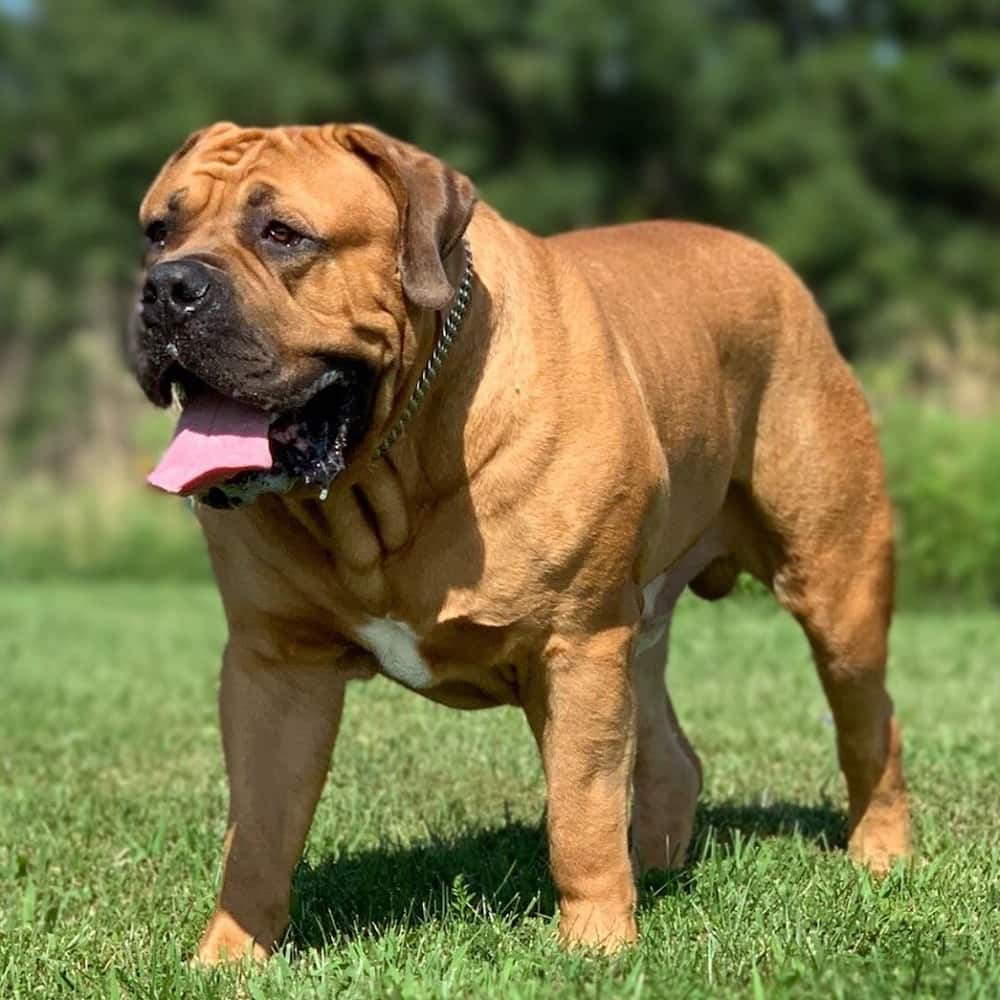 The Boer Boel is a massive mastiff dog from South Africa. It was bred to help in guarding homes and farms. They are very loyal and come in handy in protecting their masters and their families.
16. Basenji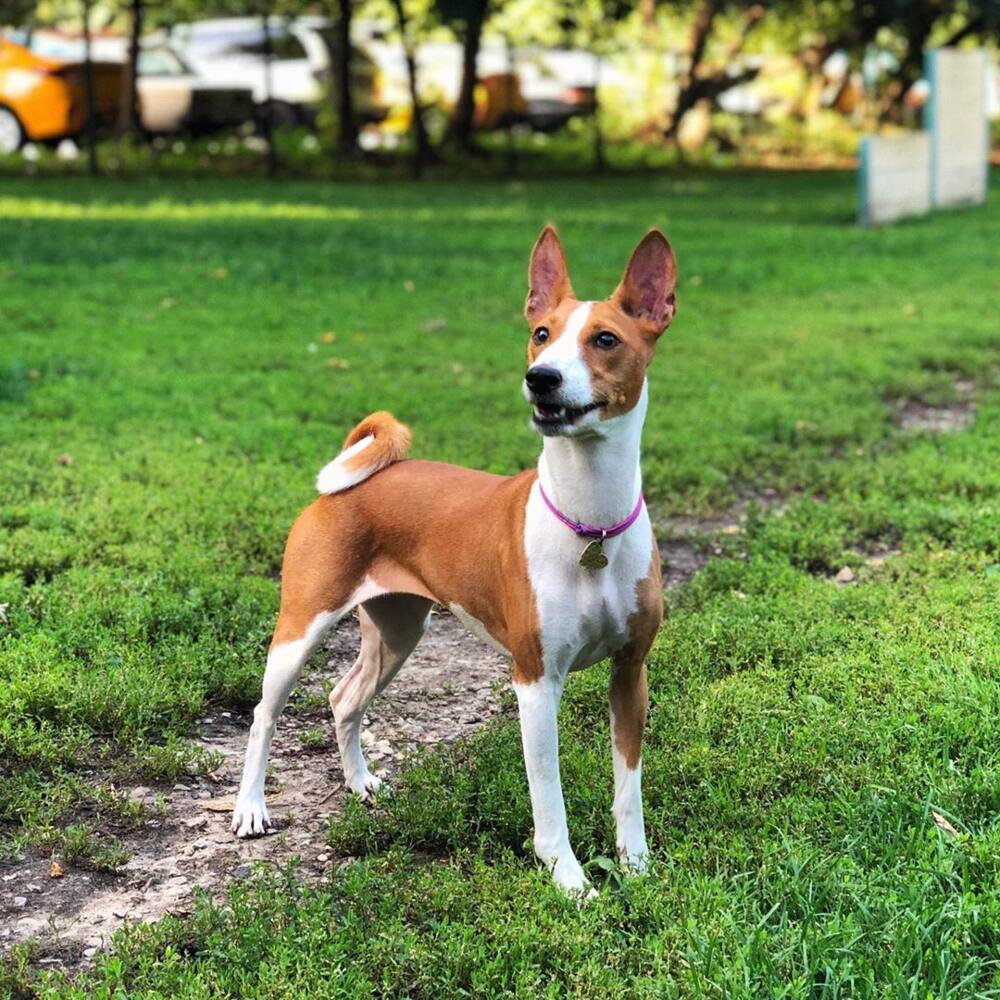 The Basenji is a dog breed that originated from Central Africa. They are classified as a sighthound. The Basenji are types of dogs that are very alert, curious, and affectionate. However, they are the second least trainable of all breed types.
17. Saint Bernard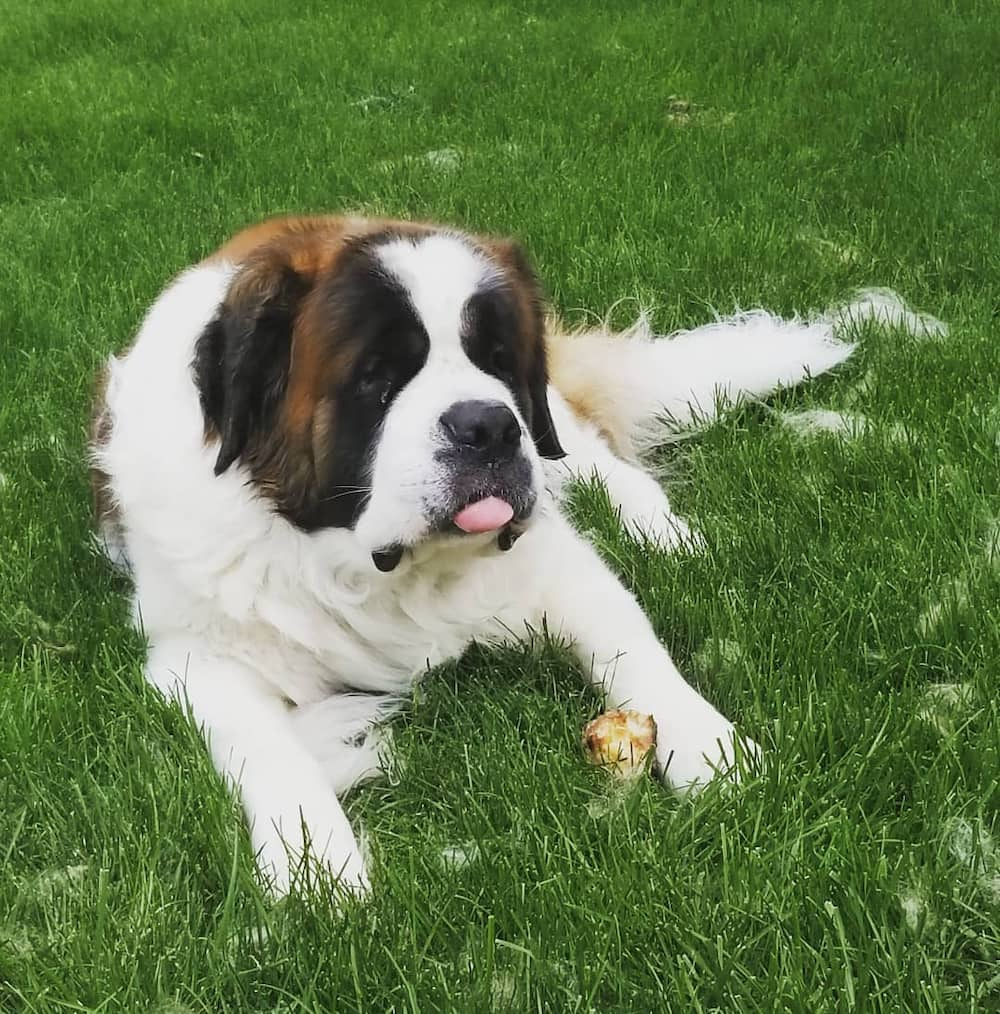 The St. Bernard is a strain that comes from huge working dogs in the Swiss and Italian Alps. They are very aggressive and must, therefore, be trained to become social to strangers.
18. Great Dane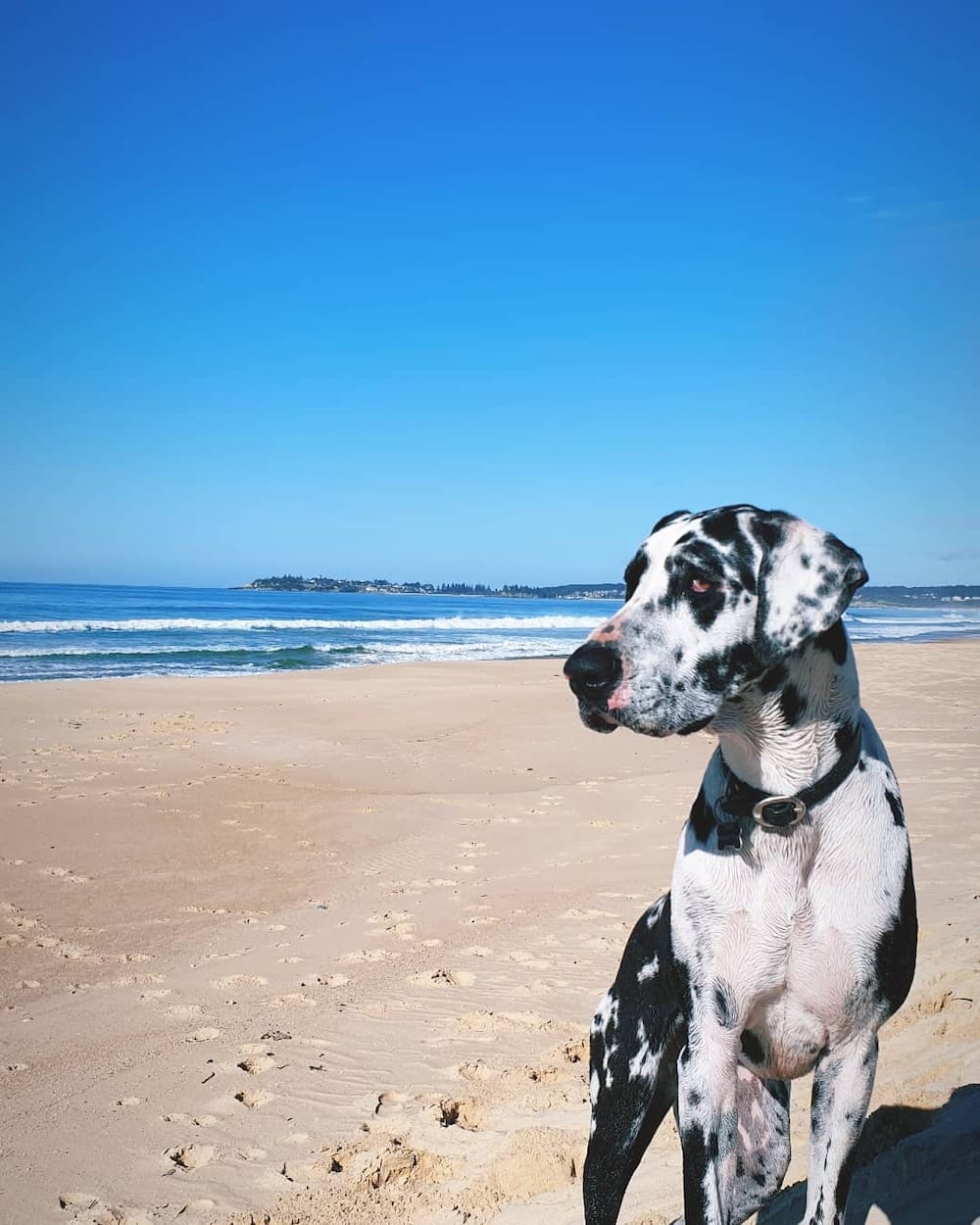 It is also known as the German Mastiff or Danish Hound. Its massive size is intimidating to most people. It is the world's tallest dog at 44 inches.
19. Perro de Presa Canario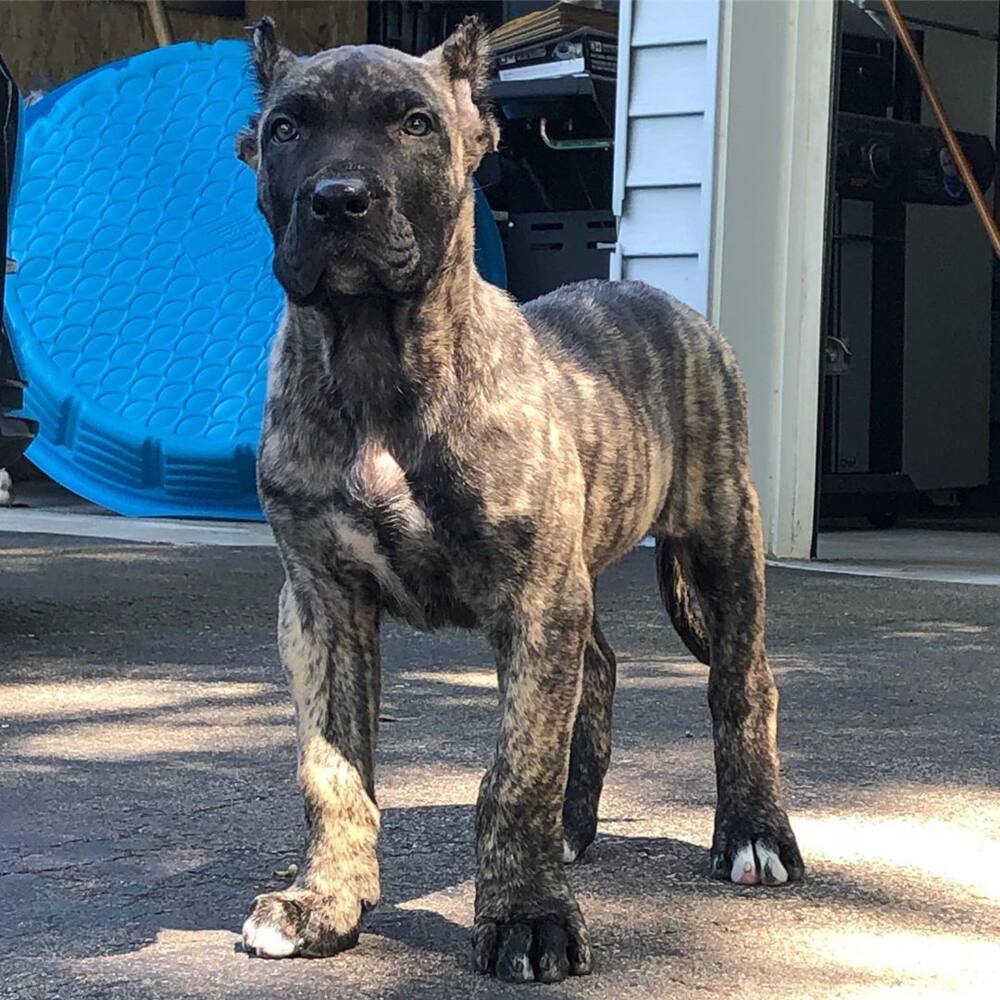 The Perro de Presa Canario is a large Spanish dog meaning "Canarian catch dog." Although it is obedient if trained at an early age, it is, however, dangerous to strangers and other dogs.
20. Akita Inu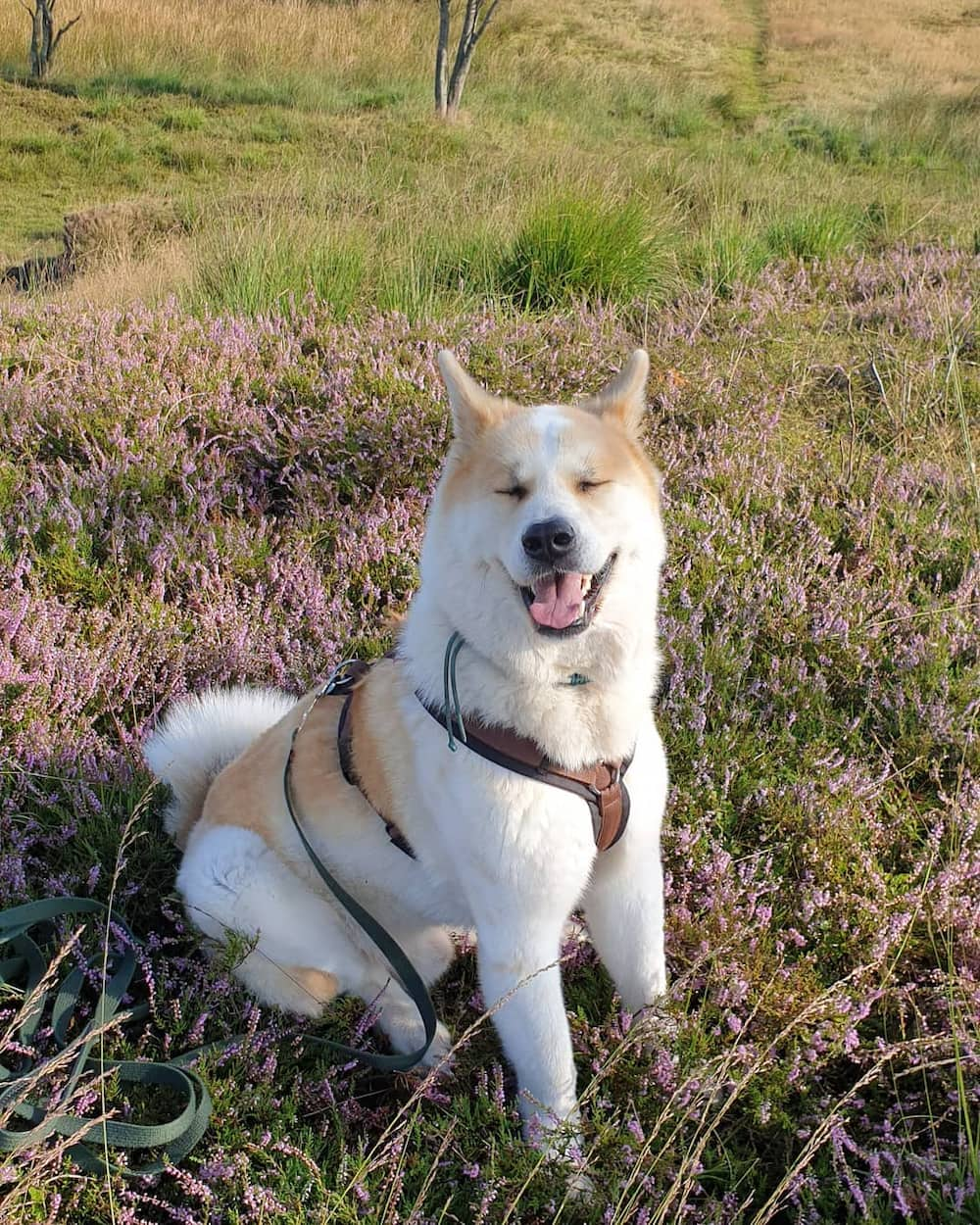 The Akita Inu is very affectionate to its family but is aloof with strangers since they have a territorial attitude.
21. Alaskan Mulamutes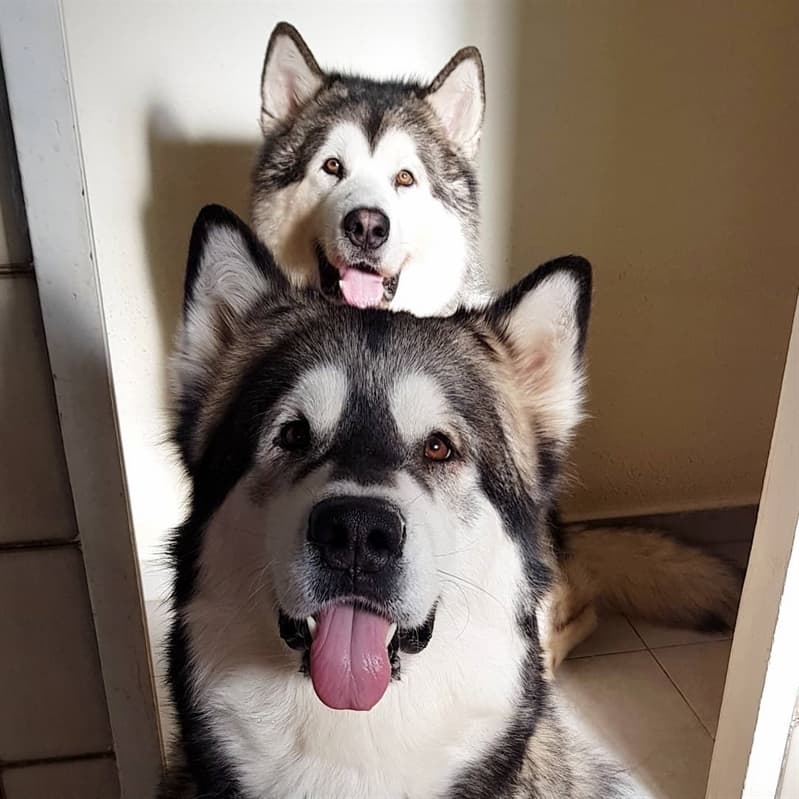 The Alaskan Mulamutes are happy breeds but can be destructive when bored. They are very independent, making them cope with smaller animals poorly.
22. Wolf Hybrid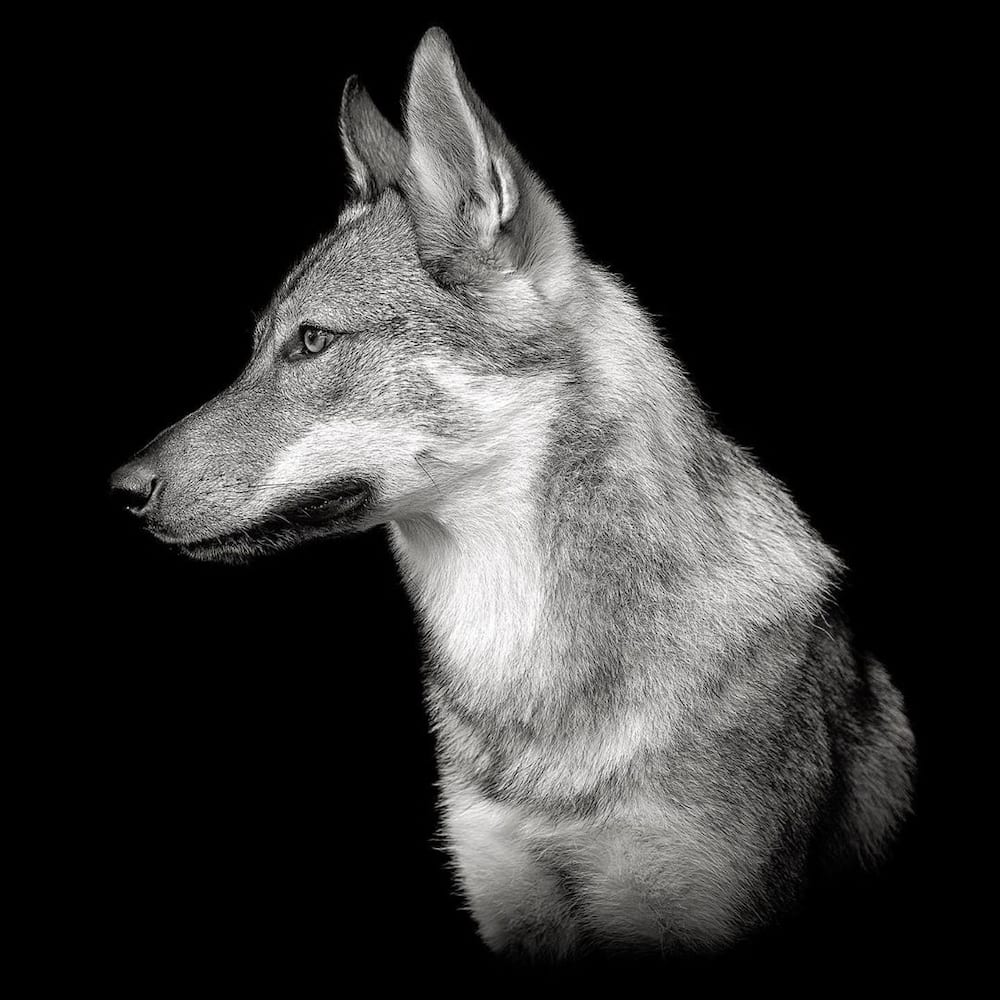 The Wolf Hybrid is a crossbreed between a dog and a wolf. These traits make it less predictable and destructive.
23. Chow Chow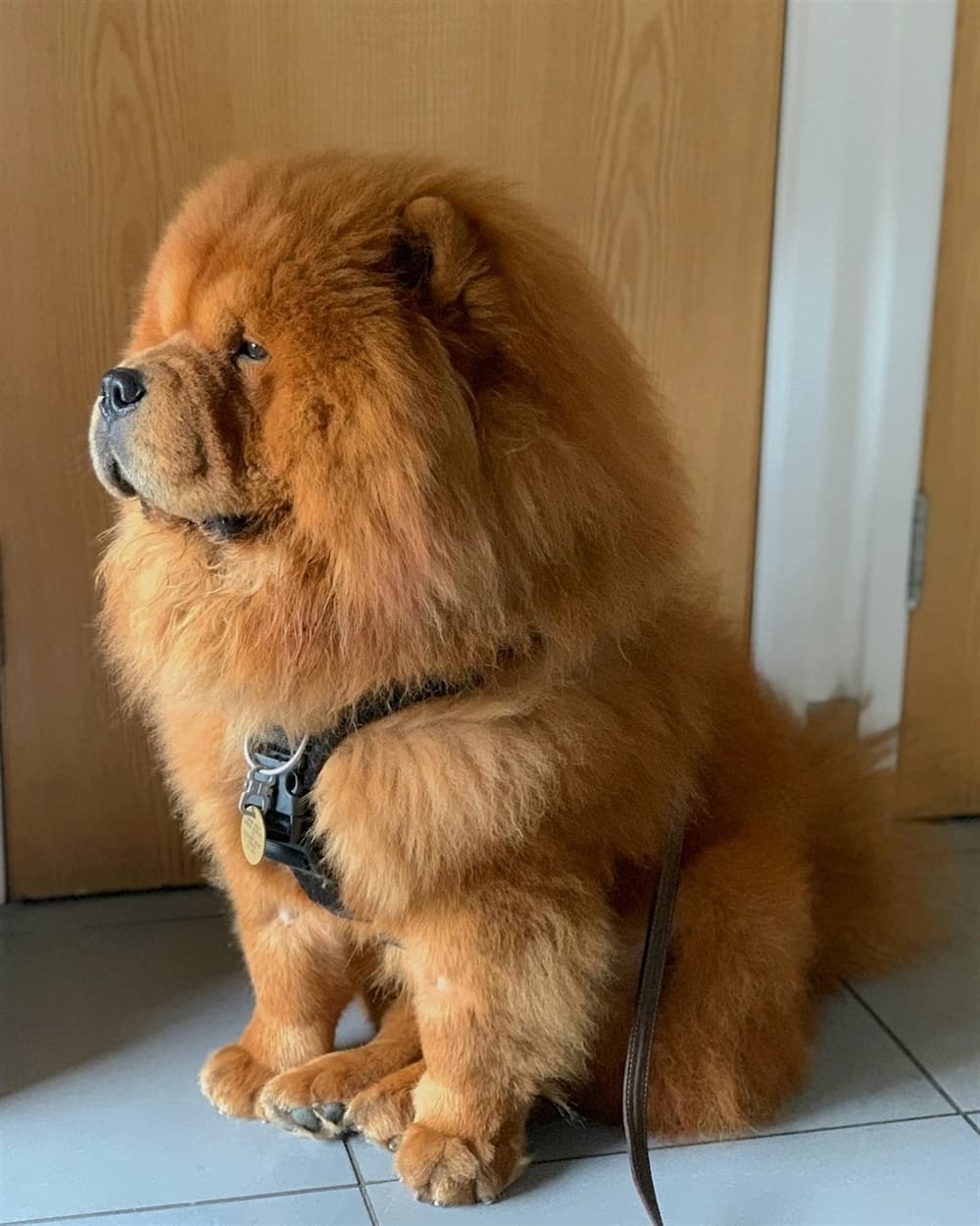 This breed of dogs demands constant attention from their owners. Otherwise, they become aggressive and ill-bred. An owner might require insurance on this breed because of the fatalities from dog bites from 1979 to 1998.
24. Fila Brasileiro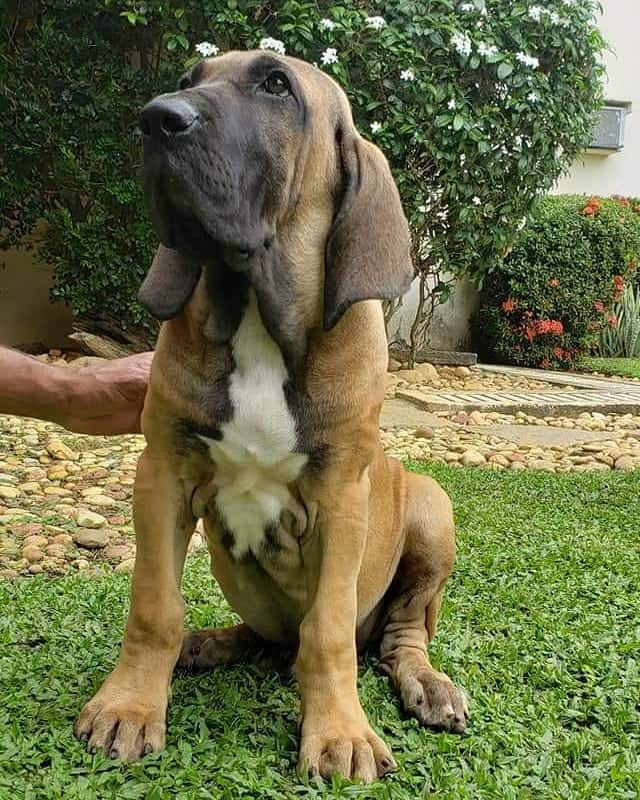 The Fila Brasileiro is a careless dog. It has been banned in many countries due to its temperament and aggressive nature.
READ ALSO: 25 African and tribal tattoos and their meanings
25. Doberman Pinschers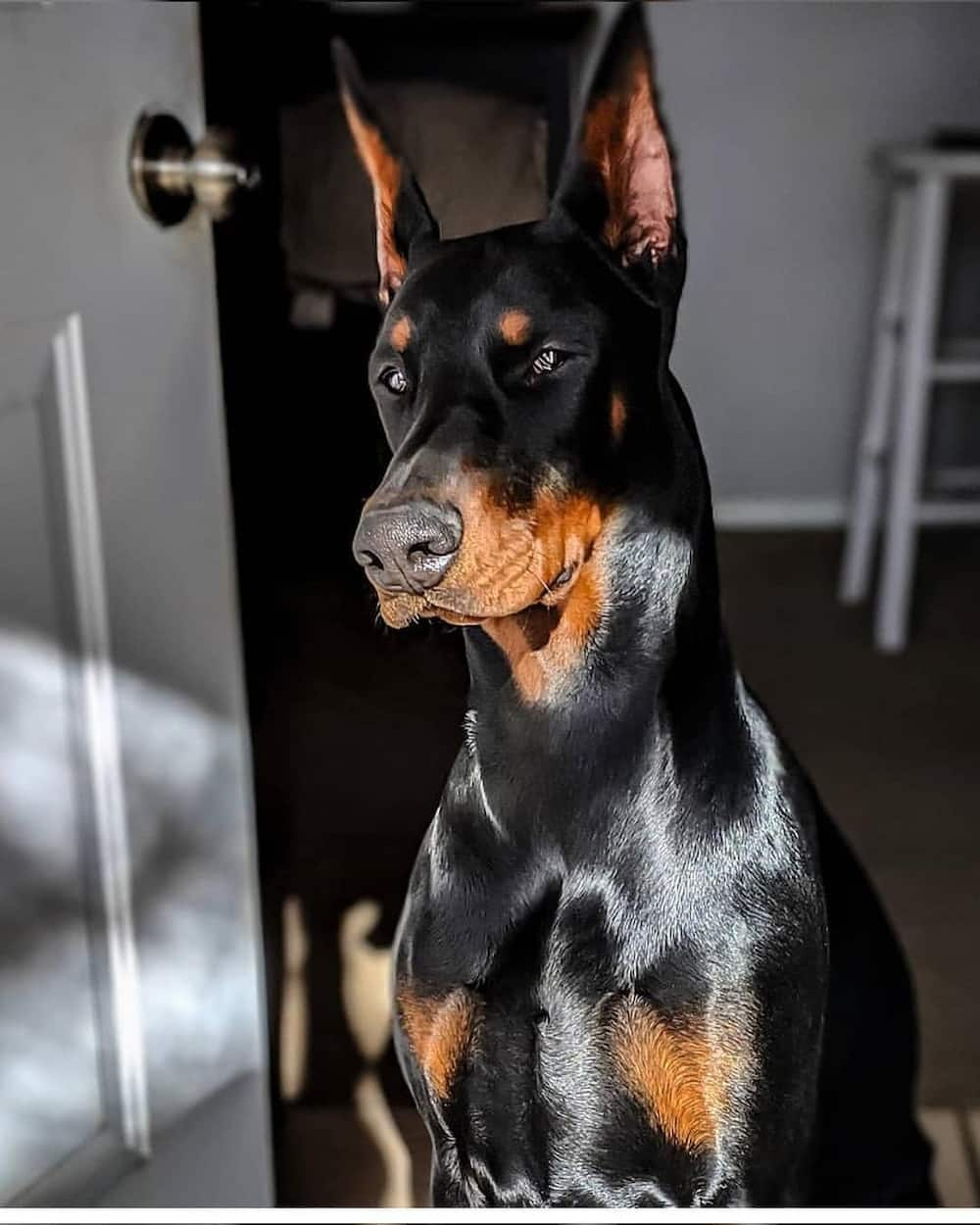 These are alert, loyal, and intelligent breeds of dogs. Their aggressive behaviour and strength make them potentially dangerous.
There have been several debates in South Africa on whether there should be a ban on dangerous dogs. It is because of alarming dog attacks. In case you are not familiar with these vicious strains, take a look at this article since it has discussed the most dangerous dogs in South Africa.
Check this out:
"They throw out dogs like old rugs", says a dog rescuer Sasha. "We are shocked by the cruelty of the dog owners who get rid of their pets like everyday items." This video tells three heartbreaking dog rescue stories from a shelter in Europe.
Source: Briefly News