List of trade unions in South Africa and their major role
When the list of trade unions in South Africa comes to mind, one thinks about the different ways that workers' rights are protected. This brings the question of how many trade unions are in South Africa? As such, it is necessary to know which union you need to belong to depending on the sector you work for.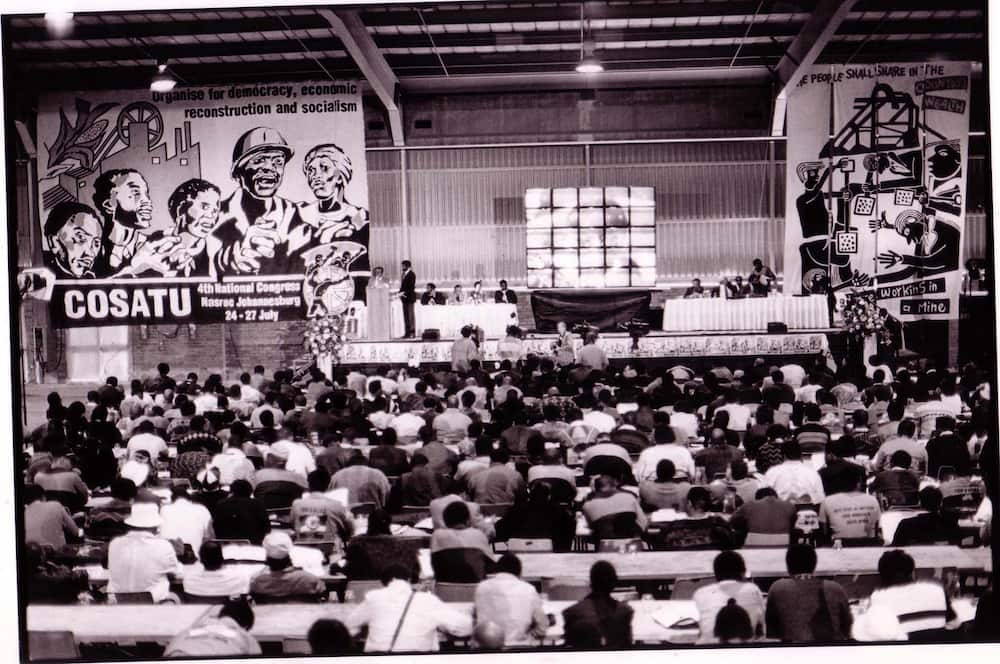 First things first though, you must understand what a trade union is. This will help you categorize the different types too.
What is a trade union?
This is a membership-based organization. It mainly comprises of workers whose aim is to come together for a common goal. Usually, the trade union regulates relations between employers and employees. This said, one may wonder, what are the functions of trade unions? Generally, these organizations are meant to advance worker's welfare. However, the roles may differ based on the types of organization and the country in question.
Roles and responsibilities of trade unions in South Africa
As it is, trade unions in South Africa are the strongest and most stable compared to other African countries. With over 100 registered trade unions, it is not surprising that over 3.2 million workers who make 26% per cent of the formal workforce belong to one trade union or another.
This brings us to the issue of trade union types. How many types of trade unions are there in South Africa? With these many workers' groups, there are several categories of unions. They include:
1. Congress of South Africa Trade Unions (COSATU)
This federation has at least 21 affiliated functioning unions under it with an estimated membership of not less than 1.8 million. Having been established in 1985 with 33 unions under its wings, the federation has grown to become one of the largest in South Africa. It was established to defend the rights of female workers against exploitation, strengthen the industrial workforce, the release of political prisoners, fight apartheid among other reasons.
2. Federation of Unions of South Africa (FEDUSA)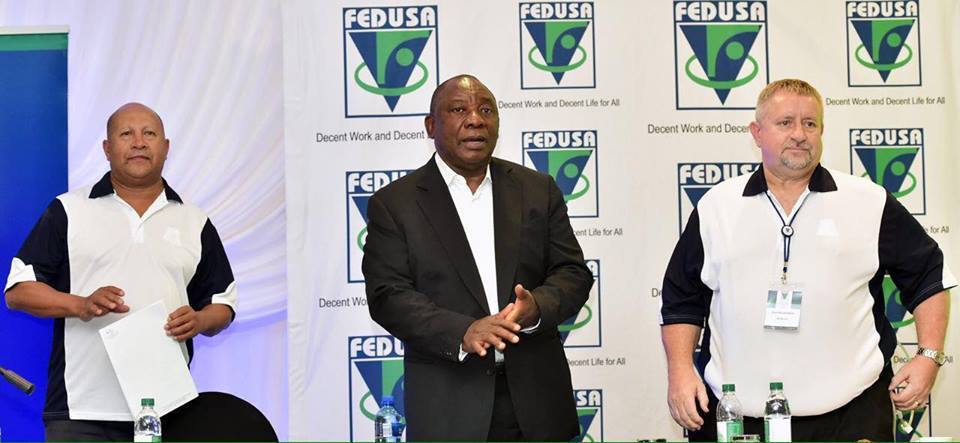 This federation came much later in 1997 and is currently the second-largest in South Africa with over 560,000 members. It is responsible for workers in different sectors including the automobile industry, education, aviation, banking, medical services, healthcare, aviation, and hotel industry.
3. National Council of Trade Unions
This is the third type of trade unions in South Africa. The affiliation has over 17 unions with more than 400,000 strong members. It's representation cuts across sectors covering from mining to banking. It also represents those in the public sector, workers in textile industries as well as those in food processing and agriculture just to mention a few.
READ ALSO: Ramaphosa urged to show leadership as unemployment rate soars
Roles of trade unions in South Africa
With a bit of background on the different categories of unions in South Africa, it is necessary to understand the role of trade unions in South Africa. Before joining any of the unions in South Africa, you may want to know what benefits you stand to gain. They include:
According to the Basic Conditions of Employment Act 1995, employment rights must be protected and enhanced. The act gives unions the mandate to ensure that workers rights are thus not violated. While both the union and employer have the responsibility of ensuring that this act is fulfilled, the trade union is responsible for the advancement of economic development and social justice.
Trade unions are empowered through the Labour Regulation Act-(No.66) 1995. For this reason, therefore, trade unions can represent their members against unfair dismissal at work, change of terms and conditions, and retrenchment among other things.
The unions are also charged with the responsibility of ensuring that employment equity is maintained. They are empowered by the Employment Equity Act (Act 55) 1998 which guards against all forms of unfair discrimination regardless of grounds. Workers should not be discriminated racially, gender-wise or even because of sickness.
Just as all the other roles are governed by Acts of Parliament, the Occupational Health and Safety Act (OHSA) (Act 85) of 1993 guides on this subject. While employers are majorly responsible for offering safety and security to their workers, trade unions can sometimes negotiate for a deal that favours workers.
Trade unions oversee the general development of members by ensuring that employers invest in workers skill development. The unions follow up on physical, moral, and intellectual development. This role is determined by the Skill Development Act 1997 (Act 97).
Generally, the unions help in ensuring that employees rights in the workplace in South Africa are maintained and preserved. They address any injustices that may occur.
List of trade unions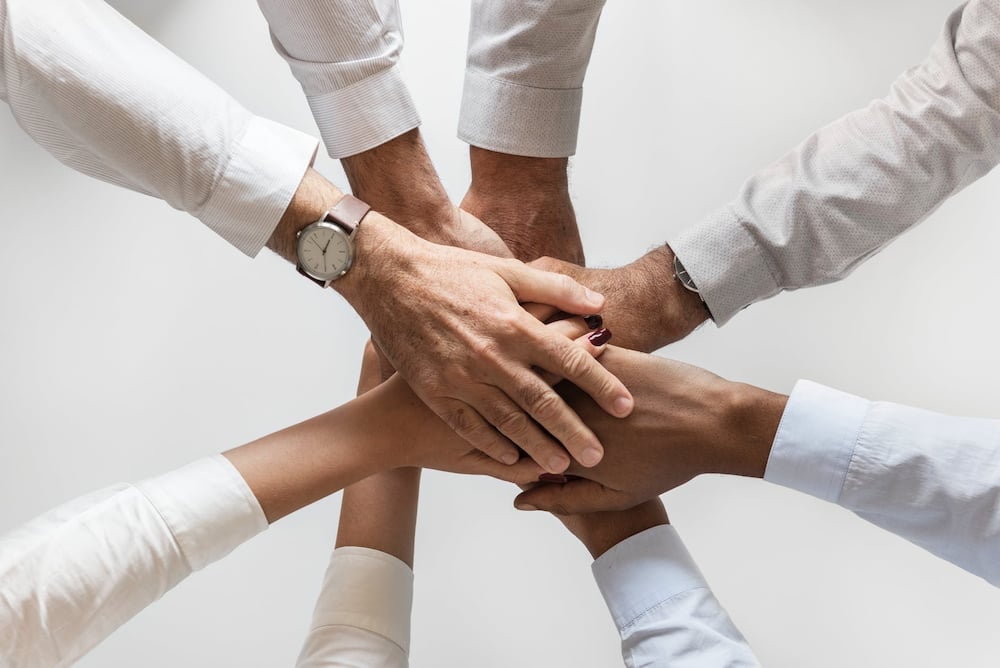 Now that you have a better understanding of what South African trade unions are all about, knowing which ones exist comes in handy. The following is a list of some of the trade unions in South Africa. They are categorized according to the federation they belong to.
COSATU Affiliate
South African Football Players Union (SAFPU)
Police and Prisons Civil Rights Union (POPCRU)
South African Medical Association (SAMA)
South African Democratic Teachers Union (SADTU)
Public and Allied Workers Union of South Africa (PAWUSA
Democratic Nursing Organisation of South Africa (DENOSA)
Chemical, Energy, Paper, Printing, Wood and Allied Workers' Union (CEPPWAWU)
South African Transport and Allied Workers Union (SATAWU)
South African State and Allied Workers Union (SASAWU)
National Union of Mineworkers (NUM)
Food and Allied Workers Union (FAWU)
CONSAWU Affiliate / NACTU affiliate
Thor Transport Action Retail & General Workers Union (THOR)
Professional Educators Union (P. E. U.)
National Public Service Workers Union (NPSWU)
Association of Mineworkers and Construction Union (AMCU)
Banking, Insurance, Finance and Assurance Workers Union (BIFAWU)
South Africa Private Security Workers' Union (SAPSWU)
National Transport Movement (NTM)
Labour Equity General Workers Union of South Africa (LEWUSA)
Inqubelaphambili Trade Union (ITU)
Mine, Engineering and Distributors Workers Union of South Africa (MEDWUSA)
National Security Commercial and General Workers Union (NASECGWU)
Building Wood and Allied Workers Union of South Africa (BWAWUSA)
FEDUSA Affiliate
South African Communications Union (SACU)
Joint Affirmative Management Forum (JAMAFO)
Health and Other Service Personnel Trade Union of South Africa (HOSPERSA)
Independent Commercial Hospitality and Allied Workers Union (ICHAWU)
Suid Afrikaanse Onderwysers Unie (SAOU)
United National Public Servants Association of South Africa and Allied Workers Union (UNIPSAWU)
South African Abet Educators Union (SAAEU)
National Security and Unqualified Workers Union (NASUWU)
Communication Workers Union (CWU)
Motor Industry Staff Association (MISA)
Tertiary Education National Union of South Africa (TENUSA)
South African Parastatal and Tertiary Institutions Union (SAPTU)
Congregated and Allied Workers Union of South Africa (CAWUSA)
The list shows only but a few of the unions. There are so many more.
The influence of trade unions on the South African economy is immense. With most of the unions controlling part of the larger active society in the country, they are thus a significant faction. In fact, these unions sometimes influence the politics and in turn, may hinder the direction which the economy takes. The power lies with the workers. It is therefore important for leaders to pay attention to the above list of trade unions in South Africa and ensure that workers are comfortable if the economy is to grow in the right direction.
READ ALSO:
Celebrating Workers' Day in SA: 3 Historic facts about 'May Day'
Business Leadership SA, COSATU join calls for Mkhwebane's removal
Tips on how to get a job in South Africa as a natural born citizen and immigrant
Source: Briefly.co.za