List of top shipping companies in South Africa
While some people wish to ship goods and other heavy equipment from one place to the other, identifying the right shipping companies in town whose services can be relied on has often been one of the challenges faced. With this in mind, here are some of the top shipping companies in South Africa that you may want to consider using. And if you have been looking for a shipping company in Cape Town or Durban, you will find the information in this article useful.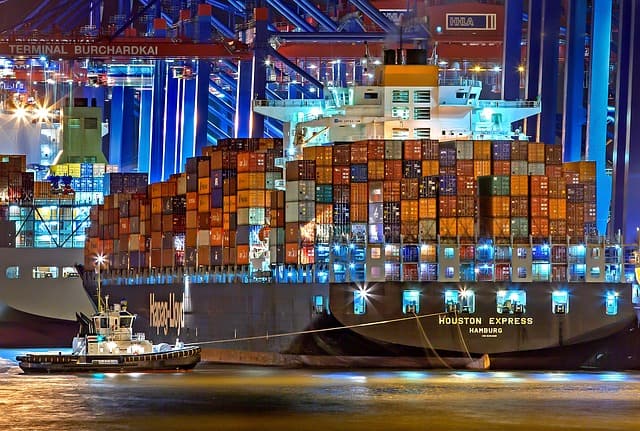 One of the questions that prospective clients with shipping needs often ask is "What are the best shipping companies?" Apart from that, those who operate small scale businesses and have to do with shipping also usually ask which shipping company is the best for small business. Therefore, the following are some companies which you may want to consider for whatever shipping needs you have.
What are the major shipping companies?
Here is a list of shipping companies in South Africa whose services guarantee peace of mind as well as a sense of fulfilment.
1. Mediterranean Shipping Company (Pty) Ltd
As one of the world leading companies in container shipping, Mediterranean Shipping Company Durban ensures that they provide unique and tailor-made services that meet each of their customer's needs. The company has a well developed comprehensive infrastructure for rail, road and warehousing all to ensure that every client gets the best at the end. The Mediterranean is located at MSC HOUSE, 54 Dr Langalibalele Dube Street, 4001 Durban, and you can send an email to this address: ZA031-sa.distribution@msc.com.
READ ALSO: 25 romantic weekend getaways in South Africa
2. GMA Logistics
The South African-owned enterprise GMA Logistics is known with service and integrity as the bedrock of everything they do. Their commitment to these core values is one reason why for more than one hundred years they are still vibrant and active in the industry. Among other services, the company is an expert when it comes to International Forwarding, Warehousing (bond and free), Project cargo, export forwarding (sea, air and land) and EDI customs clearing.
3. MACS Maritime Carrier Shipping GmbH & Co.
For more than 35 years, customers have enjoyed the specialised shipping solutions provided by MACS Maritime Carrier Shipping GmbH & Co. Interestingly, they have specialised vessels which are capable of carrying a combination of big bags, project cargoes, steel products, containers, vehicles and heavy lifts. MACS is one of the cheapest international shipping from South Africa and they operate in different countries, including Singapore, the United States and South Africa.
To enjoy their services, MACS Maritime Carrier Shipping (PTY) Ltd. is located at 8 Riebeek Street, 17th Floor, Norton Rose House Cape Town 8001. Then, for every enquiry, you can either visit their website or put forth a call to them on +27 21 405 3400.
4. Safmarine South Africa
If you need cheap shipping companies in South Africa with quality service, Safmarine has been a significant partner to clients in this category. Founded in South Africa in 1946, the company inspires a brighter future by partnering with customers while promoting a culture of optimism and positivity. So, for whatever kind of cargos that you want to ship, ranging from Dry to Reefer, Special, Hazardous, Inland transport and Customs House Brokerage, they are at Roggebaai Place, 4 Jetty Street, Foreshore Cape Town.
5. Kintetsu World Express South Africa (Pty) Ltd
Kintetsu World Express is an integrated global logistics partner that offers supply chain management services which range from ocean and airfreight forwarding to supply management, procurement, customs clearance and warehousing. Since their establishment in 1948, clients have found their services reliable and worth recommending to others. No matter the nature of a customer's industry, through their integrated management system and high-end information technology, Kintetsu ensures that everyone is serviced in satisfactory ways.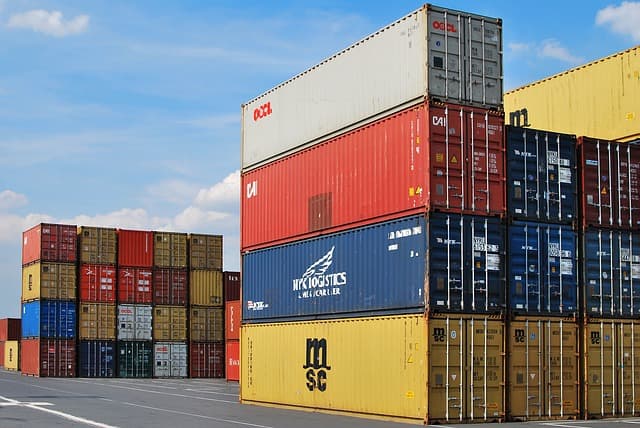 Shipping companies in Durban
6. Turners Shipping
As one of the giant freight companies in South Africa, the value placed on customers' needs and the professional approaches given to ensure that everyone gets value for whatever they pay for are second to none at Turners Shipping company. While committing themselves to the provision of value-added logistics solutions and freight management, an interesting thing about this company is that building partner and customer relationships have only enabled them to deliver satisfactory services further.
READ ALSO: How to get full child custody in South Africa
7. C. Steinweg Bridge (Pty) Ltd
For a complete freight services solution, C. Steinweg Bridge is a dependable company. As one of the notable freight companies in South Africa, apart from the door-to-door logistics service which they render, there are other diversified freight services including conveyance of materials on rail and road from collection point or major ports and their warehouses which they render. Clients in the agricultural, metals and minerals, raw materials sectors will enjoy partnering with them. They are located at 1 Bridge Close, off Rosherville Road, City Deep, 2049, Johannesburg.
Shipping companies in Cape Town
8. NATCO SA
NATCO SA has been in operation since 1996 when it was established in Johannesburg to provide solutions to various logistics issues in West Africa. As a privately-owned company, NATCO incorporates the logistics of air and sea cargo. A major service that they render is import and export logistics service which have to do collecting/receiving cargo, consolidating and forwarding to anywhere in the world. To ease access to them, they have offices in Cape Town, Port Elizabeth, Durban and Johannesburg.
9. Africamarine Ships Agency (Pty) Ltd
As an independent registered shipping and freight services company in South Africa, Africamarine Ships Agency provides clients with every needed shipping information that will help them make informed decisions. They ensure that clients have direct access to every aspect of Forwarding to save time and also deliver an unbeatable on-time door-to-door service in the best reliable way.
The presence of these shipping companies in South Africa has dramatically impacted on international trade as far as the country is concerned. How they help simplify the shipping needs of both small scale businesses and large corporations are commendable. However, kindly bear in mind that these are just some of the shipping companies that offer exceptional services in the country.
READ ALSO: DStv payment: How to pay DStv online and using cellphone banking
Source: Briefly News