Nokuthula Ledwaba biography: age, baby, partner, The River, Rhythm City and Instagram
Nokuthula Ledwaba is one of the most accomplished South African icons in the entertainment industry. The latter had the roughest childhood but rose against every wave that came her way to become the successful lady that she is. She is one of the few lucky figures that have had the rare opportunity to feature in Rhythm City.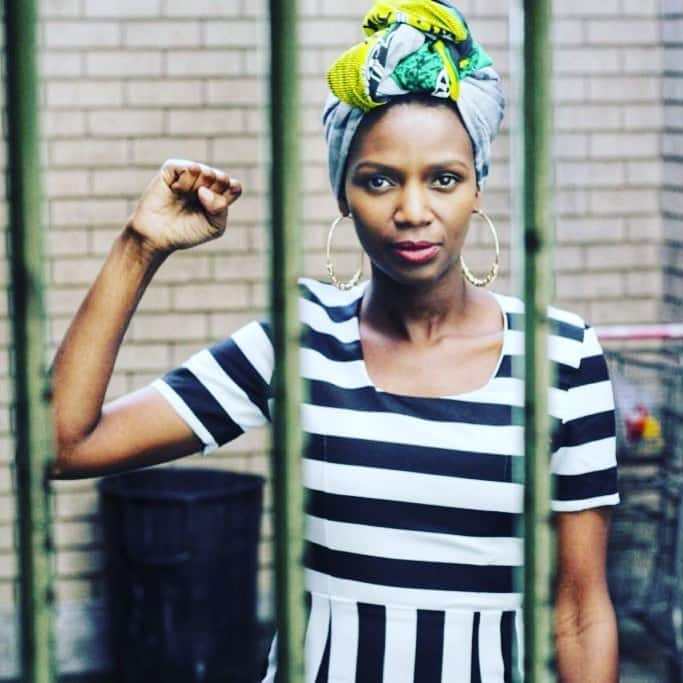 Resilience and hard work are the best terms that can be used to describe Nokuthula Ledwaba. The latter had the most difficult and humbling childhood. She grew up with the pain of being rejected by her mother to keeping up with the insecurities of not knowing her identity. She, however, did not let that put her down as she rose against all odds and chose to re-write the story. Her dark past has been reciprocated by the beautiful smile that she wears all the time.
Nokuthula Ledwaba biography
How about coming up with more details about the beautiful and strong lady.
Nokuthula Ledwaba age
The latter was born in Soweto's Mofolo area. Her mother, Grace Vilakazi-Ledwaba gave birth to her at a very young age and her father passed on when her mother was still expectant. That is close to thirty-six years ago. Therefore, Nokuthula could be thirty-six years old.
READ ALSO: Nokuthula Mavuso makes exciting announcement: Welcomes second child
Nokuthula Ledwaba family
Having had children at a young age, Nokuthula's mother had a difficult time raising them. She, therefore, handed her over to her aunt to bring her up. That explains how Nokuthula ended up growing up in Soshanguve, in the Northern parts of Pretoria. That also explains how she got the name Ledwaba. It also highlights why she did not know so much about her family until when she was older.
Recently, Nokuthula found out that her father was called Mavuso. She took it upon herself to connect with her paternal relatives and made the following remarks during one of the interviews that she had:
It was exciting to meet the extended Mavuso family: cousins, uncles and aunts. My grandmother has been taking me through the family history and our cultures.
I am embracing the three cultures that I am connected to - the Ngqosinis, where my mother's [family] comes from; the Ledwabas who raised me; and the Mavusos, where I belong. I actually feel like a true African.
The latter, however, lost her mother in September 2015 and that was one of her most difficult moments. Even though she had experienced a rough childhood growing up with the pain of how her mother had abandoned her, she made up with her and forgave her. That played a very important role in helping her heal and establish a strong relationship with her mother and when she passed on, her mother's death affected her.
Nokuthula Ledwaba partner
The latter is currently a mother of two. She welcomed her second bundle of joy a few months ago. She, however, does not give details about the father of her children even though she mentions that her partner has been very supportive in helping her raise her first kid. She is also vocal on matters regarding families and highlights on the importance of being in a closely knitted family. She is never shy to give her story and how she suffered from teenage rejection and growing up with insecurities regarding her identity.
Nokuthula Ledwaba baby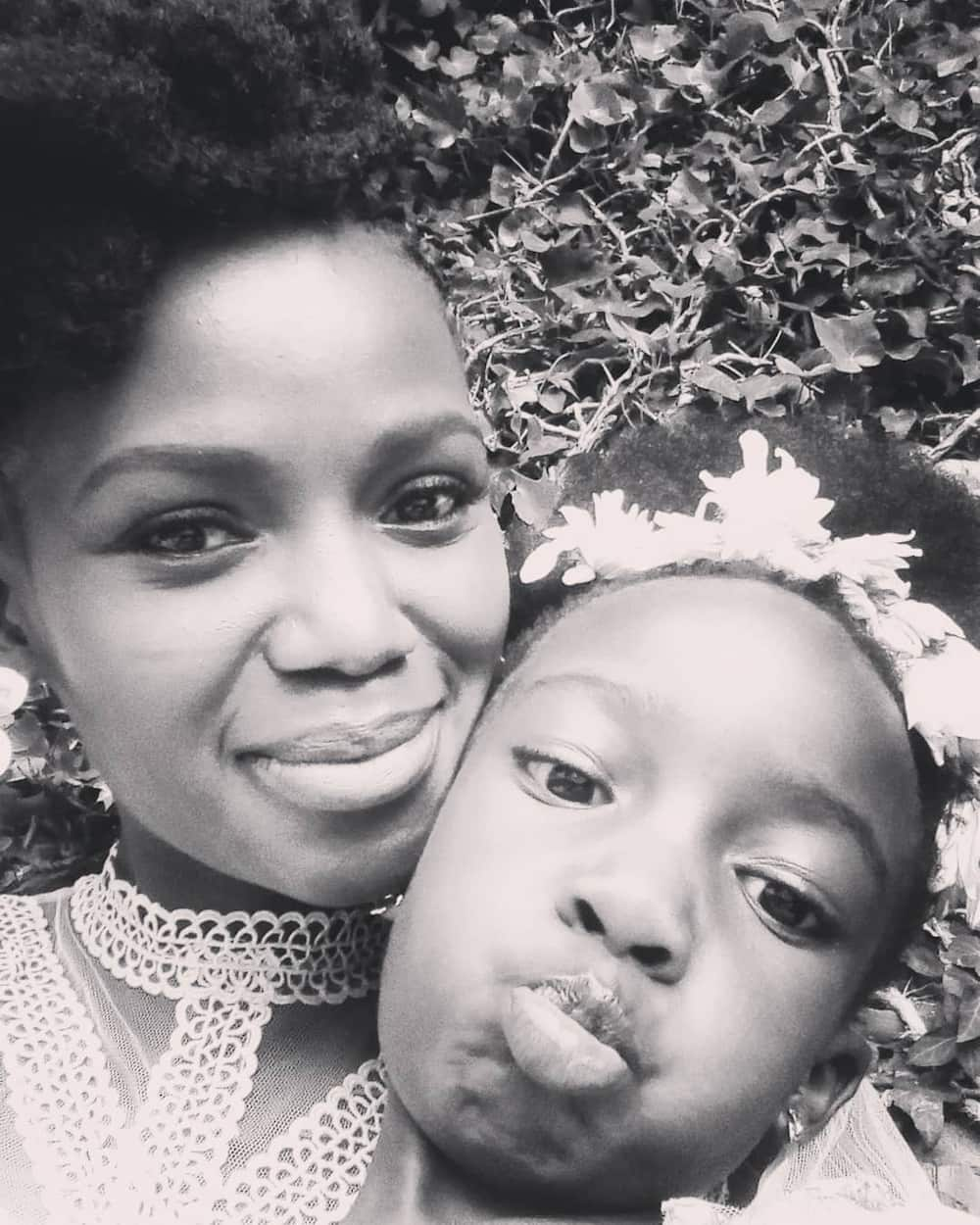 The latter is the mother of two adorable babies. She got her firstborn baby: Lewatle, six years ago and her second baby, whom she calls Sheddy, in 2019. Days after she had given birth to her second bundle of joy, she took it to her Twitter account to post:
We went and made a carbon copy ya Lewatle. The joke's on us. #SheddysHome
Nokuthula Mavuso career
The latter is one of the household names in the entertainment industry. She began her career at the age of nineteen and is almost clocking two decades in the field. The first role that she landed, was in a show called wild child Lu where she used to be on the backstage. She has featured in a couple of productions even though the most popular ones are Rhythm City and The River.
Nokuthula Ledwaba Rhythm City
This is one of the most popular roles that the latter has played. It has been the highlight of her career and fame at large. In the show, she pulled the coveted role of Tshidi Khuse. Tshidi was a young girl who was trying to keep up with being a diva.
The latter landed this role in 2007 and it earned her so much fame. She ended up earning a nomination as the Best Supporting Actress during the third yearly South African Film and Television Awards (SAFTAs) in February 2009. She, however, was not lucky to win the award.
Nokuthula Ledwaba The River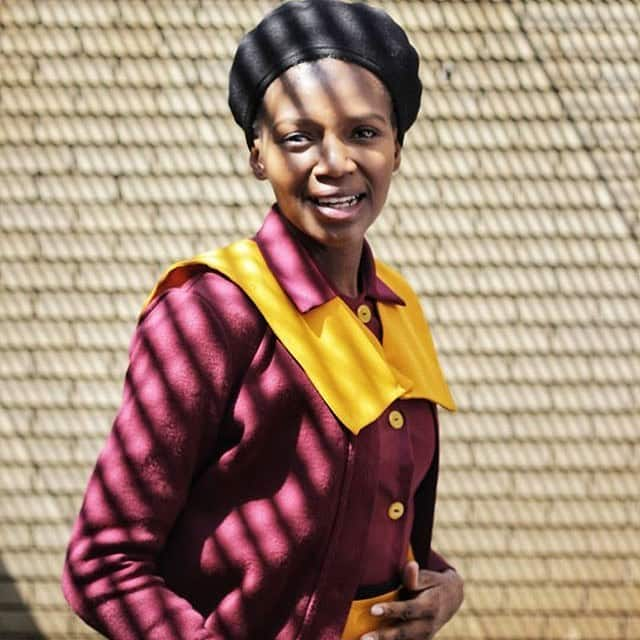 Besides the admired role that she played on Rhythm City, the latter is also famous for featuring in The River, another popular South African soap opera. Here, she played the role of Angel and was part of the cast for the first and second seasons of the show.
Apart from these two popular shows, the other shows that have given her the opportunity to grace the screens for her fans include:
Umlilo where she has played the role of Dumile Simelane for the first, second, third and fourth seasons of the show.
The first season of Roots where she pulled the role of Binta Kinte.
The fourth season of Had Copy where she acted as Leah Gumede.
The first season of Backstage where she pulled the role of Lu Majola.
The first season of Ambitions where she played the role of Thembi.
The first season of Abomama where she acted as Mapule.
Setbacks in her acting career
Her journey to fame has not been easy as most people imagine. Recently, Nokuthula opened up about her experience being a beginner in the industry. She elaborated how she had been abused by some of the accomplished actors during her early days. In a statement, she narrated:
I was 19, starting out as an actor when a 'respected' male actor in his 30s said he wanted to 'take care' of me while stroking my hair. This particular actor was married even. I just played along for an hour or so and ducked as soon as I could,
I had reported him on many occasions and nobody listened. I got fed up. I asked to be written out of the show. They thought I was kidding. I simply refused to work. They got other actors to talk me out of my madness. Stood my ground. I was ready to march to the broadcaster...You refuse their advances, you're a s**t, a prima-donna, difficult,
Most icons in the industry came out to support her for being bold to narrate her story. Among those that applauded her bravery was Florence Masebe.
Nokuthula Ledwaba Instagram
The latter is not so active on Instagram as compared to her Twitter account. She is bold in sharing her opinions regarding everything that affects society.
Nokuthula Ledwaba is one of the most accomplished icons in the entertainment industry. She has gone through the most difficult hurdles in life but still finds a reason to smile at her success.
READ ALSO:
Nokuthula Mavuso slams tweep over late marriage fears comment
How family and friends remembered Reeva Steenkamp on the 6th anniversary of her death
The River cast: A-Z Exhaustive list with pictures
Source: Briefly News