Nelspruit is one of the biggest cities in Mpumalanga, South Africa. A few years ago, its name was changed to Mbombela, which means 'a lot of people in a small space'. With so much going on around the city, there are countless things to do in Nelspruit and its adjacent regions, ranging from extreme explorations to milder family-oriented activities. So, what is there to do in Nelspruit?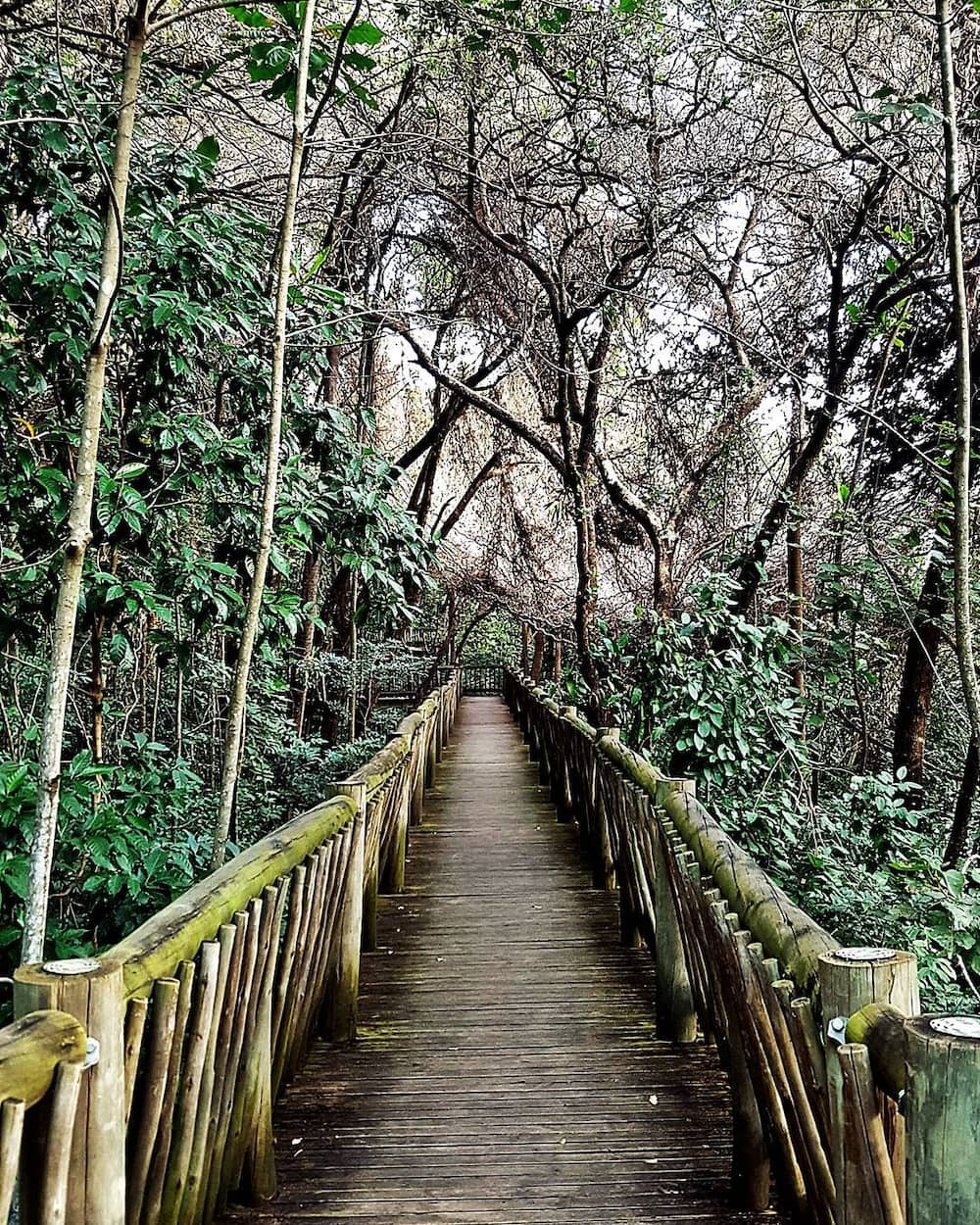 Nelspruit is considered a gateway to Kruger National Park, which is home to various wildlife and nature in South Africa. If you have plans of visiting Nelspruit soon, here is a list of 10 fun and remarkable tourist attractions in Mpumalanga.
READ ALSO: 20 of the largest cities in South Africa
What to do in Nelspruit
Nelspruit is considered an ideal tourist destination owing to its moderate sub-tropical climate, abundant sunshine, lush scenery, and a myriad of nearby attractions.
1. Sudwala Caves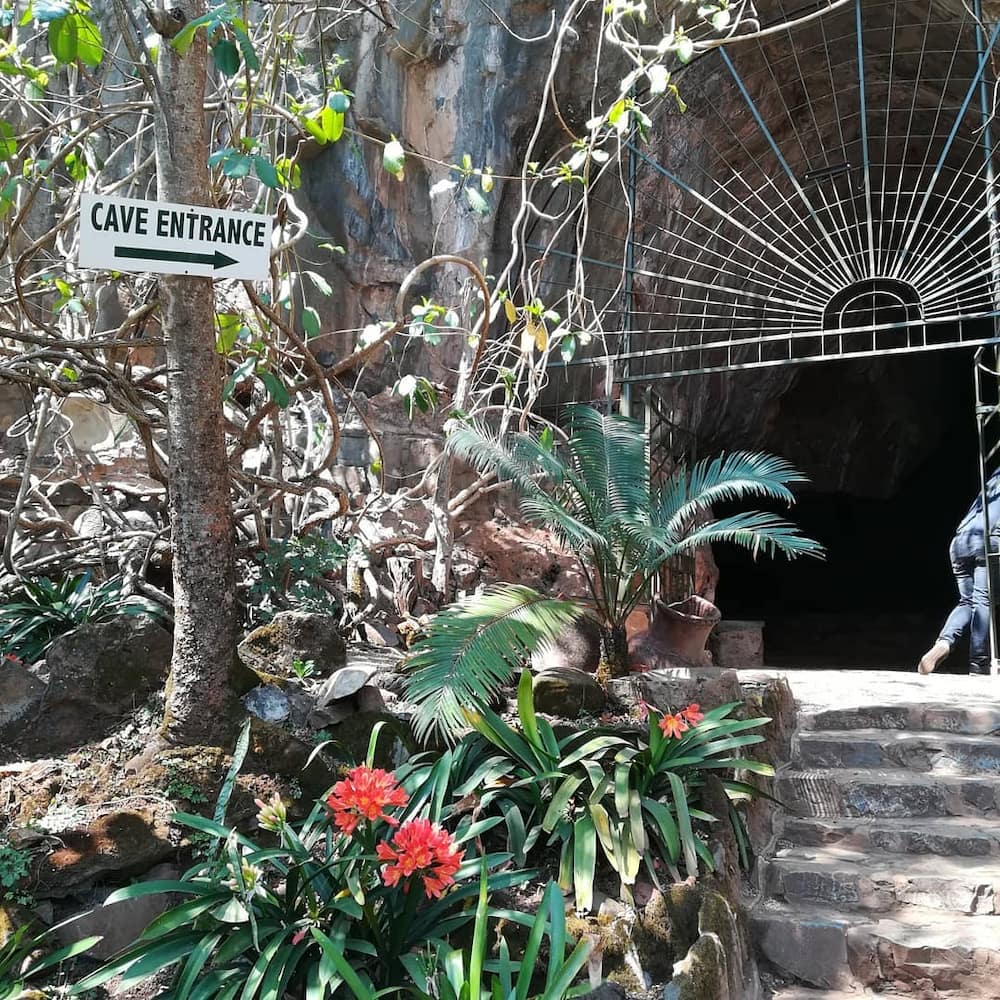 What is Nelspruit famous for? Sudwala Caves are one of the main Nelspruit attractions sites, considering that it is the oldest known cave in the world. The cave is famous for its mineral rock formations that have converted the floors and ceilings into exceptional natural works of art. Visitors can enjoy guided tours around the caves that include visiting the largest chamber used as a concert hall. Also, one can go through the tight pass-through spaces and climbing rocky cave walls.
2. Jane Goodall Chimpanzee Eden Sanctuary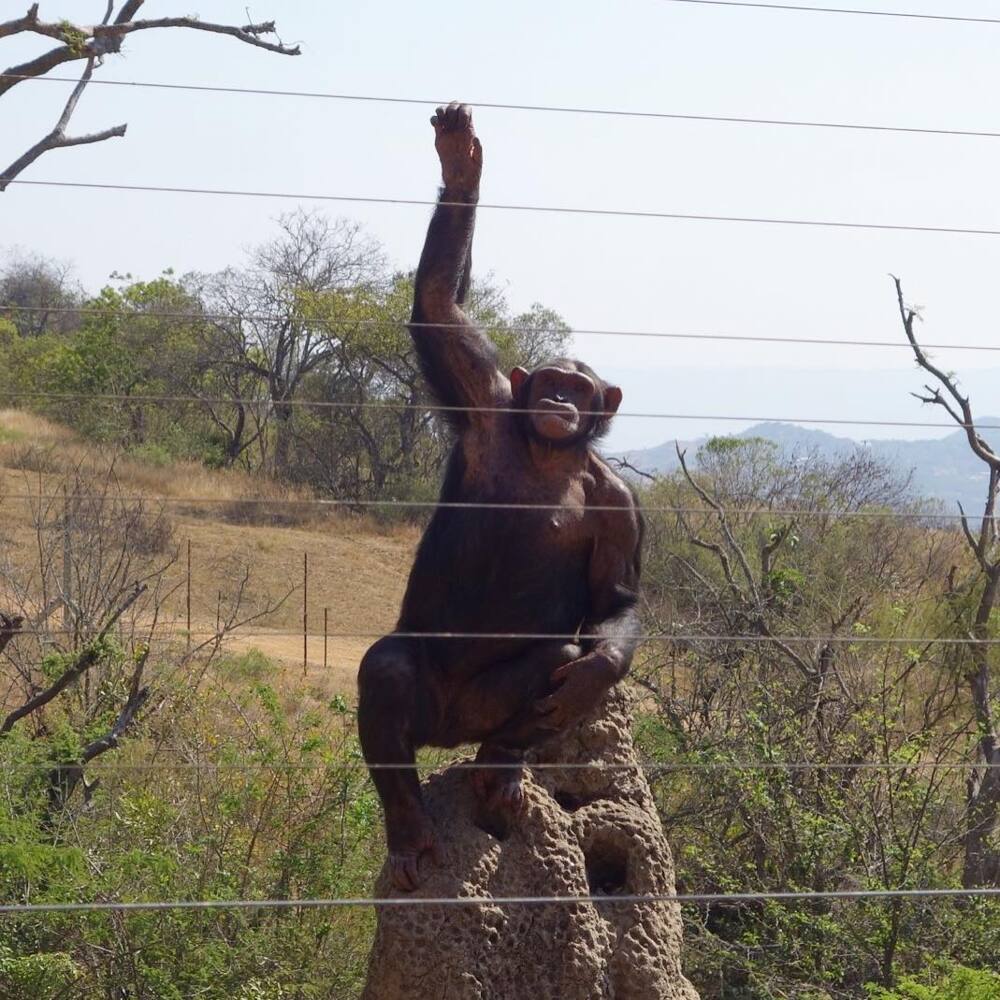 Take a one-hour long tour and get a close-up glimpse of cheeky primates at this sanctuary, which is home to rescued and displaced chimps. The sanctuary sits on a 1,000 hectares land and serves as one of the popular attractions in Mpumalanga. Visitors can watch the instructors as they teach the primates some forest skills as well as witness them playing, running around, and relaxing in their habitats.
3. Nelspruit Nature Reserve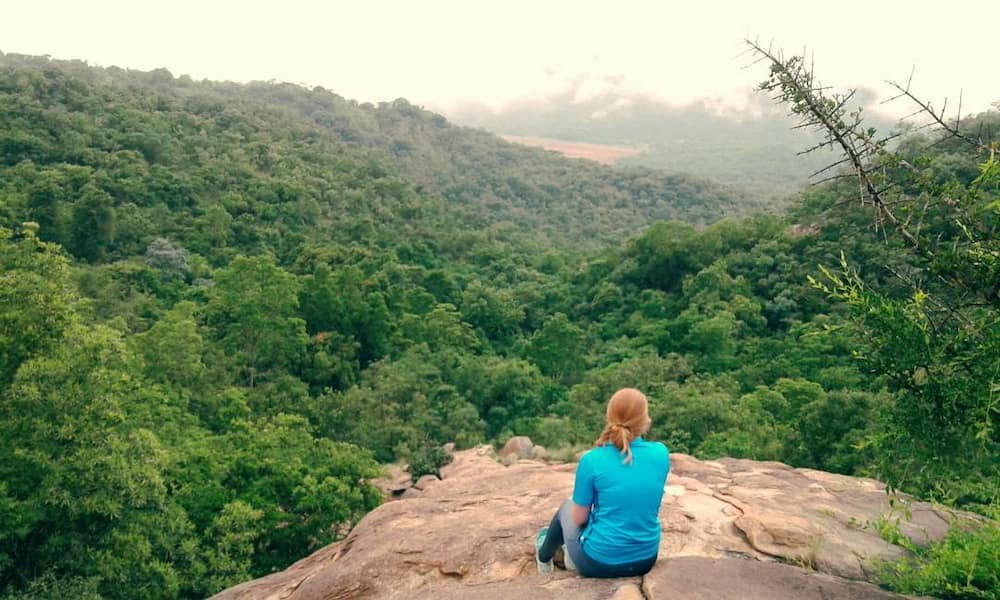 The Nelspruit Nature Reserve is found in the Nelspruit suburbs of Sonpark and near Nelspruit Primary School. The reserve boasts of three walking trails that last from an hour to six hours. Traversing, you will enjoy the indigenous landscape as well as witness amazing bird-spotting areas. You might spot birds like: Southern boubou, Olive bush strike, Gorgeous bush strike, Red-backed Mannikin, Golden weaver, Purple-crested turaco and Thick-billed weaver mentioning a few.
4. Lowveld National Botanical Garden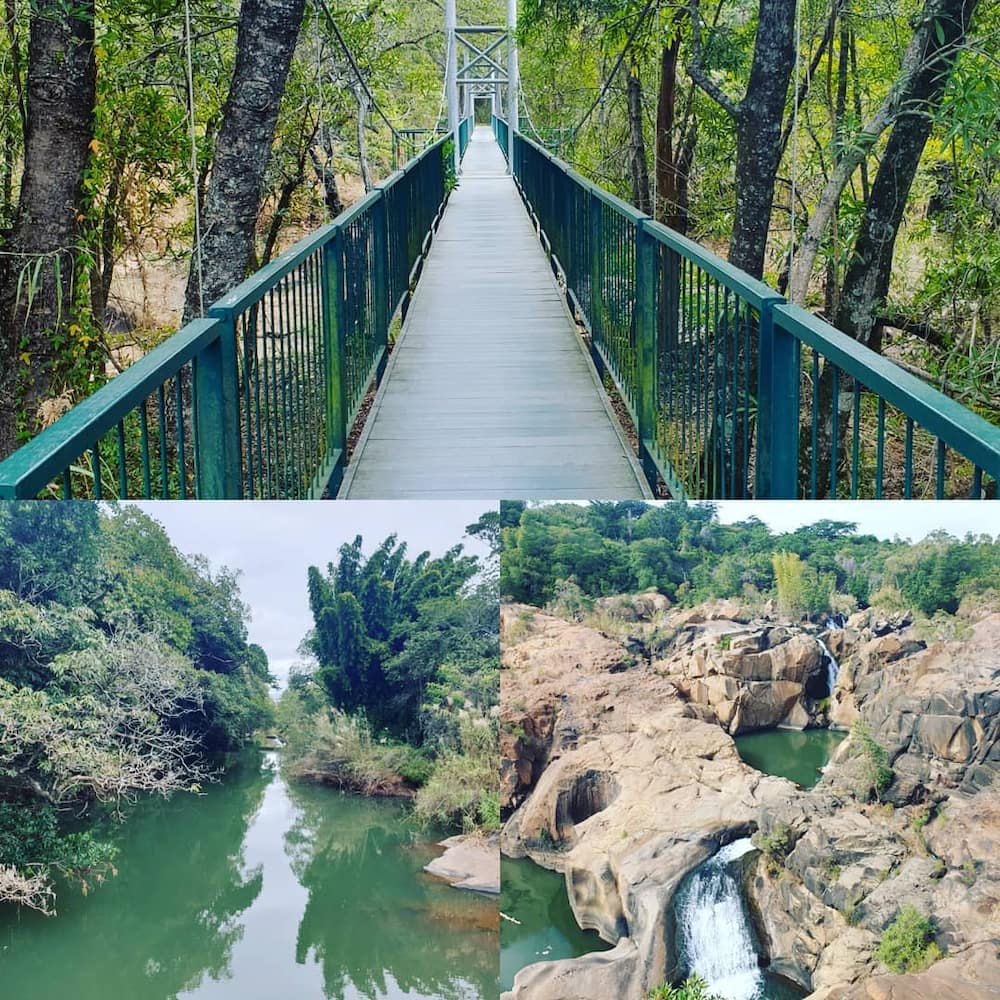 Lowveld National Botanical Garden offers the best when it comes to expanding your knowledge of plant species. The garden is home to over 2,000 plant species and is the most prominent collector of cycads in Africa. Besides, one can enjoy the majestic scene of the waterfalls inside the garden.
Things to do in Sabie
Sabie is a town in Mpumalanga that is nearby Nelspruit. It would take approximately a drive of 47 mins or less depending on speed from Nelspruit to Sabie. Though small, Sabie is a renowned site for travellers from across the globe. This is due to its location near the Kruger National Park as well as the numerous adventurous sites and activities, not forgetting the beauty of the Panorama Route. If you love to tour the outdoors, then Sabie is the place to go.
1. Lone Creek Falls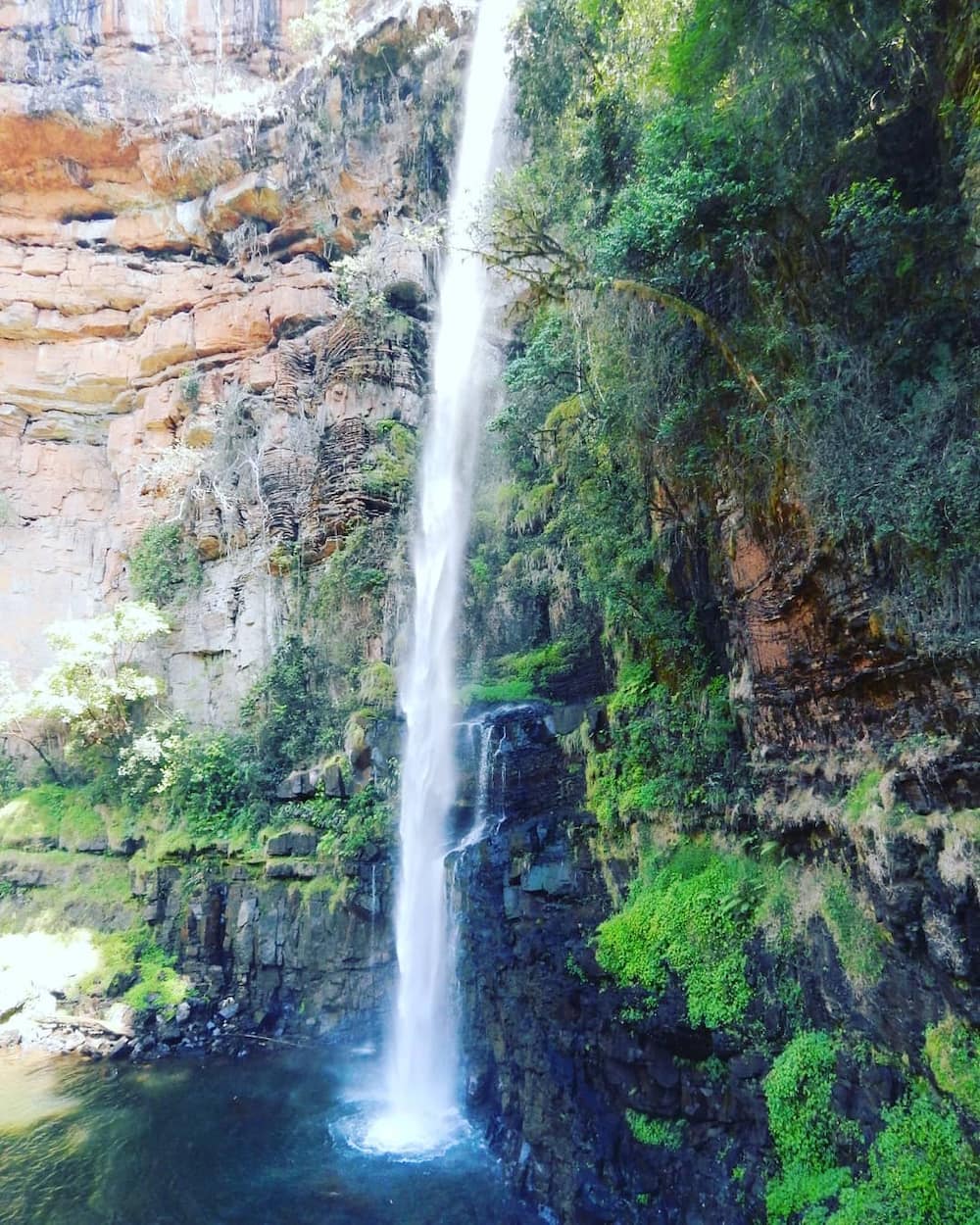 A visit to the Lone Creek Falls is one of the top things to do in Mpumalanga. There is something majestic about the cascading waterfalls. Visitors can walk through the native forest and glance at the 68-70 meters breathtaking drop. It is guaranteed that you will want to jump into the waters for a quick swim because of the freezing nature of the water.
2. Horse riding
Visitors can enjoy the scenic view of Lowveld Sabie valley on horseback. The trails pass through the homegrown forests, Sabie Valley hills and international producing Macadamia farms in the region. This way, you are guaranteed to enjoy the ultimate Sabie adventure. Besides, all the trails are guided by professional guides, and the horses are well-trained to provide the best experience even if it is your first time riding a horse.
What to do in Hazyview
Hazyview is a spectacular neighbouring area to Nelspruit with various exciting things to do in Mpumalanga. Hazyview is notable for its lush vegetation and sub-tropical climate, making it the ideal farming town in Mpumalanga province. The town is home to several banana and macadamia nuts industries which contribute to approximately 20% and 30% of the county's output respectively.
Driving distance from Hazyview to Nelspruit is 50 minutes, if one does 80km/h speed. If you plan to fly, then it will take only 3 minutes to get there. Tourists who are looking for excitement or a dose of adrenaline can engage in these activities within Hazyview.
1. Hot-air balloon rides
Experience the exhilaration of rising over the sceneries of Mpumalanga with the roar of the burners and the calm wind blowing over your hair. Flights take off in the exquisite Sabie River Valley and go over the forests, hills, orchards and valleys. Guaranteed to witness stunning views as well as many perfect photo opportunities.
2. 4×4 trails
In between Hazyview and Sabie, there are numerous trails that you can tackle with a 4X4 car. The best part is that trails remain open throughout the year and stretch for miles.
3. Quad biking
Due to the abundance of beautiful natural areas as well as rugged landscapes, Hazyview and its surrounds are ideal for quad biking quests. The trails go through the rivers, forests, ravines and the bushveld surrounding the national park. Besides, quad bikes are not that hard to navigate, and you do not need any prior experience driving them.
4. Elephant safaris
Our list of what to do in Mpumalanga will not be complete if we do not mention taking an elephant safari. Get a feel of once-in-a-lifetime experience to feed, touch and even take a ride on an elephant back. This will not only allow you to encounter the glory of the African bush but also give you a rare chance to interact and learn about these insightful animals.
READ ALSO: 15 amazing things to do in Clarens
The best time to visit Nelspruit is in winter, as the days are still warm and not as humid or wet like it is during summer. Now that you know of the things to do in Nelspruit, why not plan for a getaway?
READ ALSO: