Who is Koos Bekker? Koos Bekker is a South African multinational-businessman who is mainly famed for his revered role as chair at Naspers Media Group. The billionaire has crossed borders and managed to build one of the most influential market capitalizations outside of China and the United States. Bekker remains a prominent personality in the field of commerce for his lifelong fortunes and unmatched understanding of economic trends.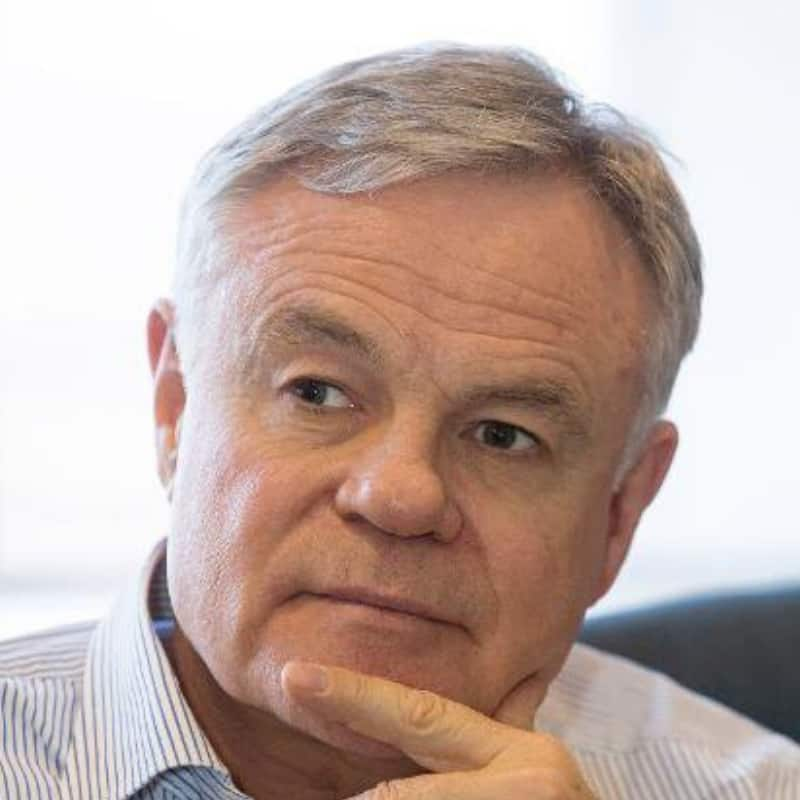 Jacobus Petrus Bekker alias Koos Bekker has continually featured on prominent publications including Forbes for his widely admired business record. He is now a mainstream figure behind the success experienced at Naspers, which is currently operational in more than 130 states. His personal life and career record are resourceful for several upcoming investors who look up to his legacy.
READ ALSO: Franco Mostert age, measurements, spouse, siblings, accident, education, current team, stats, and Instagram
Koos Bekker profile
Full name: Jacobus Petrus "Koos" Bekker
Date of birth: December 14th, 1952
Place of birth: Potchefstroom, North West Province, South Africa
Koos Bekker age: 66 years old as of 2019
Nationality: South African
Relationship status: Married
Occupation: Chair of Naspers and successful businessman
Famous for: Leading role as chair at Naspers
Koos Bekker biography
Bekker is one of the earliest millionaires in South Africa that have stood the test of the country's economic times. This is one of the core reasons why he is often called the Rupert Murdoch of South Africa. His old-timer company has seen him invest in Internet, newspapers, books, magazines, and education. He has invested beyond the African continent in states such as China, India, and Russia.
Jacobus Petrus' tenure as an executive at Naspers has seen the company rise from a $600 million worth company to a $25 billion company. He also holds other key positions in other vibrant corporations that are discussed in other sections of this piece.
Early life and education
Growing at Potchefstroom in the North West Province, Bekker attended Hoër Volkskool Heidelberg and would later graduate from Stellenbosch University with a couple of degrees in Literature and Law. He then enrolled at Wits University, where he pursued law studies. He is also an MBA graduate of Columbia University in the United States.
A summary of Koos Bekker qualifications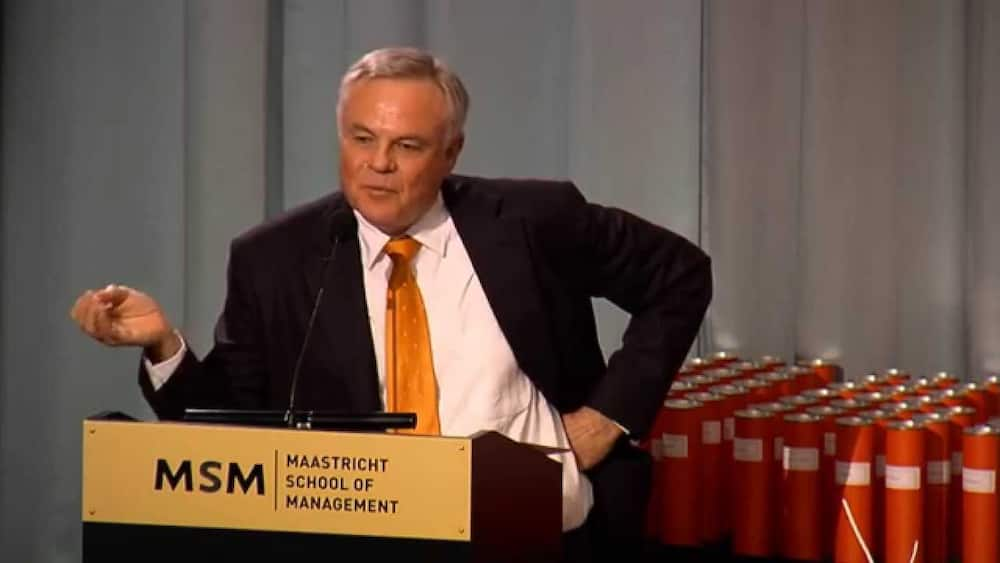 1972 – 1975: Stellenbosch University (BA Law – Law)
1975 – 1975: Stellenbosch University (BA Hon – Literature)
1976-1978: University of the Witwatersrand (LLB – Law)
1982-1984: Columbia University, New York (MBA)
Koos Bekker career and accomplishments
Bekker has worked in several firms where he has served in executive positions for his exemplary business skills.
Bekker was a founding director at MTN Mobile Communication Company in the early 1990's. He later rose to the position of the chief executive officer (CEO) at Naspers in 1997. The company was at the time a leading investor at M-Net/Multichoice group.
Sources from the company indicate that Bekker was the driving force behind a steady net worth rise from $1.2 billion to $45 billion.
Koos Bekker left office as a CEO in 2014 for retirement but was later recalled to serve as the chair to the company the following year.
Who owns Naspers?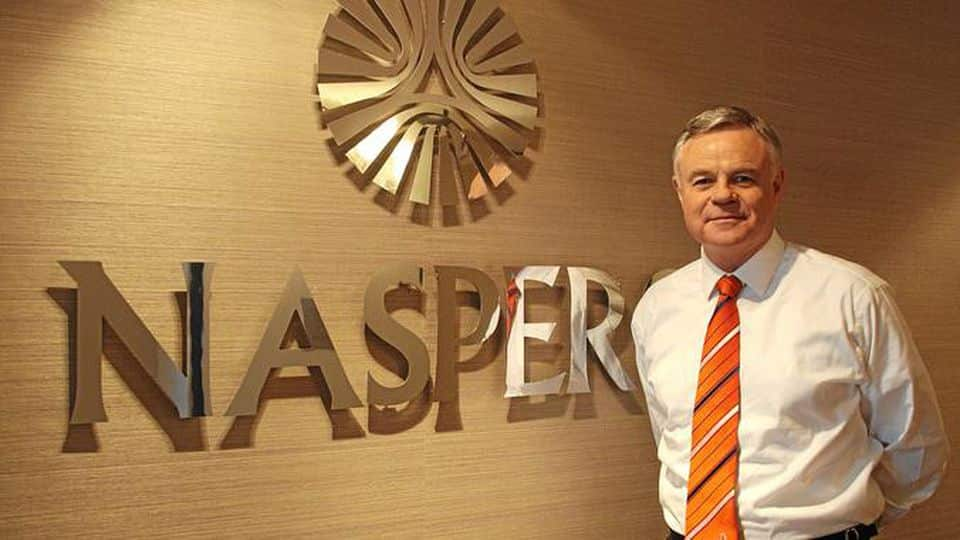 When was Naspers founded? Naspers Limited is a profitable South African internet group company founded in 1915. Naspers owners and founders Jannie Marais and W.A. Hofmeyr started the firm, receiving direct support from Jan Christiaan Smuts, J.B.M. Hertzog, and Louis Botha. Dr Bekker has played a central role in the success of the company which is now specialized in internet communication, e-commerce, gaming, and entertainment. Bekker is now way ahead of American cable TV in South Africa.
Naspers contact details
You can always reach out to Naspers and its executives, including Bekker through the phone number: + 27(0)21 406 2121.
Koos Bekker accomplishments
Here are some of the institutions that Bekker has established over the years.
i. Koos and Mike Used Cars Dealership
The duo started the company in 2008 to sell used but roadworthy cars that come with complete certification.
ii. Bekker High School
South African based private institution
iii. Bekker Sport
The site focuses on the latest developments in the world of sport with a particular interest in athletic news.
Koos Bekker wife and children
The investor is a happily married man with a stable family. He is blessed to have a supportive wife, Karen Roos Bekker, with whom he has sired a couple of children. Koos Bekker family resides in Cape Town, South Africa.
Koos Bekker house
News about Bekker's newly opened flashy and elegant estate in the United Kingdom has left his followers concerned to know more about his wealth. It is now indisputable that he is one of the richest people in South Africa.
The house, which is about three hours' drive out of London, finally opened doors after undergoing a six-year renovation comprising hotel, restaurant complex, and garden furnishes. The luxurious portrayal of the house is a rare expression of stinking wealth.
Karen Roos and Koos Bekker committed vast resources to build the Babylonstoren secret garden full of natural splendor. The house is undoubtedly a monumental display on the English soil.
Koos Bekker net worth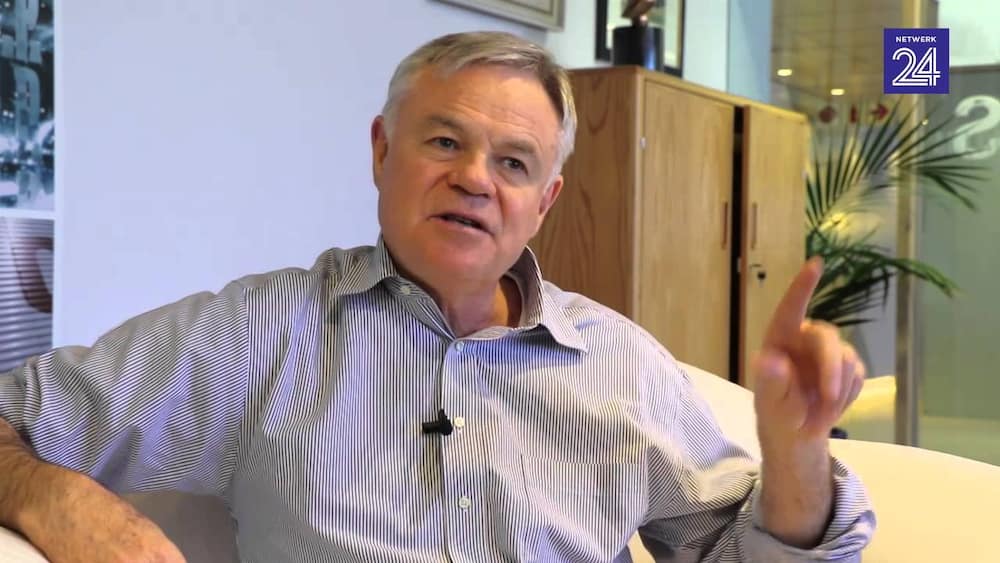 Forbes list ranks Koos Bekker South Africa net in the 1008th place as the wealthiest billionaire on earth as of 2019. Forbes further indicates that he is the 8th wealthiest African. He also features in the list of top ten richest people in South Africa, holding the third position. Koos Bekker's net worth now stands at USD 2.2 billion.
READ ALSO: Xolani Gwala biography: age, daughters, wife, ex wife, salary, 702 death and cause of death
Koos Bekker is an accomplished billionaire businessman who is better recognized for his wealth and influence that is backed with luxurious expressions. It is not up to discussion that he is a man probably used to the term billionaire by now. His lifelong accomplishments and career breakthrough in media investments will continue to glitter at Naspers.
READ ALSO: