Lauritz Dippenaar bio: age, children, family, education, business, net worth
Lauritz Dippenaar personifies diligence and hard work for rising from being an average person to a billionaire businessman, banker, and investor. His story may be captured as a typical zero to hero narrative that reflects on the all-important virtues of determination and hard work. But, did Lauritz scale the ladder of success singlehandedly? Not at all, because at the root of his business empire are two loyal and faithful partners, who have journeyed with him all the way, thanks to Paul Harris and GT Ferreira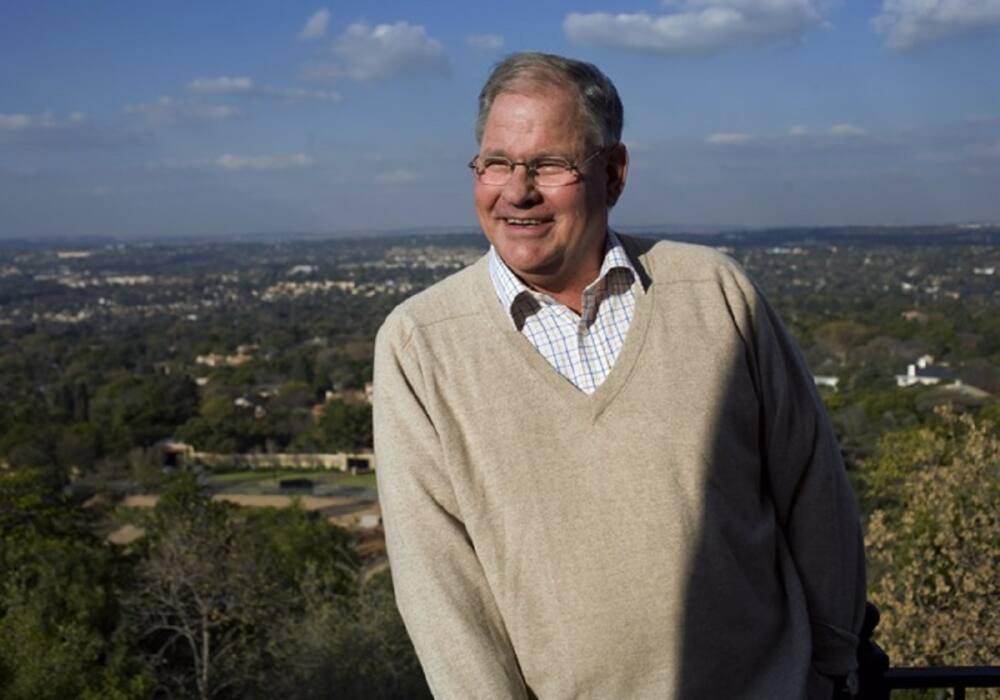 Lauritz Laurie Dippenaar is a South African businessman, better known for his business acumen and a big heart for the needy. His senses for largesse lean more towards the matters of education. Inspired by his heart for giving, Dippenaar initiated a scholarship program that has so far sponsored many South Africans with post-graduate ambitions.
Profile summary
Birth name: Lauritz Laurie Dippenaar
Date of birth: October 25th, 1948 (age 72)
Lauritz Dippenaar Nationality: South African
Education: University of Pretoria
Children: Three
Lauritz Dippenaar age
Laurie is aging quite gracefully because, at 72 years of age, he still looks strong and energetic. He was born on October 25th, 1948.
READ ALSO: Read everything we have found out about Nikita Murray
Lauritz Dippenaar family
Lauritz is a happily married man, and his wife is called Estelle. The couple has three children together.
What is Lauritz Dippenaar education level?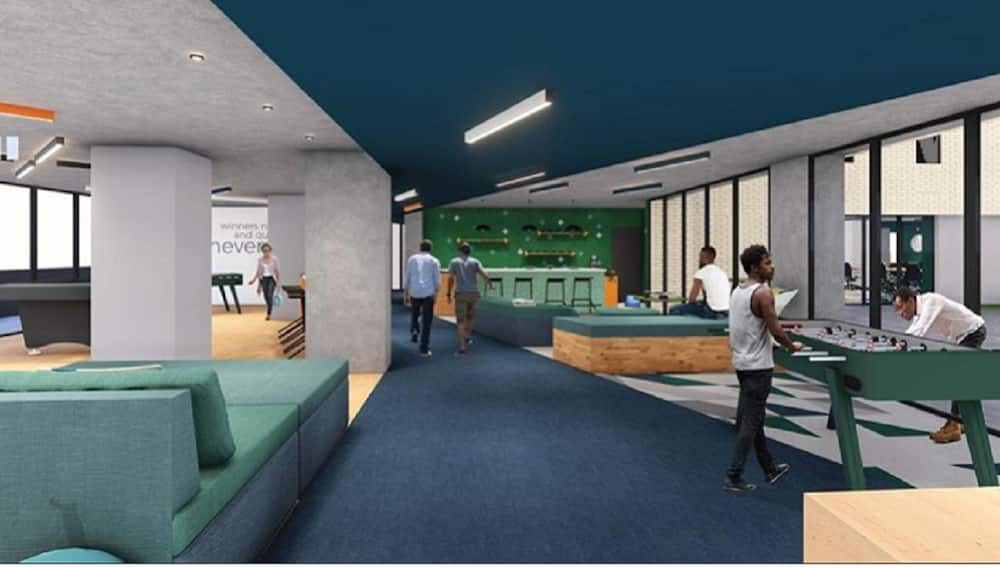 Dippenaar is not just wealthy but highly educated as well. He attended classes at Pretoria University and graduated with a master of commerce degree. Beyond that, he is a qualified chartered accountant with KPMG.
Together with Gerrit Ferreira and Paul Harris, he founded Rand Consolidated Investing in 1977. From 1992 until the inception of FirstRand in 1998, he successfully served as the Rand Merchant Bank Holdings ( RMB) executive chairman.
Dippenarr had the privilege of serving as FirstRand's first chief executive officer, a position he held until 2005. Thereafter, he was chosen to serve as the organization's non-executive chairman in 2008.
In 2010, FirstRand opened an insurance division under his watch as the non-executive chairman.
READ ALSO: Tiffany Barbuzano bio: age, kids, husband, weight loss, TV shows, movies, profile
The post-graduate scholarship program
As earlier mentioned, he is a generous person with one of the most successful education scholarship programs in South Africa.
But, who qualifies for the Dippenaar scholarship program?
The Dippenaar post-graduate Scholarship is an annually awarded offer that is only available to South Africans who want to advance their post-graduate studies outside South Africa. Successful applicants can go for a course of their choice provided that it is in an internationally recognized university.
The scholarship is worth R350,000 or USD 37,000, and it covers a maximum of two years.
READ ALSO: Mbulelo Mabizela bio: age, family, teams played, salary, broke, cars, house, latest
What is Lauritz Dippenaar net worth?
Although he is not the richest man in South Africa, Lauritz Dippenaar is well endowed financially. His current net worth is estimated at 650 million dollars.
Positions he served in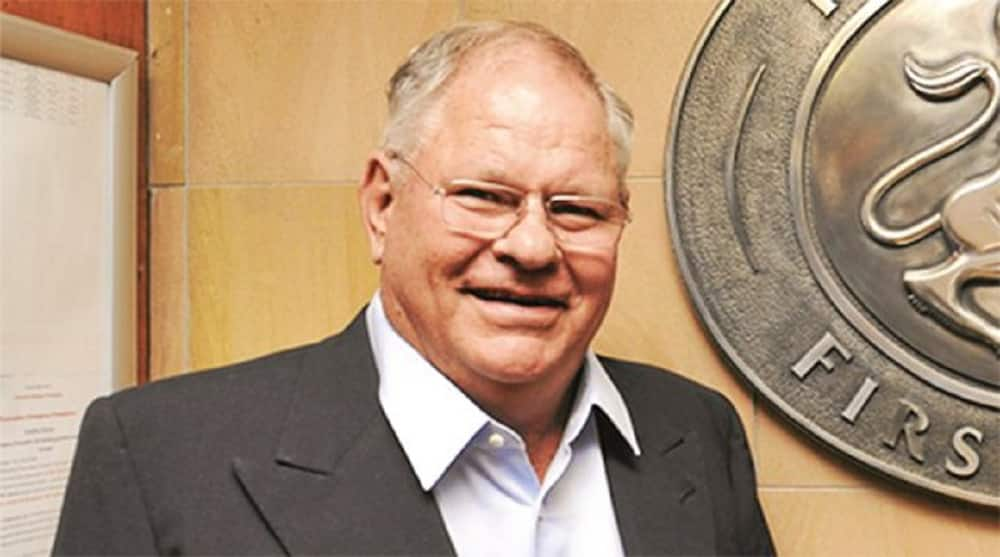 Looking at the success registered by Lauritz Dippenaar, Paul Harris, and GT Ferreira, it is easy to lose view of their treacherous path to success. However, Paul Harris has been quoted saying that at one point when they were starting, each of them had to work without salaries for a whopping nine months before the situation stabilized. Through determination and resilience, the trio grew an R10,000 start-up into one of the most successful financial institutions in sub-Saharan Africa.
Is all this success that attributed to Lauritz Dippenaar business ideas? Well, not quite true because reading from one of Dippenaar's comments, you realize that it was a typical case of three like-minded entrepreneurs thinking and pulling in a common direction.
One of the primary features of our environment that I believe has contributed to our competitive distinction is our ability to unlock discretionary energy and liberate specialist talent." He said
Currently, FirstRand is the leading financial services group in Africa based on market capitalization.
Mr Dippenaar has had a very illustrious business career mostly serving in top executive positions. Overall, he has headed at least eleven different companies and sat on the board of nineteen other companies.
Rand Merchant Investment Holdings Limited (Multiline Insurance & Brokers, Non-Executive Director ( 2010 )
FirstRand Bank Holdings Ltd., Chairman (1992)
FirstRand STI Holdings Ltd., Chairman (1992)
OUTsurance Insurance Co., Ltd., Chairman (1998)
FirstRand Asset Management Pty Ltd., Director
Business Against Crime South Africa, Director
Centre for Development & Enterprise, Director
Rand Consolidated Investments (Pty) Ltd., Director (1977)
Rand Consolidated Holdings CC, Director
Rand Consolidated Investments Corporate Services (Pty) Ltd., Director
Rand Consolidated Property Holdings (Pty) Ltd., Director
CJ Air Safaris (Pty) Ltd., Director
Momentum Wealth (Pty) Ltd., Director
Rand Consolidated Commodities (Pty) Ltd., Director
Rand Consolidated Financial Services (Pty) Ltd., Director
Rio-Rand Leasing Ltd., Director
Soper Road Shareblock (Pty) Ltd., Director
Suikerbossie Estate Residents Association, Director
The SA Tatler (Pty) Ltd., Director
Jobco, Director
Rand Merchant Holdings Ltd., Director
OUTsurance Life Insurance Co. Ltd., Director
First National Bank Ltd., Member-Divisional Board
READ ALSO: Culoe De Song: Age, girlfriend, songs, and albums
Legal and financial challenges
In an August 27, 2014, press release, the FirstRand Bank (under Laurie Dippenaar's chairmanship) was accused by the US Commodity Futures Trading Commission (CFTC) for unlawfully undertaking non-competitive contracts in Soyabean and corn. Eventually, they were slapped with a $150,000 penalty.
The Lauritz Dippenaar story is a great source of inspiration to upcoming entrepreneurs in South Africa and beyond. And, just in case you were tottering on the brink of giving up on your business dreams, then here is a reason for you to rise and keep going.
READ ALSO: Here are the 10 richest people in South Africa
Much recently, briefly.co.za published a comprehensive list of the wealthiest people in South Africa. Toping that list is Mr Nicky Oppenheimer who is 73 years old and whose net worth is $7.3 billion.
He is followed by the 68-year-old Johann Rupert at $5.9 billion and then Koos Bekker. Did you know that Lauritz Dippenaar features 10th on this list of South Africa's richest people?
READ ALSO:
Prophet Nana Poku bio: age, married, cars, prophecy, church, contact details
Brendan Pollecutt bio: age, wife, education, tv shows, movies, profile
Jabu Mahlangu bio: age, wife, broke, car collection, new car, house, salary, profile
Source: Briefly.co.za