Acie Lumumba was born as Lumumba William Gerald Mutumanje back on 29th September 1988. He is one of 7 children since he has 6 siblings. His family has always been a great supporter of the Zanu- PF. He, however, left the country when he was just 16 years old as he went on to pursue his studies abroad. It has been said that he had a son at the age of 21 years and that he grew up in the Epworth area.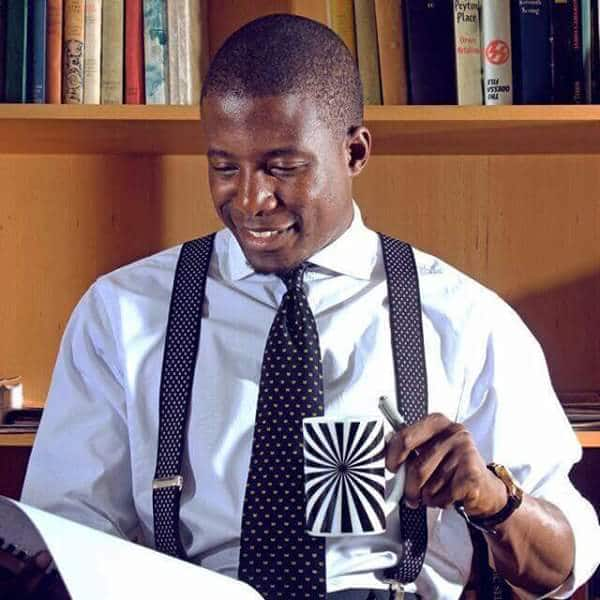 Claims have been made concerning Acie's name with certain Zimbabwean quarters claiming that he added Lumumba due to his affiliations with Pan-Africanist Patrice Lumumba. Even so, Lumumba has a different account of his childhood.
Acie Lumumba biography
Acie is an interesting personality right from the beginning. His childhood was rather complicated since it has been told differently. It was only in 2016 that he came clean after making further discoveries. The following are all the interesting details about him.
Age and birth
Acie was born on 29th September 1988. He is currently 31 years old. He was born and raised in Epworth, Zimbabwe.
Father and early life
As already mentioned earlier, there was a lot of uncertainty about his father and the origin of his name.
In a 2013 Standard report, dated 21st July 2013 to be precise, it was said that Acie was born in Hatfield. It is in this same report that he claimed that he had both Zimbabwean and Congolese affiliations. His mother was a Zimbabwean while his father a Congolese.
Later in 2016, he reported that he had referred to a stepfather as his father all his life. The truth was that he was the son of Brigadier General Emilio Munemo, of Zimbabwe. The top army man was from Chivi in Masvingo. After his death in March 2019, he was declared as one of Zimbabwe's national heroes.
Party and political career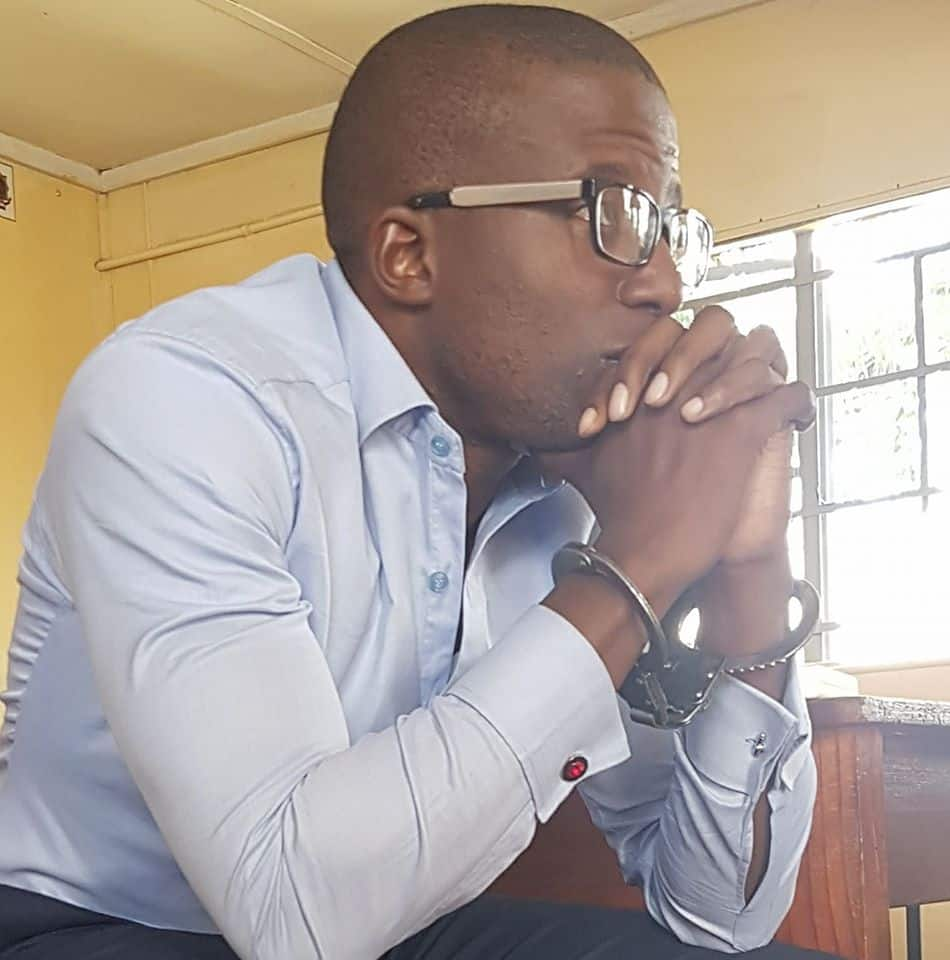 Lumumba was a die-hard Zanu-PF supporter until his fall out with the former president. He once served under the Zimbabwean Minister of Finance and Economic development Mr Mthuli Ncube. He was the head of the communications task force in the said ministry.
His appointment was short-lived as he was sacked 3 days later when he boldly accused the Reserve Bank of Zimbabwe (RBOZ) of allegedly supplying the Black market with Zimbabwean bond notes. Jorum Gumbo dismissed the claims made by Lumumba.
In 2013, the politician ran for a parliamentary seat in Hatfield Constituency under Zanu-PF, but he lost it to an opponent of the Movement for Democratic Change – Tsvangirai (MDC-T), Tapiwa Mashakada.
He made news again in 2016 when he publicly accused the then Indigenisation Minister, Mr Patrick Zhuwao of being involved in corruption and extortion over the Old Mutual shares after he had been fired by Zhuwao.
Not long ago, in 2018, he exposed senior executives at RBOZ by alleging that they were corrupt and dealt in illegal exchange mart trading. These allegations also touched the renowned businessman Kudakwashe Tagwirei.
His political career was also full of whistle-blowing.
Acie Lumumba married
For a long time, Acie Lumumba moved around claiming that he was a bachelor. However, in 2018, a judge burst the politician's bubble by announcing publicly that he was a married man. This was something that may not have come out publicly had he not been involved in several scandals.
It was revealed that he was married to Lilian Rufaro Madyara in whose account he transferred 10,000 US dollars in bond notes. This was after he was accused of having defrauded a friend. It was the same Lilian than he was accused of being in a relationship with some time back. She, however, denied it and said that they were just friends.
The colleague alleged that Lumumba had defrauded him of 8000 dollars before he transferred the money to his wife's account. Acie and Lilian are reported to have a son together. This boy is Lumumba's second son as his first child lives abroad. Going by the details on her blog, Madyara is a fashionista as well as a fashion blogger.
He is, however, not just known for the money scandal only. He is the popular politician who is fond of abusing former president Mugabe. He even used the F word when he fell out with the Zanu party. He went on to form his political party known as Viva Zimbabwe.
As if that was not enough, he also had a leaked sex tape showing his manhood. Taking things a notch higher, he went on to do a shoot exposing his six-packs. Lumumba is one man that is daring and no new to controversies. In fact, it appears as though he thrives in them.
Acie Lumumba Twitter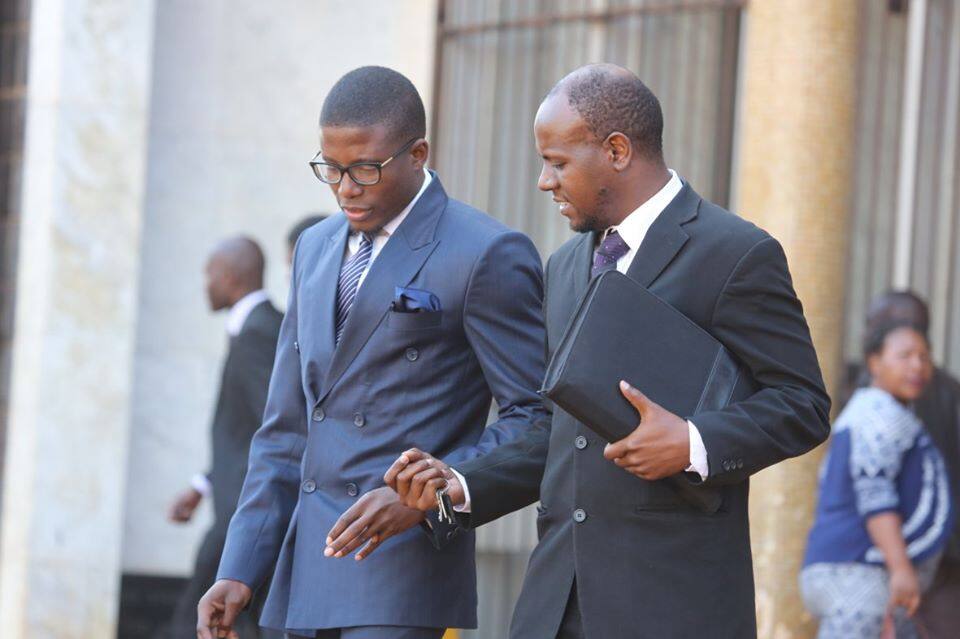 Acie is also active on social media. Whether this is triggered by the fact that he is a politician or not, the fact remains that he is an active participant on social media, especially on Twitter. His Twitter feed is often ripe with activities and discussions on different subjects happening in the country.
READ ALSO: Andile Masuku age, children, loss of son, husband, wedding, pictures, SABC and Instagram
Acie Lumumba YouTube
Lumumba is not a man that shies off from public spectacle and speculation. There are numerous YouTube clips of him online talking about different subjects, controversial and others. Lumumba is a great orator which probably makes his role as a politician easy. Check out a few of Acie Lumumba videos and clips on YouTube to ascertain this claim.
Acie Lumumba latest
Despite his controversial nature and media bravado, it appears as though Lumumba keeps attracting admirers. Joining the list of his recent admirers is yet another controversial personality, Vimbai Zimuto. She is a Netherlands-based Zimbabwean artist.
She claimed that she would make a perfect mate for the politician and that the two would be a great couple. According to her, marriage is more about the likeness of mind and not just about having kids and sex.
The artist was speaking to 263Chat, where she was highlighting the things that make marriages work and last. According to her, the likeness of mindsets is a big deal. This made things even spicier online as a photo of her and Lumumba captured naked was already doing rounds. Explaining the photo as a stage-managed shot with purpose, she dispelled any rumours that the two could be dating.
That photo was taken at the airport just after I had finished my make up for the TLF Drive interview with Lumumba. We stage-managed the photoshoot to market the upcoming episode.
She went on to explain the illusion that their photo created. It was all a marketing gimmick that was meant to capture the attention of fans. Going by the results and uproar online, it is clear that the trick worked.
Contrary to what everyone is thinking, I was not naked in that photo. Lumumba asked me to lower my straps as he took off his shirt to lean on me in a manner that would make people think otherwise though nothing was really taking place. It was only a marketing stunt
Acie Lumumba is a politician with a controversial mind. His role in the shaping of Zimbabwe's politics keeps things interesting. It would be nice to watch how things turn out because he does not hold anything back.
READ ALSO: