Nasty C biography: Age, songs, house, net worth, Instagram
Meet the youngest king of rap Nsikayesizwe David Junior Ngcobo, better known as Nasty C, as his stage name. The young rapper was born in the village of Diepkloof, located in Soweto Johannesburg. However, fate had it that he had to relocate to Durban to stay with his father after his mother died in a fatal road accident. He was barely 11 months. Thus, he knew little about his mother.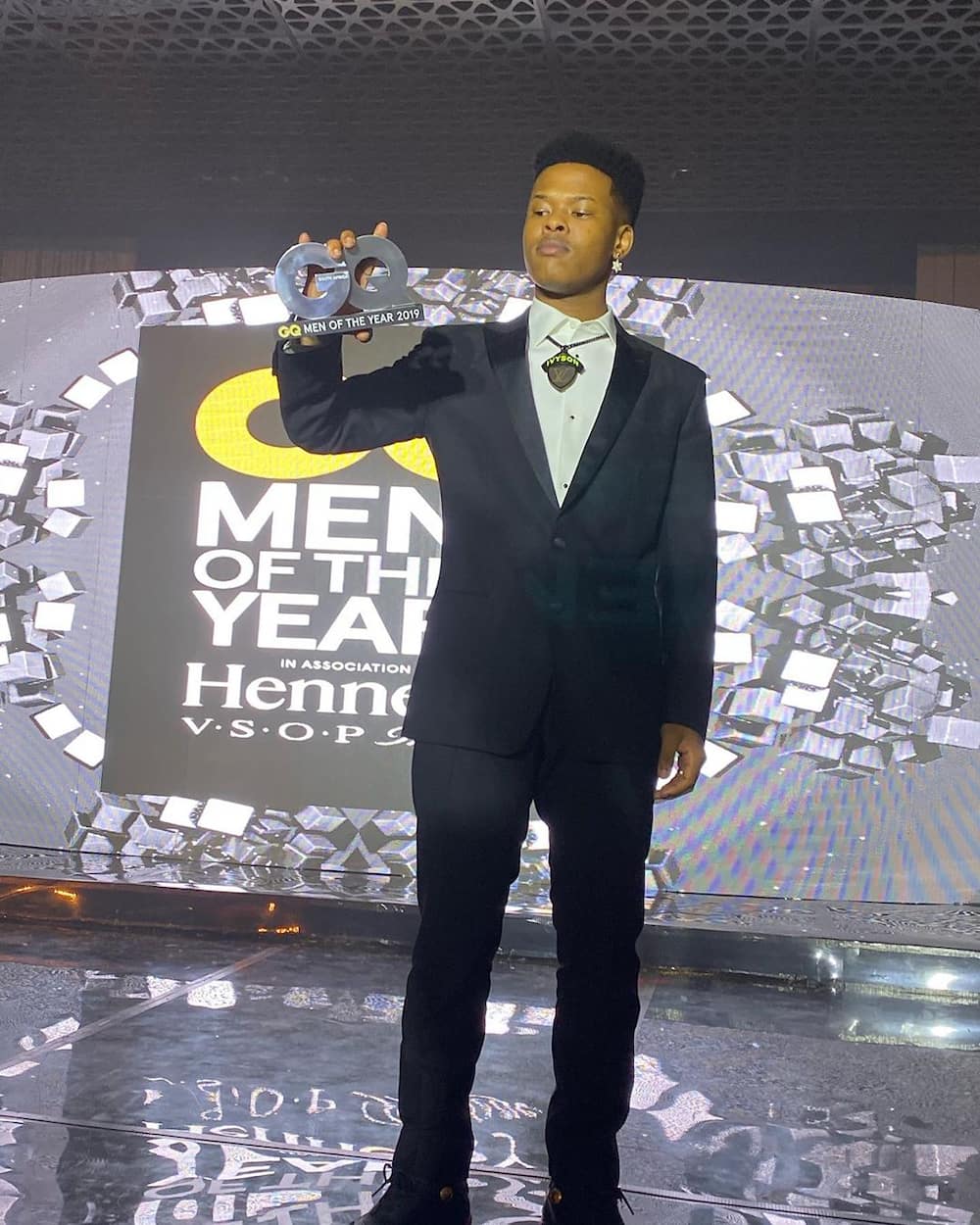 Nasty C is a very talented rapper in the country and beyond. His fame came when he released the single titled "Way It Go," which he released in collaboration with Tumi and Youngsta. His music prowess saw him receive the award for the youngest 2015 South African Hip Hop Award, where he was gifted the Best Freshman Award. Three years later in 2018, the rapper released an album titled Strings & Bling, making TINA Magazine rank him as the best African Rapper of 2018.
READ ALSO: Sha Sha biography, real name, family, songs, albums, profile
Biography
Read below to learn more about his age, songs, net worth, house and much more.
Nasty C age
He was born on February 11, 1997. At his tender age, he defied all the odds by becoming one of the most celebrated rappers in South Africa at only 22 years of age.
Education
He attended Strelitzia secondary and later proceeded to Durban high school, where he completed up to Grade 12 in the year 2014. He was juggling between education and his music career, and this is evident as he released his first mixtape titled One Kid, a Thousand Coffins when he was just 15 years.
During one of his interviews with MTV Base Africa, he revealed that balancing school and the music was not easy for him. That made him succeed in music, but he passed Grade 12 with low grades.
READ ALSO: Sikonathi Mantshantsha age, wife, Eskom, pictures, profile, contact details
Nasty C family
Brother
Unknown to many, the rapper has an older brother called Siyabonga Ngcobo, who is also in the music industry as a producer. He accredits his achievements to his brother who taught him the basics of music when he was just nine years and later mentored him in his music journey.
Mother
He lost the mother, Veliswa, in a car crash when he was 11 months. Despite not knowing her, he has paid tribute to her through his music. He dedicated a single titled, UOK to her.
Some of the notable lines in the song go;
Mama you okay now, you safe now
You in a better place now
I'll see you another day now
Mama, you okay
Don't worry about a thing now
You got wings now
The music video opens with a picture of his mother, and that is a clear indicator of the love he has for her, even in her absence.
Father
His father, David Maviyo Ngcobo, took up the role of a dad and a mother. Being a human resource manager, he was not pleased with the son's choice of music as a career, but later in the days, he became his number one fan. This was after he proved to be competent in his music endeavors, making his father change his mind and support him.
READ ALSO: Kenny Kunene bio, family, education, businesses, house, cars, net worth
Nasty C Girlfriend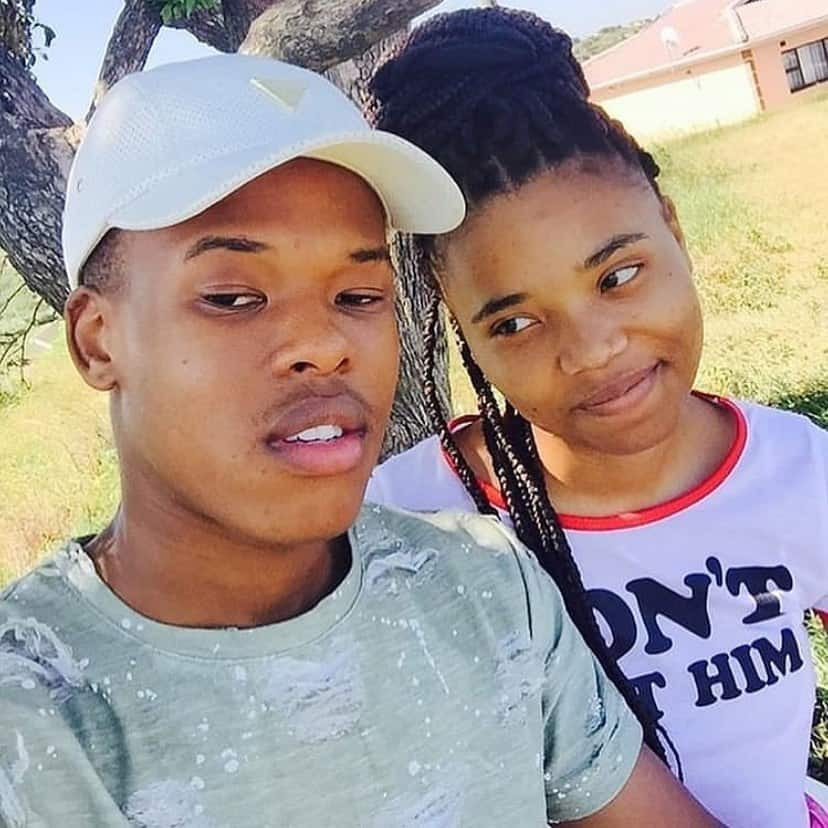 He has a long time girlfriend named Ntombozodwa Beatrice Sibanyoni, and they knew each other since high school. Most of Nasty C songs show the love he has for her. This is mostly depicted from his sing titled Mrs. Me.
Surprisingly, the couple has a joint Instagram account, @k.i.s.t.w.w.c, which stands for (The Kids in School Thought We Were Crazy).
Nasty C net worth
He was listed among the highest-earning rappers in South Africa for the year 2018/2019. He is reported to be worth 250 thousand US dollars, which he has earned through music and endorsement deals he has received from Puma and AXE.
Nasty C house
He has a magnificent home in Johannesburg where he lives with his girlfriend. However, in September 2017, in the same house, they were attacked by goons who tied them up together with four other people. The rapper was reported to be thankful that even after the attack, no one was hurt despite the attackers having guns and other crude weapons.
It was a case of house robbery where the thugs stole valuables that included cellphones, tablets, laptops, a Rolex watch, etc.
Cars
He is a lover of luxury cars. He prefers German machines, and this is evident by the green Mercedes Benz he acquired in 2017, and he then bought another fancy ride in May 2019.
READ ALSO: Zinhle Ngwenya bio, family, wedding, advocate, car, profile
Nasty C albums
He has released two studio albums.
Bad Hair
The album has 16 singles and 22 music videos. It was released on 23 September 2016.
Strings and Bling
This is the second album released on 6 July 2018. It contains tracks like:
Nasty C SMA featuring Rowlene
Nasty C NDA
Nasty C new album is titled Zulu Man with some power. The album contains 16 tracks, and it is a follow up of his second album Strings and Bling.
Nasty C Instagram
You can follow him on Instagram @nasty_csa. You will get to see more of his photos, videos, and other upcoming events.
FAQs
Nasty C real name?
Nsikayesizwe David Junior Ngcobo
How old is Nasty C?
He was born on February 11, 1997. Thus, he is 22 years old.
Does Nasty C have a child?
He is yet to get a child with his girlfriend.
That is the biography of Nasty C. Reach him on Instagram, Twitter, and Facebook and get to follow up on his upcoming events.
READ ALSO:
Lynne Brown bio, age, family, education, qualifications, profile, corruption scandals
Nikki Reed bio: age, movies, family, husband, child, net worth
Tshepo Matete: Age, family, current team, position, stats, Instagram
Source: Briefly News