Nelson Ntombela bio: age, wife, TV shows, videos, car, pictures, profile, net worth
Get the full details about the life of Rhythm City actor Nelson Ntombela better known as Chicken for his portrayal of gangster Chicken in the e.tv soapie. He has become famous for his acting role as he depicts his real-life experience in prison. Read more to find out why he was imprisoned and the reason he changed.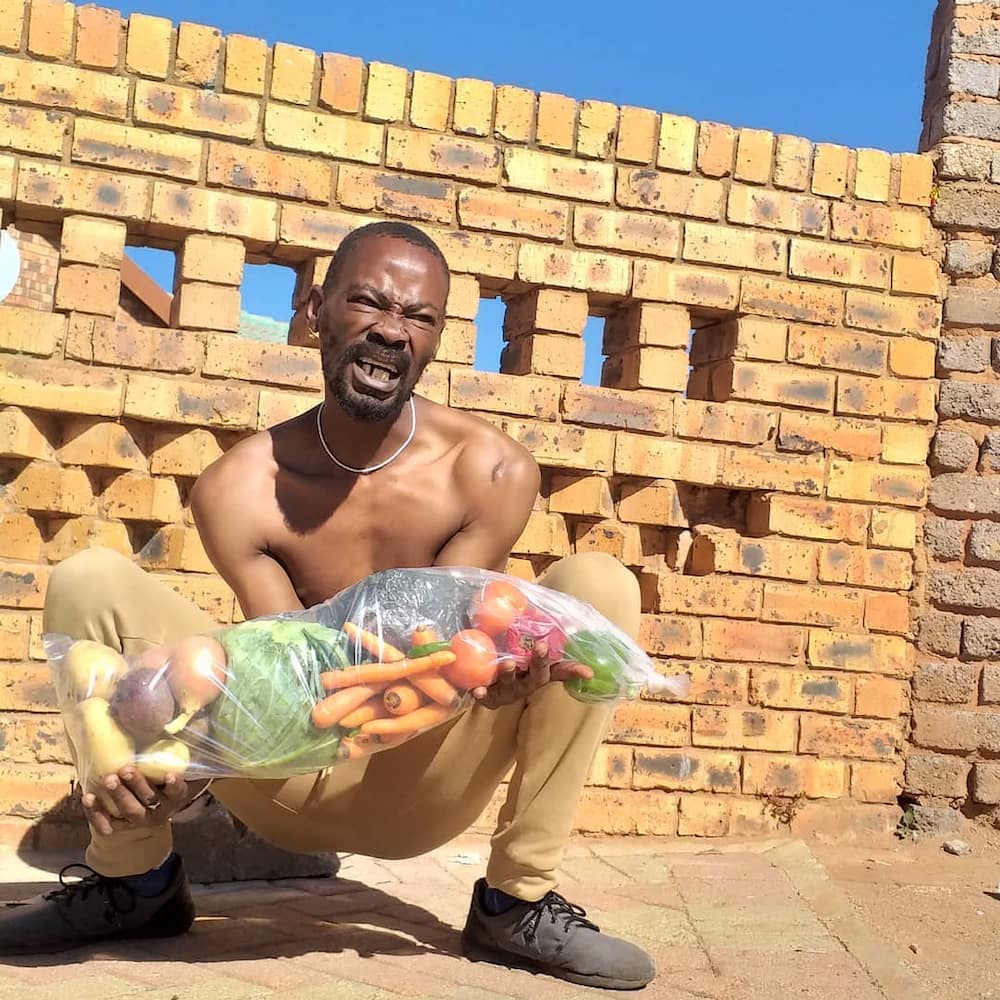 Nelson Ntombela life has not been a walk in the park. His storyline is a fascinating tale of art imitating the real life he has gone through. The celebrity actor is a transformed gangster who has served jail time. This makes his acting character 'a walk in the park' as he acts what he has already experienced. Find out why he is the most hated man on the local TV, why he was jailed, his career, wife, net worth, car, and other things about his life.
Profile
Real name: Nelson Ntombela
Place of birth: Kagiso, Township outside Krugersdorp, West of Johannesburg
Date of birth: 6th April 1987
Age: 33 years
Passion: Soccer
Profession: Actor
Nelson Ntombela bio
Below is every detail you may need to know concerning the actor.
Nelson Ntombela age
He was born on 6th April 1987 in a township of Kagiso in Krugersdorp west of Johannesburg. He is 33 years old as of 2020.
Family
He is the last born of seven children. His parents were pensioners, and there was nothing much they could do to help him.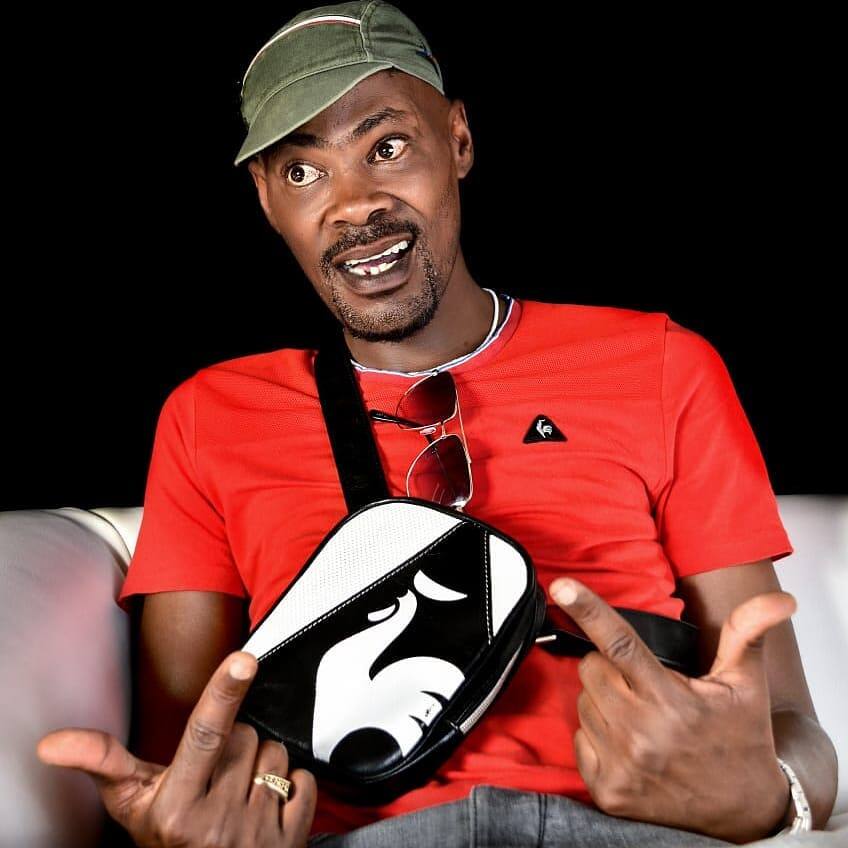 He grew up facing many challenges, and that prompted him to join the wrong wagon. He used to hang out with gangsters, and this made people fear and associate him with a crime. This was, however, true because he used to engage in criminal activities.
READ ALSO: Thami Mngqolo bio: age, children, wedding and divorce, big brother, Generations, profile
By the time he was 16 years old, he was arrested for armed robbery and detained at a juvenile prison. While in prison, he met other gang members, and he became their leader. He was, however, released months later. Yet, he did not quite his gangster life, and that saw him going back to prison at the age of 26 after being found guilty for housebreaking.
Something unfortunate happened, and his mother passed on. This made him realize that his only pillar in life is not alive. This prompted him to turn his life around and live a crime-free life.
Nelson Ntombela actor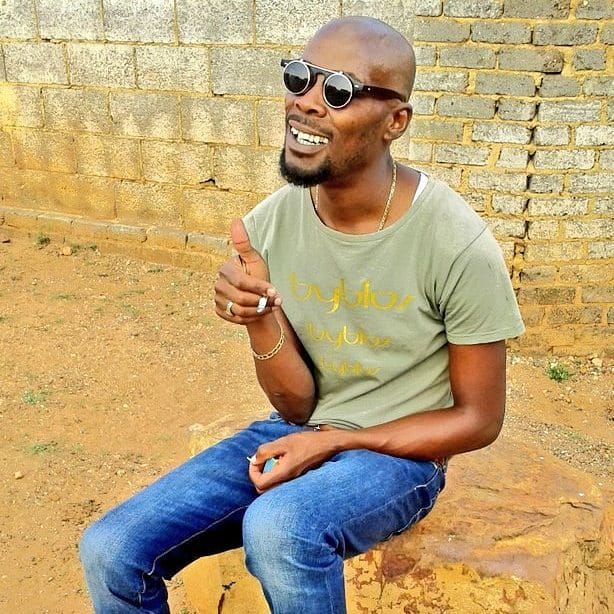 He acts by the name Chicken. He derived it from his township folks due to his unusual habits of carrying around a live chicken.
He firmly believes that acting saved his life and made him recover from his gangster life. One year after imprisonment, he started acting in Rhythm City, where he performed with no name. In the act, he was cast terrorizing Suffocate (Mduduzi Mabaso) and Sabelo (Ishmael Songo). He later came back to the show with more trouble, and this time he was given the name Chicken.
He started as a supporting actor before his breakthrough role of Chicken. He performed his character so well that within no time, the directors and producers noticed him and started giving him roles in Isidingo, Generations: The Legacy, and Isithembiso.
He adds spice to his role as Chicken on Rhythm City by using all languages spoken in prison. His sense of style is linked to izikhothane street pop culture, and it enhances his role.
Nelson Ntombela The Queen
Recently, he is on the Mzansi Magic soapie The Queen as Skhali.
Nelson Ntombela net worth
Little is known about his net worth. However, he is believed to be earning a fortune from his acting role.
Nelson Ntombela car
He has a collection of high-end cars he is seen rolling with.
READ ALSO: Frans Malherbe bio: age, measurements, wife, Stormers, profile
Nelson Ntombela videos
You can watch Nelson Ntombela images and his latest videos on the following social media platforms:
Instagram: @nelsonmazola
Facts about Nelson Ntombela Rhythm City actor
Growing up, he faced peer pressure that led to crime, drugs, among other things. Unfortunately, he succumbed to peer pressure.
The death of his mother led him to leave his criminal ways and live an honest life as an actor.
Up to date, he still goes around carrying a live chicken and wears clothes with a chicken logo.
While in prison, he was made the leader of the gang he was part of.
He is passionate about soccer. He has a scar on his right foot that he got while playing the game.
His unique sense of style resonated well with the izikhothane street pop culture when it emerged in 2008. He, therefore, sees himself as the founder of that lifestyle.
READ ALSO: Rolanda Marais bio: age, children, husband, movies and TV shows, best pics, profile
Nelson Ntombela wife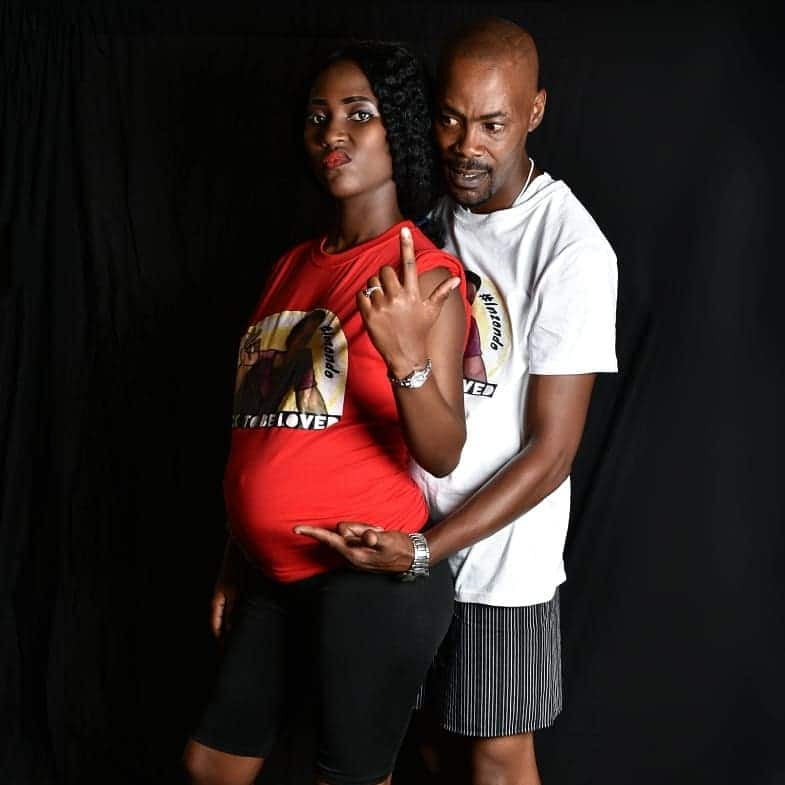 He is happily married to his beautiful wife, and they have a kid. However, little is known about the name of his wife. He posts pictures of them on social media.
FAQs
Below are the frequently asked questions and their answers.
Is Nelson Ntombela still alive?
Nelson Ntombela death rumours are not valid.
Does Nelson Ntombela smoke?
Little is known whether he smokes.
Nelson Ntombela is a reformed gangster who portrays what he knows and understands. In his acting role, he is a perfect example of acting's redemptive qualities. Besides acting, he is also an MC, motivational speaker, standup comedian, and radio co-host. We wish him prosperity in his career endeavours.
READ ALSO:
Nicole Nyaba bio: age, boyfriend, AKA, Bonang Matheba, best pics, in hospital, profile
Tarina Patel bio: age, husband, wedding, education, Generations, house, net worth
Langa Mngoma bio: age, boyfriend, SAMAs rant, hair, TV shows, Instagram
Source: Briefly News