Young boys tend to idolize the people they find attractive. Sometimes they can even be carried away or taken advantage of. Such seemed to have been the case with Fiona Viotti, an ex-model turned teacher who allegedly preyed on young schoolboys that she taught.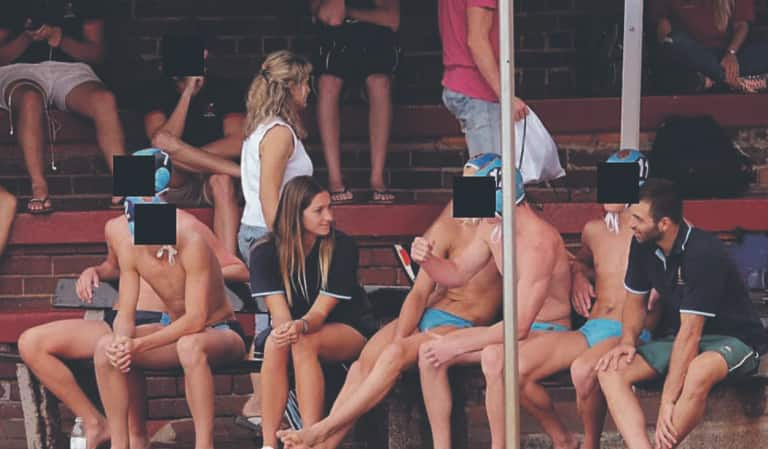 Viotti forgot the basic ethics of being a teacher. Teachers are role models and are meant to offer direction and support to students. Contrary to these basic principles, she went overboard and crossed her boundaries when she engaged sexually with the boys she taught. The former history teacher was forced to resign after her relations with an 18-year-old boy at one of the prestigious South African boarding schools where she previously taught.
Fiona Viotti profile summary
Name: Fiona Viotti
Age: 30 years
Profession; Ex-model and history teacher
Marital status: Married
Famous for: Allegedly being in a relationship with schoolboys
Fiona Viotti biography
Serious allegations have recently emerged about Fiona, a teacher at the elite South African boarding school. While it may be understood why boys would be attracted to the ex-model, the allegations are unacceptable, especially for a married teacher. According to the school headmaster, at least several boys have been affected by the ordeal over the years.
Fiona Viotti age and family
The 30-year-old teacher is a sister and relative to some of South Africa's prominent personalities. Her brother, Greg Mallett, is currently dating Lady Amelia Spencer. Greg has been in a long-term relationship with her. Lady Spencer is the daughter of Charles Spencer who is the 9th Earl Spencer. This makes Amelia Princess Diana's niece and, therefore a royal.
Fiona's uncle, Nick Mallett, is also the former South African national rugby coach. She is the daughter of Dave Mallett who is also a teacher and Rugby coach at the school. Fiona is also said to be the granddaughter of Anthony Mallet who was the school's headmaster from 1964 to 1982.
Marriage and husband
Fiona Viotti is married to Pavo Viotti. The two got married last year in September 2018 after a long-term dating. Fiona has always been on the limelight considering the fact that she was a teenage polo star. She also appeared as one of the beauties featured in Sports Illustrated Magazines in 2009.
Fiona Viotti scandals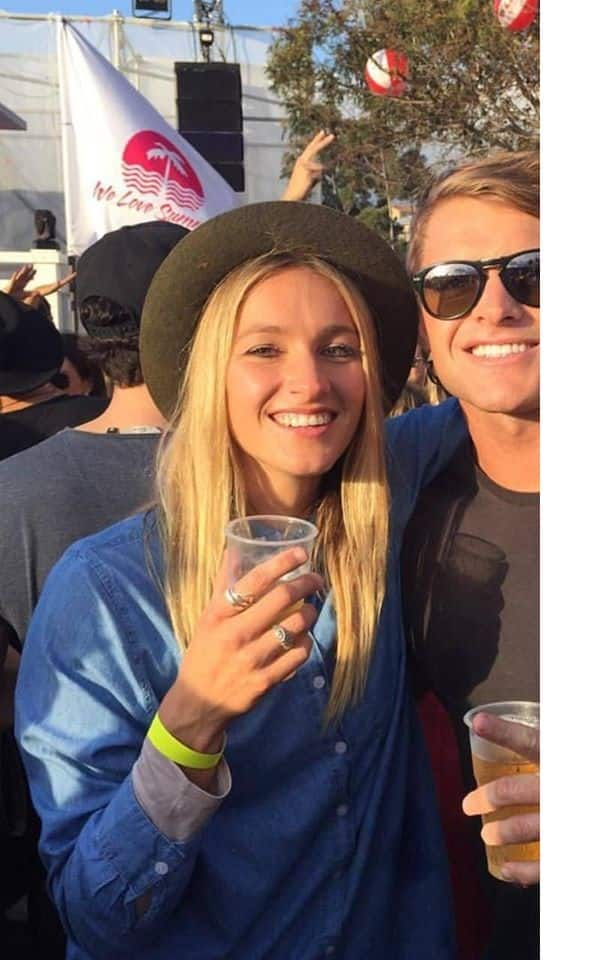 Fiona Viotti images have recently flooded the internet following the scandal that she was involved in a relationship with at least one of the boys she taught. She was forced to resign from her prestigious and well-paying job (£16,000 per year) after the details of this relationship went public.
It was said that she was in an intense relationship with an 18-year-old boy of Bishops Diocesan College in Cape Town. The student confessed openly that he was in an 'intense' sexual relationship with the teacher.
This has led to the involvement of investigators who are now preparing a probe further. They intend to interview 40 current and past students. The ordeal has led to more Fiona Viotti photos being circulated within the campus as well as online. Her explicit video has also found their way out in the Internet. Online searches on Fiona Viotti Bishops teacher are now common.
Threat allegations prompted the teacher's resignation
While it is now obvious news that can be backed up by Fiona Viotti photos, further details reveal that the teacher threatened the 18-year-old matric student with Whatsapp messages when he tried to break things off with her.
Other students who also knew about the affair threatened to come forward with the truth. This might have prompted Bishops teacher Fiona Viotti to tender in her resignation. She left the school in early October. The school has since appointed an attorney to look into what is termed as gross misconduct.
READ ALSO: Pearl Shongwe age, partner, parents, Metro FM, stunning pics, car and Instagram
Latest news
The investigations are not criminal since the student in question is not underage. However, an internal investigation within the school is crucial and may necessitate stern actions if the teacher is found culpable. The bottom line is that no teacher is allowed to cross certain boundaries. It is unprofessional and unethical.
Bishops Diocesan College statement
The school principal, Guy Pearson, released a statement expressing the position of the school. He explained that the teachers in question had resigned with immediate effect and that the school was conducting serious investigations on the matter. It was a matter of time before the findings became clear.
Fiona's p**n video
In the latest occurrences, Fiona's controversial videos have also leaked. According to her lawyer, a video of the teacher has gone viral on a website with erotic videos. The suggestive video shows the teacher in her briefs behaving in a sexually suggestive manner.
There is no social media presence showcasing the teacher's activities. She has already deleted her Instagram page.
Fiona Viotti's case is a perfect example of what teachers should never do with their students. Boundaries are always useful. Failure to adhere to these basic guidelines can easily lead to lives being destroyed. Fiona Viotti is a case we can all learn from.
READ ALSO:
Makashule Gana bio, age, wife, education, party, current position, and Instagram
Kaizer Motaung age, children, grandchild, wife, parents, position, cars, house and net worth
Francois Henning (Snotkop) age, real name, partner, sexual orientation, 7 de laan, songs, albums, record labels, awards and Instagram